Perfect Sex Toys for Newbies Who Like to Experiment
Looking to experiment in the bedroom? Make your sex life more exciting with these perfect sex toys for newbies.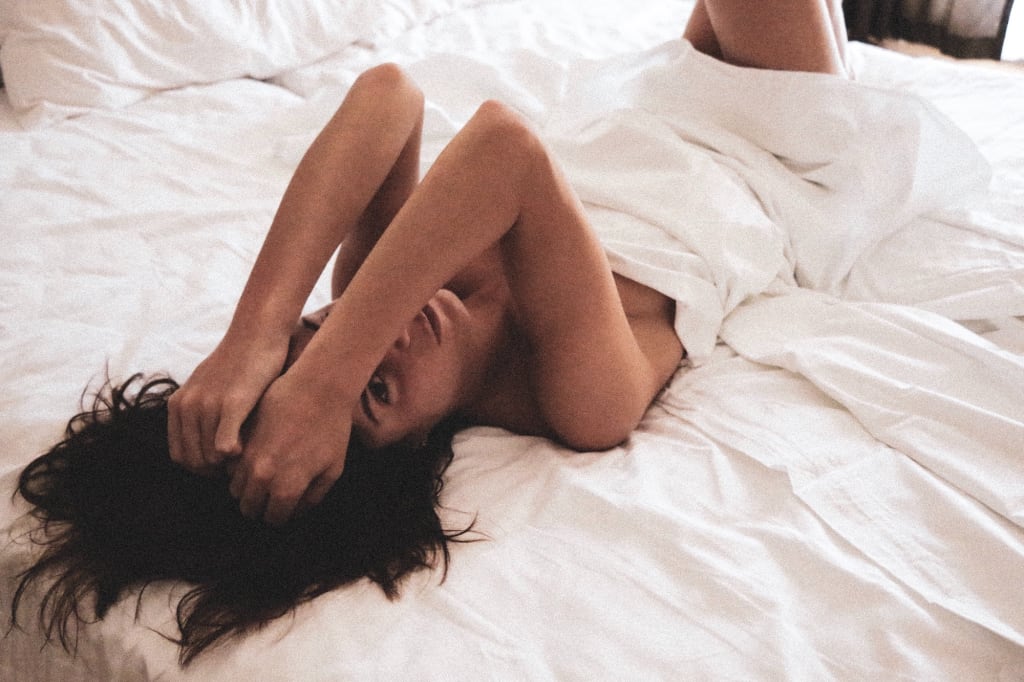 Photo via Jan Zhukov
The truth is, whether you admit it or not, everyone loves sex. It's an innate human need that serves not only for the purpose of reproduction, but also for pleasure. Scientifically speaking, a good sex life is good for your health in several ways. Not only is it a great way to get in exercise and increase your heart rate, but it helps your estrogen and testosterone levels balance out and lowers your blood pressure as well. Whether you're having recreational sex, getting intimate with your partner, or anything in between, sometimes we feel the need to go out of our comfort zone and experiment in the world of sex toys.
Stray away from vanilla sex and get in touch with your inner Fifty Shades of Gray. Sex toys are not only pleasurable for yourself, but for your partner as well, increasing overall enjoyment in bed. Who wouldn't want that? Though the perfect sex toy for you may be hard to find, don't let the idea of sex toys discourage you, there are sex toys for newbies that range anywhere from cock rings to vibrators, depending on your comfort level.
As a sex toy newbie, you are going to want to start small and go from there. LELO's Siri 2 is a great introductory item into the world of sex toys. It is an ideal size, fitting in the palm of your hand, and it has different settings that respond to music or voices.
While other vibrators need to be set at a specific pace, LELO's sound-activated Siri 2 will leave you in the moment, be it with your partner or by yourself. If you wish to control the settings yourself, choose from eight different patterns of movement for clitoral stimulation. There are vibrational patterns that range from jazz, classical, techno, soul, hip-hop, or whatever you are in the mood for.
The magic is in the movement. Don't let its size fool you, this magic wand is recognized as one of the greatest sex toys ever made. In its 30-year reign, this product has upgraded, and is now rechargeable. You can use it on and off whenever you like.
Hitachi's magic wand was made for the best orgasms in every position you can think imagine. With such a large surface area, it makes it simple to use on your own or for a partner to increase stimulation. This is a sex toy for beginners, because when you purchase it in stores, it gives off the illusion of a back massager or similar product. It is great as a couple's vibrator or in solo play. You might want to try it yourself first before you introduce it to your partner.
Made for clitoral stimulation, the FORM 2 is a rabbit vibrator that is perfect for you, or for your partner to use on you. Each ear has its own motor to ensure a powerful vibration. It is small enough to fit in the palm of your hand, making it easy for use. Let the bunny ears surround the clit and focus in on it with a solid vibration. This specific design comes with five different vibration modes, so if one is too powerful for you, you can always tone it down. It is both waterproof and rechargeable, so don't be afraid to get a little creative.
As one of the most popular vibrators every woman needs, if you ever wanted to have an orgasm fast and frequently, then you need to try the SONA Cruise. Not only does it comes with vibration patterns, but it also has a suction and pulsating stimulation that you can't get from anywhere else. If your partner is not around, you can put the vibrator on "Cruise Control" and let it do all the work itself. It will almost be like your partner is there with you the entire time.
The benefit of this product is the shape, size, and design. Don't be nervous to bring it with you because it can fit in your purse and is waterproof so it makes it simple to wash. There's a reason everyone is talking about the LELO SONA Cruise; it's amazing!
We are living in the future and that means remote control sex toys. Your partner will love it as much as you. We-Vibe offers a remote and app to control one of the best couples toy on the market. With its unique design, it is made to mold into each person's shape, making it comfortable to use on both ends. (You don't even need your hands to use it!)
Hug the clit and G-spot during penetration, and you will have one of the best orgasms of your life. When you use it hands-free, connect it with the app and your partner doesn't even have to be in the same room as you to use it. This specific model has 10 modes, so each time you use it can be a new experience. Control the intensity levels to your desire and have fun.
We also live in a world where sex toys and jewelry come two-in-one. The Vesper from Crave is the perfect sex toy for newbies because it is small, sexy, and incognito so you won't feel so out-of-the-box when trying it for your first time.
Share the secret with your lover or wear it as a statement necklace. Nobody will know the difference except for you! To use the vibrator, there is a button on the back that will turn on an intense vibration on the tip. This would be a perfect present for your lover and a perfect introduction to the world of sex toys.
Feeling a bit frisky? Ever wanted to try some BDSM without having to fully commit? BOA Pleasure Ties are the perfect bondage sex toys for beginners because they are simple, discreet, and setup in a simple snap. No need to create complicated knots, all you have to do is loop these silky restraints to your partners wrists and they'll be yours for the taking.
The restraint ties are soft and adjustable. Many couples fear of hurting one another during BDSM, but with the BOA Pleasure Ties and a safe word, then you can be assured that you and your partner will be safe.
A popular act to perform before sex is foreplay, or in this case, massaging. Get your partner this massage candle and use it for a spa-like experience. Set the mood and initiate some intense sensations since this candle—made from soy wax, shea butter, and apricot kernel oil—melts into a luxurious oil that can be used all over the body. You won't have to worry about the drip that regular massage oils have as its non-greasy formula eliminates the mess and the oil absorbs into your skin.
A little more romantic than most sex toys, consider this as something to get your lover for Valentine's Day.
For those that are feeling a bit adventurous, try the Nexus Ace vibrating butt plug. It will offer you the most stimulation out of any other sex toy on the market. Acting as both a butt plug and a vibrator, it is great for anal play and penetration. The tapered shape of the toy makes it simple for penetration, which is perfect for beginners. Use water-based lubes if you are using it for your first time to make sure that penetration is smooth, painless, and of course, pleasurable.
Anal plugs are made to increase stimulation and hit your G-spot, making for an unforgettable orgasm and great sex. The Club Vibe 3.OH HERO pumps and pulsates to music, so you can play your favorite songs that get you in that mood. If music isn't your thing, however, you can just put it on Groove mode, which has pre-set pulsations for you. It also has a less intense version, Tease mode, which makes it one of the best sex toys for newbies. Lastly, the tip of the vibrator mimics that of a penis, built to last for an hour of play—and as always, for all anal toys, water-based lubricant comes highly recommended.