11 Mutual Masturbation Sex Positions You Will Both Love
Masturbation isn't a one player game. In fact, it's more fun when you do it together with these mutual masturbation sex positions!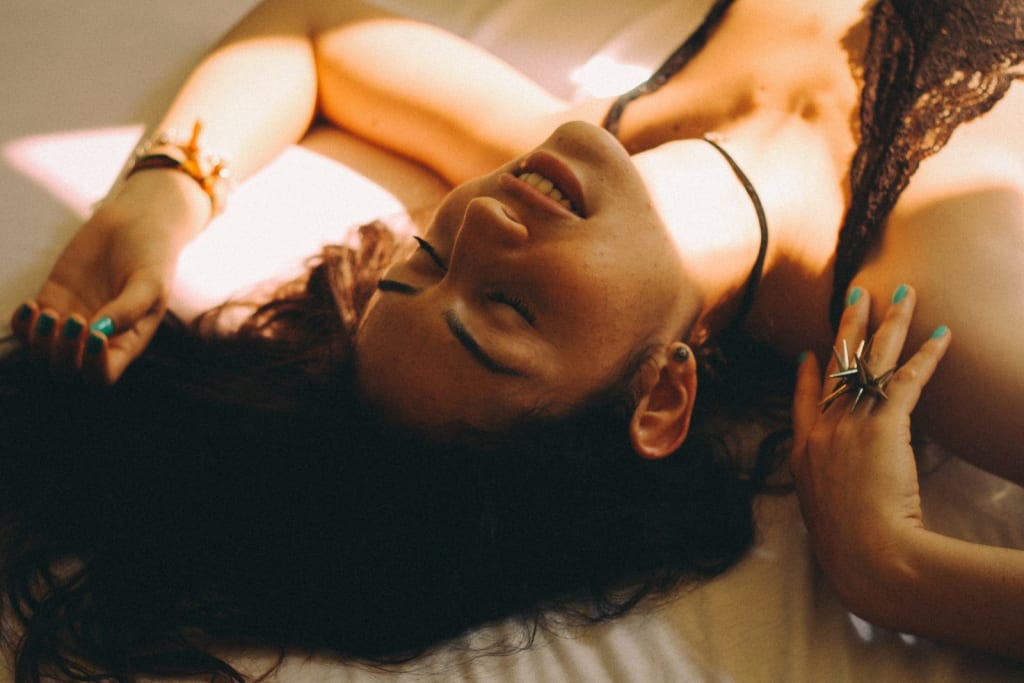 Mutual masturbation is the safest sex you can have, but it doesn't have to be used for that reason alone. For one, there are a plethora of health benefits from masturbation. Another reason is that it can add some new excitement to your sex life, using it as foreplay, between intercourse sessions, and as a stand-alone. Check out these mutual masturbation sex positions to see other reasons how mutual masturbation can rev up your sex life.
At the Same Time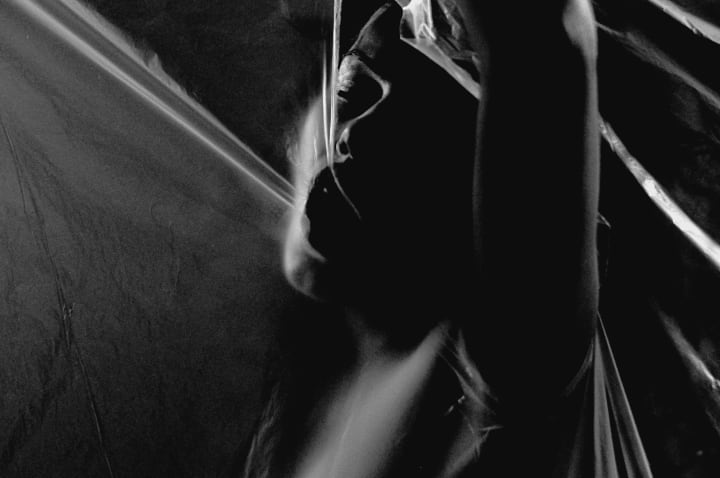 The word mutual means reciprocated action. What that means for mutual masturbation is that you will each be masturbating at the same time. Many people may feel odd at first, you'll want to be sure to get into a position where you can both see each other. A big part of the fun of these types of sexual activities is the visual. You get to see how your they touch themselves, and you can learn from that. Does he use a firm grip, does she like it fast, does he stroke the entire shaft, does she use more than one finger? These are all masturbation techniques that can help you when it's your turn to pleasure them. If you pay attention, you will be sure of what feels good to them.
Taking Turns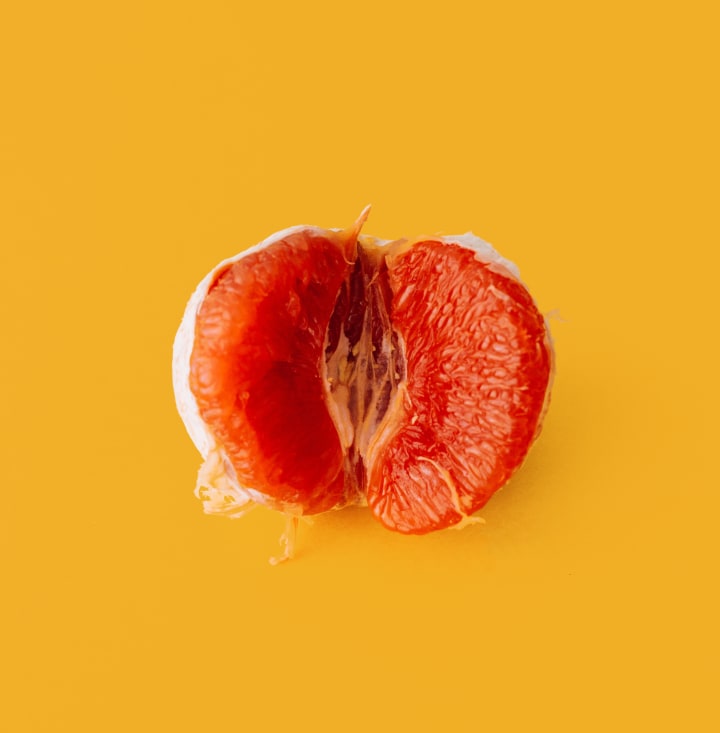 Mutual masturbation can also be done one at a time, with each of you watching the other, while getting great sex tips in the process. Masturbating together is a great way for men and women to connect on another level outside of trying to come up with new sex positions. While she lays on the bed masturbating, she might use one of her favorite sex toys. Make note of what that toy is and how she uses it for future reference. And don't forget that, even though she is masturbating, it doesn't mean you can't join in a bit. Maybe perform some oral sex while she is fingering herself, or you can stimulate her nipples while she penetrates herself with a dildo. The possibilities are endless.
Side by Side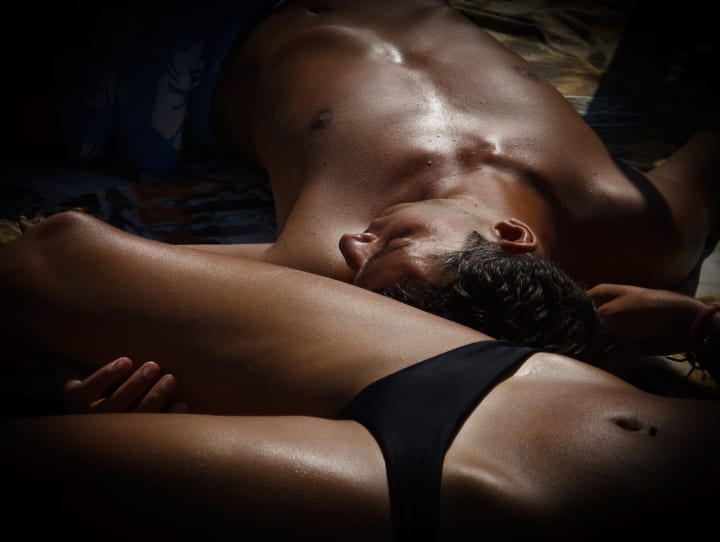 Laying on the bed or side by side, with your heads next to each other, is a great way to stay connected while masturbating. In this position you may not see much, but you can turn your heads and kiss passionately while masturbating together. It feels good when you can tantalize each other using your tongues and lips, while using your favorite masturbation techniques on yourself. She can even use sex toys while you make out. Laying on your back is the easiest and most natural way to masturbate, but the added bonus of having your partner to kiss might make this one of your favorite sexual activities. Don't forget you can participate while they touch themselves by reaching over and stroking them until they reach orgasm.
Face to Face
Nothing is better than being face to face with the one you love or desire. Men and women connect through the eyes and prefer sex positions where they can see their lover's face and kiss. Many people who enjoy a healthy sex life, engage in mutual masturbation. In this position, you can get some sex tips as you watch each other's technique for bringing themselves to orgasm. The more comfortable you get, the better this experience gets. Add some oral sex while your partner masturbates, and it might be just the thing that sends them to the moon. Sex is all about self expression, so do what feels good and learn what makes your partner feel good to be the best lover each of you has ever had.
69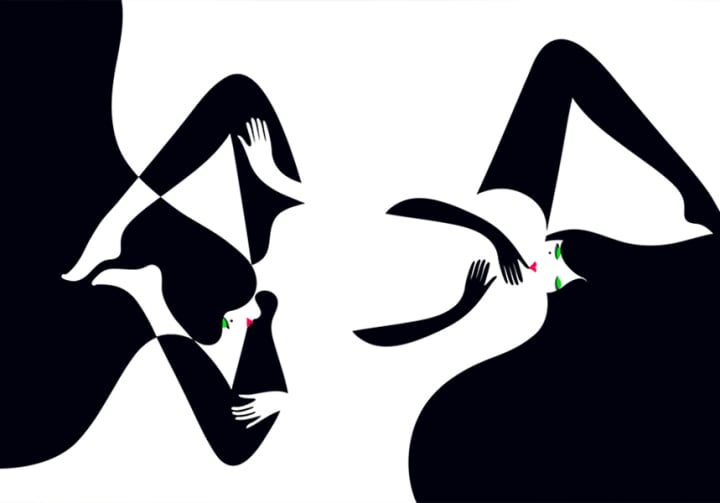 A variation on the laying side by side sex positions is using the 69 position. Lay down on your sides, facing each other, but position your heads near each other's genitals. While masturbating together, engage in some oral sex to help each other out. Both men and women benefit from the added stimulation of the tongue while enjoying their favorite masturbation techniques. This is an up-close and personal look at your lover, that you don't often get to see. When performing a 69, you are busy pleasing your partner, but when in the 69 position while engaging in mutual masturbation, you can really watch all the action. If this isn't the biggest turn on, what is? It's like free porn in life-size form.
Cowgirl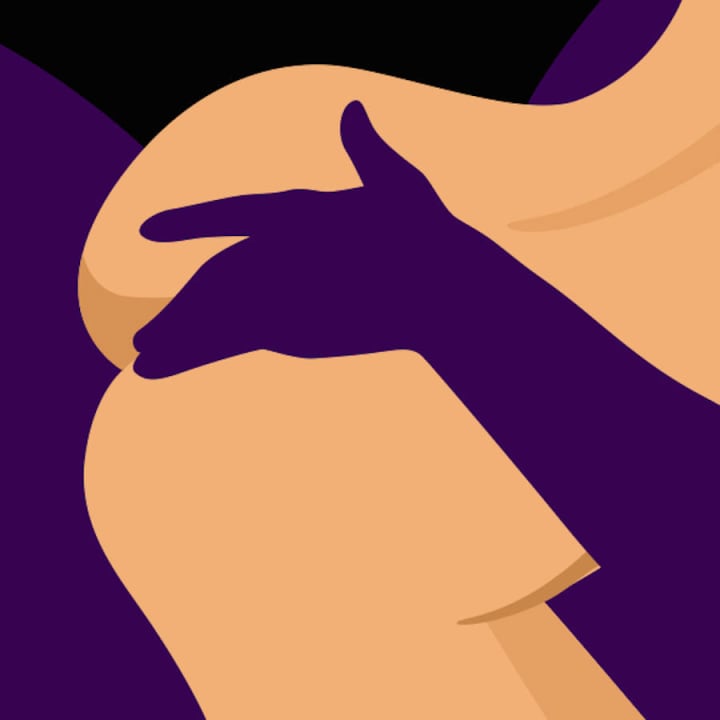 For many people, the cowgirl position is a favorite, but it doesn't have to be used with intercourse only. It's one of those sexual activities that can be tailored to fit your sex life. She can straddle you and masturbate while putting on a show, and you can reach up and fondle her, or even use some of her sex toys on her—whatever feels good. She may even use your body to stimulate her, rubbing herself on your thigh or belly, while you stimulate yourself to climax. The cowgirl positions gives both of you great visuals of each other, stimulating the mind and the body at the same time. You can also learn some great sex tips from each other as you watch.
Reverse Cowgirl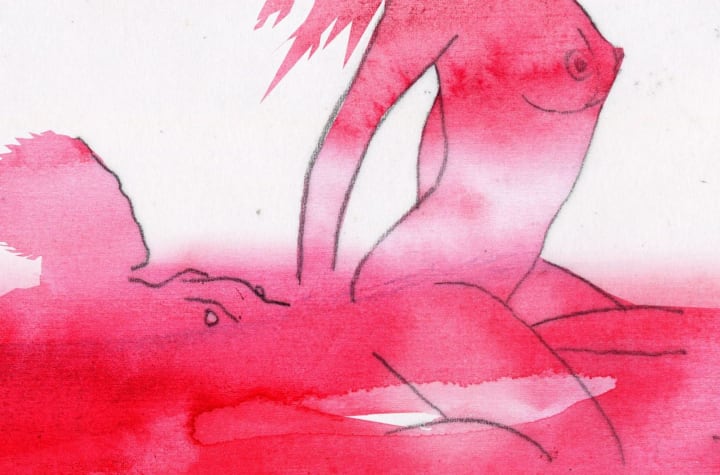 The reverse cowgirl position offers the same fun as the cowgirl, but with a little more naughtiness. She has more than one orifice to pleasure, and in this position it feels good while masturbating together if you using your free hand to stimulate her anus. This could really amp up your sex life while putting mutual masturbation on the itinerary on a regular basis. Many people think of butt play as taboo, which makes it all the more exciting when you add it into one of your sex positions. As she straddles you, facing away from you, she can lay forward, exposing even more of herself to you, while you continue to masturbate and stimulate her at the same time. Climax can't be far behind!
Doggie Style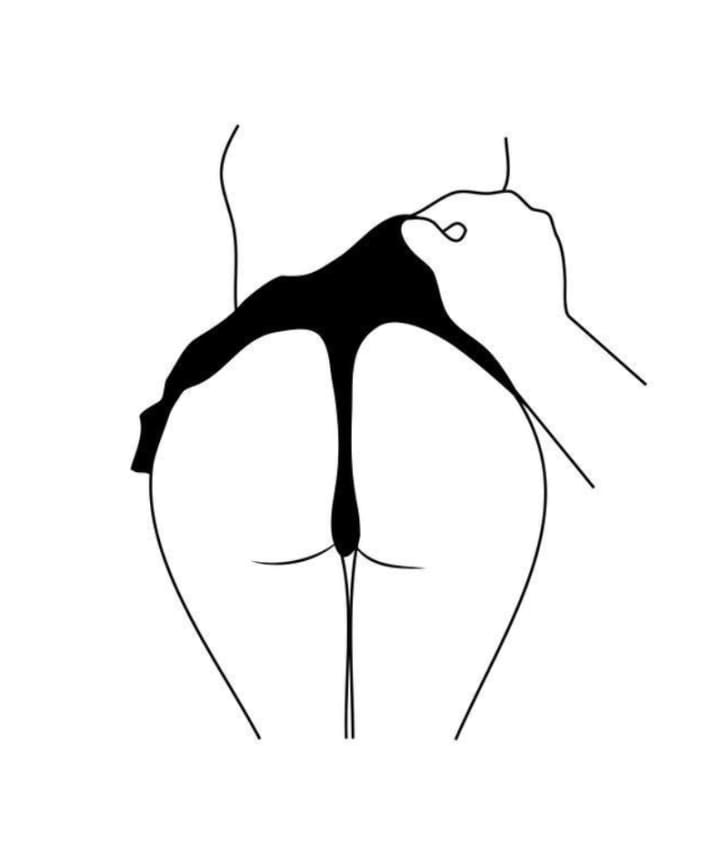 When we think of sexual activities, doggie style always seems to make the list. It's a favorite among both men and women, but he doesn't have to enter her for this position to work. With her on all fours and with him on his knees behind her, both can touch themselves using their favorite masturbation techniques. Sex toys can be used to take this position to a whole new level. As she stimulates herself with her fingers, he can stroke himself while penetrating her with a dildo. Oral sex can also be incorporated into this position as he bends down and licks her butt while she fingers herself. These are just some sex tips that can work for doggie style while mutually masturbating, and to keep thoughts she has during doggy style out of her head long enough to cum.
Spooning
Spooning is one of the most intimate sex positions. It is often used after sex and while going to sleep, but it's also great when masturbating together. Both men and women can stimulate themselves while he nibbles on her neck or uses his free hand to fondle her breasts. She can reach back and caress his balls while he strokes himself. He can rub himself against her butt cheeks and back, which feels good for both partners, adding a new dimension to their sex life. There are so many options in this position because the hands are free and her butt is in perfect position to tease him while engaging in mutual masturbation.
On The Edge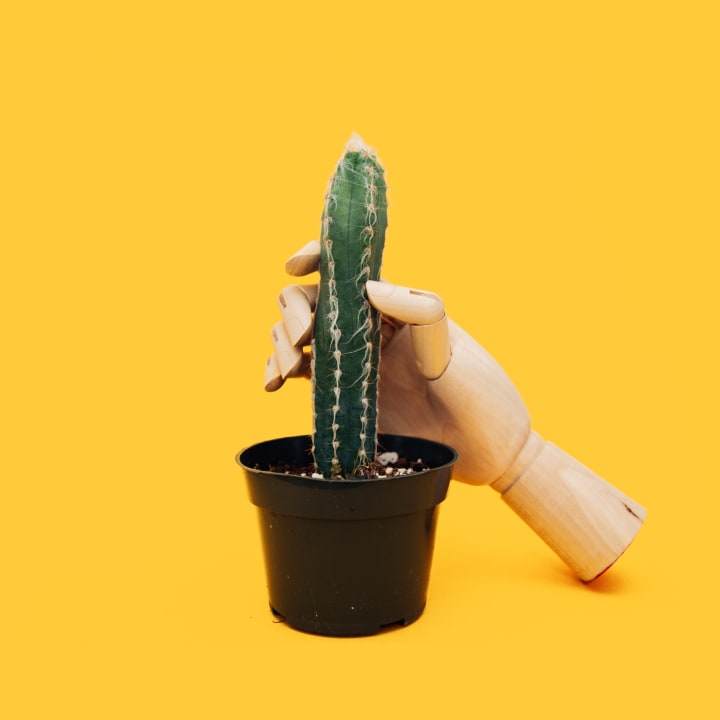 Having her sit on the edge of a chair, table, or counter provides perfect access her most sensitive erroneous zones. She can lean back, while he stands between her legs and you each touch yourselves, then he can bend down and perform oral sex while she continues to stimulate herself. Sex toys are a great addition to these types of sexual activities, and many people incorporate them into their masturbation techniques. Sitting spread eagle gives him a great view to watch how she pleasures herself, taking notes on these sex tips for when the time comes for him to bring her to climax. He can even climb up onto the table or counter and use her body to rub on until they both orgasm together.
During Intercourse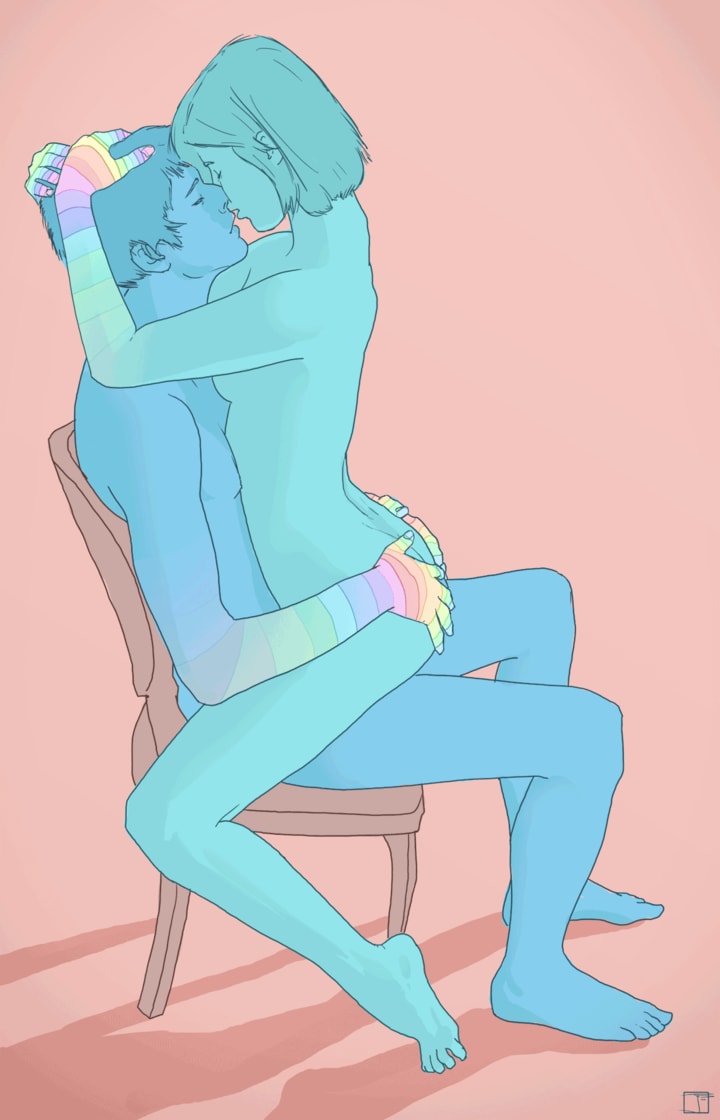 Mutual masturbation sex positions can also be used along with intercourse, and is a great way to spice up your sex life. Many people touch themselves during intercourse because it feels good and can sometimes help guide their partner. Using their own masturbation techniques, such as long, hard strokes or making tiny circles on the clitoris, while engaging in any number of sex positions, can show what is desired without speaking a word. While he is performing oral sex, she might use one of her sex toys on herself. These types of sexual activities, such as masturbating together during intercourse, bring men and women closer together. The only question you'll have for next time is the bullet or the egg?
advice
Thrice married, in love once, overly romantic, and hypersexual.
Receive stories by Lizzie Boudoir in

your feed