I Tried the LELO Sona Cruise Everyone's Talking About, and It's Amazing!
The LELO Sona Cruise is the world's first sonic massager, and I have all the juicy details.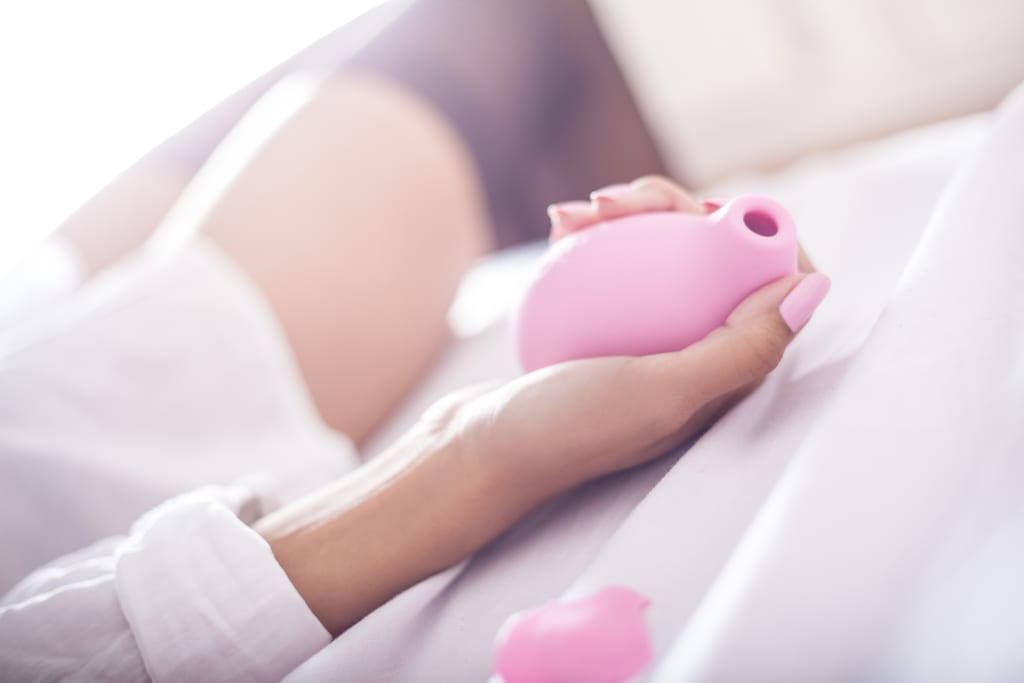 LELO is one of the hottest sex toy companies in the world right now. They were the ones who brought artistic and organic style to sex toys. They're also known for being the sex toy company featured in the first 50 Shades of Grey movie, not to mention a major innovator in the industry.
Basically, most sex toy companies wish they were LELO. It's just the way things are. When people like myself find out LELO has a new toy, it immediately goes on our wishlists. The Sona Cruise was the newest toy to hit the list, and I got my hands on one.
Here's what it's like to experience the newest toy on the LELO line.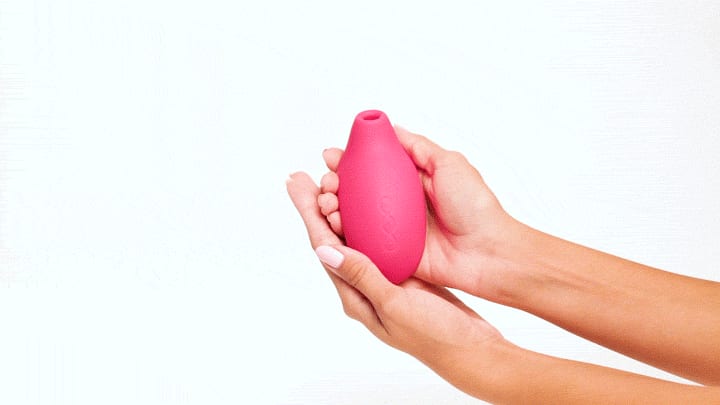 What is the LELO Sona Cruise, anyway?
Before we start with the review, let's talk about the LELO Sona Cruise. It's the world's first sonic clitoral massager. As in, its sonic pulsations are designed to stimulate far more of your clitoris than any other sex toy. As a result, you get 75 percent more stimulation throughout your clit.
The Sona Cruise also comes with Cruise Control, which reserves around 20 percent of its power during use and helps ensure that you still get those epic pulsations right as you cross the finish line—regardless of how hard against your body you press it.
Everything in the Sona Cruise is automated, which makes it amazing for people who just want to ride the wave without having to do all the work involved. (That being said, if you don't like the idea of Cruise Control, you might want to check out the standard LELO Sona instead. It's all the Sona pulsing fun, minus Cruise Control.)
Why did I test it out?
I have a lot of friends who are very into sex positivity and finding great masturbation aids. Every single girl I've asked has told me that this was unlike any other experience they've had with a massage of any kind. Even people who normally aren't into clitoral stim (like myself) were raving about it. You check out some of the LELO Sona Cruise reviews here to see what I mean.
Judging from their reactions alone, the LELO Sona Cruise had to be something seriously special. So, why not?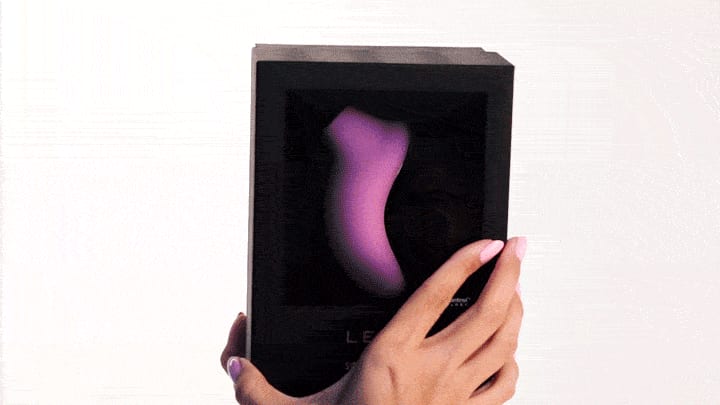 First impression, out of the package.
The LELO Sona looks really pretty, feels soft to the touch, and comes with a set of three buttons. One button is plus, another is a minus, and the middle one changes the vibration settings.
To start the Sona, you have to charge it first—and it was very quick to charge. I'll admit I didn't read the instruction booklet, but even so, turning it on was a cinch. (You just press the top and bottom buttons together.)
Pretty? Check. Intuitive use? Check. So far, so good.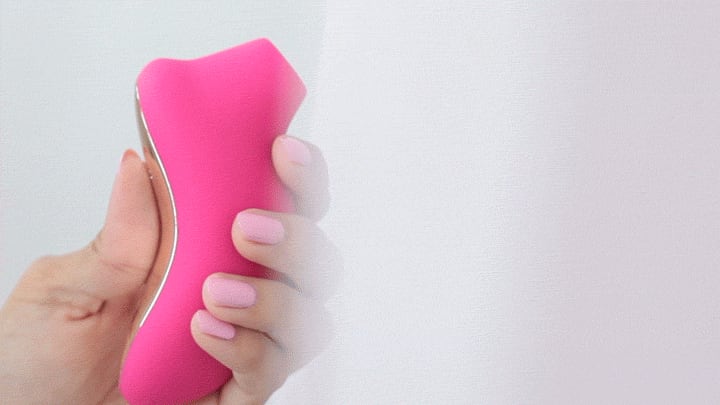 How big was it?
Most people get intimidated by really large sex toys. I am not one of those people, but a lot are. The LELO Sona Cruise is one of the least intimidating massagers I've seen. It's handheld, is pink, and could easily be tucked into a purse if you wanted to bring it on the go.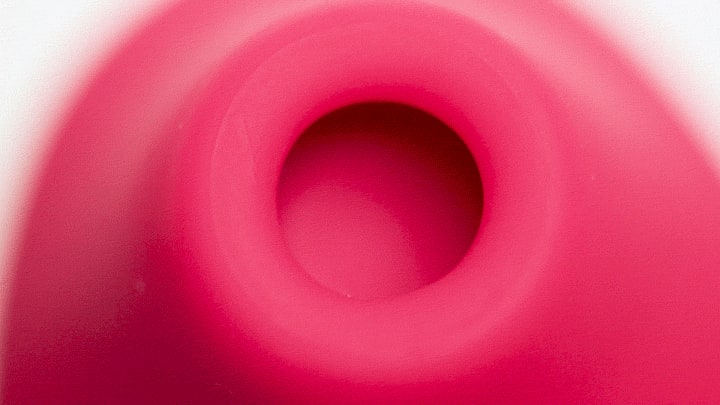 Experiencing Sona's sonic pulsations firsthand...
So, I started to experiment with the vibration settings.
The first thing that I did was flip through the vibration settings, just to see what there were available. There was a steady pulse, a "crescendo" vibration, a number of patterned pulse settings, as well as a couple of others.
One thing that took me by surprise was that the LELO Sona was surprisingly quiet, but you could still tell that it was sonic tech by the different pitch it'd make with each setting. It was pretty neat.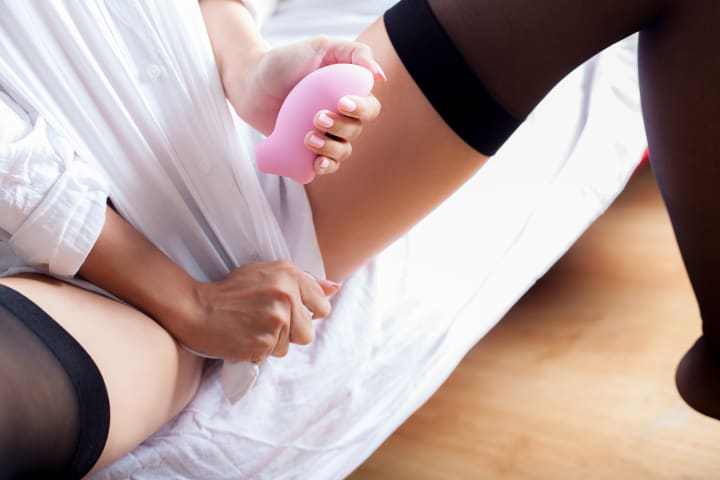 Now I started actually using it…
When it came to the experience, all I can say is "WOW." It's a two thumbs up experience.
I'm not usually one who enjoys clitoral stimulation, but the vibes were so intense that it's hard not to fall in love with this thing.
Most sex toys have an ideal way to use it, and I found that to be the same with LELO. The key to really getting into the LELO Sona is finding the right setting and the right place on your clit to place it. It might take some experimentation, but trust me, you will find a place you enjoy having it.
It doesn't take too much exploring to find the right zone for you, which definitely adds a lot of awesomeness for people who just need a quick session before they go to sleep.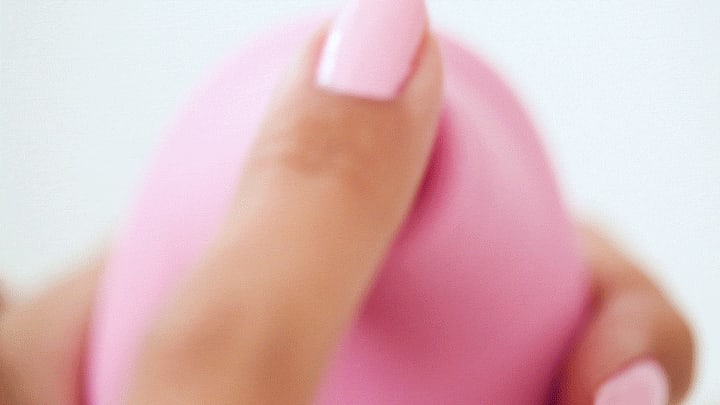 Here's what I think of using the LELO Sona in kink play…

I'm a kinky individual and I'm always on the lookout for toys that allow you to get better BDSM sessions going on. With the LELO Sona Cruise, there were definitely a lot of opportunities that I could envision with using it—especially when it comes to edging and orgasm denial.
That's one thing I can say I enjoy about the Sona Cruise. You can use it for as long or as short as you want, and you'll always have a good time with it.
Versatility aside, there's also something to be said about clitoral stimulation as a whole.
The vast majority of women cannot get off on G-spot or penetration alone; they need clitoral stimulation. This is a known fact among sexperts, and sadly, it seems to be something that a lot of sex toy companies don't care to really consider.
On that end, seeing clitoral massagers like the Sona Cruise hitting the market is a really nice change of pace for women who found it hard to get off in other ways.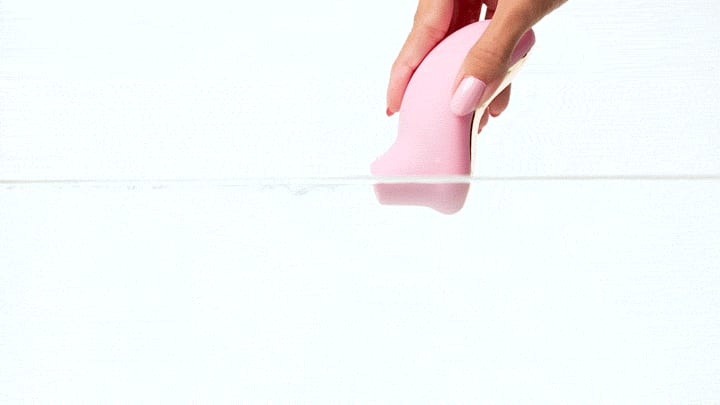 As far as waterproofing and cleaning goes…
A good sex toy doesn't just remain easy to work with in bed; it'll be easy to clean once you're done. No one wants to have to deal with difficult to clean toys, or worse, toys that are so high maintenance that you have to keep them up within use.
After giving it a test or two, I decided that it was time to clean it. I ran it under water and cleaned it off in a pinch. It was a breeze to work with, and could literally be dried with a flick of the wrist.
I don't think it could be made easier to clean if LELO tried.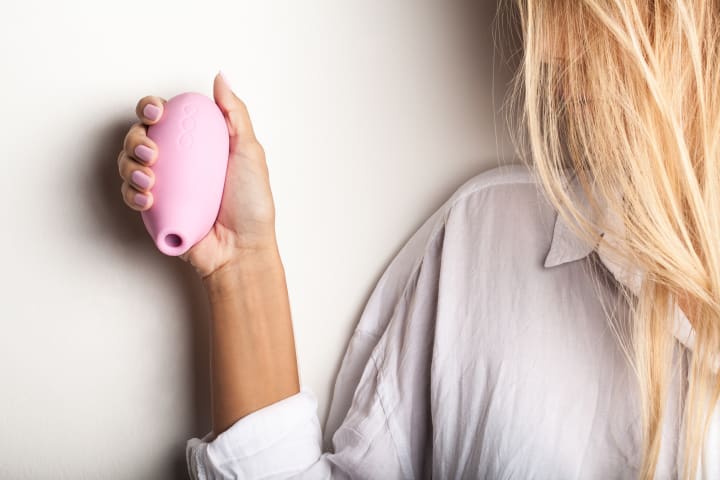 Here's my verdict.
It's very rare that you find a sex toy that actually lives up to the hype surrounding it, but LELO's Sona is definitely one that does. If you're looking for a life-changing toy that will make your toes curl, choose the Sona.
product review
Ossiana Tepfenhart is a writer based out of New Jersey. This is her work account. She loves gifts and tips, so if you like something, tip her!
Receive stories by Ossiana Tepfenhart in

your feed