Part II: Hot Summer Bods in Womens Sports & Fitness
Fearless Foursome of Fine and Fit Females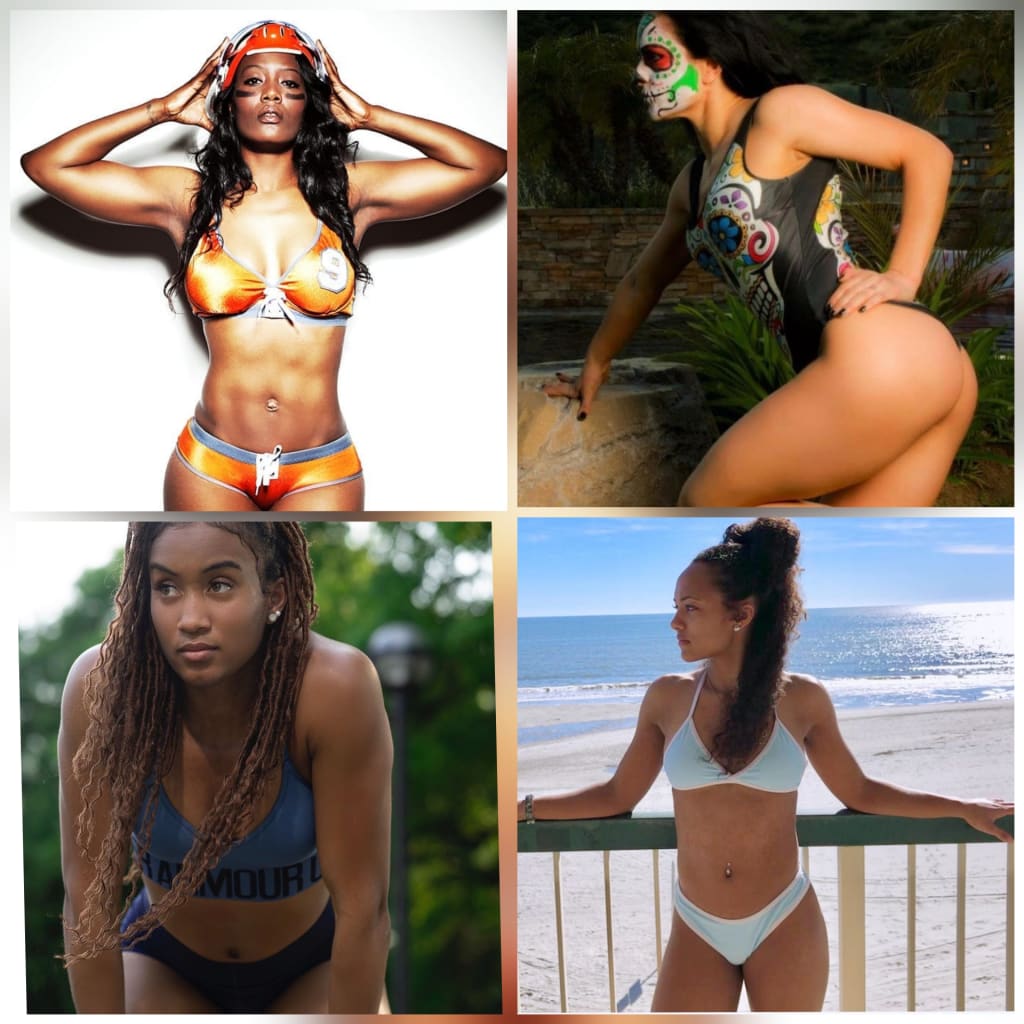 LuLu Jackson, Thunder Rosa, Nikki Gittens, Jennifer Ramsey
We started off with six women in part one and here are four more amazing young ladies who have stayed fit and are inspiring others to become healthier mentally and physically. This the second installment of "Hot Summer Bods in Womens Sports & Fitness." We will run this series throughout the summer.
Nikki Gittens
One of the best kept secrets in fitness, Nikki Gittens' Instagram page is not only filled with beautiful photos of this amazing former college volleyball player, but there are so many workout tips.
Here's an example of the workouts you can see on her page. There are workouts for lower body, full body, core and mobility, a sand pit workout, a core at home demonstration, a glutes and dumbbells workout ... have you heard enough? If not she show's you how to work your cardio and abs, back and shoulders and everybody's favorite, the "Booty Judy Workout" series.
If that wasn't enough, this native of Trinidad & Tobago often works out to music from the island that will keep moving through the routines.
LuLu Jackson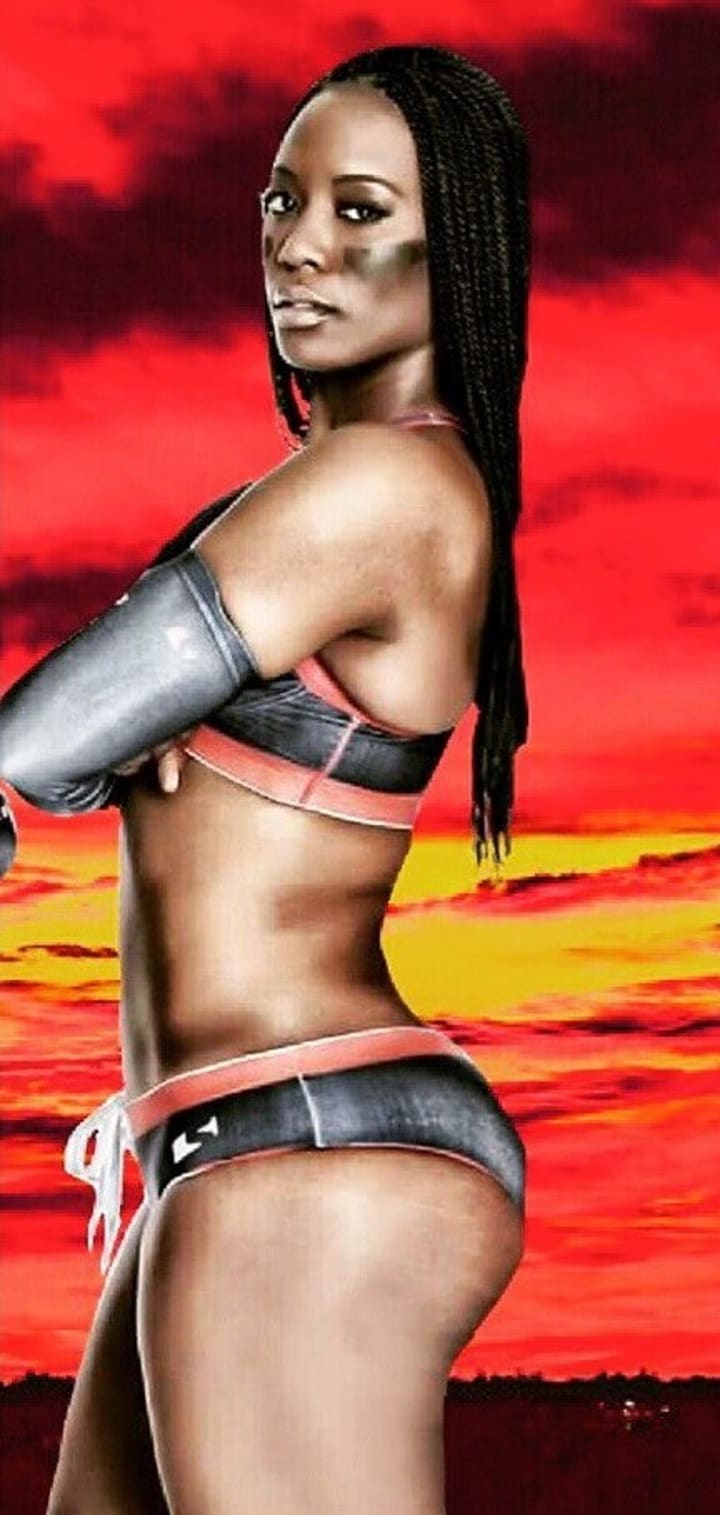 For anyone who says our list only promotes one type of woman, first of all, you're wrong and LuLu Jackson proves it. Here is an African American, who is tall, with curves, size and is proud of it. She started as an amazing athlete in the world of track and field. As a high school competitor in Ohio, she won three state titles in the 100-meter hurdles before winning a national title in the event as well.
In college she was an All-American in 2002 in the 60-meter hurdles and one of Ohio State's top performers during her time in the program (2001-05. After college she became an educator and high school track and field coach. She kept her athletic career going during a two-year stint in the Legends Football League. LuLu was a towering and menacing but speedy reciever that terrorized defenses while delighted fans with her strength and beauty.
These days she uses her social media to promote fitness and self love.
Jennifer Ramsey
When the 2020 track and field season came to a close due to COVID-19, many athletes used their social platforms to shed virtual tears and wonder what may have been. Wright State's Jennifer Ramsey has done anything but that.
The sprinter and long jumper who is also an entrepreneur rolled on with her busy life and has proven to be a versatile personality. You can see a less serious and comical side of her on TikTok where she has hilarious verbal outbursts as well as shows off her dance moves.
Then there's the new fitness account on Instagram (@_fitwithjenn_) where she shows off the body that she's trained to maintain. There is so much potential and growth with this young woman who has a passion for helping others financially, physically and mentally.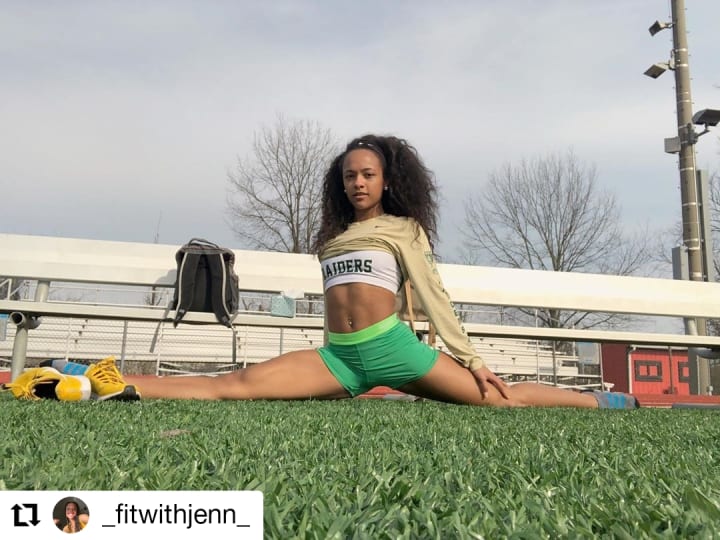 Thunder Rosa
These days when one thinks of women in pro wrestling they may get a photo of an over glammed up woman that is seen on WWE programming. Nothing is wrong with that, but everyone shouldn't be so similar. Thunder Rosa is a unique pro wrestler who represents Mexican culture with a mixture of raw violence, scariness as well as sex appeal.
Oh she's not just a pretty girl prancing and hair pulling. She's kicking ass and putting fear in the hearts of her opponents and even some fans. Thunder Rosa has held a number of titles over her career and is currently the NWA World Women's Champion.
This list is brought to you by the Track Stars App.
Click the links below to download the world's first women's track and field video streaming app for iPhone and Android users.
Track Stars App, available for iPhone and iPad users https://apps.apple.com/us/app/track-stars/id1489617224
Track Stars app is also available for Android users at: https://play.google.com/store/apps/details?id=com.app.trackstars