Part I: Hot Summer Bods in Womens Sports & Fitness
Staying lean and mean through a quarantine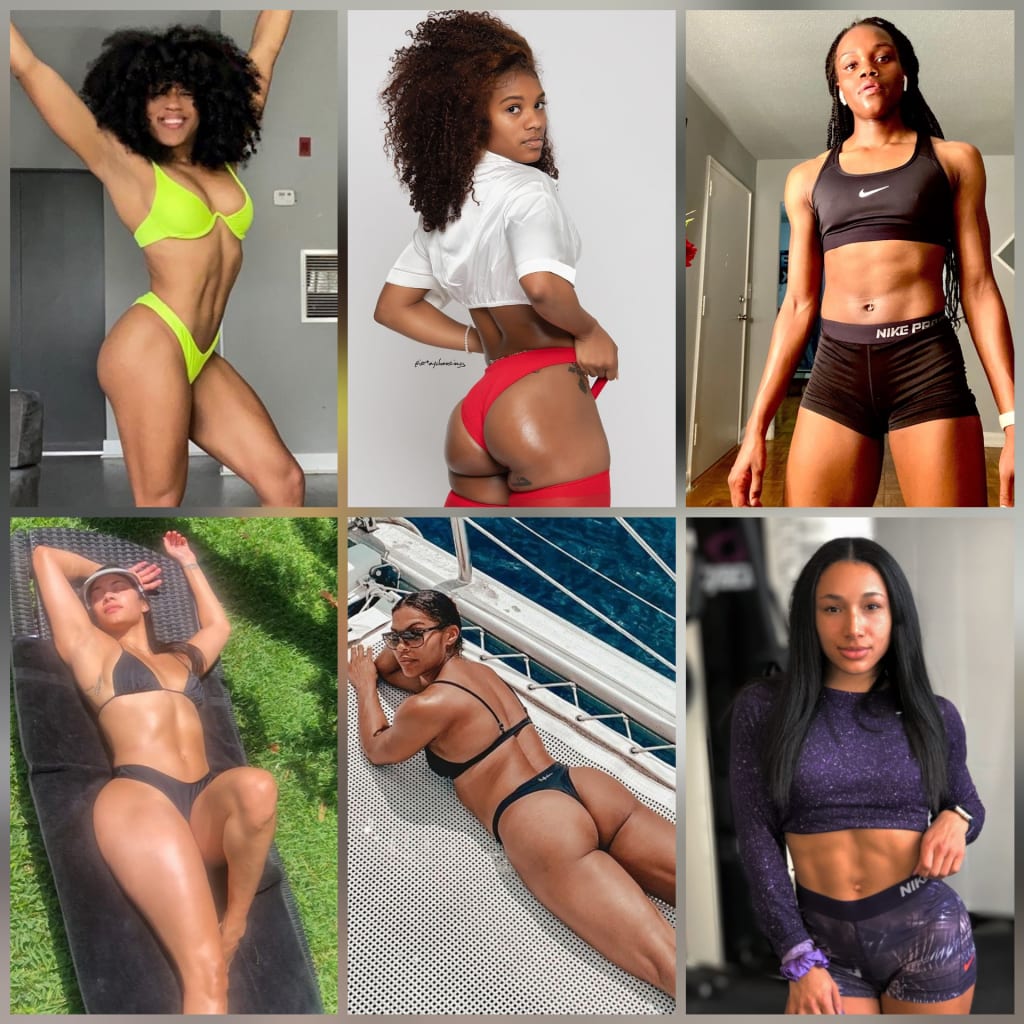 Did somebody say something about a "quarantine 15? These ladies have stayed fit and are inspiring others to become healthier mentally and physically. This the first installment of "Hot Summer Bods in Womens Sports & Fitness." We will run this series throughout the summer. Meet our first six amazing women!
Chrysten Crockett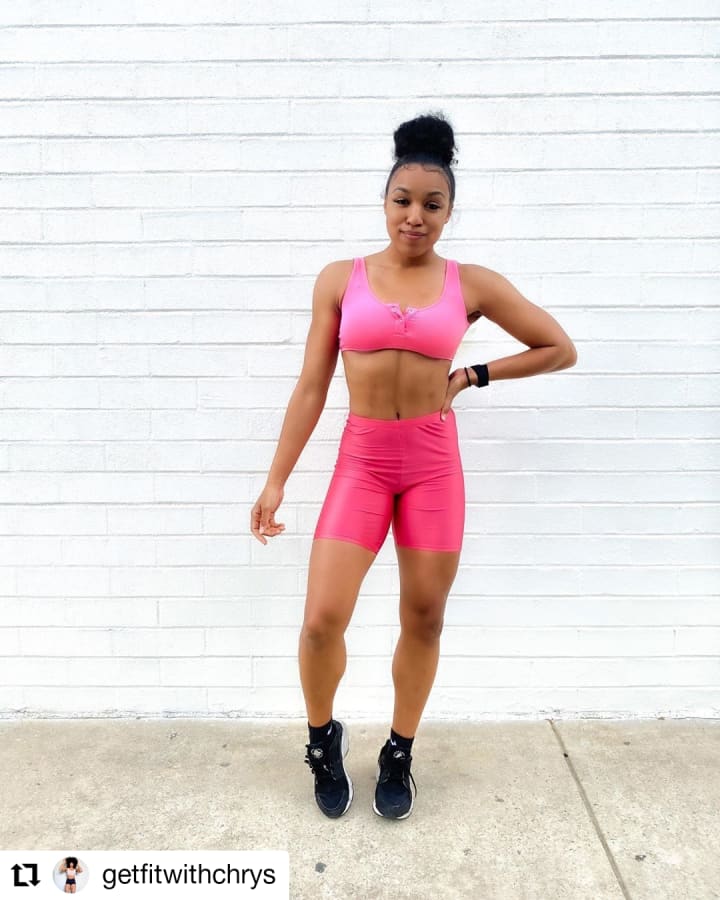 Chrysten Crockett is an interesting person on this list because she was an accomplished athlete in high school as a volleyball player. After graduation she left the sport behind, attended college and went off to work in public relations before leaving that world for something more fulfilling.
Chrysten started an Instagram page to promote wellness and fitness and her hard work paid off as she was featured on NBC's Today Show. Since then she has competed in fitness competition as well as becoming a nutritionist and coach.
She provides content on recipes, workouts and even gives viewers a peak inside her romantic relationship, which shows how support can be helpful to an business woman's journey.
Kayla Jeter
From 2008-12, Kayla Jeter was a decorated volleyball star at the University of Tennessee. She was named All-American Honorable Mention as well as a mutiple All-SEC honoree.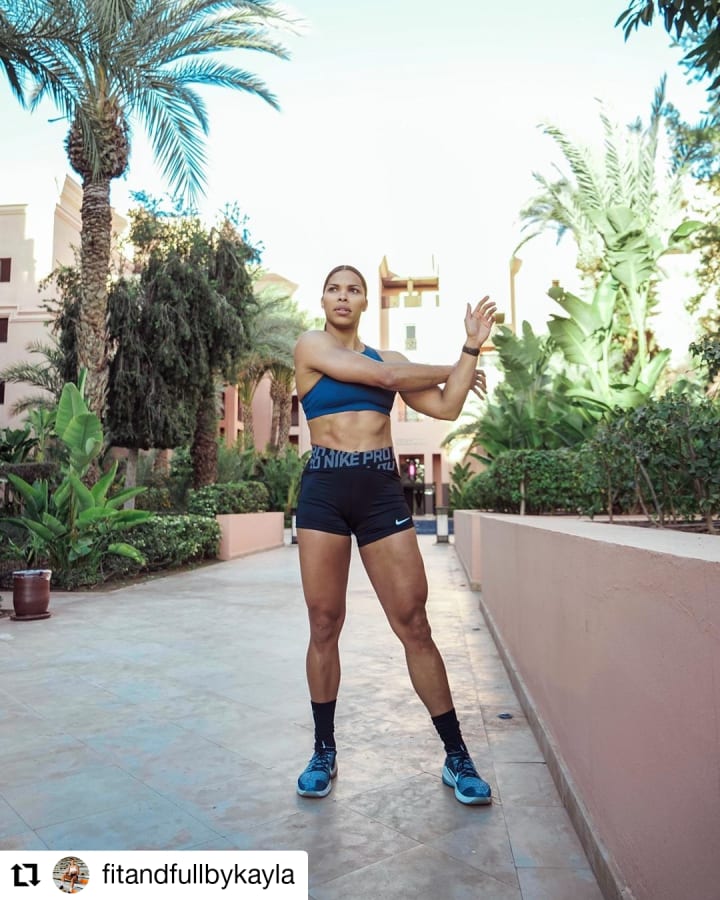 The daughter of former NFL lineman, Gary Jeter, Kayla can be seen these days on Instagram addressing metal health awareness and publishing video content of various workout routines. Through hard work her body has developed more muscle and looks more fit than it did during her playing days 10 years ago.
Adrian Purnell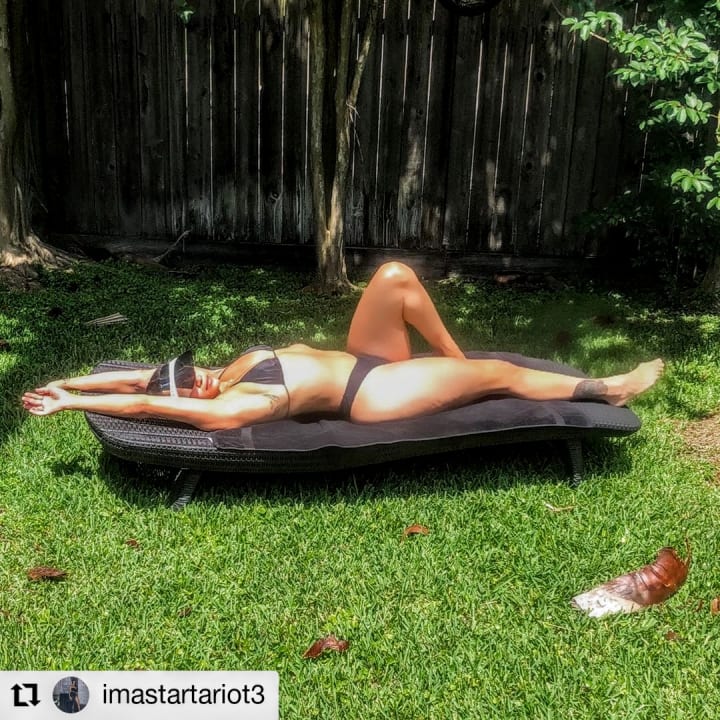 One of the faces of the former Lingerie Football League, turned Legends Football League, now X League, Adrian Purnell was an intense, voracious competitor. During a career where she competed in the United States as well as Australia, Adrian was named 2013 league Defensive Player of the Year.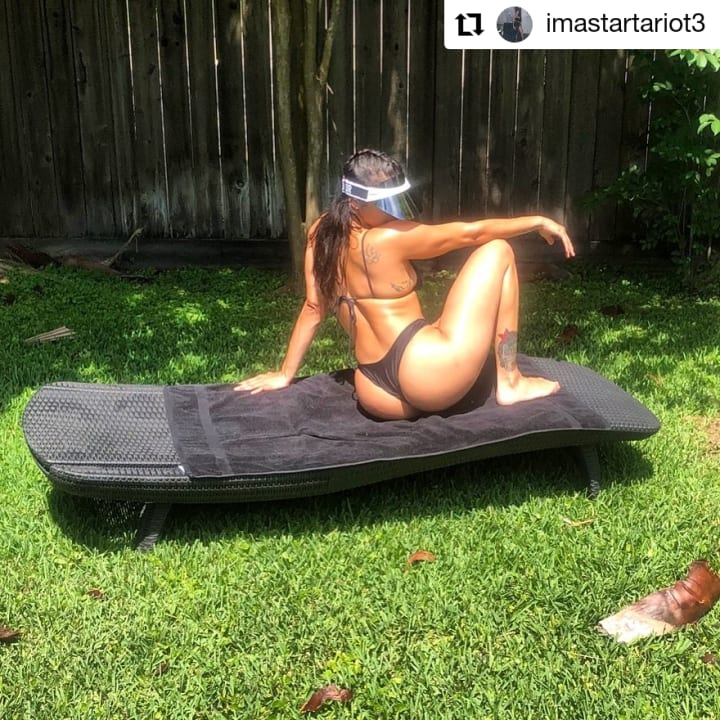 Purnell stepped away from the game after the 2017 season and became a mom to twin boys. She will post a temporary random workout vid from time to time, but you have to catch it fast before she deletes it. After nearly three years away from the game, the gridiron legend is a beautiful as ever with one of the best mom-bods on the planet.
Infinnate Rowe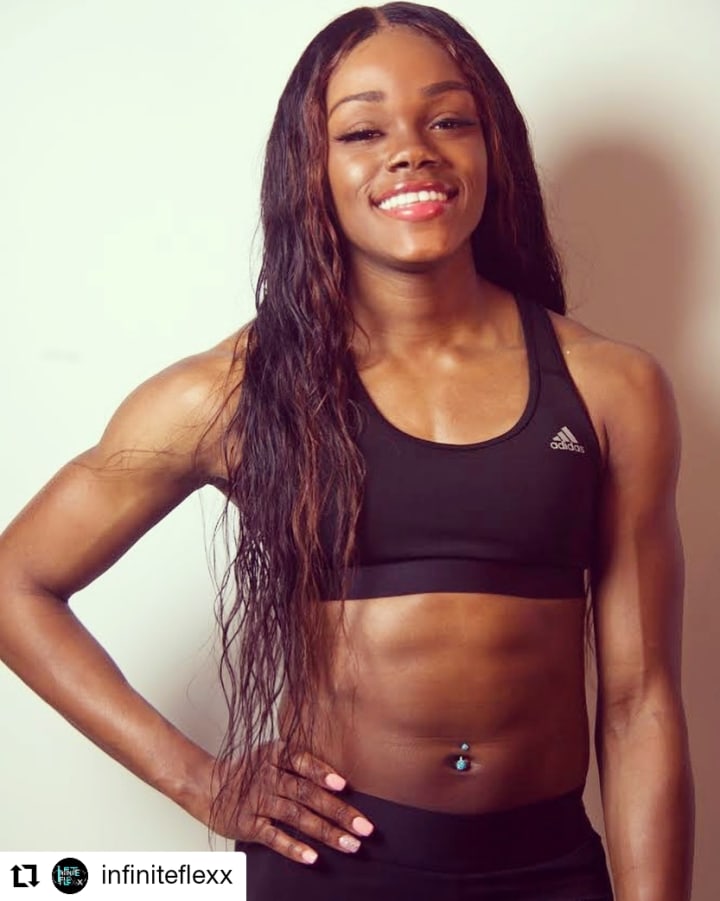 One of the top runners in the MEAC conference, Infinnatie, a junior, is an all-conference performer in cross country and track and field. Last season she had third place finishes in the 800-meters and mile events as well as a runner-up placing in the 1,600-meter relay at the 2019 MEAC indoor championship meet.
During the cross country season Infinnatie became the first runner at Morgan State to record a top-eight finish at the MEAC Cross Country Championship. Since the season ended she can be seen on her new fitness page @infiniteflexx on Instagram. With abs for days, she shares tips on workouts and healthy eating.
Autumn Santos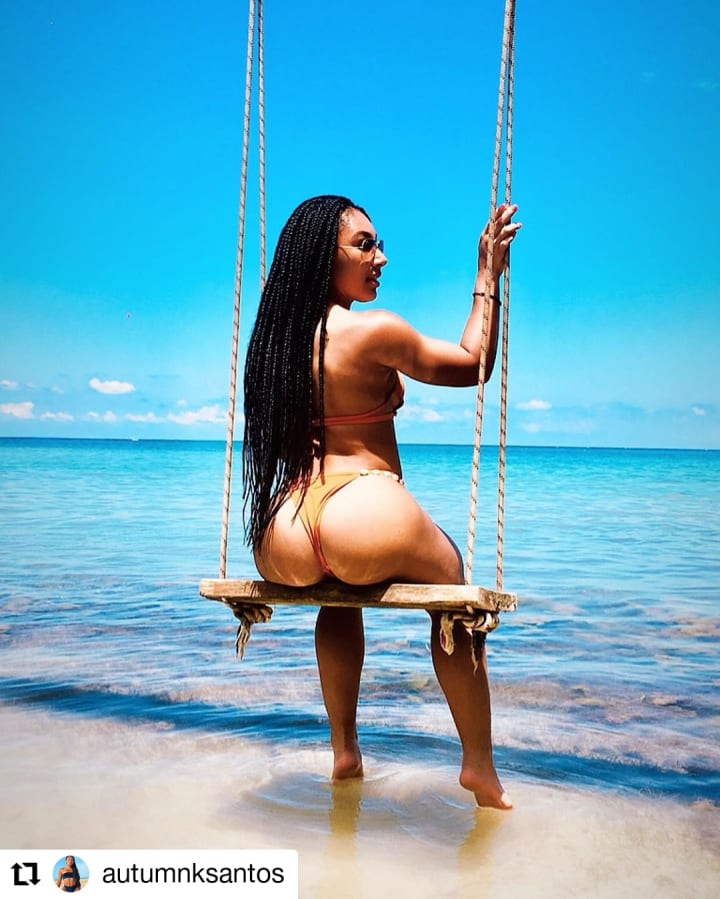 A two-time All-American at Minnesota State, Autumn Santos wrapped up her collegiate career as a member of the 1,600-meter relay winning squad of the Northern Sun Indoor Track & Field Championship meet. Over her career she twice qualified for the NCAA Division II Outdoor Championships.
After the close of her track career, the former sprinter has recently started a YouTube channel. On Instagram her "Ab Check" highlight roll is cute and fun. She also has a highlight roll entitled "Eats" that will make your mouth water.
Taliyah Townsend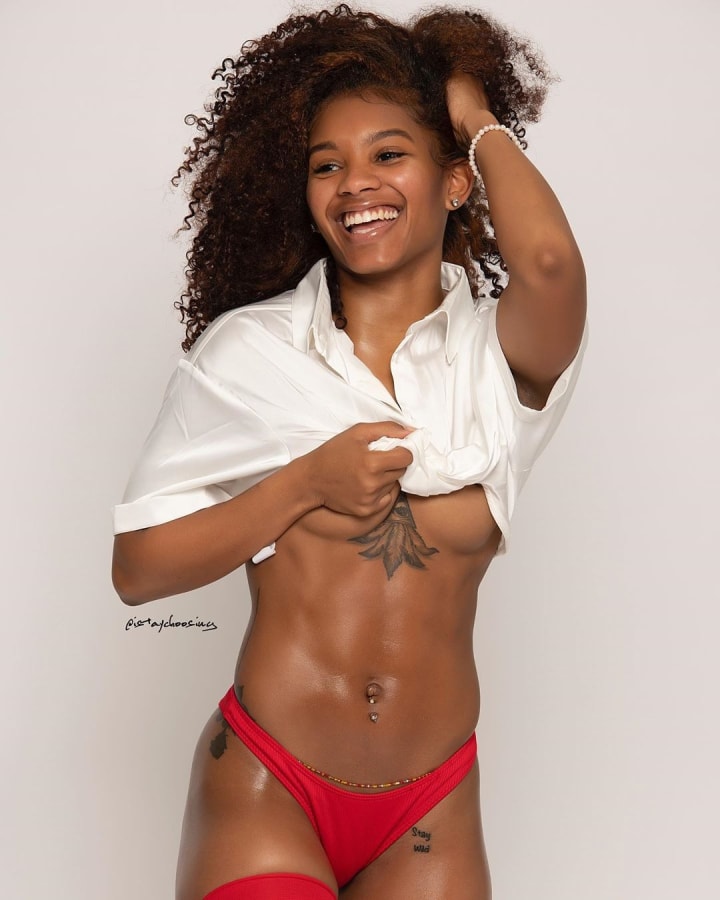 (Photo shot by Dante Clifton @istaychoosing)
A four-time MEAC relay champion, Taliyah Townsend did her part to contribute to North Carolina A&T's dominance in its conference. During her career, she won conference titles in the 400-meter relay at the 2019 MEAC outdoor championship meet. In 2017 she won gold in the 400-meter relay and 1,600-meter relay at the outdoor championships. Her first conference win came at the MEAC indoor meet her freshman year in 2017.
Just after wrapping up her collegiate career, Taliyah is hotter than ever when it comes to popularity as she ventures into modeling. She's currently enrolled in the College of Pharmacy since graduating from North Carolina A&T.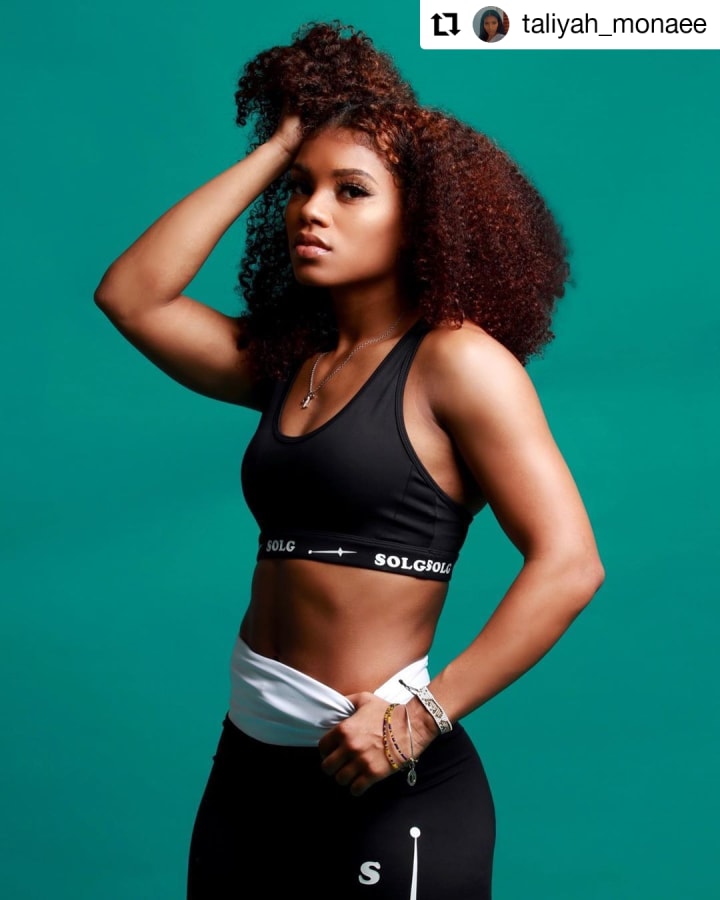 This list is brought to you by the Track Stars App.
Click the links below to download the world's first women's track and field video streaming app for iPhone and Android users.
Track Stars App, available for iPhone and iPad users https://apps.apple.com/us/app/track-stars/id1489617224
Track Stars app is also available for Android users at: https://play.google.com/store/apps/details?id=com.app.trackstars