My Morning Orgasm
Multiple orgasms are so much fun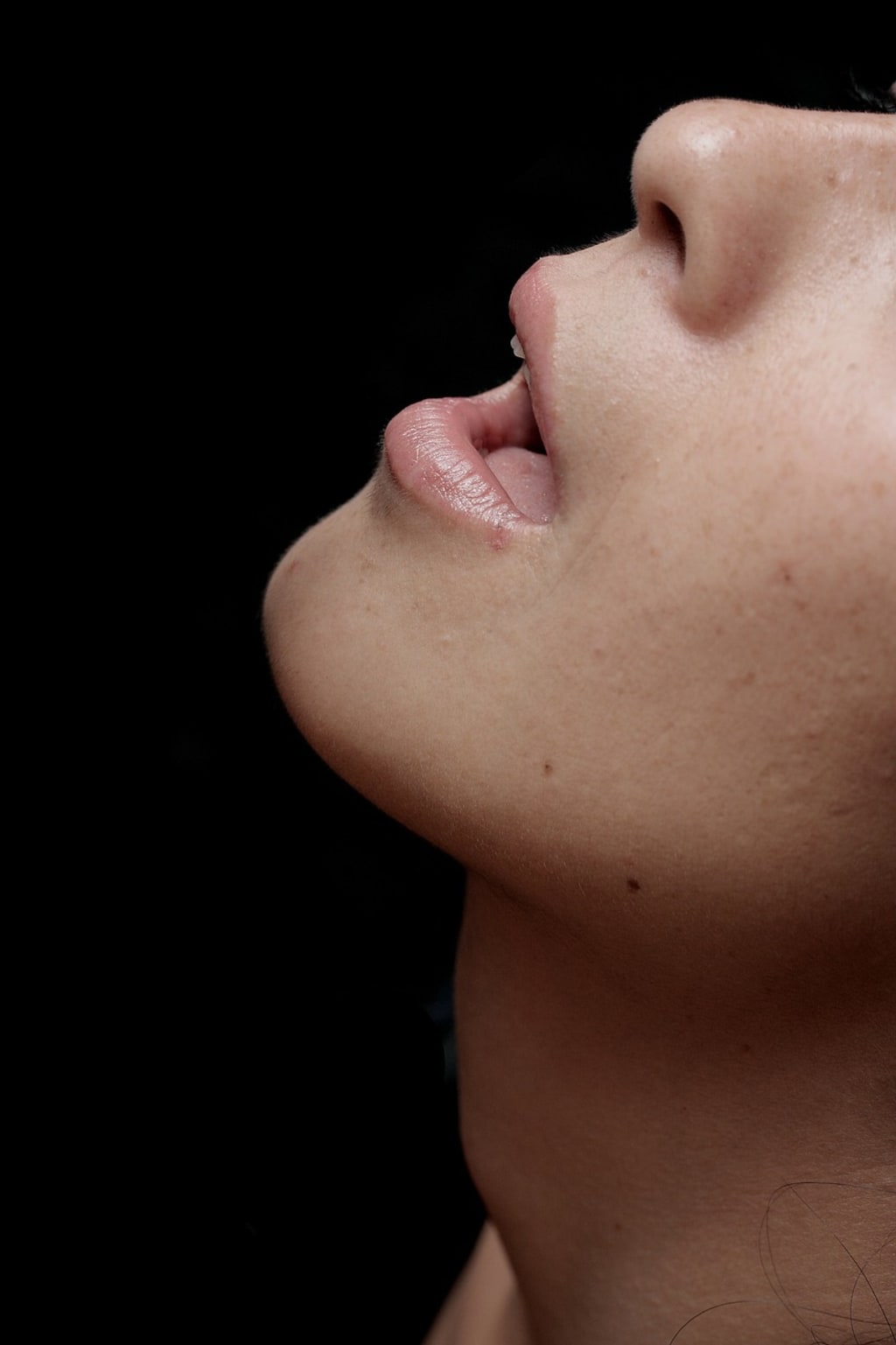 This morning, my husband woke me up in a good way. I thought that I was dreaming, but he had his face down between my legs, licking on my vagina. I usually sleep with just a shirt on and no panties because he just loves to be spontaneous and frisky at times.
Well, I felt how good of a job he was doing, and after waking up and feeling his tongue gliding over my clitoris, it wasn't long before my flowing juices drenched his tongue and mouth. I had such an intense orgasm that he had to grab my legs and hold me down because my butt was coming off the bed.
Once he had all my juices cleaned up and my vagina ready for some action, he climbed up over me, kissing my lips, allowing me to taste my own juices. I felt how hard and erect his penis was, and it excited me more to know that it was going to penetrate my swollen pink vagina.
I felt it push against me as his body lay over mine. He looked into my eyes as his erect penis pushed its way inside my vagina, causing me to orgasm again because I was so aroused by his actions. My juices drenched his penis as it went deeper inside.
It felt as if it were traveling into my intestines by the depth that it was at, but it still felt awesome just to be inside me. His motions were deep and slow, which gave my vagina time to build up the intensity again. Each penetration was just as deep and intense as the first.
It excited him to hear my moans fall from my lips, which caused his penis to become harder and more aroused. I could hear his low moaning, which excited me, and so did feeling the drops of sweat onto my face and feeling the sweat between the two of us. Our pubic regions sticky, the sound of squishing noises came from them as he began to pick up the pace a little faster.
My husband has the gift of control when it comes to his orgasms, and can hold onto it a good while. Sexual pleasures between me and him are very active and exciting. He is not a one position man. He loves to put my body into different positions and get into my vagina from different angles. It is not even close to being boring with him.
As I feel him deeper and a bit faster inside me, I can feel my next orgasm building. He stops to turn me onto my side and slide in between my legs, placing one of them on his shoulders. He holds onto my leg with both arms wrapped around, kissing it all over.
He is very passionate most times, but then there are those times where it can be very kinky. I can feel his testicles glide over my drenched thigh as he penetrates my vagina even deeper in that position. He stays there fore a few moments before turning me onto my stomach while his erect penis is still inside me, and then begins to thrust harder and deeper.
His strong hands grab my waist as he mounts me from behind before pulling my waist, causing me to sit up on my knees where he gets the ultimate thrill of pounding my juicy vagina until I orgasm all over his hard erect penis.
My final orgasm is so intense that my juices flow along his erect shaft and find their way outside my body, dripping from underneath me. His testicles slapping against my swollen, drenched vaginal lips making an intense sound that causes him to ejaculate deep inside me.
As he ejaculates, he thrusts deep inside me and holds it there while his body quivers from the intensity of his orgasm. I can feel each burst of sticky white cream coating my vaginal walls as his moan becomes louder, and then the words "I love you" fall from his quivering lips as his body collapses onto mine in a pool of sweat. I love the sexual pleasures between me and him.
About the Creator
I'm a forty-eight-year-old woman who became a published author back in 2016. I write fiction and nonfiction in many different genre. I love to write and tell stories to the world and hope that everyone enjoys them.
Reader insights
Be the first to share your insights about this piece.
Add your insights