Marketing and Promoting Your Cam Brand
Tips and Tricks on How to Market and Promote Your Brand as a Cam Model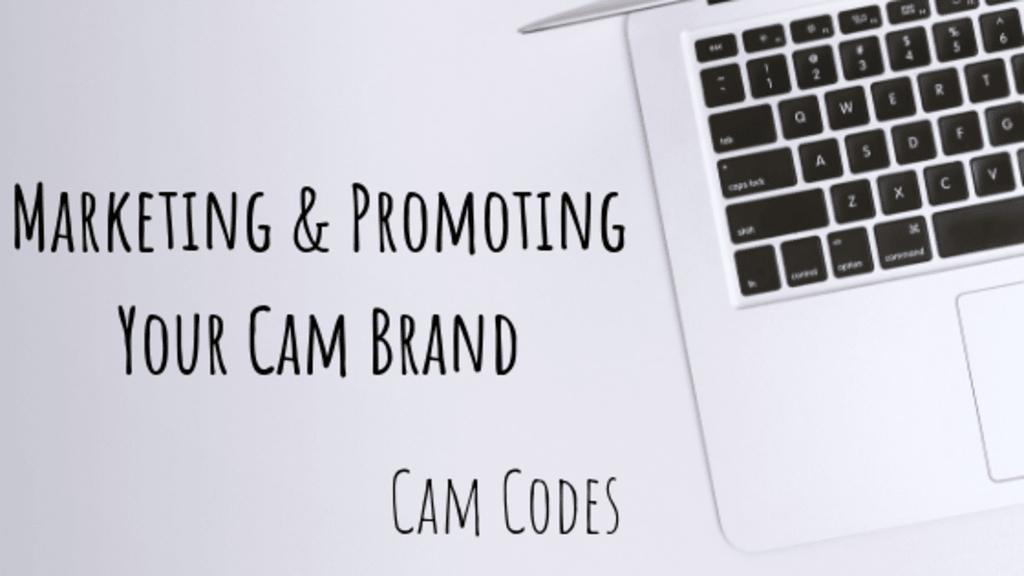 This was one of the points I brought up in 'Top Ten Tips for Becoming a Successful Webcam Model' and it's a great way to increase customer productivity so let's get into some more detail about the best ways to go about this.
Firstly, to advertise something you need to already have a base to be coming from which is the term Marketing. Marketing is all aspects of your business from pricing, format, descriptions, source, times, testimonials, specials offers and the list goes on.
Pricing - you are your own boss and you can set your own prices however you want to work within the averages to ensure good customer productivity. Its also important to not go below these averages to ensure you don't sell yourself short.
Here are current averages for services available on adultwork.
DirectCam - Group - £1.19 - £1.99 PPM / Private - £1.99 - £2.99
DirectIM - Group - £0.59-£0.99 / Private - £0.69-£1.29
DirectChat - £0.99 - £1.99
Phone Bookings - £0.99 - £1.99 (Phone Bookings generally cost the same or a little more than DirectChat)
Skype Bookings - £2.50-£3.50 (These are almost always private sessions unless previously arranged otherwise and cost the same or a little more than DirectCam)
Private Galleries - The amount you charge for your private gallery should depend on how many you photos have. These are sold at an average price of £0.50 - £10.00 depending on the amount of photos in the gallery, I've found most models don't go over £4-£5 even if they have 100+ photos as otherwise they wont sell as well. I honestly think the average price for so many photos should be a lot more so its debatable and down to you what price you choose to sell your private gallery at.
Movies - This depends on the length, quality and intensity of the movie. You can upload really short clips to adultwork but I wouldn't bother with anything under 10 seconds however even with these little ones you can sell them for £0.50-£1.00 and the more you sell, the more you make. If your clip is high quality, has audio, is longer than five minutes and is intense or catering to a specific kink then you can charge a lot more for this I'd recommend pricing them somewhere between £10-£30 dependent on these factors.
Custom Photos - If your customer wants to direct your photo then you can naturally charge more for this advantage, these items can be sold via your shop on adultwork for example, five custom photos for more or less than £20. Charge about £3-£5 per photo and then you can do bundle packs and special offers when you buy more.
Custom Videos - Similar to custom photos but this is directing your video, I would suggest charging between £3-£5 per minute for a custom clip. However do make sure you charge more for better quality or even specific kinks, props or tasks if you want to. Remember to make sure you upload this via the adultwork movie gallery or another official cam or clip site, do not email or drop box a movie to someone as they can then own, upload and sell it for themselves (find out more about this in "Keeping Safe Online."
Sale Items - This is all dependent on what you want to sell, common products are panties, socks and pussy pops. Average price for a pair of panties is £25, socks between £15-£25, pussy pops average at about £10. Always remember that you are free to set your own prices and can of course have "extras" with added charges e.g wear time, activities, photos, handwritten notes, zip-lock sealed etc.
Format - This is basically anything you're using within your business to increase customer productivity from webcam sessions to blog posts to photos.
Descriptions - Use your descriptions to draw customers in this can be your profile summary, photo descriptions, video descriptions, sale item descriptions, blog posts and more. Ensure you go into details about whats on offer, keep it fairly simple but still very enticing.
Source - This is outside sources so whether you've put out a tweet to say you're online or sent out a snap to your regulars to let them know your cam times this week. Twitter, Snapchat or whatever social media you use would be your source of marketing.
Times - A great perk of the job is being able to choose your own hours but sharing what times you're available to cam with your customers e.g your weeks rota is a really good idea. This can not only ensure your regulars make themselves available for you but shows punctuality, being reliable with these times means that your customers will keep coming back as they will tend to be free during these periods as well.
Testimonials - Testimonials is basically reviews or feedback. Collecting positive reviews from your customers, is an important aspect of climbing up the cam ladder. Seeing lots of positive reviews and reading what people have to say encourages new customers to join your sessions.
Special Offers - This is when your sessions, photos, videos etc. are sold at a reduced price for a certain period of time. In regards to cam services, there is a place where you can set these up in the edit profile; webcam settings.
When you have your marketing base you then want to promote your brand. This means using the services available within your business/website such as blogs and free galleries as well as using outside sources such as twitter to inform, persuade and remind customers about your brand and your services.
When you promote your brand you want to remember two key factors; to explain the benefits and unique differences to your service AND re-direct the customer to these services (links). You also want to ensure you occasionally promote special offers on your services, introduce new products/services and answer customers frequently asked questions.
The most popular social media site for sex workers and customers is Twitter, most cam and clip sites will give you an option to connect your twitter and auto-tweet when you login, upload new content or make a sale.
However, you don't want your twitter to just be filled with auto-tweets and nothing you've tweeted yourself so make sure to create your own tweets as well.
Updates - Update your customers whether you're just about to log in or just logged off for the day, let them know what you're up to and what you're preparing (photos, clips, scripts, worn items).
Blogging - This is a term I'm going to use to describe standard posts, so rather than trying to sell or promote this is more like good morning posts, funny anecdotes of the day, shower thoughts etc. Show the human and humorous side to your alter ego.
Enticing - Entice your customers to what you want them to buy, maybe you want to sell a pair of socks so you post a little video of you taking your shoes off and wiggling your toes around or maybe you want to let everyone know you're available to cam so you post a picture of yourself in your cam outfit and set up to entice customers to come into your sessions.
Informing - Inform your customers about your services and products, this is naturally done with auto-tweets but you may also want to inform customers more specific areas of these services or products for example what kinks you cater to in webcam sessions as well as frequently asked questions.
Be Active - There is no denying there is a lot of competition, if you want to be thought about you're going to have to be active and post regularly, try and post at least once or twice a day if not more. Get into the habit of checking your work social media like you would your personal social media.
With Twitter being one of the most popular sites for sex workers there is a big community within that, get involved and active within that community. Make sure that you follow other cam girls/sex workers that you feel inspired by as well as the administrations such as adultwork.com which post regular updates, tips and even competitions. There are lots of other active community members such as photographers, videographers, graphic designers and promoters which all work specifically with the sex work industry.
Encourage customers to buy your Snapchat username and you can do a more personal and exclusive version of your social media for your regular customers. This is really great for customer productivity and keeping existing customers intrigued and interested in you and the services you offer.
Ensuring that you have a good marketing base and keeping on top of promoting your brand is of course a great way to get yourself out there and bring customers in. However, it is also a brilliant way to learn, be inspired, and feel motivated from other members in your work community.