Creating Your Cam Character
Some tips, tricks, and ideas on creating your alter ego for webcam sessions.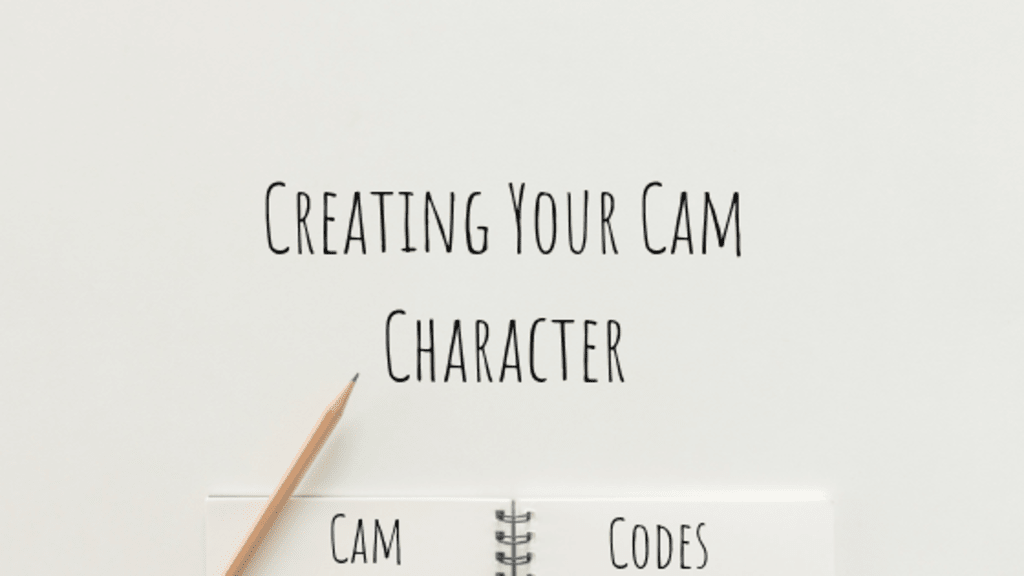 We briefly touched on this topic in "Top Ten Tips for Becoming a Successful Webcam Girl," but it's time to delve into some details. You may have already been in the cam industry for a while, but you're not quite sure who you want to portray yourself as, maybe you want to change that, or maybe you're completely new to this, and you're trying to work out where to start, hopefully this can give you a few ideas on how to get there.
Sterotypes
There are many stereotypes within the cam scene, and you can follow the ones that suit you and you prefer, or you can try to expand into all possibilities.
First you have your general sexual leaning so this is usually
Dominant - Want to take control
Submissive - Want to be controlled
Switch - Dominant and Submissive
Vanilla - For cam I would consider this as your standard strip teases, play activities, chatting, and girlfriend experience. (Offline this is a term I often see sex workers use for non sex workers.)
I recommend including Vanilla within your sexual leaning (Reminder: This does not mean you have to do play activities if you're not comfortable with this there is such a thing as non-nude models but you will have to ensure you offer lots of other things). If you are naturally Dominant/Submissive and struggle to "switch" then there is nothing wrong with exclusively advertising your sexual leaning, and it can actually encourage customers to choose you for their sessions, because usually customers have a "type," and they love to connect with someone who is very clear about that. However if you can switch between being Dominant and Submissive with ease, or if you're simply not sure if you prefer one to the other, then that's also a way to find out as well as getting a wide range of customers.
You also have stereotypes for example
Teasing Teens, Tasty Twenties, Dirty Thirties - Embrace your age group!
B B W - Big Beautiful Women—I always find it so sad to hear girls say they wouldn't ever cam because of their size, this job will teach anyone how much people truly do love all shapes and sizes.
MILF - Mum I'd Love To F**k— Whether you're young or old, you can still work with this one
Pregnant - Yes if you're pregnant or lactating then you're in to make some profit, how convenient.
Although there is no particular category, I do notice that cam models suggest other stereotypes on their profiles, such as girl next door or school girl. It also seems that models also embrace their race, religion, and even other careers on their cam profiles.
There are so many stereotypes and looks you can go for within the cam industry, from cute and innocent to dominating and daring. Explore what works best for you.
What are your kinks and limits?
Get a piece of paper, and separate it into three sections, and individually name them "Do", "Don't", and "Maybe". Now you've got to get thinking of every kink, fetish, and turn on you might possibly be asked to cater to, and put them into one of these categories, of whether you're comfortable with it, or not or, maybe you might. I think this is a really important thing to do when you first start cam, so you know what you're ready for, and what you're not, and hopefully you wont feel put on the spot.
Protecting and Preparing
There are always going to be customers who are "desperate to get to know you," and when you have created a persona for yourself in order to protect your true self, well, you want to be prepared for who you are, and who you portray yourself to be. This doesn't mean you want to get carried away, and start making up new hobbies or favourite things, however I do think there are a few things, apart from your name, that you can change to help you feel and be safer.
Birthday
Current/Previous/Recent locations
Family Members
There are also some other questions you might want to prepare for, that you don't have to alter (but you can if you like) and I've found are commonly asked during cam sessions.
Whats your naughtiest fantasy?
Whats the naughtiest thing you've done?
What type of guy do you like?
Whats your favourite sexual position?
Alter Ego
Creating your alter ego is the base of the cam character you present, here are some important questions you should ask yourself when creating your cam girl alter ego...
What is the purpose of the alter ego?
The purpose is of course for work and for cam, but try to think a little deeper about the goals you might want to achieve in sessions... Do you want to tease and please? Do you want to demand and punish? Do you want to advise and care? Do you want to combine all of these?
What personality and voice does your alter ego present?
This answer should become easier once you've answered the first question, think about what energy and tone you want to present to your customers.
What makes their appearance distinctive?
Obviously you don't want to wear the same outfit every session, but whether its a general theme in your clothing, or a wig or a style of make up there should be a few distinctive areas to your appearance.
Whats your alter ego's back story?
This is particularly important, and relates to my previous point of "Protecting and Preparing" if you don't want to discuss your personal life, or your past then ensure you have a backstory prepared, and never feel on the spot in the sessions.
What name suits this alter ego?
If you haven't already chosen a name, or maybe you'd like to change it, creating a name for your alter ego can be really fun and further help define the persona you want to present.
Once you've created your alter ego, you're going to want to spend some time assuming this persona, and getting into character, this is where appearance accessories like wigs can come in handy, to switch into and "activate" your alter ego self. Ensure that you rehearse your cam character alter ego, on cam, in the mirror, in clips just to help you get comfortable in your tone and attitudes.

Appearance
What you wear and how you look can be a great way to get into your cam character, and transform into your alter ego, and of course you're free to change it up whenever and however you please! There's so many looks you can go for and so many ways you can dress yourself up on cam, here's a few common ideas...
Lingerie/Suspenders/Garters
Dominatrix/Leatherette/Latex
Cute/Casual
Sexy/Cute Pajamas
Don't be afraid to do something different!
If you really want to transform yourself, and look like a completely different person here are some things you can do:
Wig
Eye Contact Lenses
Extravagant Make-Up
Tattoo Cover Up e.g Dermablend
Creating your cam character should really help you with finding your clientele, and knowing which direction you want to go in with your cam sessions. Don't be afraid to be different, remember that customers love real personalities, and real connections as well as all the fun in between.
I have not left product links for this, as you need to find the right shade for you, and purchase the setting powder, as well as the cover up.
industry

Cam Codes
This is Cam Codes.
Dedicated to explaining and revealing all the tips and tricks of how to be successful in the sex work industry specifically camming.

See all posts by Cam Codes →