Make A Fucksaw Fucking Machine For Under $100
The secret to female ejaculation.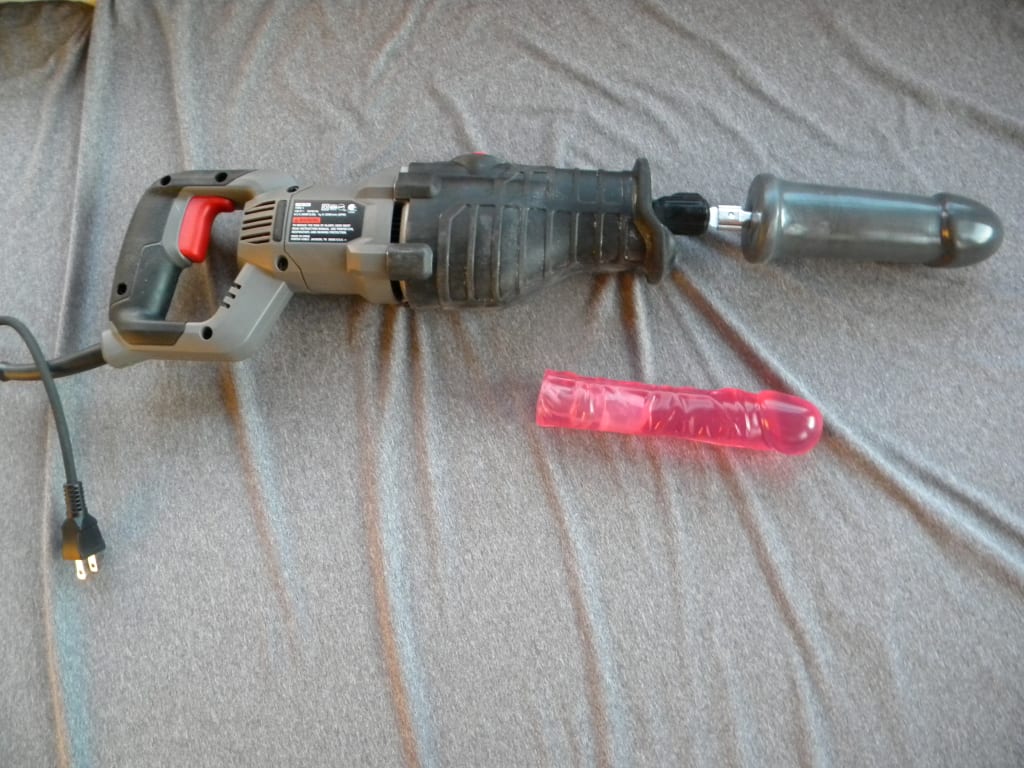 The basic set up with two different dildos.
So What Is A Fucksaw?
A fucksaw is a reciprocating saw that has been fitted with an attachment that holds any Vac-U-Lock compatible dildo you can find. They are capable of fucking very hard so a lot of people add in a dimmer switch or speed control. This is not a sex toy for beginners. You have to be careful with it until you know what you are comfortable with. Communication is key because this thing is powerful.
Fucking machines can be a great way to experiment in the bedroom. I also see why a fucking machine would be good for unattached persons. The problem is that they are really expensive. The fucksaw is more well known now, thanks to the famous Northwestern University incident where it was demonstrated on a woman in front of students. Lets be clear that students were told they could leave with no effect on grades or anything like that. Sunny Megatron caused quite a stir and a lot of interest in female ejaculation.
This fucking tool has actually been around for quite a while in the BDSM community. I can tell you that it will make you never look at power tools the same way again. My husband and I were actually building a tool shed when we decided to make a sex machine. At first I ordered the $54 adapter from XR on Amazon. The hubby and I went to Lowes and bought a reciprocating saw with additional orbiting action. This is a pretty powerful tool at 8.5 amps instead of the 6 amps you get with a lot of fucksaws. A jelly dildo and a larger-than-I-expected plastic one and we were ready to go.
We broke the damn adapter twice in one session and we were actually taking it easy because it was the first time using it. Plenty of other customers have pointed out that the part that goes into the reciprocating saw is just so thin that a little bit in one direction and it's broken. We just stuck the dildo on the end and kept going.
This thing can really fuck hard
The importance of good lubrication is really important. I highly recommend using lube shooters so you can get a lot in before you even get started. If you are nervous then warm up with something else before the fucksaw.
Luckily I got a full refund on the purchase and discovered an adapter that is not only $8 but comes with a replacement part if you break the part that goes into the saw. My hubby wrapped some electrical tape on the end so that it would fit Vac-U-Locks better and not have any rough edges. We slapped that together and went at it. It works perfectly, and with the $80 saw and $8 adapter you are looking at $88 plus whatever cock you want.
Reciprotools is the way to go.
Keep in mind that you can get a reciprocating saw that is 6 or 7 amps for $50 so you can do this for cheaper than we did even but we went for the beefier model. So realistically you can do this for $60 plus dildos, which you might already have.
After having this thing used on me a few times I can say that thinner, smooth dildos work best. The bigger one I ordered is actually better in a lot of ways than the jelly because it is smooth. You can sure tell you have been fucked with that one though. I am built pretty big down there and this toy is a test.
One of the hardest things I have experienced with the fucksaw is letting go. It can be intimidating and you kind of worry if you are doing damage but the truth is you are not. Depth of penetration is important. Sunny Megatron has some tips for letting go, but so far it has been a challenge for Alexa here. It is a project me and the husband need to work on.
Update
Ok so the fucksaw has more potential than I thought after that first session where we broke the damn thing. I finally managed to get more out of it. The difference was in the position and approach plus the use of a cordless Hitachi wand. The handy husband made a pillow that would be supportive of sex from behind and holds a cordless Hitatchi wand in the right position for clitorial stimulation. This combination actually blew my mind and I had a really long and intense orgasm that left me pretty out of it for a minute or two.
For me so far, the fucksaw does more for me when I am bent over and have some form of clitoral stimulation. The fucksaw with an 8 inch jelly dildo doggy style was awesome and we will definitely be doing that again. I think other positions will become more comfortable as we get used to using it.
A word of caution to those with genital piercings, the Hitachi wand is far more likely to make you sore if used for very long. I have a VCH and Two Dianas and it made me a little bit sore the next day.
Amazingly enough, a fucksaw when used right doesn't leave you sore.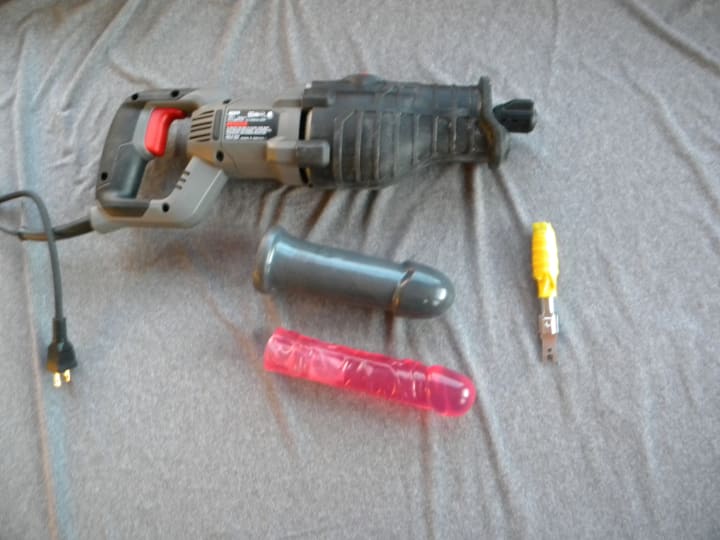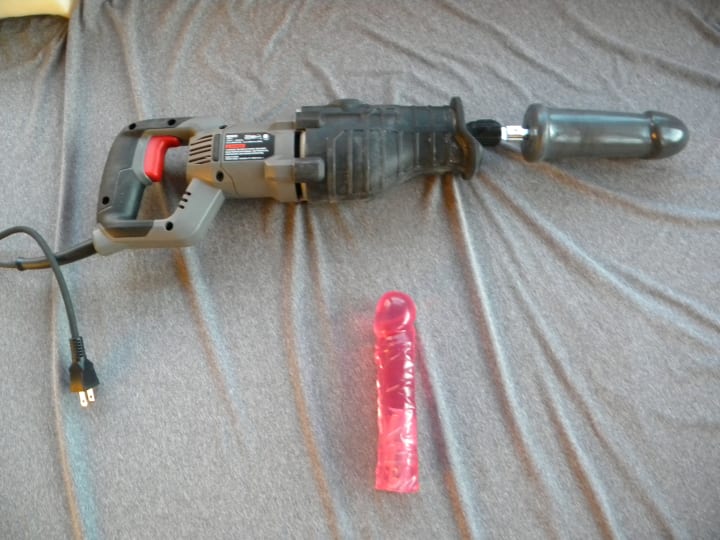 Reader insights
Be the first to share your insights about this piece.
Add your insights