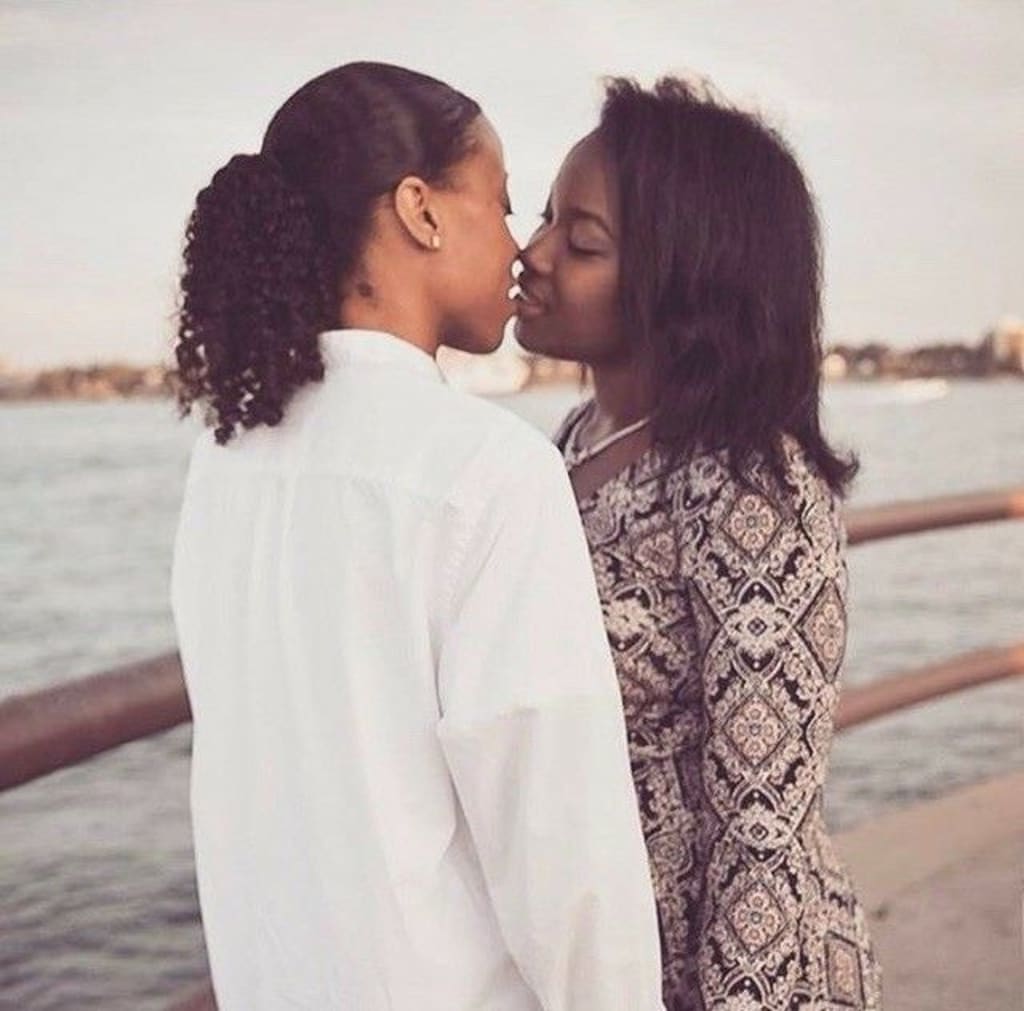 Anything that's described as "therapeutic" should be dealt with in a serious manner; therefore, when discussing the subject, it should be treated with a level of sensitivity and support. While reading this blog, you might be thinking that I'm making light of the subject by making it sexual and fantasy like... well, that's only half true. I am using a serious subject in a creative way but not to make light; my main purpose is to open up the discussion, to continuously engage and to free the minds of any constraints. If we talk, we can reveal, learn and create situations that bring on the best orgasms. Release is the name of the game, and we all deserve a good one! In my last blog called The XXX Therapist, there was a discussion about a couple and their sexual health. In this blog, the therapist is back and discussing one patient; a woman who recently had a fantasy come to real life and now she can't let it go.
Get into it!
From observation, I could tell she was stressed about something. Beautiful and statuesque, looking comfortable in the simple sundress she was wearing, but her arms crossed in front of her made it seem like something was holding her back. Her thick locs were sort of covering her eyes, but I could still see a strong desire deep inside fighting to come out of her shell. After taking a few notes, I started the discussion.
"Let's start our discussion with you telling me what brought you to my office today?"
SOFIA: "Ever since I came home from vacation, I've been... having this particular need and I'm not sure how to handle it. This has never happened to me before nor did I ever think I would feel this way, but my vacation brought out something in me that I never knew existed."
"Okay... go ahead and tell me what happened?"
SOFIA: "Because I'm such a workaholic I haven't had a vacation in six years, so when I recently reconnected with my old college roommate and she offered her Miami beach house to me for a couple of days, I jumped at the offer. I bought a cheap ticket and flew out that same weekend. She was already there when I arrived, so the partying and drinking started right away. Matter of fact, that's what I always loved about Nubi. From the day we met, her whole vibe was to party all night long, so we got along great and had a lot of fun. Both of us being single 'n all, I knew that this weekend was going to be a complete turn up, so I was totally ready for it. Nubi made a whole pitcher of Margaritas, so we had a couple of drinks before we headed out to a nearby dance club. We drank, we danced, met a couple of cute men, then went back to the house by ourselves just before daybreak. I was so drunk that once I was in my assigned bedroom, I literally stripped naked at the door and fell into the bed for what I thought was the best sleep ever. The last thing I remembered was me thinking that nothing could wake me up for the next couple of hours. I'm not sure how long I was sleeping before I was awakened by moaning sounds, but once I realized that I wasn't dreaming, I immediately popped out of the bed to find out where the moaning was coming from."
"You did say that you both came home by yourselves right?"
SOFIA: "Yes, and I thought Nubi was going to do the same thing I did, which was fall into a coma-like sleep, but apparently she didn't. Her room was down the hall from mine, and once I stepped out into the hallway, I could not only hear the moans coming from her room, I could also see that her door was cracked open a bit. At that point, my dilemma was should I go back to sleep or sneak a look into her room. It's not like I ever watched her have sex in the past, but for some reason, I really wanted to see what and who she was doing. I don't know why I suddenly felt the need, but I did."
As I took notes, I noticed Sofia shifting her legs as if she was suddenly feeling a tingle in between them. "Your curiosity woke you up and urged you to follow through ...did you?"
SOFIA: "I couldn't help it. I was standing there, listening to moans, sexual whispers and skin on skin action that had me so turned on that there was no way I could've went back into my room and continued to sleep. I was still naked, so my nipples were hard, my pussy was throbbing, even my asshole opened up a bit as if it was willing and ready to accept some hard dick. I tiptoed slowly towards her room, and as soon as I got to her bedroom door, I saw Nubi on her knees taking in a massive piece of dick in her mouth. She didn't notice me right away but HE did; our eyes locked as he fucked her mouth. Suddenly, his knees buckled and his cum was overflowing out of Nubi's mouth, and I could tell she was trying to swallow every drop. He was trying to catch himself before he fell back onto the bed but wasn't able to... that's when Nubi looked up and saw me at the door watching them. She smiled at me, invited me to come in with a finger wave and... I don't know... I walked right in. I'm not sure exactly what I was expecting or thinking, but I just walked right in. I've never been in a threesome before, nor have I ever been sexual with a woman, but my throbbing pussy told me I wanted this... so I went in to find out what THIS was. Nubi grabbed me roughly as soon as I got to her; she stuck her tongue in my mouth, squeezed my breast with one hand and the other explored my ass, particularly my asshole, which was already set and waiting for some action. Kissing her back and cautiously exploring her body with my hands, I almost was in shock by what was happening, but my pussy assured me that I needed to let this happen."
"Does it make you horny while you talk about it?" I could tell it was as her nipples were pointing out of her sundress. Sofia wasn't wearing a bra and the color of her sundress was light enough to see everything. I licked my lips as I took notes.
SOFIA: "That's the thing Dr. X, ever since that night, I'm constantly horny because I can't stop thinking about that night! I was at work the other day and had to go into the bathroom and masturbate (Horny at Work?! a.k.a. shameless plug) because I can't stop thinking about that Nubi and what we did together. My pussy is soaked right now from talking about it!"
"Get undressed and show me... spread your legs so that I can see for myself."
SOFIA: "Really?! Are you serious right now?!"
I sensed excitement as she responded. This is exactly what she needs! "Yes, this is a part of your therapy." Sofia did as she was told and just like she said, her wetness glistened brightly as she spread wide for me. "Play with it and continue your story. What else happened with Nubi?" Sofia had no problem with the instructions. She slipped her hand in her wetness and in between moans, she continued her story.
SOFIA: "As soon as her tongue flickered on my nipples, I immediately had an orgasm, much less when it flickered on my clitoris, in my pussy and especially in my asshole! We fucked all over the house on that weekend, Dr. X, and her pussy was delicious to me. It made me want more pussy!"
Noticing the influx in her voice, I decided to put my notebook down and get myself a mouthful. After one good swallow and a couple of licks, her body bucked like she was riding a horse instead of my mouth. Grateful and still horny, she had no problem with drinking from my fountain. As I quenched her thirst, I assured her. "Anytime you need this itch to be scratched, you come to me! I'm always here for you!"
Another regular patient!
As always, I encourage you to check out all of my blogs on nattiekai.com and nattiekai.wixsite.com/kaih, subscribe to my YouTube channel, leave a tip, and share with others that are kinky like you!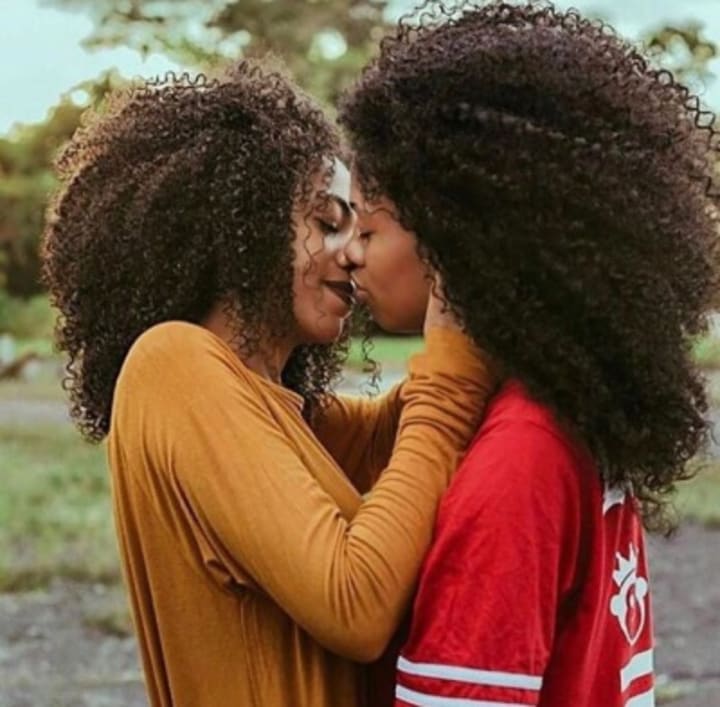 About the Creator
Author, Blogger, Podcaster for Motherhood Sex Marijuana, Writer for Fuego Magazine!
nattiekai.com
nattiekai.wixsite.com/kaih!
motherhoodsexmarijuana.com
Reader insights
Be the first to share your insights about this piece.
Add your insights