I've been wanting to share these adult thoughts for a long time.
A memorable Memorial Day where you #KnowThatItsMe
I didn't think I would ever see him again, but there he was at my door, brought by fate and fate alone- my favorite cannabis delivery driver.
I always received a message of his ETA. I didn't know it was him, though- he changed his number, and I wasn't sure if it was because of me.
I wanted him so bad. He was so mysterious and a little secretive, which most people would see as a red flag, but I wanted more. My best friend told me he was probably cheating on some girlfriend he wouldn't talk about. I thought, I would hope that he would have told me about any girlfriends in the picture. We had such friendly exchanges, and guys aren't usually shy about telling people they're committed.
So I had no idea it would be him. I saw him at my door and greeted him in the same way I would greet an old friend even though he cut off our relationship before anything at all started. I gave him an awkward hug. He was friendly with me, but didn't say anything about wanting to see me again. I'm sure he was delivering to my place against his will.
I deleted his number so I wasn't tempted to message him again.
A week later, I ordered my cannabis again. I dressed up dramatically, thinking he probably would not be my delivery guy again, but yet again, he was there. He seemed taken aback by me, but he didn't make a move.
We went on a couple of dates and nearly made love, but he backed away just because I told him he needed to try harder to relax me.
So here he is again at my door. I decided to be a little more distant as though I had lost all interest. I didn't look at him like a happy puppy. I played it cool, sad with his refusal to contact me. He asked me if I had plans. I said, "Not really, no. I worked on my backyard more. It's a lot more comfortable now from what you remember." We hurried up the exchange and he left. I think he knows damn well that I just want him to let me be his sexiest customer. I wish he would have taken charge. He told me he's not the type to take charge, and I thought he was dumb for that. He thinks he's too naughty for me. I disagree. I think he's too slow for me. He thinks I'm inexperienced and I think he is too.
In the comments, please tell me: Should I text him and ask him if he can do some playful stuff with me in those 5-minute exchanges? Why can't I just be his sexy customer? Why is he not cooperating when we're so hot for each other?
Here's what I wish would happen: I wish I could tell him about my secret modeling career. Maybe that would turn him on to the idea that I'm not such a goodie-two-shoes; he told me he was "getting that vibe."
I had an old boss I used to caretake for who set a wonderful example for a sheltered, inexperienced girl. I remember the boss telling me, "My wife swims naked." I wasn't sure I heard him right, so he repeated it again, "She swims naked- I'm telling you so you're not surprised." And I looked outside at her beautiful glistening figure in her built in pool.
He had sexy photos all over the spacious house. If that wasn't enough, him and his wife dressed sexy as anything in front of me, to the point where I never knew I could be slightly attracted to couples. I was a shy nerdy student and they changed me for the better. I wanted a relationship where I could swim naked and constantly be reminded of our love all over our walls.
I want to see myself all over my delivery guy. Tell me in the comments: should I surprise him by slipping him a special sticker with my sexy pictures on them? Does he need a full poster? I like giving him surprises in his cash flow. What if I still never see him again?
I want my pictures all over his life. I want him to think of me when he looks at the clock. I want him to get lost in my chest when he would like a drink from his fancy home bar area by the beautiful piano.
I'm going to name some of the places in my house where my future lover and I will hang our best sexiest photos for each other.
For our guests, we will host the sexiest and classiest parties around. I get really excited when I think about everyone's visual experience.
Tell me in the comments: where else would you like to see this photo? Start thinking about it.
Kitchen
Observe the image I've chosen here.
Where would you put the metal print of the photo below in this gorgeous place? Dream about it in the comments.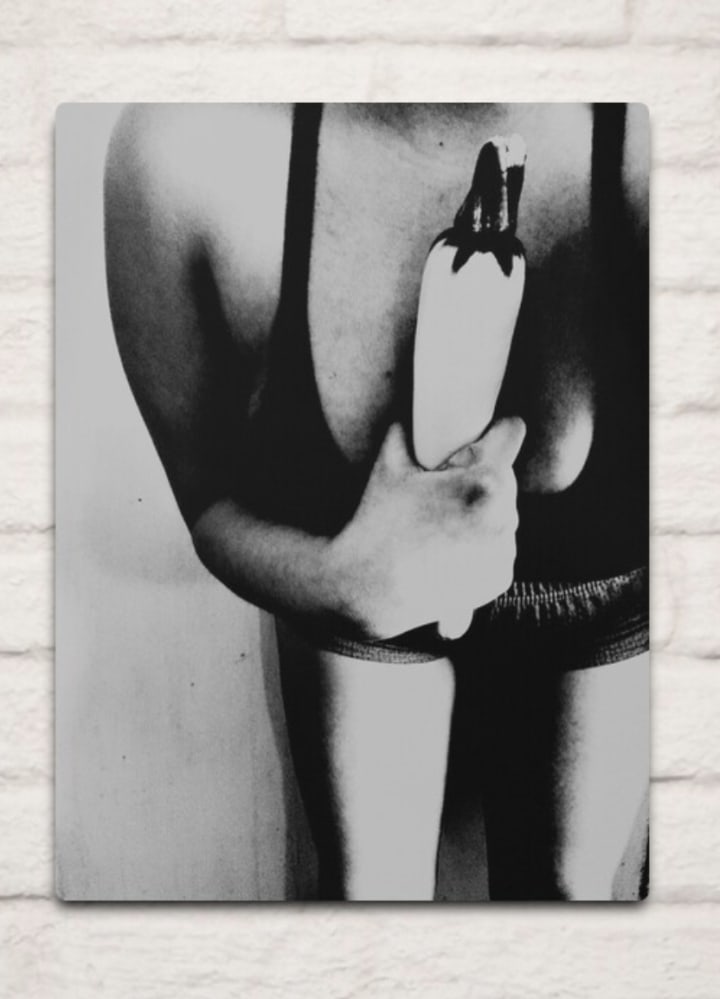 My kitchen would definitely feature my chef's metal print featuring a fresh squash from my garden. I call it The Vegetable Garden in my shop. I would consider taking more suggestive photos for foodies who need a little kitchen-proof-photo-inspiration. The metal prints are exactly what a kitchen needs because they're able to be wiped clean.
I've never heard of the kitchen being a place for classic canvas prints or posters to thrive, so whether you're so in love with the culinary industry that you're in chef school or you just need something to make the kitchen less miserable, the metal print is worth its value.
Tell me in the comments...What would happen if I showed him this? Where would his favorite places be to put my photos? How would it look in the living room, master bedroom, bathroom, or outdoors?
Step on my chest with one of the bathmats in my shop.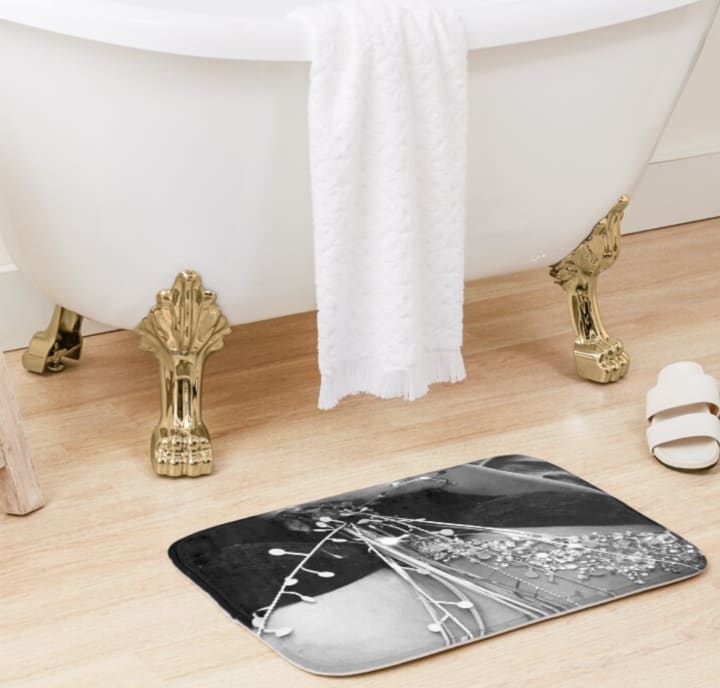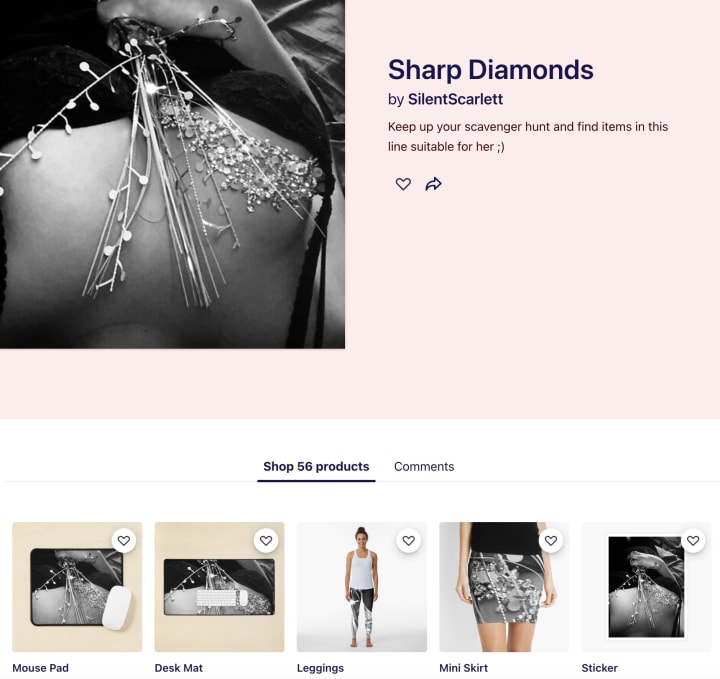 Don't let your guests get away without using a coaster.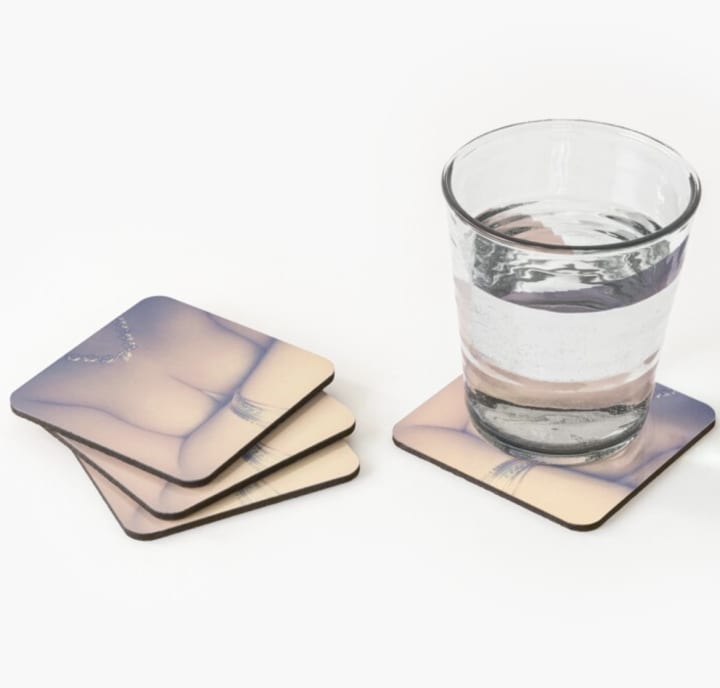 I hope you've enjoyed this blog. Subscribe to me for more stories involving my sexiest product lines. More designs coming soon!
One last question for the comments: Do you prefer photos in color as we see in my shop, or in monochrome (black and white) as we see on EyeEm?
About the Creator
Life is a sexier place with my elegantly modern gifting and home decor. You're an investigator on a scavenger hunt for what I left laying around out there 😜 🔍
Reader insights
Be the first to share your insights about this piece.
Add your insights