How To Attract My Husband In Bed (Pleasure Your Husband in Bed and Increase Passion in Your Marriage)
You need to learn how to attract your husband in bed. You want to make him melt and to have him as putty in your hands. You just want to pleasure your husband in bed and increase passion in your marriage. You'll do that now with these sex tips for women.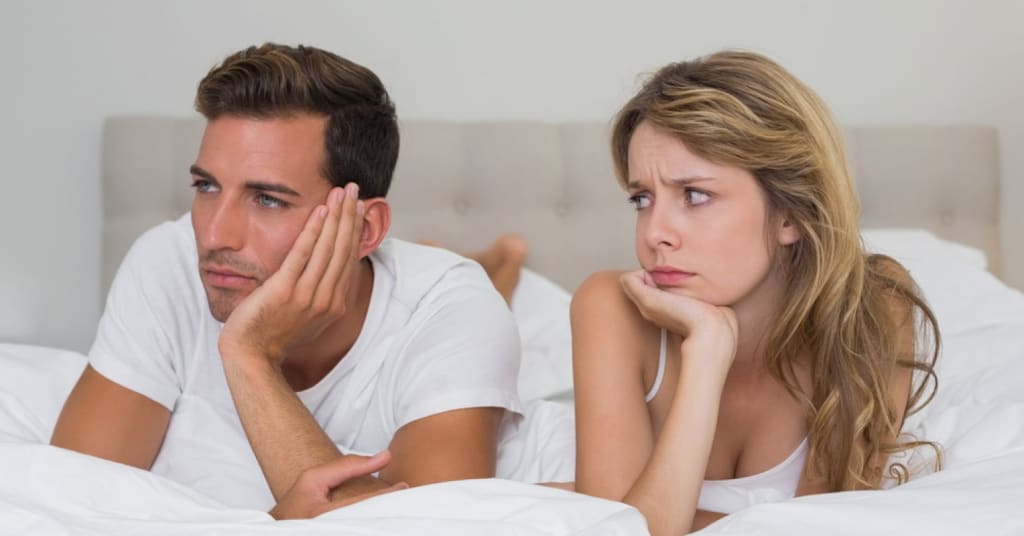 If you are looking for ways to pleasure your husband in bed and make your every lovemaking an exciting one, you can do a lot to add variety to your sex life. One of the keys to making your sex life as exciting as your relationship is to find new ways to pleasure your husband. Here are some tips that you might find useful.
- Don't stick to one position. You actually find a hundred and one ways to make love, so add variety. Quit the routine. Think of a new sex position from time to time. Remember that men can be easily bored by routine, and sometimes when you both have a favorite position, you may end up sticking to that position, so keep on learning new ones.
- Choose a sex position that pleasures your husband most - although you don't have to do acrobatics if you really can't. Think of giving and not just receiving. In the end, if both of you think about giving, you both end up receiving in return.
- Take control and be confident! Do not wait for your husband to initiate sex. Find ways to seduce him. Send sexy emails or initiate sexually arousing conversations and don't forget to let him see some skin. Men are easily turned on with what they see, so take advantage of that if you want to seduce and pleasure your husband.
- Explore oral stimulation. Making love is not just about the intercourse. If you are determined in giving pleasure to your husband, learn that oral stimulation can also give a man highest pleasures. Of course, explore what your hands can do too.
- Consider other erogenous zones of a man's body. The nipples, the back of the ear, or the inner thighs... find other places that he likes to be caressed and, for sure, he would love to those added sensations.
- Guide him. Men love their women to reach orgasm but sometimes women tend to make them guess. If you want to give your man that sense of pride, guide him. They are not mind readers who can just read what you want.
- Show him that you enjoy lovemaking. Lovemaking is best when you both reach the highest peak of pleasure. However, it takes long for a woman to reach orgasm than men, and sometimes it can also ruin the excitement of men, but you can do something about it. Initiate foreplays to build up your arousal or find ways that you can also stimulate yourself so that you will both end up satisfied.
- Learn to talk dirty. This definitely adds spice to your lovemaking. However, this can also be tricky. There are men, and women too, who are not comfortable with dirty talk, but it is normal probably especially if you or your partner does not sound natural. Learning some dirty talking in the bedroom can be learned though. When you have learned the proper way of dirty talking, this will definitely add more passion in your intimate moments.
Start with these tips to pleasure your husband and keep in mind to learn new tips every now and then to help you make your sex life exciting.
Keeping Your Sex Life Alive in a Marriage
Everyone knows the essential components for a healthy marriage: communication, compromise and love. Often overlooked, however, is the importance of sex in such a long-term relationship. Many marriages see the decline of sexual activity as they progress, and this can lead to problems in the relationship. So how do you go about reviving your sex life?
Make Sure He Knows You Want Sex
In marriages, we have to deal with a lot. The stresses of work, bills, family and everything else becomes a shared responsibility. This can lead to a lot of stress, which will inevitably lead to someone saying, "Not tonight, honey." Unfortunately, this can become an implied pattern. Make sure your husband knows that you want him. Come on to him for a change. Dress up in sexy lingerie when he gets home from work. Invite him for an evening out that is reminiscent of one of your first dates. Put in a little effort to make sure he feels comfortable making love to you because he knows you want it.
Set the Mood
If your lives are busy and that seems to detract from the time you have together, chances are you've spent many a night in front of the television. Try something new! Cook him dinner, light candles, and show him that you are trying to please him. If all goes according to plan, he will take over and reward you with some incredible sex after your evening in together!
Timing Is Everything
If you know he has a big presentation at work the next day, perhaps tonight is not the best time to try for a romantic roll in the hay. Instead, wait until he seals the deal and reward him for all his hard work with a little fun in bed! Make sure to pick a moment when you both actually have time to enjoy each other's company, in bed and afterwards. While a quickie here and there can be fun, an intimate night together can be amazing.
Branch Out
If your sex life feels a little stale, maybe it's time to try something new. Have you ever tried role playing? Find a sexy nurse's outfit and give him an exam. Dress up like a cop and arrest him. It sounds silly, but these things can be huge turn on for a man who is used to a cut-and-dry sex life.
You may also want to consider bringing some toys into the bedroom. Lots of guys go wild watching their women pleasure themselves; try this technique to get his attention. You could even plan a trip to your local adult store together and pick out a product or two that you both can enjoy together.
The bottom line is that you need to keep your sex life regular and interesting so that things don't grow cold. He may have courted you through your dating relationship, but as his wife it is your equal responsibility to keep things hot and heavy in a marriage!
Thinking about regaining the status of "Happily Married"? It is possible, and is not difficult if you think it is not. But exactly how you do so? If you would like the source most couples used to revive their relationship, strengthened their marriage, regain trust and love in the marriage and not giving up then visit this Helpful Site.