Fringe Fetishes: Daddy Dom, Mommy Domme and Their Littles
Security in Yourself and Your Partner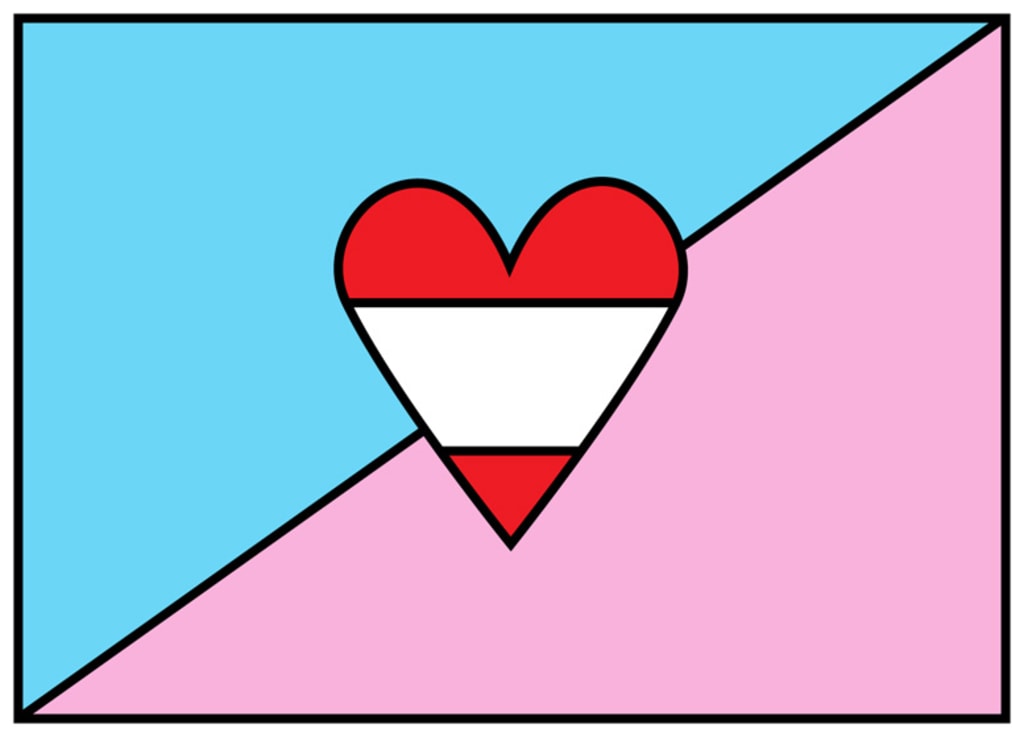 What does it really mean to be in this type of relationship? This type of Dynamic really falls on the fringe of BDSM. It's not a mainstream fetish at all. The fringe only means that it is not the root or common prototype model when thinking of classic BDSM.
A Mommy or Daddy Dom/me are characterized by their nurturing nature. It's such a drive to these types that it becomes hyper-sexualized. However, please take note that this type of play or relationship never endangers children, youth or adults. This is a type of situation that happens between consenting adults.
That said we can talk about the fundamentals of this type of dynamic. What are the core principals of a Daddy/Mommy Dom?
1. Nurturing
A Daddy/Mommy will always strive to create a safety net for their little. Whether that presents as endless cuddles, showing up with a teddy bear, or just texting you so that you can read their words. They show up and fill that role of keeping their little number one in their thoughts. It may even present in the following activities:
Brushing the littles hair.
A good morning text.
Small tokens of love. Often littles are very tactile. So something to hold and feel makes the feeling complete.
Coloring with your little.
Knowing details about your little like their favorite color or how they like their favorite drink.
Feeling protected by the Daddy or Mommy can make a littles moment, so tell your little you would walk over fire for them (you get the idea).
Use cute appropriate terms of endearment. There is nothing that beats a, "My princess" or "You're the cutest little guy" in a littles world.
Making a space just for your little. Whether that is a small spot on your dresser for her/his favorite teddy shows you are creating a space for them.
Cuddles, mountains, and mountains of cuddles.
2. Set Rules and Boundaries
Daddies and Mommies naturally set rules, so why should this be different. Often entering Little space means that you don't have to think and your Daddy/Mommy can help do that for you with simple things like:
Always let Daddy and Mommy know where you are.
Always tell your Daddy/Mommy what you need.
Follow simple directions, like Daddy wants a kiss and it's appropriate then give him that kiss.
No release from orgasm unless you ask your Daddy/Mommy.
If there is something special Daddy/Mommy wants you to wear, "a necklace, space appropriate collar, bracelet" then try to do it for them.
Dress for bedtime in a set way.
Take a teddy to bed.
Bedtime hours.
3. BDSM Play
This dynamic is not always sexual, but most have a strong component of sexual tension. After all, this is a Dom/me and sub relationship type. Some of the things that are common types of play for this dynamic are simple and can be heavy or light play and they can include:
Impact play—using Daddy's Belt or Mommy's hairbrush.
Over the knee spankings.
Orgasm tease and denial.
Multi or Repeat or Forced Orgasms
Restraints (cuffs, collars)
4. Communication
This is a strong must in any relationship however DD/lg is more intense. Simple words or lack of them can make all the difference. Talk about little things to prevent big problems from coming up. Things like:
Reactions and how you help each other through them.
Active listening to overcome situations.
Positive reinforcement.
Use of names VS pet names.
Don't set conditions on little time.
Set time aside for real or grown-up talk. Mixing it with little time could be confusing.
5. Expression of Self
This is far too important to ignore. DD/lg types of relationships are anything but cookie cutter. There is no set of rules. The most important factor is that what you choose to emulate works for both of you. Sometimes it's the smallest gesture that has the greatest impact.
Terms of endearment VS real names.
Cute outfits, this can range anywhere from adult baby all the way to the young teenager. Find the range that works for you.
Speech, do you talk little or do you talk like a teen?
Little activities like coloring, watching cartoons or treats. Find what works for you both.
Find a small item that can trigger little time in case you cannot express it verbally.
In closing, I hope this not only gives a few examples but piques a small interest in this small world of compassion, roles and littles. It's not odd or obscure to want to be void of responsibility and find safety in the moments we see as safe zones. It takes powerful love and understanding to accept such activities in our partners. Often times, that comes with a huge amount of unconditional love and respect for each other.
If you enjoyed this article please share it, or donate. Everything I receive allows me time to write more of what you love to read.