Did I Kill Playboy?
Over 50 years of beautiful, wondrous, naked girls. Until I came along.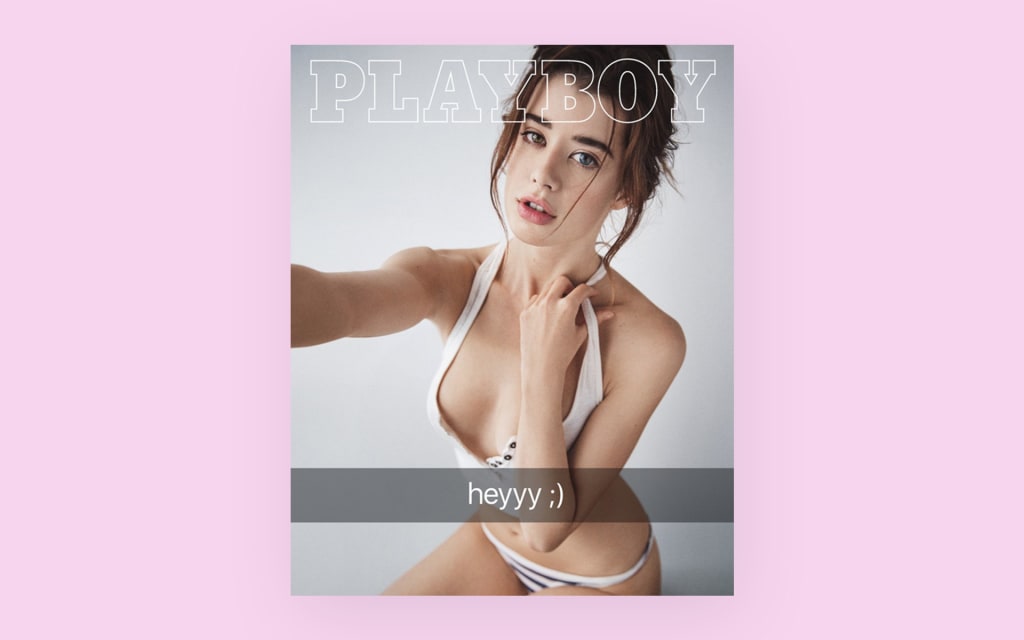 The beginning of the end
This is a statement that still blows my mind, but I am the only person on the planet that can say it honestly: I was on the cover of Playboy's first non-nude issue. After 63 years of showing every possible part of the female anatomy (and some of the male), the iconic bunny brand shocked the world by deciding to go conservative. And somehow they chose me to represent that shift.
For the Playboy brand, I suppose it was as much a business decision as an artistic one; with all the beautiful naked girls out there on Snapchat, Instagram and other easily available corners of the web, the appeal of Playboy had worn off well before I came along.
At that point, I had done some modeling and had a presence on social media thanks to 2 things - my overall weirdness and my eyes. (Well, maybe 3 things.) I was born with a genetic abnormality called "heterochromia iridum," a condition in which the iris in one eye has a different color than the iris of the other eye; my right eye is a shade of hazel and my left eye hazel with a slight discoloration of blue. This seems to throw a lot of people off - in addition to getting me a ton of hate on the Internet (a story for another time).
When I was younger, I wore contacts to hide it so my eyes would match; when I started modeling, I wore contacts to highlight it since photographers and agents seemed to like its differentiating factor.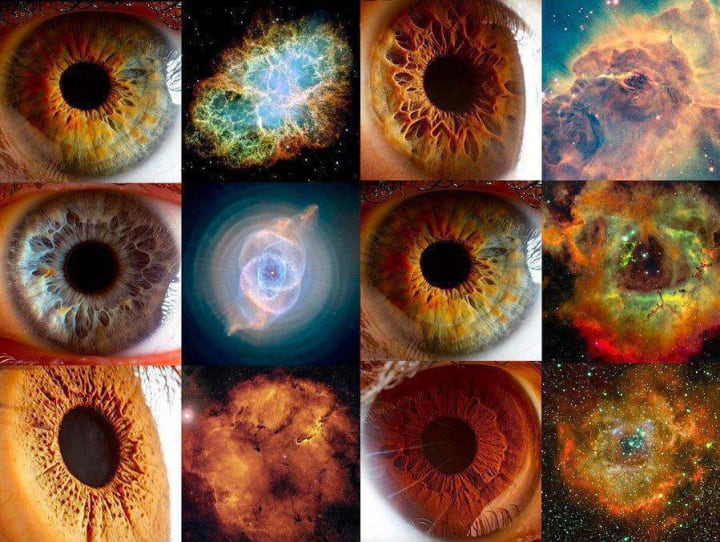 The story of how I came to be on the cover is a short one. I had shot a music video with photographer Theo Wenner and he asked me if I'd ever been to New York (which I hadn't); a few weeks later we were shooting the Playboy photos. No comp cards, no test shoots, no flying to meet Hef or anyone else. No makeup. (!)
The Playboy journey was not what I envisioned. It was a global story, and I did press as wide ranging as Fox News and The Late Show with Stephen Colbert. Heady stuff for any 20 year old, let alone one from a small town in Northern California. I was appreciative (and a little freaked out) by all the attention, until I realized that it had nothing to do with me personally. It could have been any girl on that cover.
A lot of girls dream of being a Playboy bunny; I had always dreamed of a career in journalism, dissecting the science of brain centers and exploring exotic fungi, maybe eating lunch with Neil DeGrasse Tyson. (That's how you know you've made it.) I have no problem with nudity, and appreciate women in all our different shapes and glory. If you're brave enough to be naked in front of a camera - whether for Playboy or your iPhone - more power to you.
Consider some of the previous cover girls: Marilyn Monroe, Farrah Fawcett, Marge Simpson, Pamela Anderson, Kim Kardashian, Kate Moss.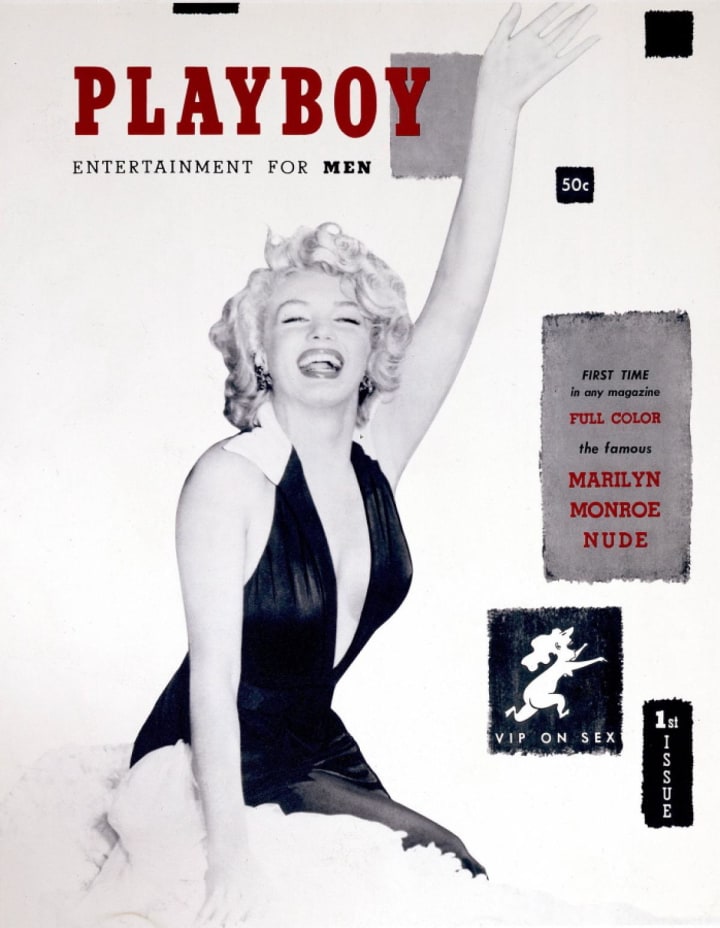 Still unsure of my own courage, I somehow found myself in a tank top, on the cover of the world's most famous men's magazine. What was intended to be the beginning of something new, unfortunately, turned out to be the end of an era. People reacted accordingly. The death of an iconic brand, especially one that conjures powerful impressions - a dog-eared magazine hidden under a mattress, Hef at the Mansion, that beautiful blonde who is somehow both familiar and unattainable - these are strong memories for a whole generation of people.
Some quick math: Playboy's top-selling issue was November 1972, with over 7 million copies. Peak circulation was in 1975, at close to 6 million copies a year. The March 2016 issue, with me on the cover, sold 47,203 copies. Total. As a comparison, my recent post on Instagram was viewed roughly 125,000 times; it was a 15 second video of a blind dog walking on a road. And I don't have nearly as many followers as many other models.
You can see why Playboy is in trouble.
Like a fondly remembered ex, I wish Playboy well. The exposure has given me the opportunity, courage and forum to do what I really want: write about things that interest me. Whether or not I have any substantial knowledge, putting pen to paper - literally, that's how I write - makes me feel like I'm learning, sharing, growing. Which brings me to a final statement:
Buy the ticket, take the ride.