Cheryl Rixon Interview
Used Cars' busty blonde Cheryl Rixon went on to model for Penthouse magazine and start her own jewelry line.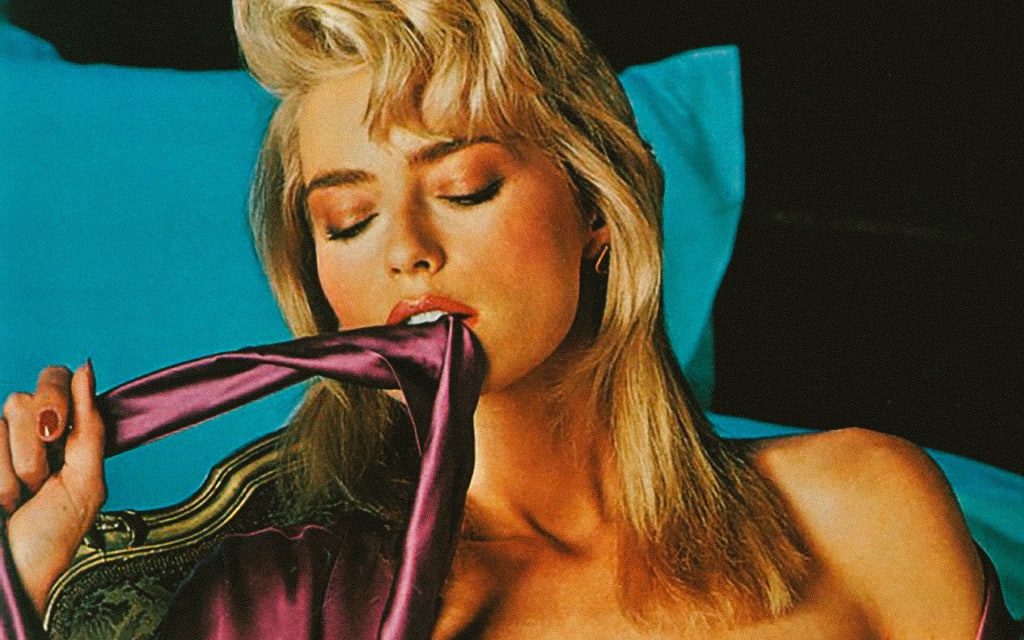 It seems that blondes just might have more fun. Not only is Cheryl Rixon a smoking blonde bombshell, she's also good with her hands. In fact, she's so good with her hands that she created her own line of jewelry called the Royal Order. Drawing inspiration from her time as the lead singer of a rock band, the Royal Order is a line of necklaces, rings, bracelets, pendants, belts, and much more that all have that rocker chic style. But before all this, she was plastered on the walls of young men's rooms across the nation as a Penthouse Pet. In 1977, the Aussie beauty was named Penthouse Pet of the Month and then Pet of the Year in 1979. She also picked up acting and was featured in erotic movies such as Dark Secrets and I Like to Play Games. While she has continued to pose for Penthouse over the years, she moved on to bigger and better things such as her career as a rock star and this new jewelry line. However, she was one of the few people to truly know Bob Guccione, the founder of Penthouse. Along with Hugh Heffner, Larry Flynt, and Al Goldstein, Guccione is known as one of the 'masters of smut' because of his magazine. In this exclusive interview with Cheryl Rixon, she reveals what it was like living in the Penthouse Mansion and her relationship with Bob Guccione.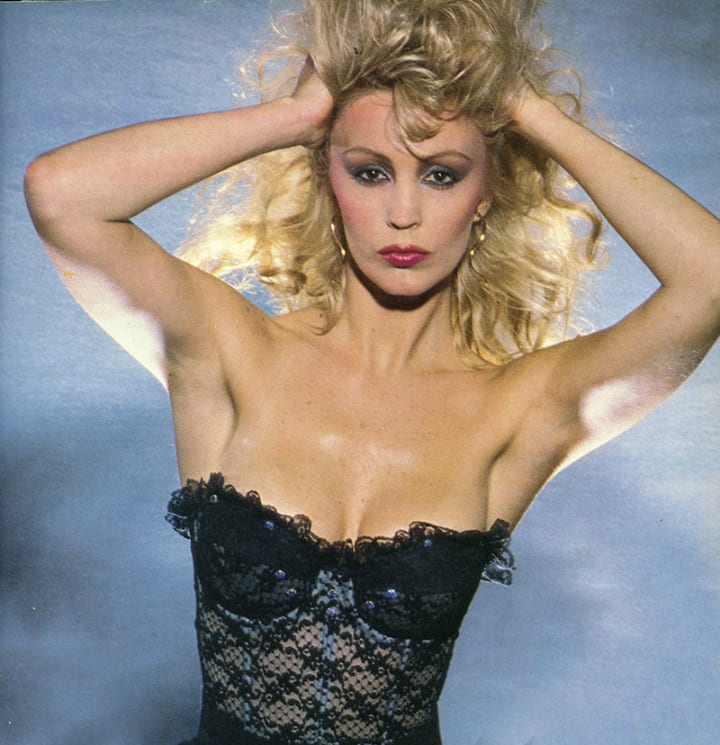 What was your time living in the Penthouse Mansion like?
I always kept my own apartment which was very close to each of Bob's houses. He and Kathy were still living in the old Judy Garland house on East 63rd when I arrived in New York, then after they moved into East 67 Street, I stayed there for longer periods of time, mostly for convenience when I was traveling a lot and had so many friends taking up all the space in my apartment. I was between relationships and it was a quiet sanctuary for me. I wasn't used to such a quiet home. The acoustics were such that I could hear my own footsteps and was very aware that every move was watched and had been warned that the phone calls were recorded. The only phone not recorded was Bob's personal line on his desk in the big office on the ground floor so I used to sneak down there in the early hours to make calls to Australia and London. I'd begun dating Queen drummer Roger Taylor and didn't want those calls being recorded.
Bob's world was controlled and managed and although that made it unfamiliar and somewhat uncomfortable for others, I really settled in and made myself at home fairly well. I learned to phone downstairs to have food sent up to my room and place phone calls like through an old fashioned telephone exchange. After once holding a band meeting in my room and ordering drinks sent up for my guests, I learned that it wasn't a hotel and not to push it too far. Male guests were not welcomed even if they were your band members. Dry cleaning was collected and delivered and charges for all these services were deducted from my meager salary retainer of $176.00 per week, for which I was to be available for a minimum of 4 days of photographic and personal appearance work. That would have been an easy week actually because I always put in much more time than that, but I loved it and enjoyed all the adventures and especially the photo shoots.
At the time I didn't realize how few bedrooms the double brownstone actually held and that the 3 or 4 regular girls living there shared a room and spent most nights in Bob and Kathy's suite.
Dinners were fun when many of the girls were invited to entertain guests and advertising execs. Everyone really dressed up and Bob would usually take over the kitchen from the full time chef and cook on these occasions so it would take hours for his special family recipes to develop. Pasta sauces from scratch could have us starving up until midnight and I usually had an early photo shoot the follow morning. The guests were fascinating and varied. I learned so much about the power of ambitious women from watching the centerfolds interact with advertisers, film producers, celebrities and astronauts.
The East 67th house was largely decorated with antiquities Bob had acquired in Italy during the filming of Caligula and managed to bring out of the country as film set props. There was great excitement that the new house had a pretty indoor pool that was rendered unusable because of the silver and lead content of the old mosaic tiles that lined it. On occasion some girls would be ordered into the pool for a press shoot and then immediately raced upstairs to shower. We never determined the severity of the reactions but nobody took chances on using that pool recreationally. The pool wasn't heated either and being indoors the water was always uncomfortably cold so we all tried to avoid being around for those shoots.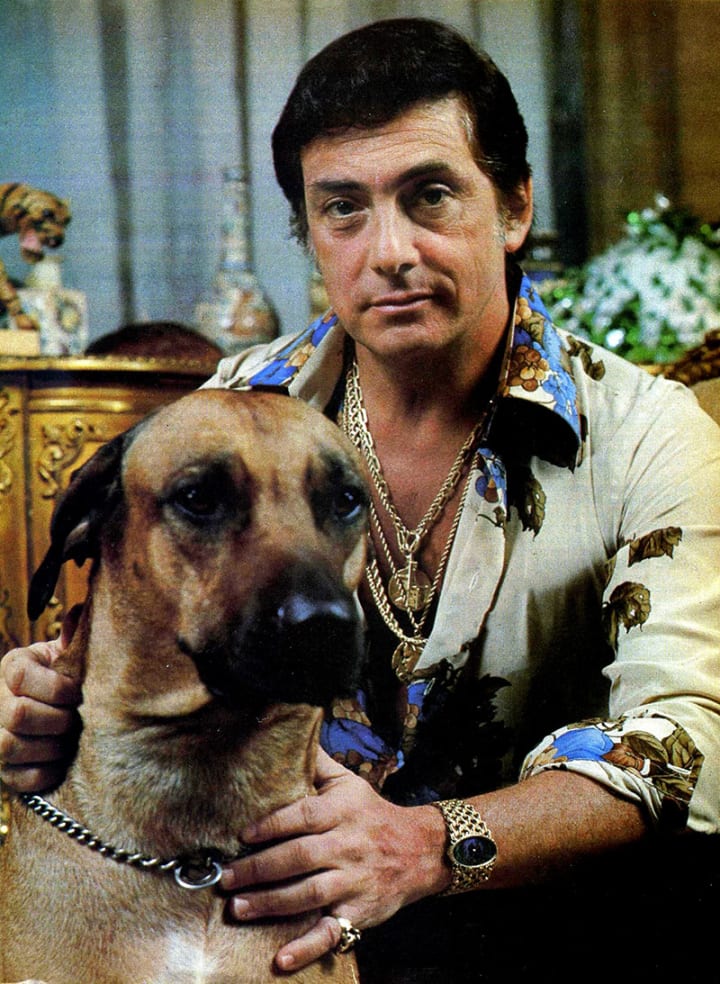 The silence in that house was only punctured by the rattling chains on the collars of Bob's Rhodesian Ridgeback pack lead by the impressive Grundy, his master's favorite alpha, followed by Bob's infamous low growl of a voice. The dogs moved alongside their master mostly everywhere he went throughout the mansion and took some getting used to. Any sudden moves elicited instant response by way of growls and threatening body language. That was more challenging for me to adjust to, as I'm naturally energetic and an enthusiastic talker.
After late dinners entertaining guests it was expected that Lori Wagner play the piano so Grundy could sing. Seriously, the entire gathering would watch admiringly as the big old dog howled away and then girls and guests would offer compliments afterwards. He was afforded even better rewards on particularly raucous occasions when much was imbibed and the drinking went way too far. But those stories will be in the book. It's too decadent to delve into for an interview.
So to answer your question, life at the mansion was an eye opener for me. I learned a lot very quickly and found it most entertaining.
What was your experience like with the other Pets?
I found the Penthouse centerfolds unexpectedly difficult to make real friendships with. They were very focused on the Pet of the Year competition and insecure about becoming or staying one of Bob's favorites. I got along better with the women who had the responsibilities of chaperoning us on tours and appearances and the staff photographer Pat Hill. I did sustain a few friendships with the girls that traveled together regularly and got to know something of their private lives, history and aspirations. Because everything for me didn't hinge on my time at Penthouse I must've encouraged some of the girls to loosen up and enjoy the opportunities we had and see some assignments as beyond our control. We had a lot of laughs making the best of long hours and absurd situations. I always took photographs on our travels and they still give me a chuckle.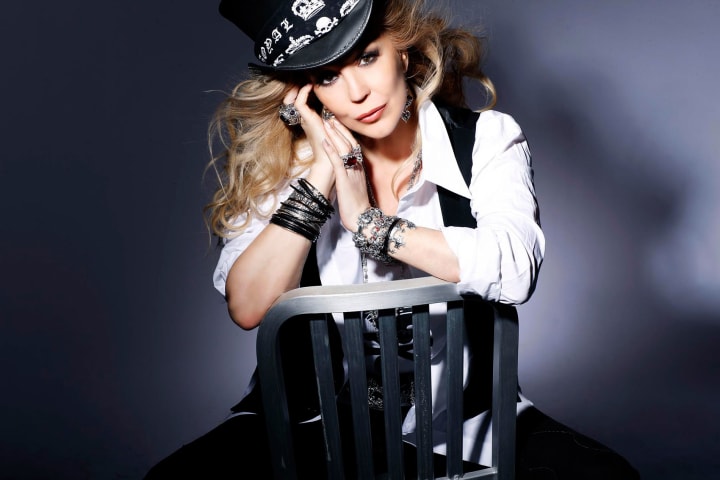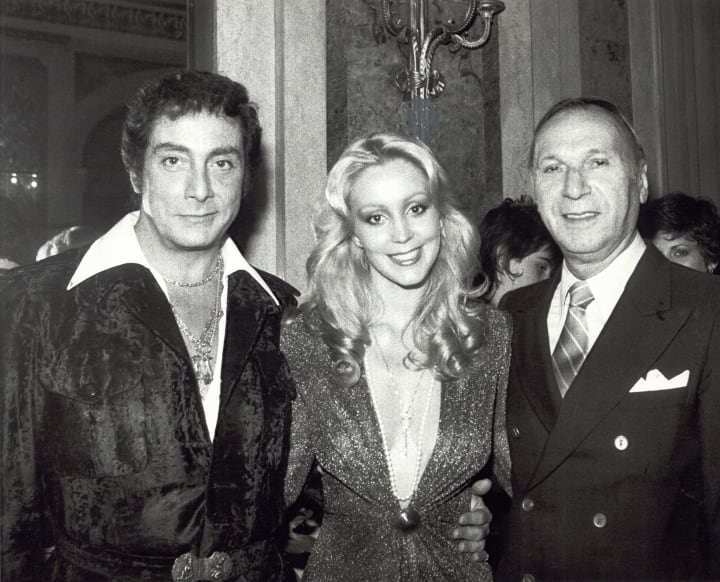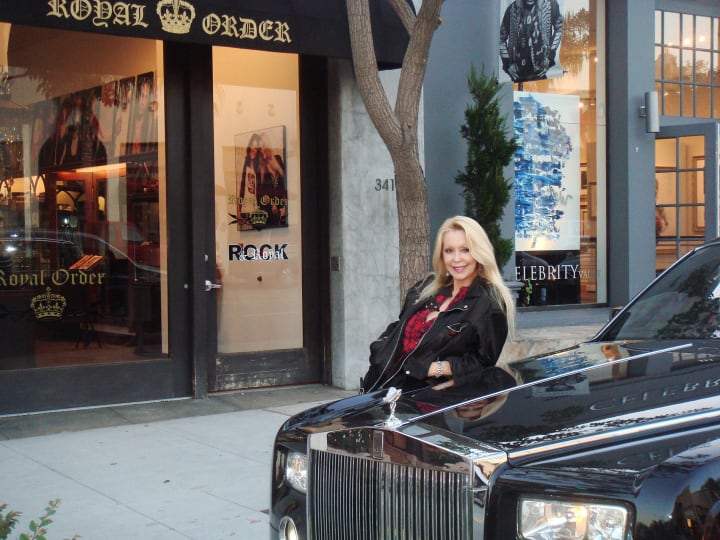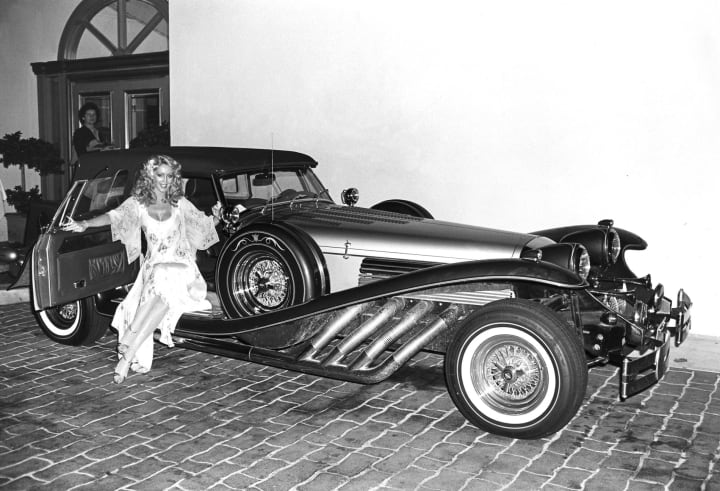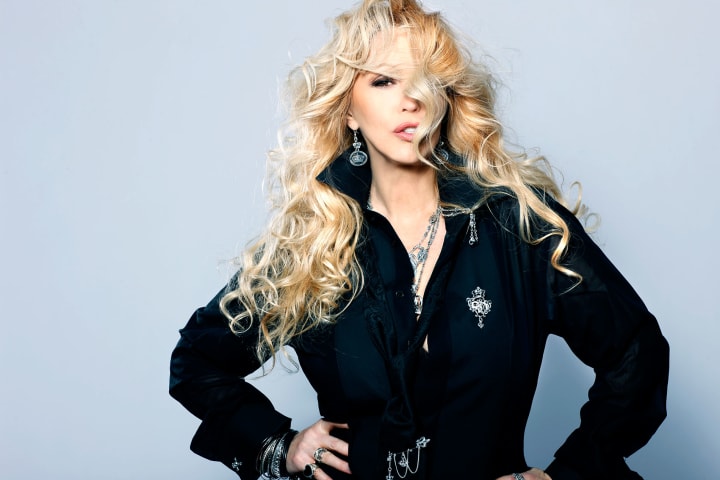 How did you react to being chosen Penthouse Pet of the Year for 1979?
I was of course thrilled to win the Pet of the Year title and also too exhausted to be able to savor the moment as it happened at 7:15 in the morning after a grueling all-nighter to complete the taping of the television extravaganza in Las Vegas.
What is your most memorable shoot you did for Penthouse?
I have so many great memories of favorite Penthouse shoots but shooting with Bob in London for my Pet of the Year feature had so many unexpected surprises it stands out as being unique and very special. It also resulted in a massive lawsuit with Eastman Kodak who randomly decided to censor our shoot and refused to release several hundred slides they deemed pornographic, until required to do so by the courts. So much for me being a goody two shoes. I made Newsweek with that Penthouse shoot.
You were featured on a few Penthouse covers. Do you have a favorite?
I think the Pet of the Year November 1979 cover is the most significant but I have a fondness for Stan Malinowski's cover because it was the first that started the ball rolling for me at Penthouse. Pat Hill's black lingerie shot that has me squatting on the October 77 cover was so different for Penthouse it always gives me a smile. The lingerie feature inside is particularly sweet too.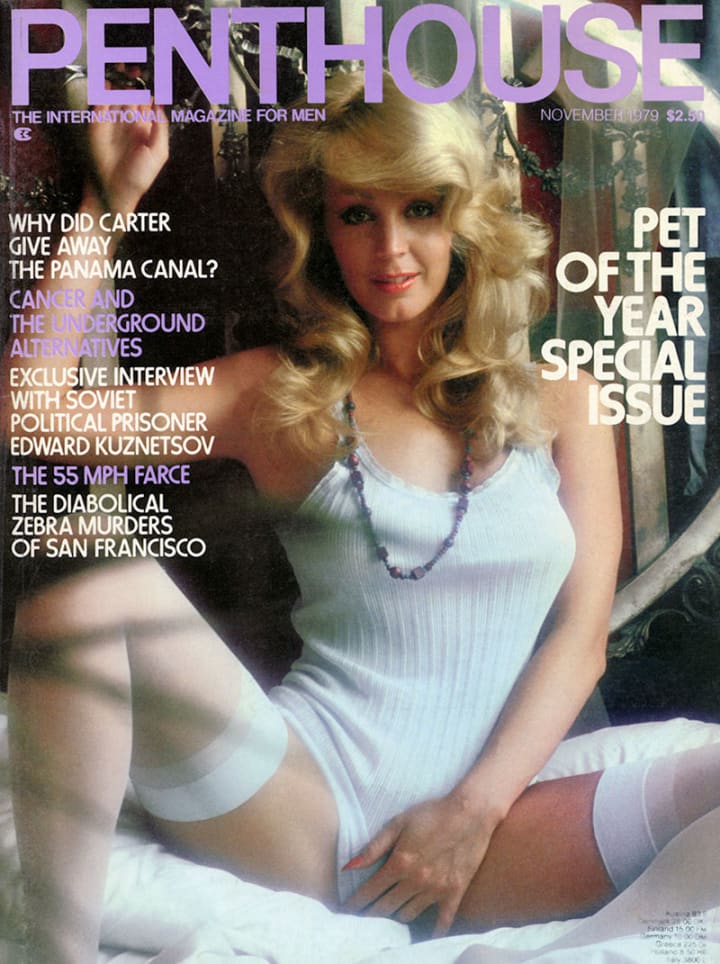 What is the one thing most people might not know about Bob Guccione?
Bob loved comedy and was pretty funny himself, finding amusement in the irony of human nature and even business negotiations. He was proud of how his persona intimidated others and loved the power it gave him to play with them. He was very entertaining on rare television interviews as he never really answered questions but cleverly segued to topics he preferred to talk about, diverting topics like a politician. That charm could turn at any moment though as many could attest to, having experienced his quick temper. Perhaps that edge was softened by his fondness for marijuana.
About the Creator
A group of inappropriate, unconventional & disruptive professionals. Some are women, some are men, some are straight, some are gay. All are Filthy.
Reader insights
Be the first to share your insights about this piece.
Add your insights