How to Give the Best Blow Job
Get a-head with tips for giving the best blow jobs.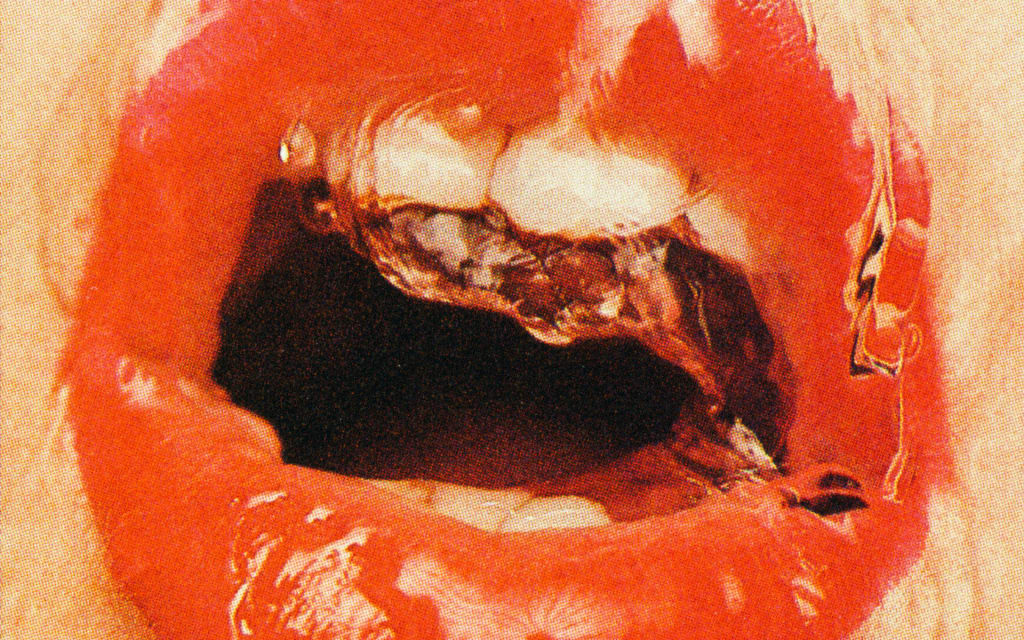 Giving the best blow jobs requires practice. Yet, I have been shocked to find out that many of my female friends refuse to indulge in oral sex. Therefore, I'd like to take this opportunity to tell our female readers that there is nothing more satisfying than knowing you have just given your man an astounding orgasm with your mouth. My boyfriend tells me that one of the best things about receiving oral sex is that he can just lie back, relax, and enjoy himself. He doesn't have to do any work, and he doesn't have to worry about whether he is pleasing me, or if he's going too fast or too slow. Fellatio is pure pleasure for the man, and when performed adequately, it can be more arousing than any aphrodisiac. My boyfriend tells me he decided to ask me to marry him when he realized he would never get a better blowjob than mine! Of course, what he doesn't realize is that fellatio can sometimes be used as a reward and other times as a bargaining tool. What's alarming is how many women say, "You want me to put what in my mouth?" Of course, women who read this probably don't have that kind of problem, but in case there are any wives or girlfriends out there who need a little coaching, I have some hints that I hope will be helpful. Be warned. I don't use any sexual innuendos. This how-to guide is straight to the point!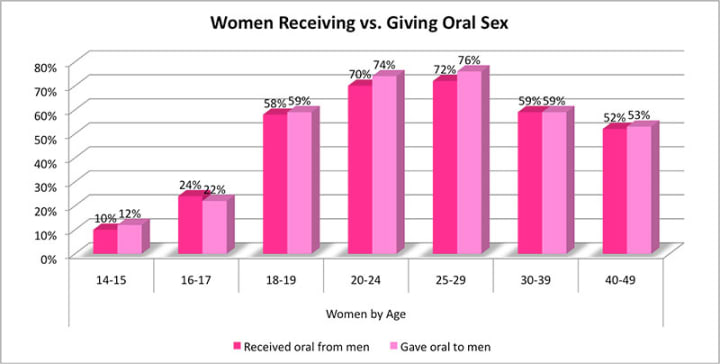 In the final analysis men and women peak giving oral to each other at around 30 years old. With almost 75% of all women getting or receiving oral, 30 seems to be a busy year for today's woman. From there the number never really dips below 50% until a woman's late 40s. After 49 apparently pollsters were no longer interested in oral sex statistics. Odd given the rising popularity of Pornhub's "Mature" category, though it is still sub niche.
Moisturize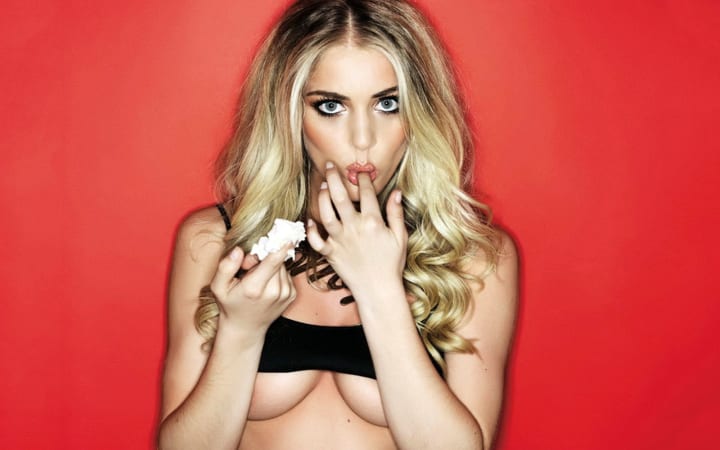 First, you should keep your hands and lips soft at all times. I put on lip balm or Vaseline every night before bed to keep my lips smooth. Plus, I moisturize my hands twice a day because your hands can be as nearly as important as your mouth. Therefore, keep your nails filed so there are no rough edges and remove any large rings that might interfere with the smoothness of your caress before you attempt to give him what I call "the perfect O."
Lips Only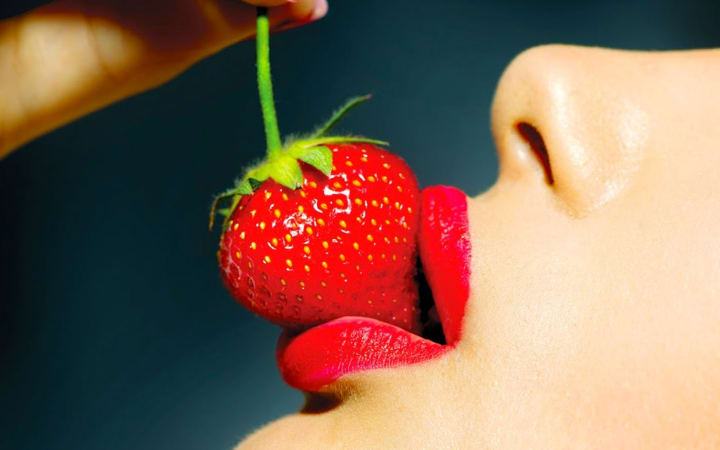 Don't use your teeth. When women put on lipstick, they usually rub their lips together to spread it around. Well, pretend that you've just put on lipstick and press your lips together so that they are essentially wrapped around your teeth. Practice this repeatedly, since it's the feel of the teeth that will make him go limp on you. The last thing you want to do is hurt him!
Practice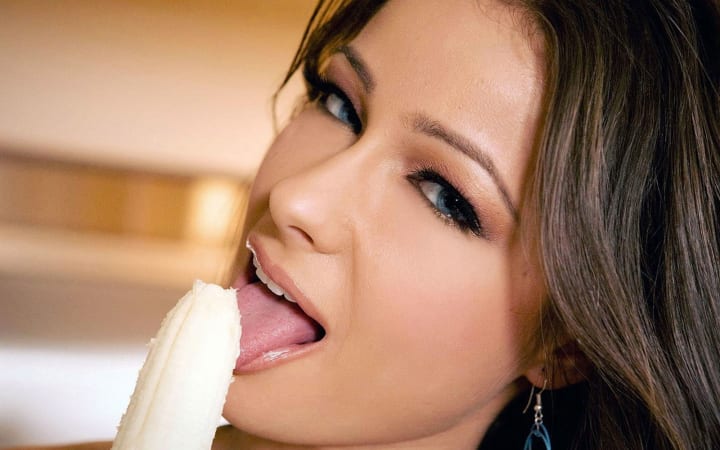 Practice relaxing the jaw. Depending on his diameter, you may need to open wider than usual. Try with a popsicle. Leave your mouth open for a few minutes, to get used to the feeling, then relax. Repeat as many times as you're able until you feel comfortable trying it on an actual member.
Be Comfortable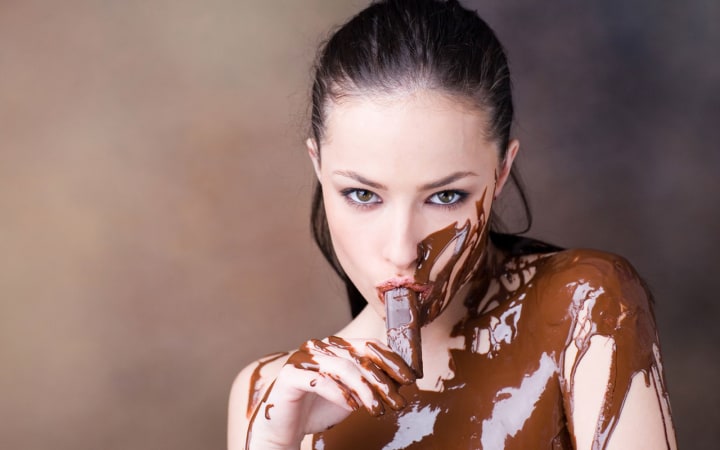 Go to it! Having practiced these things, you're now ready to start. One of the most important keys to success is to be comfortable. If you're in a position where your neck is twisted or your back hurts, you're going to be impatient and your movements will be rushed. Put on your sex playlist. Dim the lights. Have a glass of water close by if you have trouble with a dry throat.
Control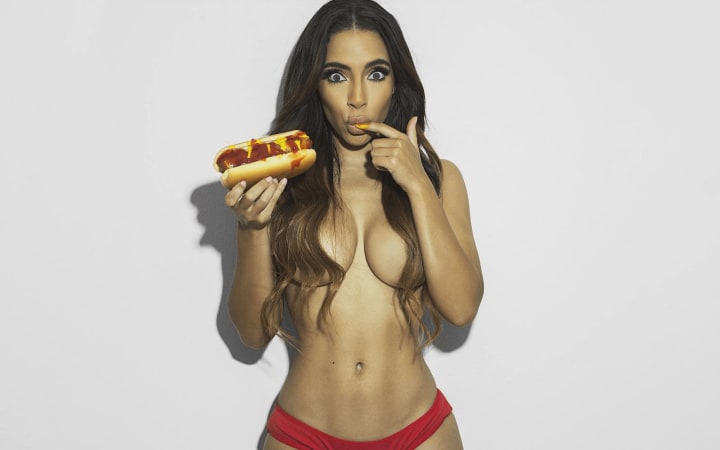 Hold the base of the penis in your hand. This gives you some control over his movements and prevents him from thrusting upward suddenly. There is nothing less sexy than gagging in the middle of your performance.
Lubricate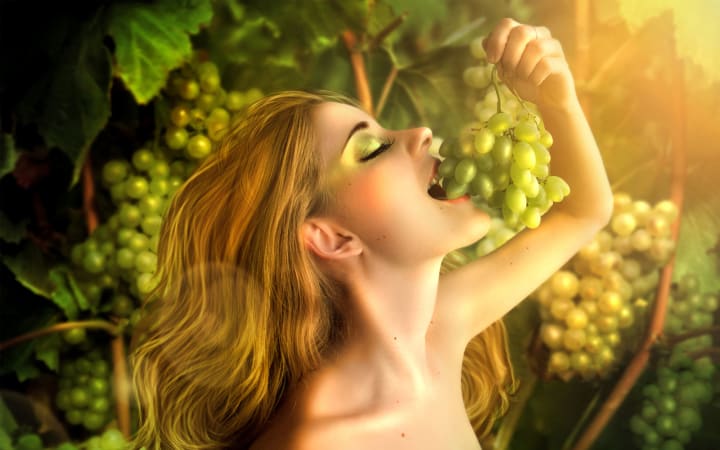 Lubricate him well with saliva before you really begin. It's important to remember to go slowly at first. Going too fast, too soon, will only frustrate him. If it helps to think of something else at this point, do so. But if you think about how much he's enjoying this, chances are you'll start to become aroused too. Listen to every sound he makes. If you hear a moan or a groan when you touch a certain place, return to that place often. However, if you stay on it constantly it will lose its sensitivity. So just remember to go back to it frequently and listen to see if the moans become more intense.
Be Hands On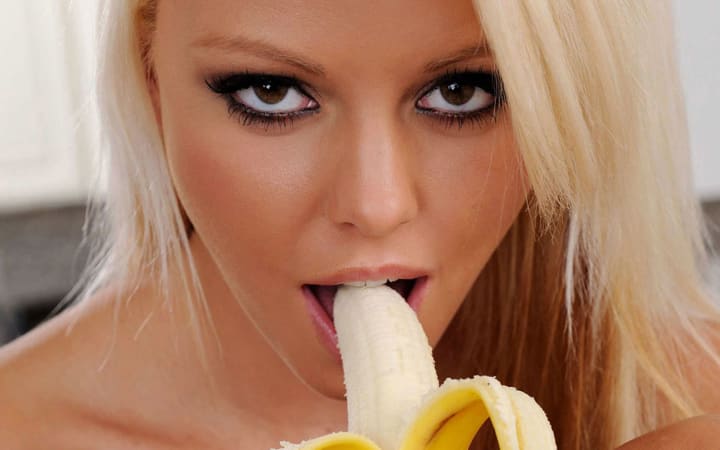 Your hand should play a very active part in all this. I like to fondle the groin area, the balls and the soft place just below them; but always remember that the penis itself is where the orgasm is going to originate. Usually the underside of the head is the most sensitive spot of all. As long as the shaft is wet, you can slide your hand up and down on it and suck him at the same time. If you try stroking with your hand in the opposite direction to that in which your mouth is moving, you can sometimes create a very intense feeling.
Create Sensations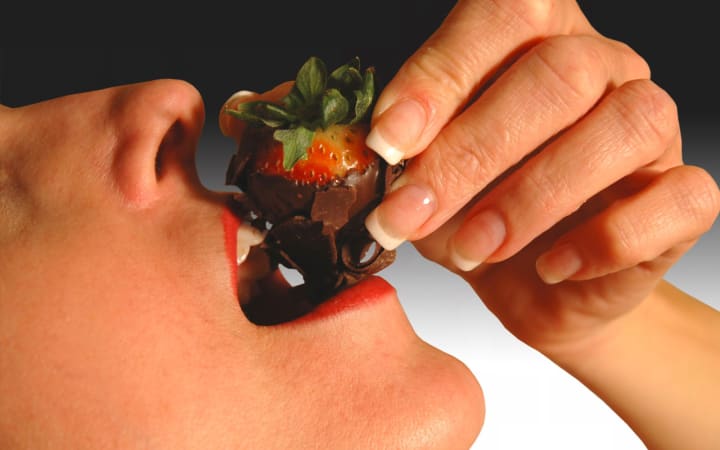 If you make sure your teeth are covered, you can put your lips right at the very tip of the penis and push him into your mouth, resisting with the lips for a moment, then letting it slide slowly in. My boyfriend says that when I do this, it feels as though he is entering my vagina.
Bring Him To Climax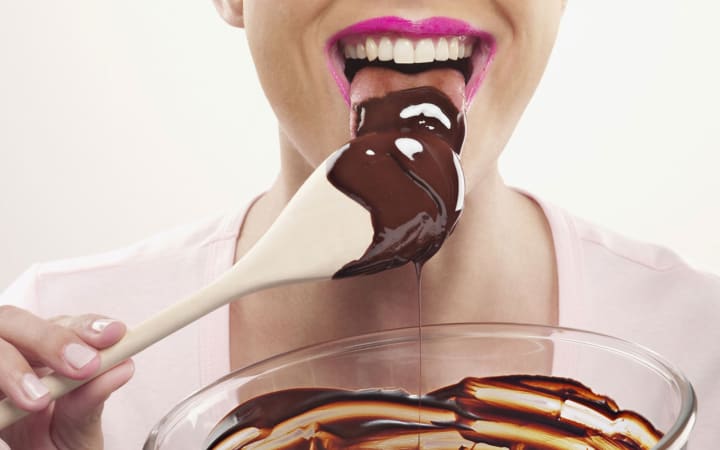 You may find it effective, especially when he is getting close to orgasm, to hold the base of the shaft in your hand, and as your mouth moves upward, give that hand a little twist; then twist it back the other way as your mouth comes down. This may not work for everyone, but my boyfriend goes crazy when I start it.
Spit Or Swallow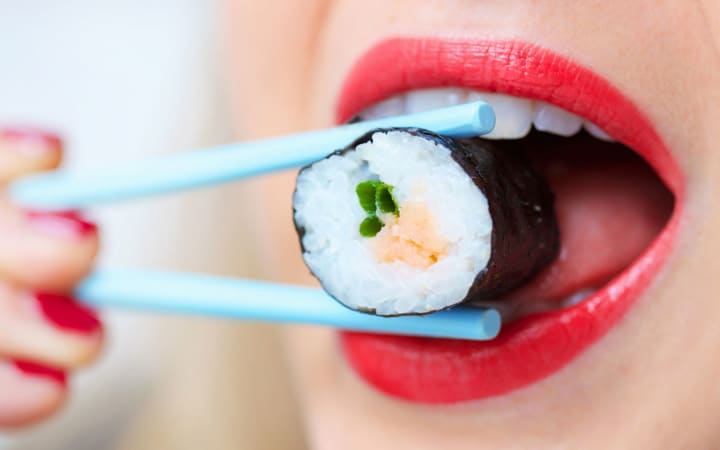 When it comes to giving head, many women are faced with the problem of what to do once the man ejaculates. Do they spit it into a tissue? Or do they just swallow it before reaching for their water bottle on the nightstand? Either way, they are left with that taste in their mouth and the desire to brush their teeth. All men taste different and each one's taste changes frequently. Semen can taste bitter, mild, or sweet. When it comes to spitting or swallowing, it's a personal preference for each woman.
About the Creator
A group of inappropriate, unconventional & disruptive professionals. Some are women, some are men, some are straight, some are gay. All are Filthy.
Reader insights
Be the first to share your insights about this piece.
Add your insights