10 Bondage Sex Toys You Can Try Out
Looking to get a little more tied up in the bedroom? These bondage sex toys will give you what you crave.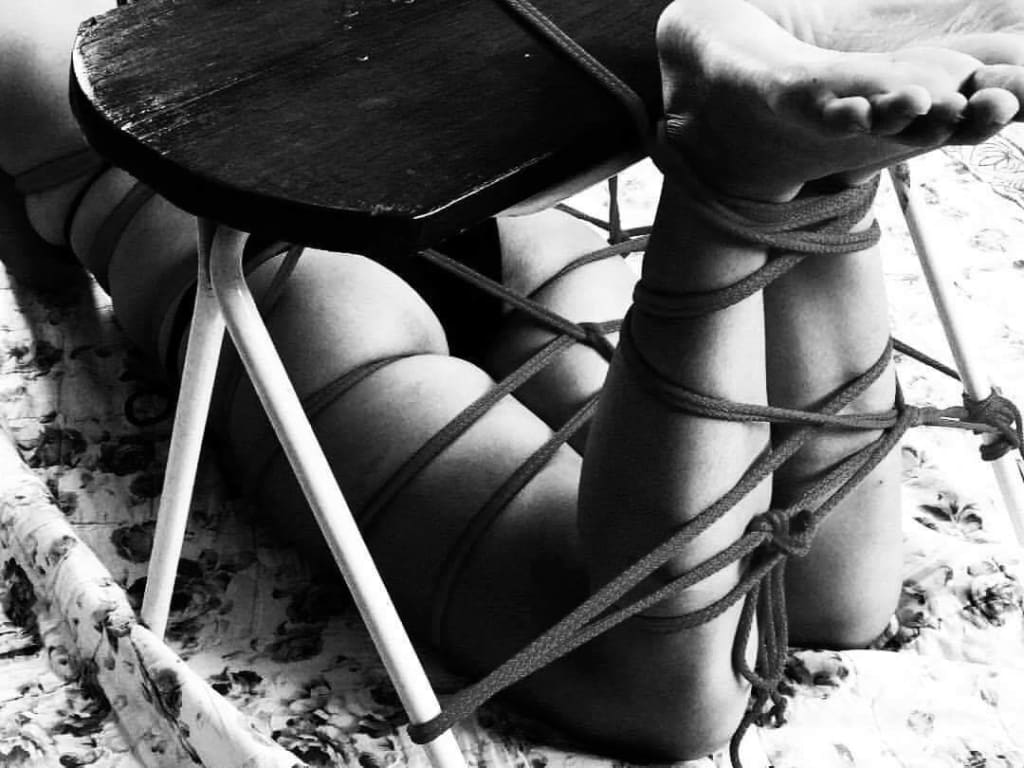 Ladies, non-binaries, and gentlemen, we live in a golden age of sex. At no point in history has sex positivity and experimentation been more common. BDSM, in particular, has become far more commonplace than ever before.
A recent survey showed that 36 percent of adults use BDSM sex toys in the bedroom on a regular basis—and that number is actually expected to increase. As people become increasingly open to experimenting with kink, more people will want to explore that side of themselves.
Have you finished reading up on safe BDSM practices and important BDSM terms? Awesome. It's time to go shopping! If you're new to BDSM and are looking to get roped into it (pun intended!), these bondage sex toys will be a good place to start out.
Hackneyed as the "fuzzy handcuffs" trope might be, there's a good reason why every decent bondage kit seems to have handcuffs in them. Handcuffs are the easiest and safest restraint to work with, making them perfect for beginners and a sex toy every couple should own.
These soft handcuffs are comfortable, won't leave bruises, and are easy to take off. Don't worry—they will offer a nice amount of restraint, and do very well for standard BDSM play.
Another good way to kick off your foray into bondage toys is to get a bunch of under-the-bed restraints. These restraints will pin your lover down on a mattress, leaving them open to all the teasing and pleasing you want to do to them.
These cuffs are velcro, which means that you don't have to worry about unlocking your lover once playtime is over. Once you finish up, the restraints can be tucked away, hidden from plain sight.
Bondage Boutique makes some seriously epic bondage sex toys for beginners thanks to their velcro-based restraint systems. If you love the idea of putting your play partner into a certain position they can't escape from, you'll love getting a hogtie restraint.
Hogties bind your hands and feet together, leaving you in a nice, submissive pose. This restraint system, like the others on this list, is easy to use, safe, and comfortable.
Not feeling the velcro, but still feeling the idea of being restrained? Then if you've done your reading, you might be aware that you can't use regular rope for your sex play. Bondage rope is a little different than other ropes because it's specifically designed to be used in the bedroom.
Fifty Shades Freed made some delightfully silky rope that is triple-weaved for extra support. This means it'll be comfortable, support-ready, and also capable of holding its own when it needs to. With 10 meters of rope, there's bound to be enough for many different holds, including Japanese shibari play!
I couldn't really talk about BDSM sex toys without bringing in the OG bondage toys everyone recognizes. I'm talking, of course, about bondage collars and bondage cuffs.
When it comes to legitimate bondage accessories like this, I'm a huge fan of sticking to leather with regular metal buckles. They are versatile, remain comfortable throughout play, and are also strong enough for particularly taxing sessions.
Pawstar makes a very high quality collar that's adjustable, customizable, and aesthetically pleasing. Fans of leather fetishism and newbies who like to experiment will definitely enjoy wearing this gear.
BDSM takes a lot of different faces, including puppy play and humiliation play. What could be more humiliatingly sexy than walking a partner around on a leash?
A good toy to have if you like this type of play would be a simple handle chain leash. DOMINIX makes a sturdy one that will last for years and withstand all the craziness your bedroom play has to offer.
Ankle cuffs are not as widely known as handcuffs are, but don't be fooled. They are just as useful as their universal counterparts, and work wonders when you are just getting into BDSM.
These can be used while standing, while laying down, or as part of a much more complex bondage routine. These deluxe leather cuffs will definitely add a nice, little twist to your regular routine.
There are a number of different types of bondage, and spreader bars are a slightly more advanced member of the bondage sex toys club. As their name suggests, they are meant to spread apart a person's arms and legs, and are often used to help force people to stay in certain poses while you tease and please them.
Finding good spreader bars can be difficult, but it's not impossible. Fetish Fantasy sells a pair that work well for just about every play you could pursue.
There are plenty of other standard items that you'll find to be part of typical bondage scenes, including blindfolds, silk restraints, ticklers, and floggers. It can be a hassle to get all those bondage sex toys one by one, but luckily for you, the folks at Lovehoney already figured that out.
To help beginners in the scene, they created a seven piece bondage kit that gives you all the basics you need to have a fun time. The feel of the silky material will make you think you're doing it with Christian Grey.
Cuffs aren't always the coolest thing on the market and tying rope in a way that's BDSM-approved takes a while, which is why many master Doms avoid suggesting rope as a beginner's sex toy. So, what else can you use to tie up a lover?
This is one of the better bondage sex toys out there when it comes to tying up your partner. Bondage tape is high quality "sticky" tape that will keep your lover in place without ripping hair off their bodies. It's fun to use, even if you are an expert.
sex toys
Socialite and dating guru Mackenzie Kennedy knows all about the inner workings of people and society as a whole. It's not only her lifestyle - it's her passion. She lives in Hoboken with her pet dogs, Cassie and Callie.
Receive stories by Mackenzie Z. Kennedy in

your feed