Sex Toys Every Couple Should Own
These toys run the gamut from being simple upgrades on regular sex to going as far as allowing couples to have long distance sex by remotely controlling each other's toys over distances short and long.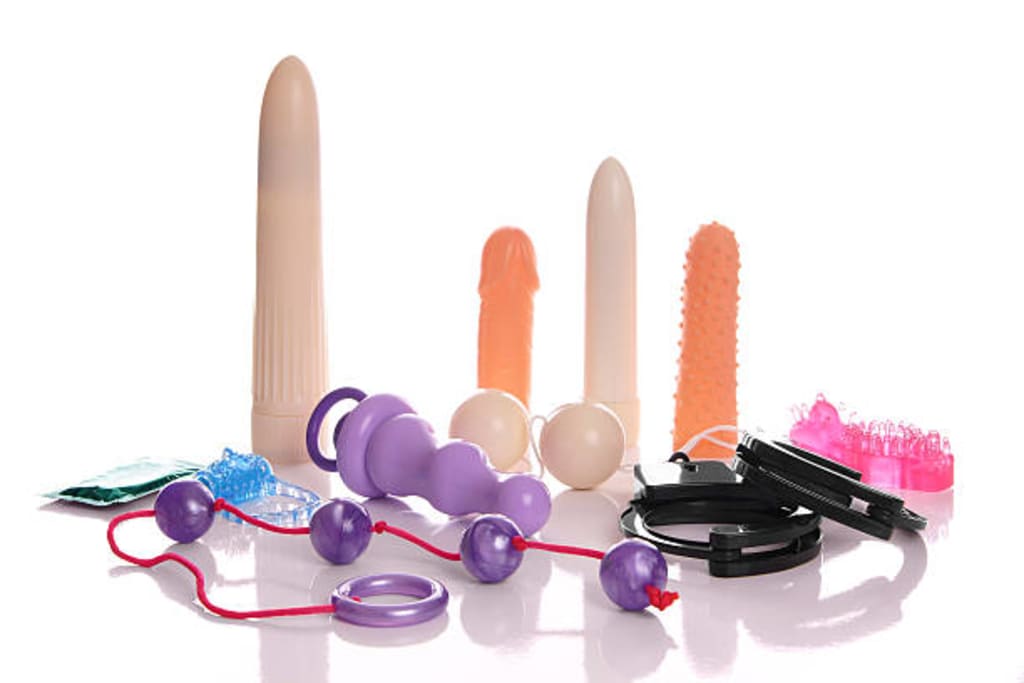 There's this popular misconception going around that sex toys are a solo-only type of toy. The reality is far from that, as just about any couple can improve their time spent together in the bedroom by bringing in a ringer or two.
These toys run the gamut from being simple upgrades on regular sex to going as far as allowing couples to have long distance sex by remotely controlling each other's toys over distances short and long. No matter how skilled either person involved is at sexual activity, there are some kinds of motions only a toy can provide. On top of it all, a toy doesn't get tired, just keep it nice and charged and you're good to go. Enough about the how's and why's though, let's get into which toys can really spice things up in the bedroom:
We-Vibe Sync
The We-Vibe Sync is what is affectionately referred to as a couple's vibrator. Essentially, it can be worn during sex to increase the pleasure felt by both the man as well a the woman. Most women have difficulty reaching orgasm through penetrative sex alone, so adding a toy like the Sync brings some sensation to the sometimes neglected clitoris. With strong vibrations that transfer beautifully to both partners, the Sync is worth taking a look at. Even better, you can change the settings on the fly with the bundled in remote so there's no need to fumble around while you're going at it.
Lovense Max
We're past the point where the average cookie cutter Fleshlight can turn heads. While any normal male masturbator can make hand jobs much more worthwhile for couples, Lovense went all out when they created the Max. The general idea seems like one you might be familiar with: Standard "pocket pussy" design with a textured sleeve meant to bring immense pleasure when the penis is placed inside. What the Max does to kick things up a few notches is by adding not only vibrations from a powerful motor but motorized air pumps that allow for realistic contractions to be felt from inside the device.
What makes it great for couples? It's a teledildonic device, that's what. Teledildonics is the science of sex toys that can be used remotely, and the Lovense Max shows off the potential of this science quite well. Either the user or their partner can remotely control the Max from their smartphone which means that sexual gratification isn't location dependent anymore. On top of it all, it can be synced with a female counterpart known as the Nora so that intensity of stimulation is shared between the devices, making for one the first options for true long distance sex. This Lovense Max review sums up things quite nicely.
Lelo Tor 2
The cock ring has been a mainstay of the sex toy industry for some time now, but they have largely been novelty items that get used once or twice before finding their forever home lost in a dresser drawer somewhere. In the modern age, Lelo has elevated the cock ring to an art form with the Tor 2. It is the apex predator of cock rings, with a body safe silicone construction that's both stretchy enough to accommodate nearly any penis size but still wide enough to not constrict blood flow to an uncomfortable level. Serious battery life and serious vibrations are the name of the game here. What most people fail to realize about cock rings is that they do more than just add extra sensation to both partners through vibration, there's actually a lot more at play here.
See, when a cock ring is used it applies pressure to the base of the shaft which has the effect of slightly muting the pleasure felt by the male. This leads to increased sexual stamina and more time spent enjoying some intimate play.
Why let the physical limitations of your bodies stop you from sharing some of the most powerful orgasms known to humankind? These sex toys will help fill in some of the gaps our anatomy can't fill, as evolution has prioritized raw reproduction over being able to satisfy your partner. If orgasm was necessary for conception, you bet your keister we'd have a lot more going on down there. Luckily, we've advanced enough as species to let technology do a lot of the heavy lifting for us, and these toys are a great example. Enjoy yourselves!