WTF Are These Foods?
Beginner's Guide To Discovering New Foods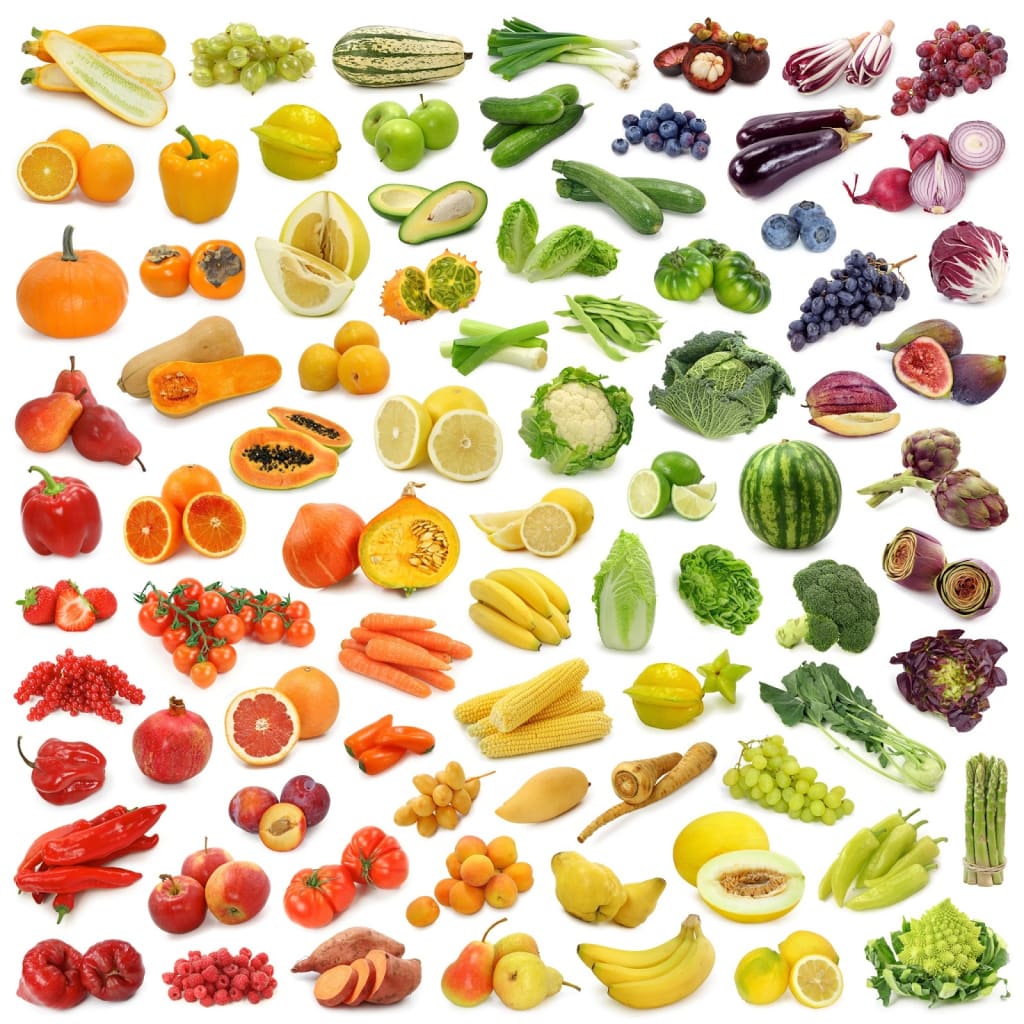 Photo credit: Doctor's Alert
I've become a "foodie" that's interested in exploring new foods. I'm not a "foodie" that's interested in the taste - I'm a "foodie" that likes new foods explain to me by their texture. If I know what my taste buds are to expect texture wise, I have creative ways to seduce the food's flavor.
Every food that I discover, I like getting to know its back story. The more I discover about new foods, the better the chances are I'll eat the new food more often.
In my years of cooking and baking, I've discovered many foods. Vegetables, such as brussel sprouts and sweet potatoes, are my favorite because their history's interesting.
Check out the list below of tasty foods to try and savor!
1. Bok Choy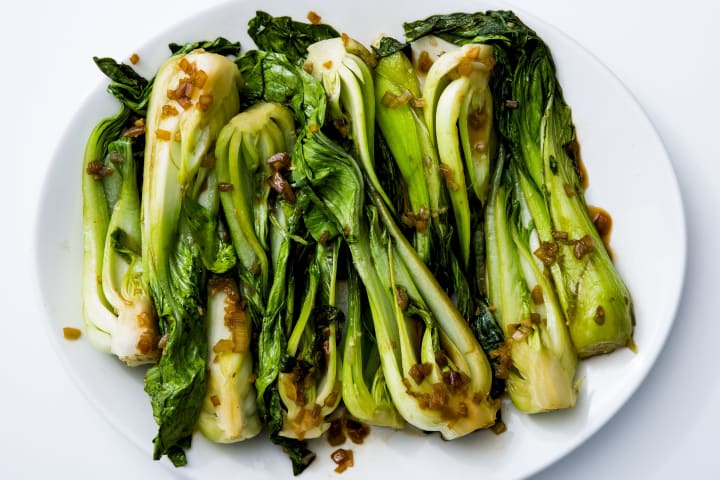 I've discovered bok choy to be texture related to cabbage! I love cabbage fried or boiled, so bok choy's right up my food alley.
Bok choy, also known as pak choi or pok choi, is a Chinese cabbage. This cluster of popular muster greens are grown in southern China and southeast Asia. The tasty vegetable looks like romaine lettuce atop and celery stalk along the bottom.
Bok choy is rich in vitamins A, C, K and folate as well as minerals such as calcium, phosphorus and potassium. Not to mention, bok choy is low in calories, sugar and fat.
Vitamins C and beta-carotene found in bok choy has antioxidant properties that aid in cell damage and helps with skin elasticity and collagen. Folate and selenium found in bok choy aid in heart health and prevents cancer cells, decreases tumor growth and prevents inflammation.
Minerals, such as iron, phosphorus, calcium and magnesium found in bok choy strengthen bones. Potassium, calcium and magnesium helps lower blood pressure.
I like to use Stella Bistro Foods Rustic Italian Sultry Spice and Stella Bistro Foods Universalt for a simple, yet southern taste.
For the spicy desired, sauteed bok choy with Stella Bistro Foods Game Day Sultry Spice and Stella Bistro Foods Noches Mexicanas Sultry Spice are a GREAT spice combination!
Citrus and herb bok choy pairs well with poached salmon topped with a simple herb butter. White wine accompanies well!
Choose bok choy that isn't wilted, broken or display discoloration and flimsy stalks.
2. Bean sprouts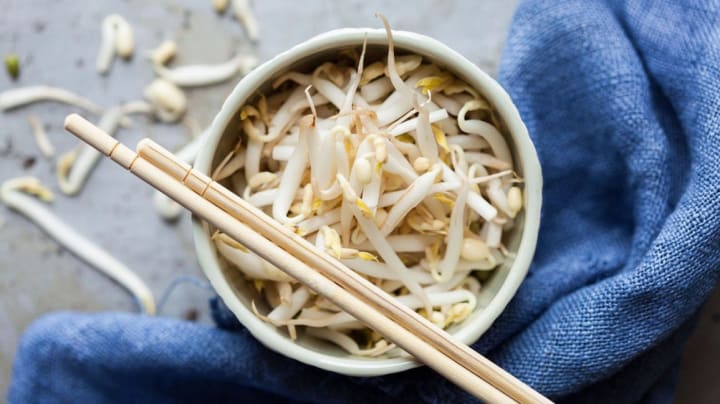 I discovered bean sprouts in my early days of liking sushi. If you like a smooth, yet crunchy texture, you should try bean sprouts.
Bean sprouts, also known as sprouting mung beans or alfalfa sprouts, are grown and eaten in east Asia.
Mung bean sprouts are the most common bean sprout.
According to Healthline, mung bean sprouts are low calorie and contain no sugar, cholesterol, sodium or fat. Mung bean sprouts are rich in protein, vitamin C, folate and iron.
The tasty versatile food has anticancer properties and improves blood sugar, menopausal symptoms and can lower risk of aliments, like anemia and birth defects.
Mung bean sprouts are versatile and easy to add to any dish! Add mung bean sprouts to rice and salad dishes with a few dashes of Stella Bistro Foods Universalt. Finish with a few tosses.
3. Callaloo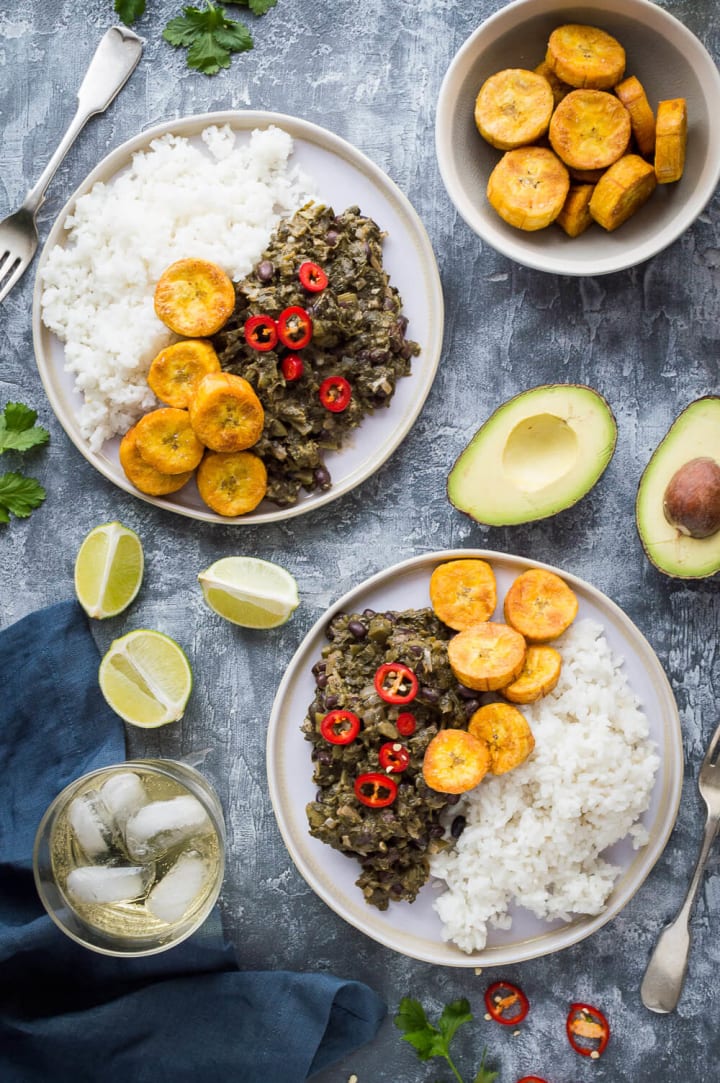 I'm not a fan of kale related, but I'm happy I'm tastefully acquainted with callaloo.
I discovered callaloo a few years ago. The international family I resided had genuine Jamaican culture in their veins. I use to wake up in the morning to the head of the household frying plantains and making dumplings while callaloo is simmering on the stove awaiting a salted fish.
This dark green leafy vegetable is also known as Jamaican spinach.
Callaloo is packed with iron, potassium, calcium, protein, Vitamin A and C. Vitamin A and C found in callaloo helps prevent hair loss and renew skin cells. I like adding callaloo to my diet because it's a change from the ordinary string beans, brussel sprouts and so on. It's a great alternative because callaloo contains no fat or cholesterol.
Callaloo reduces the risk of diabetes and heart disease. The vitamin K found in callaloo helps reduce bone fractures. The kale related vegetable can prevent cancer including, but not limited to lung, prostate, esophageal and pancreatic cancer.
As I began to learn how to make callaloo, I find that I like to sauteed and onion and simmer with garlic. I like to add a few dashes of Stella Bistro Foods Rustic Italian Sultry Spice and Stella Bistro Foods Universalt. Lastly, I add in Alaskan salmon. A squeeze lemon and hot sauce and viola!
This tasty dish is great with rice, pintos and oxtails. You can also try callaloo overcooked with mackerel.
4. Watercress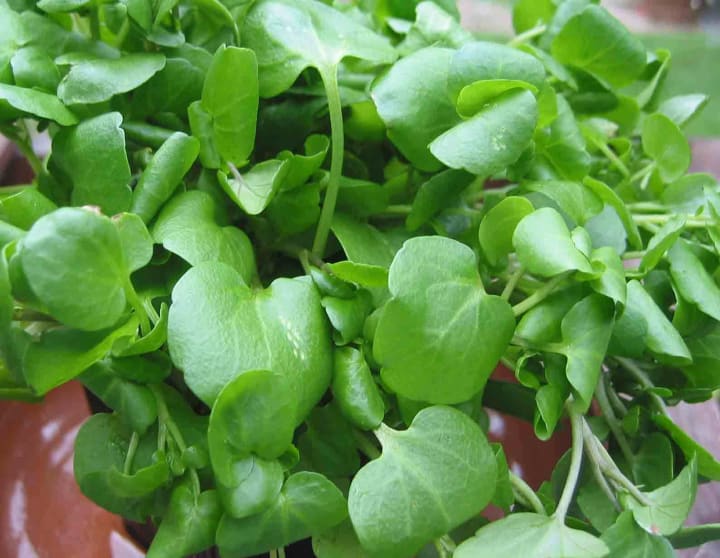 The aquatic sea plant grows in Europe, Asia and the Americas.
Watercress is also known as yellowcress. According to Food Facts, watercress is one of the oldest vegetables eaten by humans.
I like watercress because I like relative vegetables like arugula, mustard greens and cabbage.
This vegetable is packed with antioxidants like vitamins A, C, K and phytonutrients to prevent cell damage, strengthen bones, combats infection and low energy.
Watercress can help reduce ailments including, but not limited to coughing, baldness, flu, constipation and respiratory infections. The tasty vegetable can also treat arthritis, ear aches, and skin related issues.
Watercress is low calorie, free of cholesterol and sugar and contains no fat.
5. Pomegranate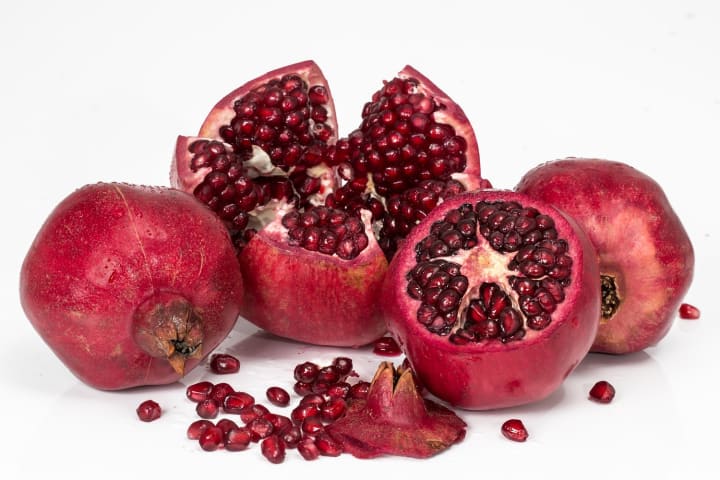 Pomegranate holds the "food throne" for most mentioned food theologically.
According to Times of India, pomegranate is the healthiest fruit on Earth. Pomegranate is also known as the "divine fruit".
This popular fruit is packed with three times the antioxidants, anti-viral, and anti-tumor properties. Pomegranate acts as a natural blood thinner which helps prevent blood clotting.
The tasty fruit prevents arthritis, reducing the damage of combative inflammation. Packing pomegranate in your lunch can help improve memory.
Studies show drinking pomegranate juice can improve verbal and visual memory.
Lower your stress level at work with adding pomegranate in your day as a snack.
Boost your immune system with drinking or eating the super food!
Whether you add it to your smoothie, your lunch or dinner, introduce something new to your close knit family and friends!