World of Foods
The appreciation of food and all of its many wonders that do our taste buds even better.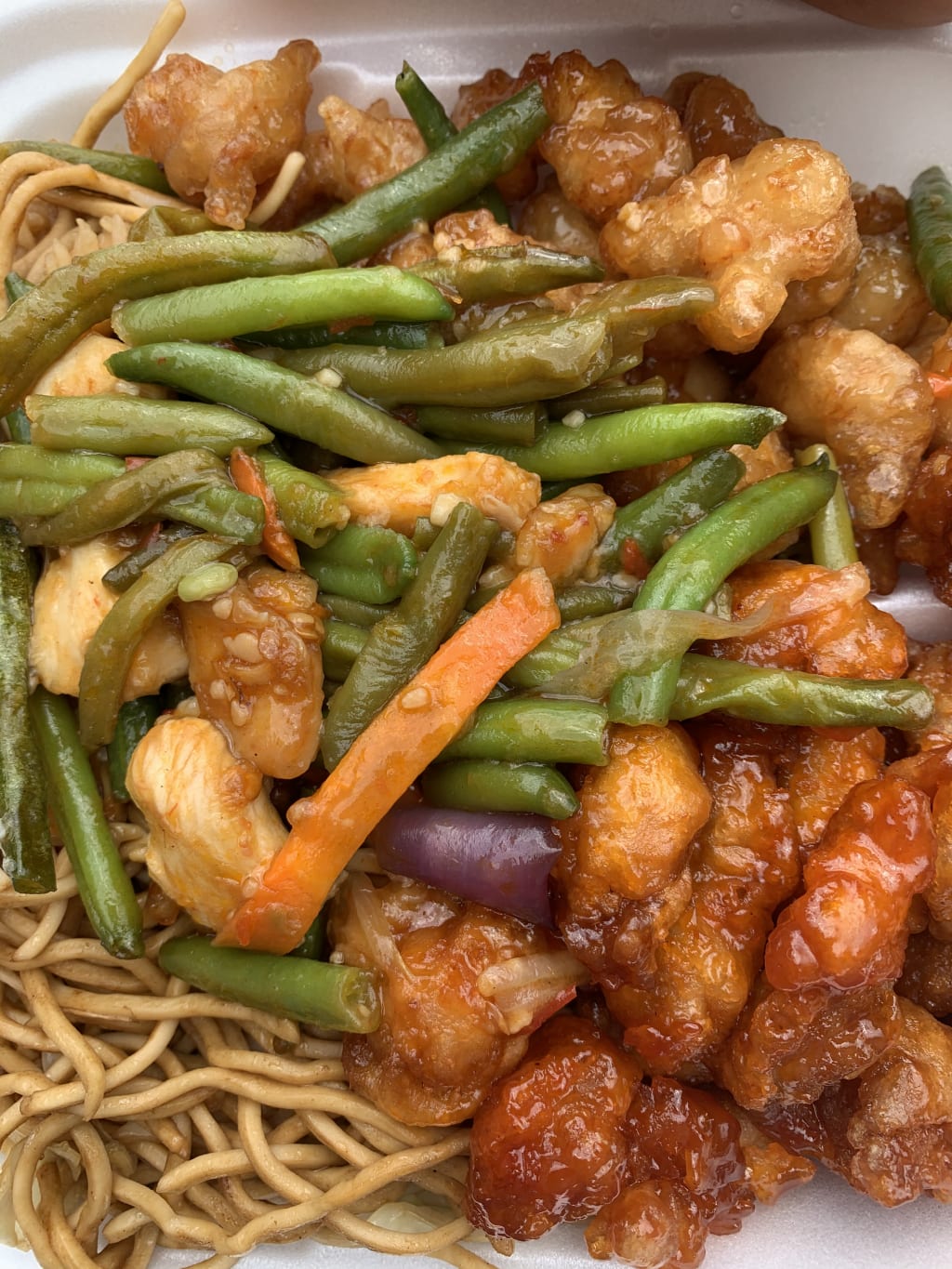 Yummy. Delicious. Scrumptious, Tasty. Are all things said by anyone lucky enough to excel into with trying new foods. I mean who can blame them (us!) for enjoying one of the most interesting parts of life and living? The art of food and it's sharing, it's creating, it's eating, and it's delivering! Those things only example why it's so good.
I'm going to share some of the food pictures just sitting in my camera rolls "eats" album. Some of these dishes are made by me, some made by family for our get togethers; Christmas, Easter, Thanksgiving. Then others were locally bought but regardless of where they came from their beauty never goes away and my craves for them again remain strong and elevated to a limit in attempting to try new foods as well.
I'm no food critic but I will still give them a rating and give suggestions to where you should try to make them or even try to buy them and see for yourself. Food is a worldwide art and for some artists such as myself we like to be proud in our pieces. And although most of my pieces aren't homemade it does not mean that I can't share the art of someone else's.
1. Chicken taco salad with chicken bits, cheese, lettuce, tomatoes, and nacho chips made by me. Rating: 10/10. I enjoyed this one with some friends that also made me feel pretty proud of myself because they enjoyed it just as much. (Yes it's a simple meal but sometimes people can make it taste bland.)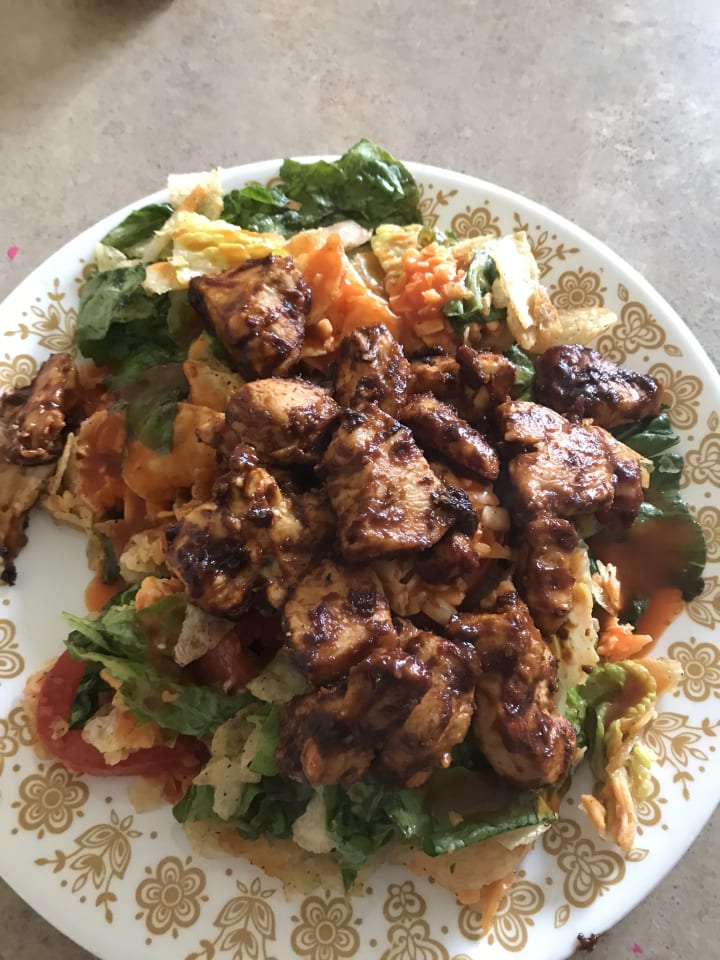 2. Perogies, ham, carrots, stuffing, chicken wings, corn and cheese biscuits. Made by my mother for thanksgiving. Rating: 10/10. I got to enjoy this with my other family which was really nice and I'm grateful that we got to share that time with this delicious meal to be our dinner.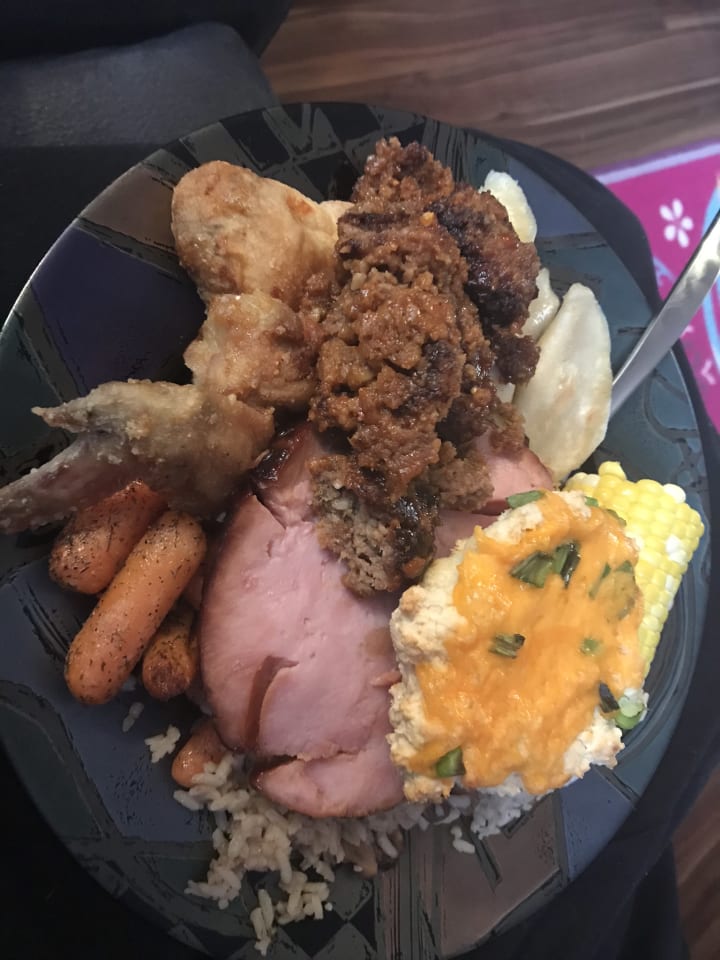 3. Pholurie. A Guyanese dish or snack that typically gets served with mango sour. This was made by my cousin when I last visited Guyana. Rating: 10/10. (When I make pholurie the shapes are never perfect or even close to being something worth sharing because people would laugh at me.)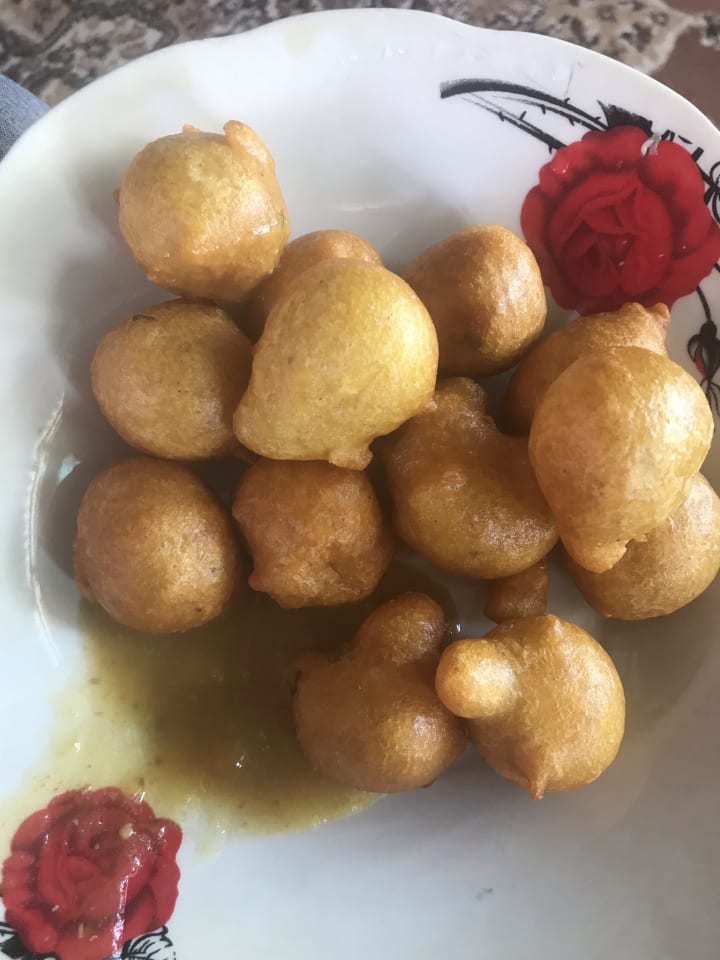 4. Chicken fried rice, lasagna, macaroni & cheese, turkey with cranberry sauce, and roti & curry on the side. Made by my family and family friends from the last Christmas before COVID hit us. Rating: 9/10. I got to enjoy this even though my favourite cousin was not here for this one.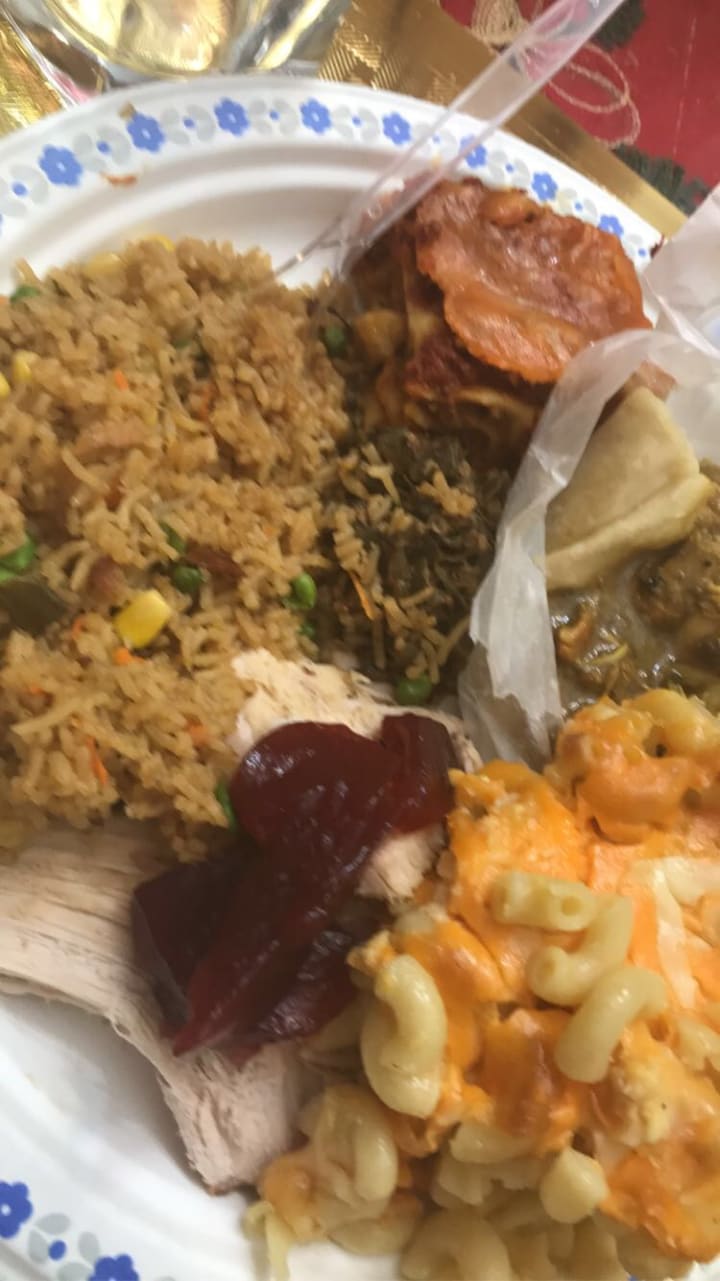 5. "Wok Special" from the food court which included: fried rice, chow mein noodles, sesame chicken, sweet and sour pork, and mixed veggies with chicken. On top of that with my favourite drink: bubble tea. (This one is watermelon flavour but I prefer taro or passion fruit over watermelon.) Rating 6/10 for the bubble tea & 10/10 for the meal. I typically dine here and order the same thing but this I thought to try a different flavour of the bubble tea and ended up not enjoying it.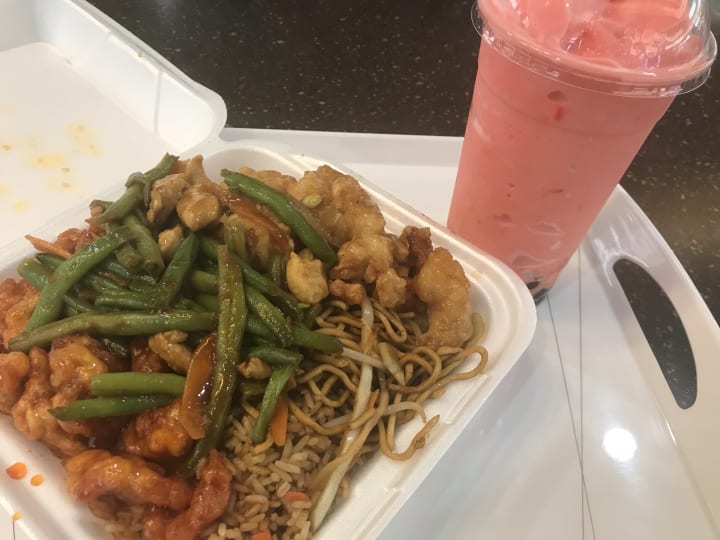 6. Chicken balls, rice, steamed broccoli, noodles and deep fried wantons. It was really good and would order again I just don't remember where we ordered it from. Rating: 10/10.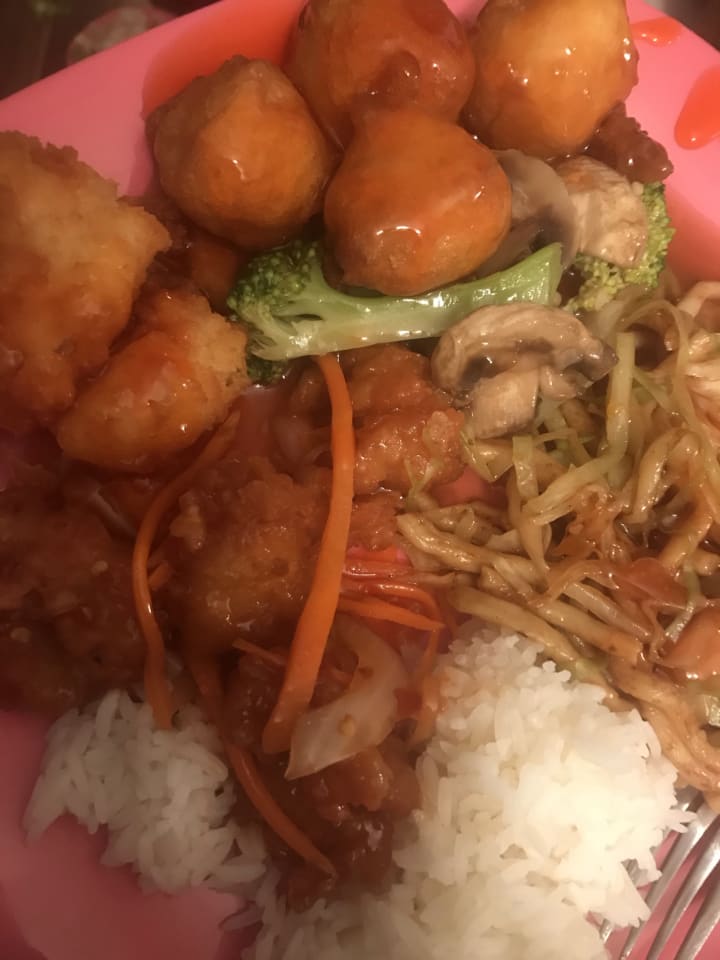 7. Mini tacos with jalepenos, tomatoes, avacodo and cheese from Qdoba Mexican Eats. Rating 9/10. I got to enjoy this out of the blue as we had only dined there for new experience.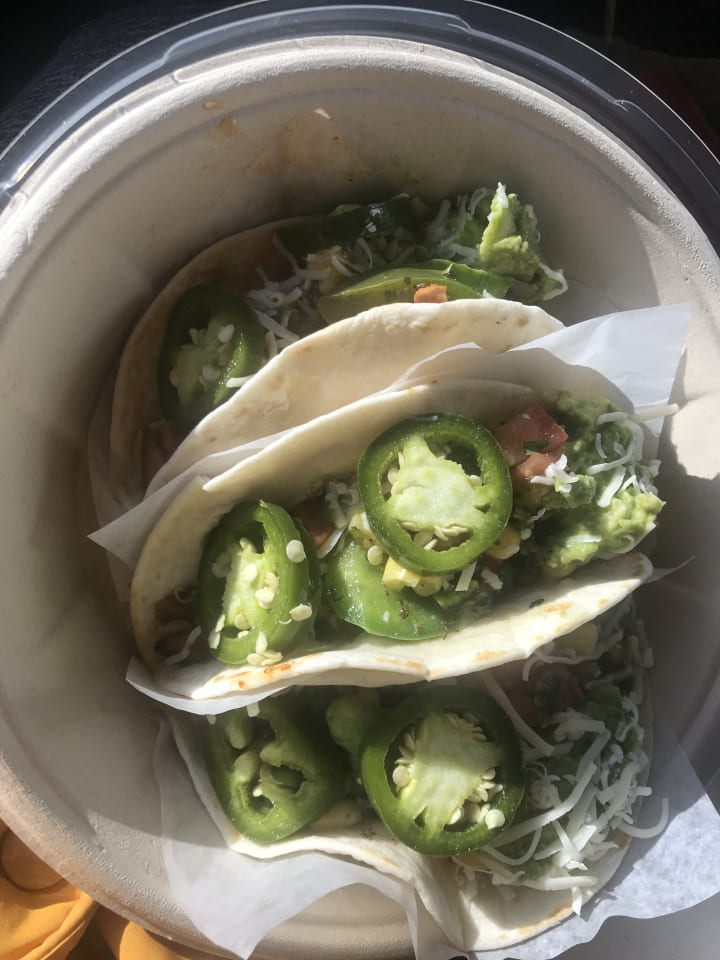 8. Sesame chicken, mushrooms, chicken pieces, carrots, and a broccoli kind of stir fry from Asia City. Rating: 9/10. I got to enjoy this one on my last birthday.
9. A beef brisket bowl with pickles, black olives, green peppers, rice, beef and cucumbers from Pita Pit. Rating 10/10. I got to enjoy this on my mother's last birthday.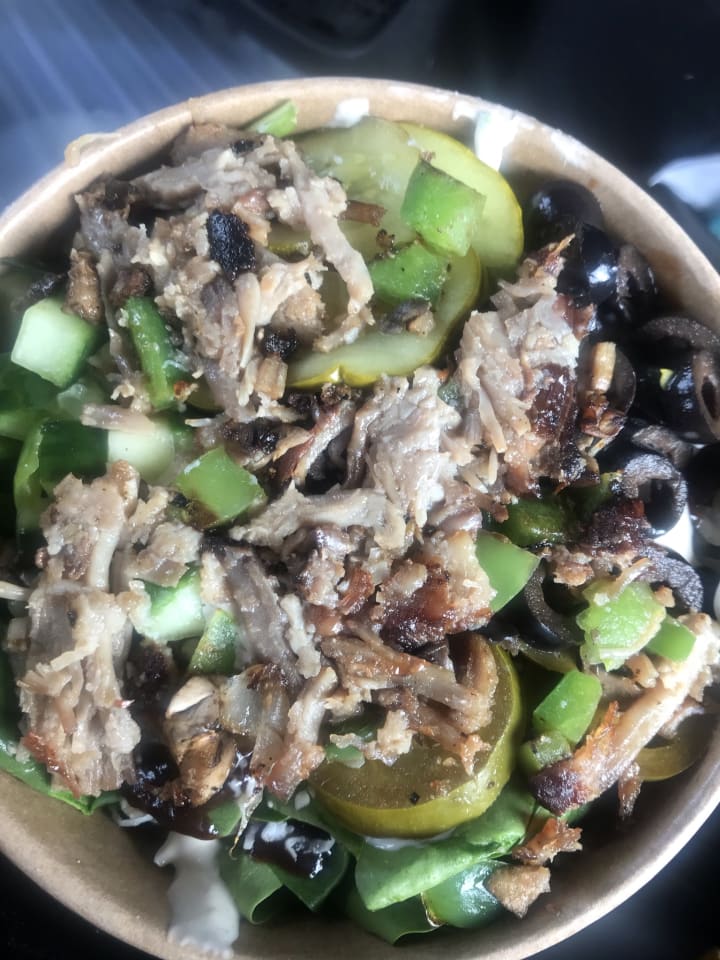 10. Roti, butter chicken, veggies and rice from a get together that made me want to try more types of Indian foods. Rating: 9/10. This was enjoyed in a public setting.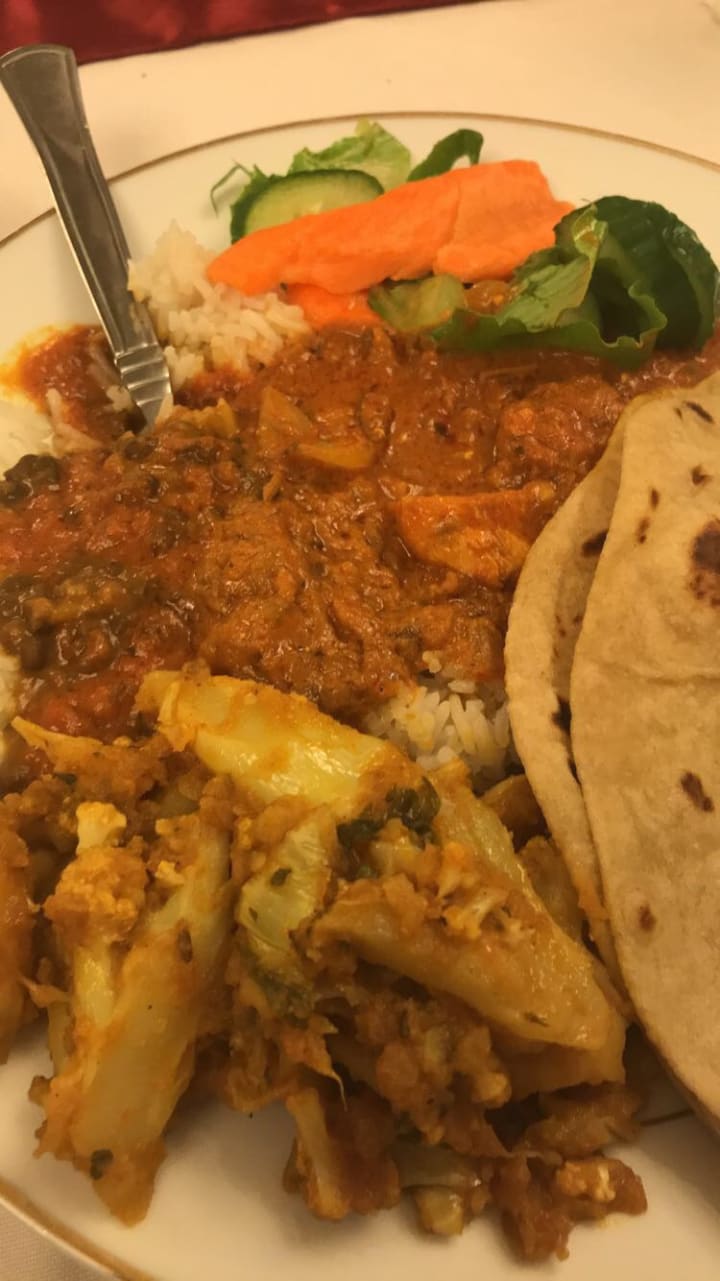 I'm still no food critic over here or even anything close at that but I am a "foodie" so I enjoy eating and trying new things. I also enjoy cooking & baking to an extent. My dishes usually don't turn out pretty to the eye but the flavours and textures are pleasing enough to me. I also find that spicy foods and extra sweet treats do my taste buds a phenomenal experience.
I find that the world of food is so broad and beautiful but also that it really sucks and makes me upset that we can dine so fine in my country then there is people out there in other countries dining on leafs or making mud cookies because the span of food is a difficult topic when it comes down to what's healthy to eat and what isn't, how often we should be eating and how to avoid using the sewer system that only expands onto our clean water that will do it's true damage one day.
cuisine
About the author
check out "saddened by love and hate" - @cure.world.depression.like.that on Facebook because you're doing something right by viewing my articles here too :) ps: I just wanted world peace because my inner peace was not enough to get me by
Reader insights
Be the first to share your insights about this piece.
Add your insights