What Victorians Really Ate
The era of "refined sensibilities" expanded to the dining room table and influenced what the Victorians really ate.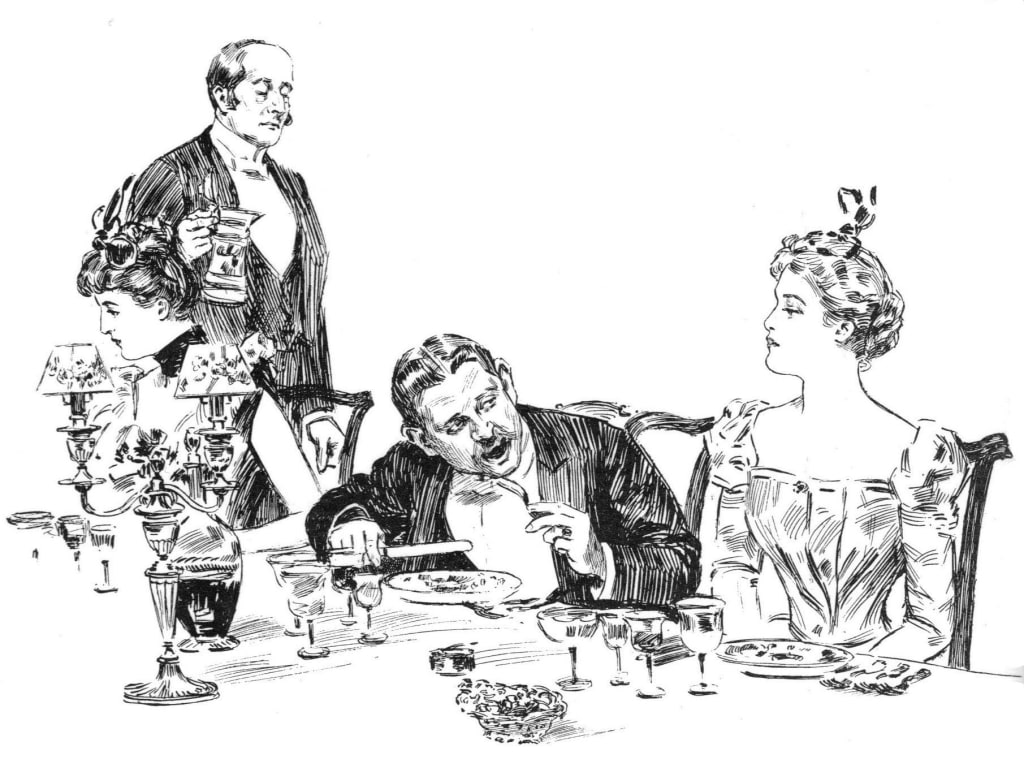 During the Victorian Era, there were a number of inventions that revolutionized the way that food was produced, made, and enjoyed. If you were lucky enough to be a member of the upper crust, this meant that you could enjoy some of the nicest meals imaginable on a regular basis.
The Victorian Age was a time of luxury and decadence - and the food very much reflected that. Did you ever wonder what it was like to eat with people like Rockefeller, Sir Arthur Conan Doyle, or Boss Tweed? You aren't alone.
Most historians have wondered the same thing, and thankfully, there are records of what people ate during this time. The dishes below were popular among the wealthy and on occasion, the poor, during this fascinating time in history.
If you want to kick it Victorian style, we suggest having a nice table setting and wearing fine clothing while dining. After all, that level of decorum was expected back in the day.
Tea Sandwiches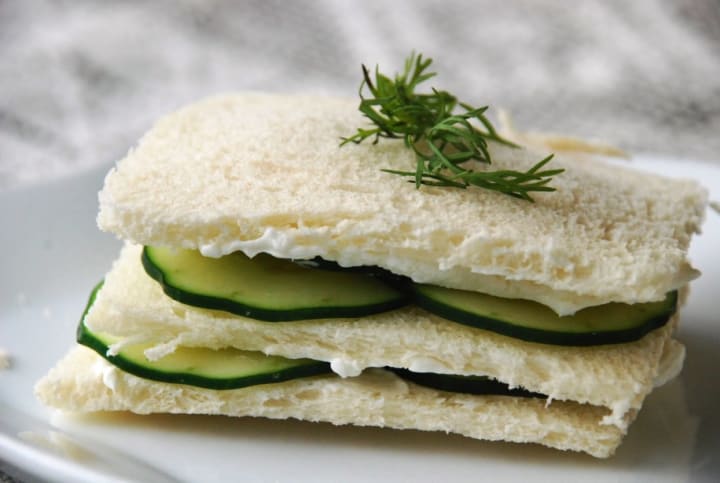 If you were a wealthy person serving tea, no tea time would have possibly been complete without finger sandwiches. These were petite, bite-sized sandwiches that were filled with light yet flavorful treats.
Finger sandwiches for younger children were often filled with jams and jellies. Meanwhile, adults tended to prefer cucumber and cream cheese in their sandwiches. Other favorite fillings included salmon with cream cheese, as well as sliced pear with Brie cheese.
Ideal as an hors d'oeuvre, and impeccable as a tea party appetizer, these sandwiches are easy to make and you can learn how to do it all here.
Oysters Rockefeller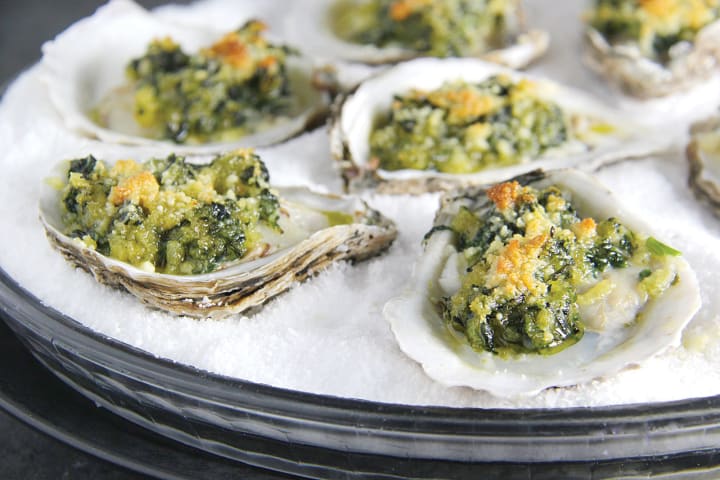 Named after one of the most successful businessmen of the Victorian Age, Oysters Rockefeller was originally the signature platter of Jules Alcaciatore - chef of the world famous New Orleans restaurant, Antoine's.
Legend goes that the reason why Oysters Rockefeller got their name was because the sauce was as rich as John D. Rockefeller, the wealthiest man in the world at the time. The recipe itself was developed after a shortage of snails occurred.
Knowing that his patrons loved the way he prepared escargot, Alcaciatore subbed oysters for snails and added a little improvisation. Antoine's has been serving Oysters Rockefeller since 1899, and yes, they still use the original recipe featuring shallots, chopped greens, and a number of secret ingredients that make the oysters melt in your mouth.
Can't afford a trip to New Orleans? Try this home version recipe, instead.
Oysters And Clams On The Half Shell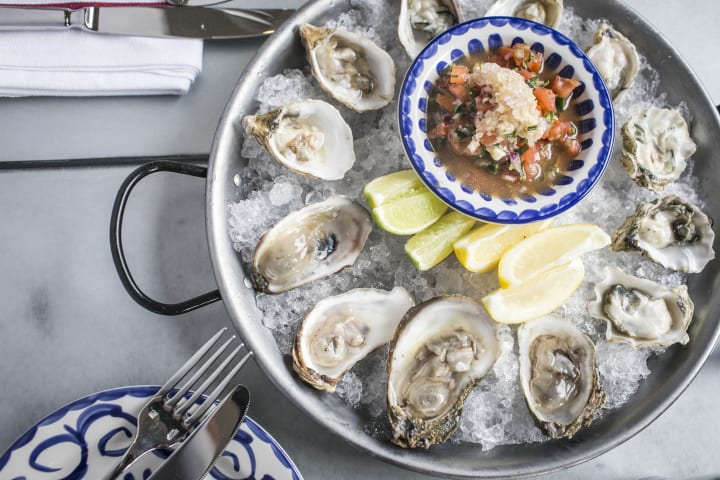 Though seafood was a lot more affordable back in the day, this didn't excuse the super rich of the 19th century from enjoying it. In fact, many of the biggest names in Victorian history cited clams and oysters on the half shell as a favorite food - one of which was famed writer Mark Twain, himself.
By the latter half of the Victorian Era, there was a major pollution-caused dieoff of both oysters and clams, and that drove the price up for both dishes. This caused both treats to become known as foods meant solely for the richest in society, rather than a food for everyday people. As a result, they Oysters and clams on the half shell were - and still are - a favorite status dish among the elite of society.
Hunter-Style Stuffed Venison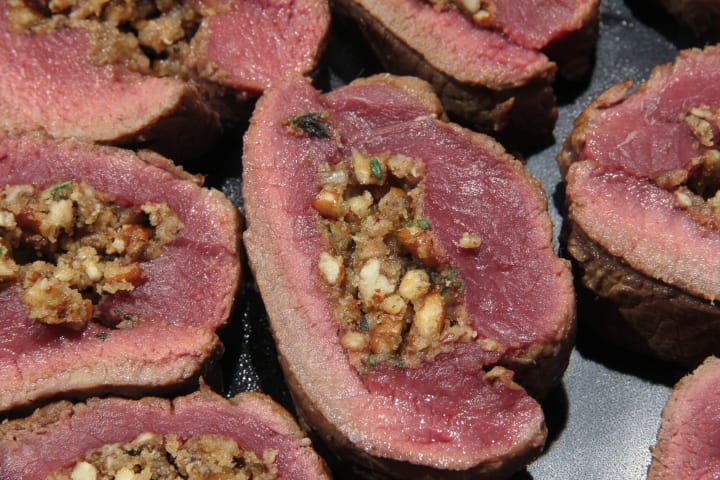 Thanksgiving was a major holiday among wealthy Victorians, and they often would make a point to throw the most lavish feasts they could as a way to flaunt their wealth. One Chicago elite by the name of John B. Drake was particularly well-known for his incredible feasts, with attendance numbers exceeding 500 guests per year.
During the mid-19th century, his Thanksgiving feast included over 50 different dishes...one of the most notable being Stuffed Venison, prepared "Hunter Style." This involves taking the venison's backstrap cut, and stuffing it with mushrooms, bread, walnuts and herbs. Decadent, much?
You can actually try out this recipe here. However, getting venison can be a bit tough these days.
Roasted Wild Turkey With Stuffing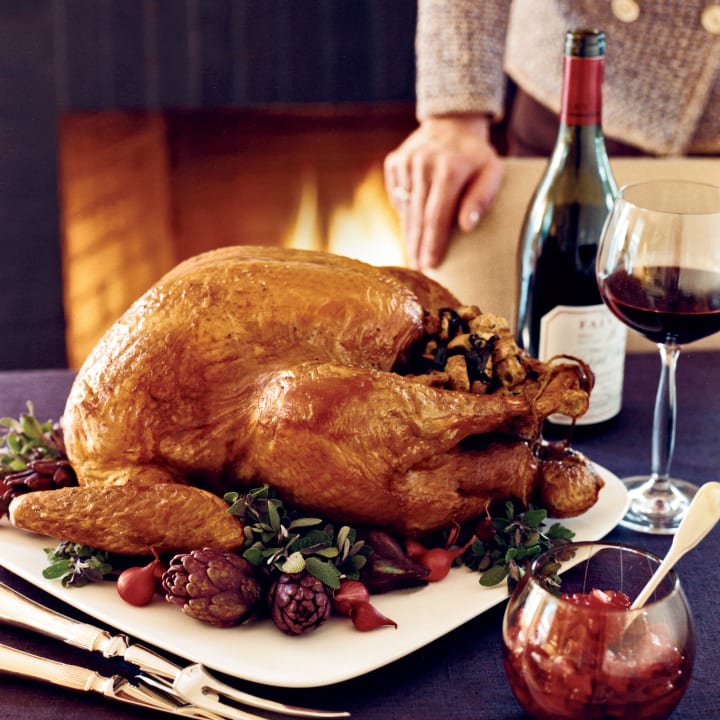 Abraham Lincoln was the first president to codify the national holiday of Thanksgiving and give an official day of celebration for it in the 1860s. However, that doesn't mean that earlier Victorians didn't celebrate the fall or having a Thanksgiving turkey.
The fact was that turkey, particularly wild turkey, was an extremely common dinner choice for any major celebration. The most common way to prepare it in upper class family kitchens was to stuff it with breading and roast it. To finish off the presentation, Victorians would prepare gravy from the bird's drippings and giblets as a side dish.
This classic recipe from Betty Crocker is similar to the cooking style that most Victorian maids would have used, and it's likely that it would also taste a lot like what they ate.
Roast Duck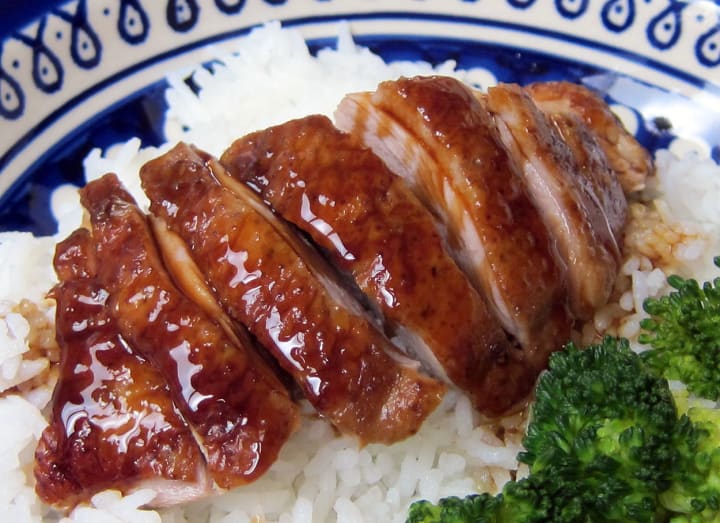 Truthfully, most Victorian elites also seemed to have a very soft spot for duck. Among people of this period, duck was most commonly associated with a crispy skin, a juicy interior, and delicate herb textures.
Unlike turkeys, which seemed to be a "one and done" deal, Victorian high society really couldn't get enough duck. Most major balls and dinner parties thrown big Victorian bigwigs had multiple kinds of duck roasted, broiled, or otherwise prepared.
This easy-to-follow recipe gives you a good idea of what a typical duck would have tasted like, if it was prepared by Victorian chefs.
Medallions Of Foie Gras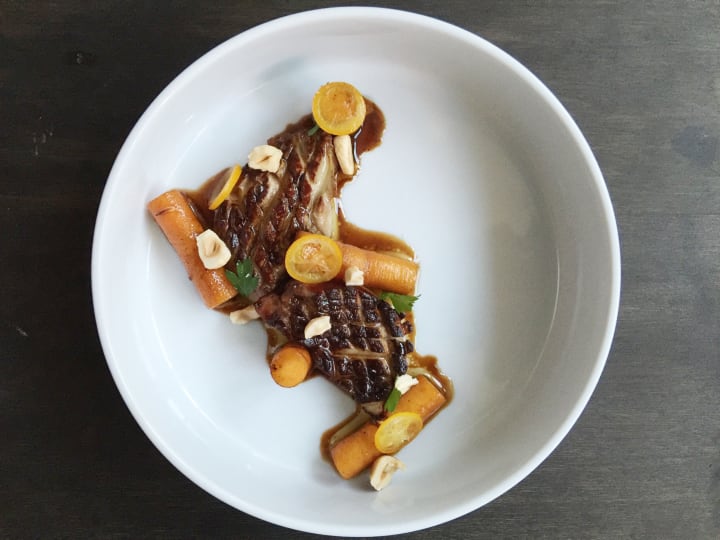 Foie gras, also known as fattened goose liver, was extremely popular among the wealthiest of Europe during Victorian times. In fact, it's still considered to be decadent - even by today's standards.
During the middle of the 19th century, this pate spread was used on crackers, slathered on toasted bread, and piped into pastries. It was a hot-ticket item.
However, there was one cooking method that was developed that really brought out foie gras's flavor in full force: sliced medallions of foie gras. These medallions were most typically served with dollops of olive oil and black truffle shavings.
Foie gras was served as both an appetizer and a savory after dinner dish in the Victorian Age. If you have $50 to spare, you can actually try to make a similar dish at home today.
Sugar Cookies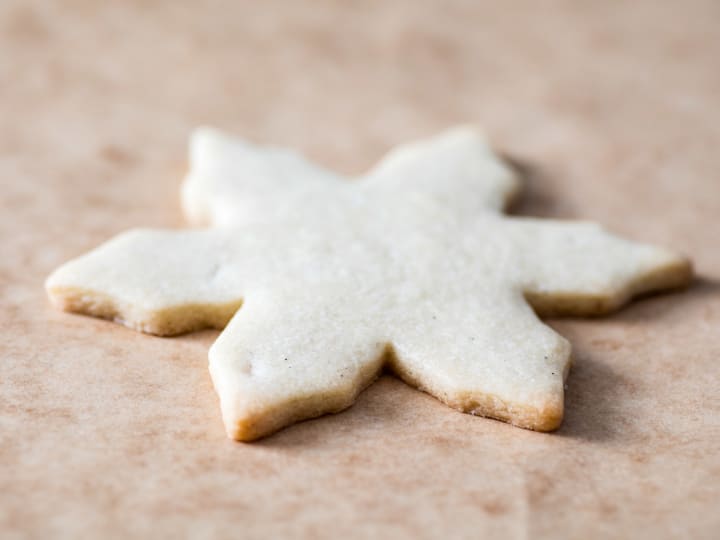 This Christmas favorite is a treat that was around long before the Victorian Ages, but during this time, it was especially popular. After all, these simple-to-make sugary goodies went amazingly well with tea and always look presentable.
That being said, you didn't have to be rich at the time to enjoy sugar cookies. Most middle class people could make them on a regular basis - and even among the very poor, they still managed to be an occasional treat.
Recipe here.
Cherries Jubilee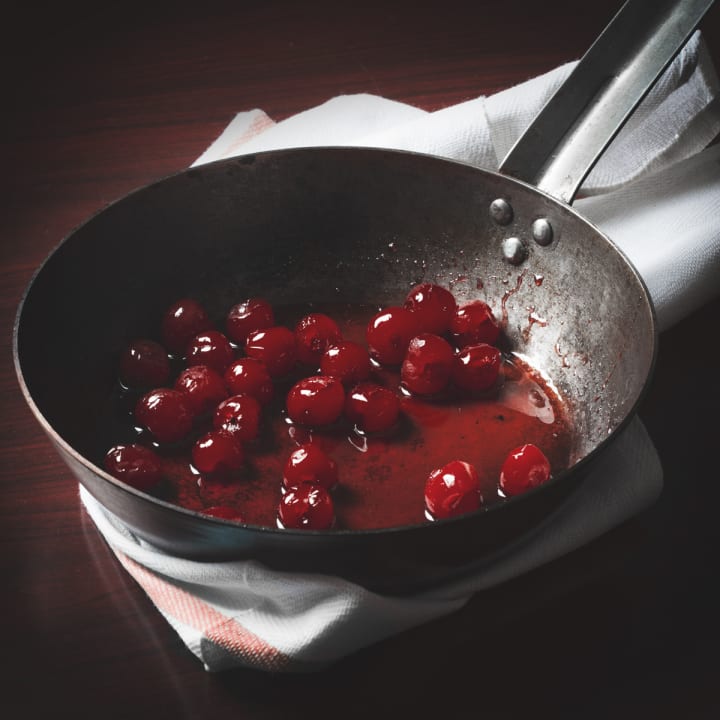 Believe it or not, this classic ice cream topping and dessert has its roots back in the Victorian Era. The dish was actually created and served to Queen Victoria as part of her Diamond Jubilee celebration in the late 1890s. Cherries Jubilee was a smash hit and became a favored dessert among the upper class for decades afterwards as a result.
Learn to make a Victorian Cherries Jubilee Cake here.
history
list
About the author
Ossiana Tepfenhart is a writer based out of New Jersey. This is her work account. She loves gifts and tips, so if you like something, tip her!
Reader insights
Be the first to share your insights about this piece.
Add your insights