We Rate the Vietnamese Restaurants of Kingsland Road, London
Crammed into one block of the inner-east neighbourhood of Hoxton are 11 Vietnamese restaurants. After trying them all, we've ranked them 1-11.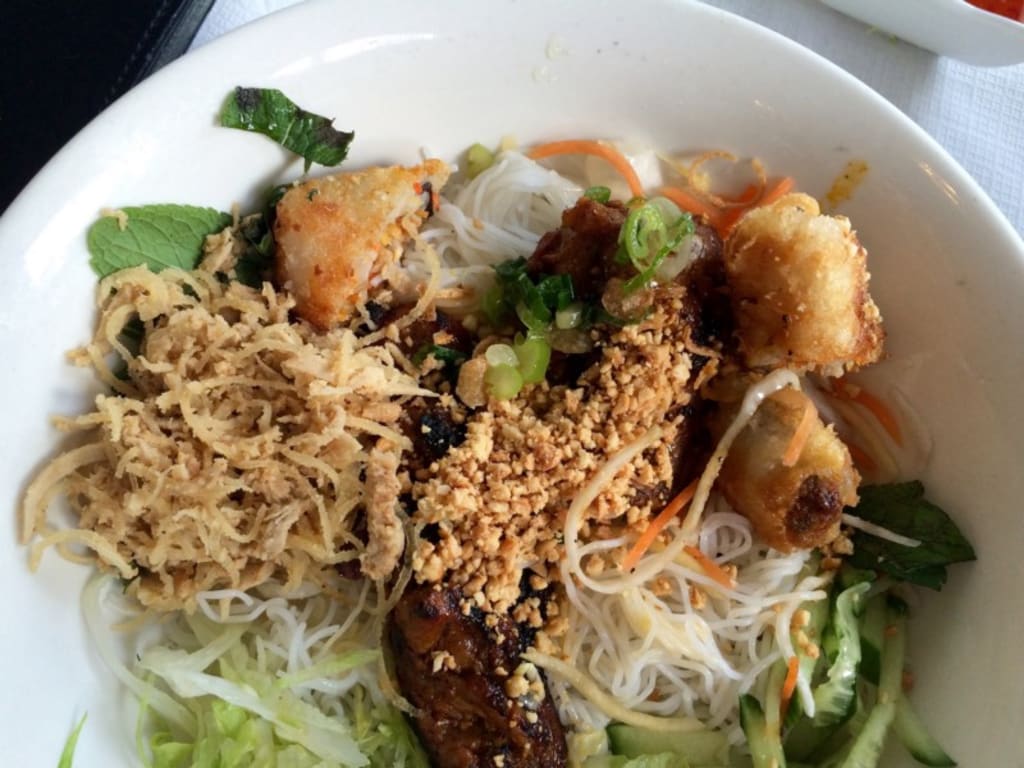 Bun cha la lot from BunBunBun on London's Kingsland Road. Photo: Gareth Johnson
I've never been to Vietnam, but Vietnamese food would have to be right up there in at least my top five of favourite things to eat.
In London's inner-east, the city-end of Kingsland Road forms the border between the neighbourhoods of Hoxton and Bethnal Green.
It's in this small stretch of just a few blocks that you will find London's biggest concentration of Vietnamese restaurants.
Popular with the after-work crowd on their way home, as well as locals who live nearby, these are busy restaurants serving up (what I imagine to be) fairly traditional Vietnamese dishes, quick and fast.
Locals all have their own favourites, but in the interests of investigative journalism — or perhaps just as an excuse to eat a lot of Vietnamese food — I worked my way through the restaurants of Kingsland Road to try and provide some sort of guidance as to which ones are worth queuing for and which are best avoided.
1. Hanoi Cafe
My top pick is Hanoi Cafe. A small restaurant with a simple interior, it's the friendly and welcoming service and the top-quality food that make Hanoi Cafe a winner.
A family-run restaurant, Hanoi Cafe has been setting the standard for Vietnamese food on Kingsland Road for the last 15 years.
Specialising in the curries and spices that characterise the cooking style of the southern region of Vietnam, like most of the restaurants on this street their menu also includes some of the most popular dishes from northern Vietnam (such as the salt and pepper squid).
Having eaten here several times, I am slowly working my way through the menu. I particularly like their Bánh mì – the filled baguettes that are one of Vietnam's best-loved street foods. There's a range of fillings available but it doesn't get much better than the traditional pork. The crispy spring rolls that they serve here are probably the best you'll find on Kingsland Road, the salt and pepper squid is fresh and tasty, and the beef curry served in a sizzling claypot is full of flavour and a real wintry treat.
2. BunBunBun Vietnamese Food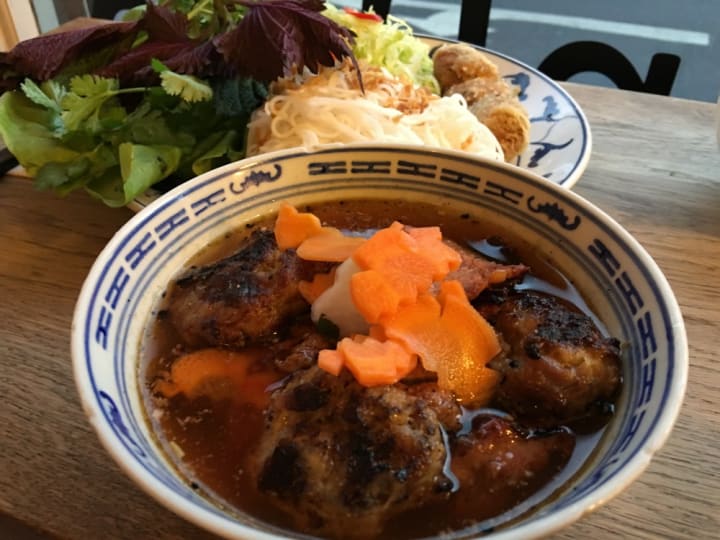 This is definitely one of the best. It's at the far end of the strip (walking away from the City).
As their name suggests, BunBunBun's speciality is the 'bun' — an all-in-one meal that uses rice vermicelli as the base. My favourite is the Bun cha la lot which includes pork in betel leaves, grilled pork patties, and a crunchy spring roll. Other dishes that I've tried here include the salt and pepper squid; the pork spring rolls, barbecue chicken, and the egg fried rice — all excellent.
The service here can sometimes be a bit off-hand, but this restaurant has a stylish, modern fit-out and delivers great food .
3. Song Que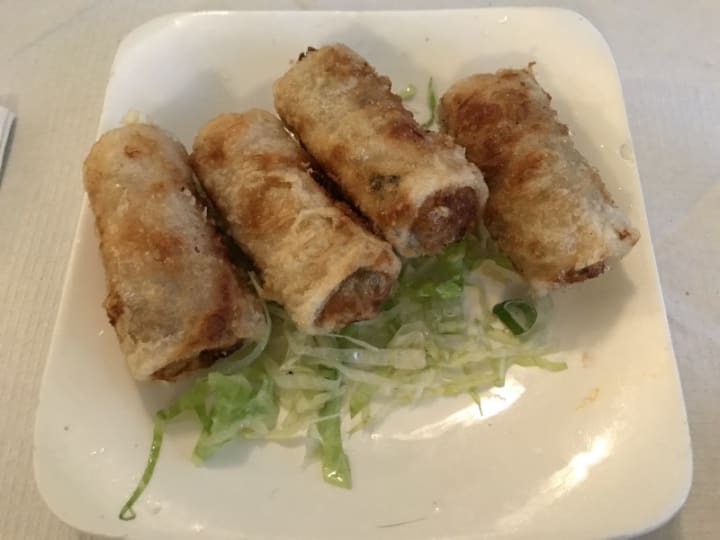 Situated prominently on the corner of Cremer Street and Kingsland Road, Song Que is one of the best-known Vietnamese restaurants in the area and is generally the go-to choice for most people.
While the service at Song Que is fairly reliably abrupt and disinterested, the food here is a total winner.
The menu has all the classics you would expect from a Vietnamese restaurant — the spicy squid is good; fresh prawn rolls are tasty; and the rice noodle salad topped with grilled pork and a spring roll is my absolute first-choice for comfort food or a hang-over cure.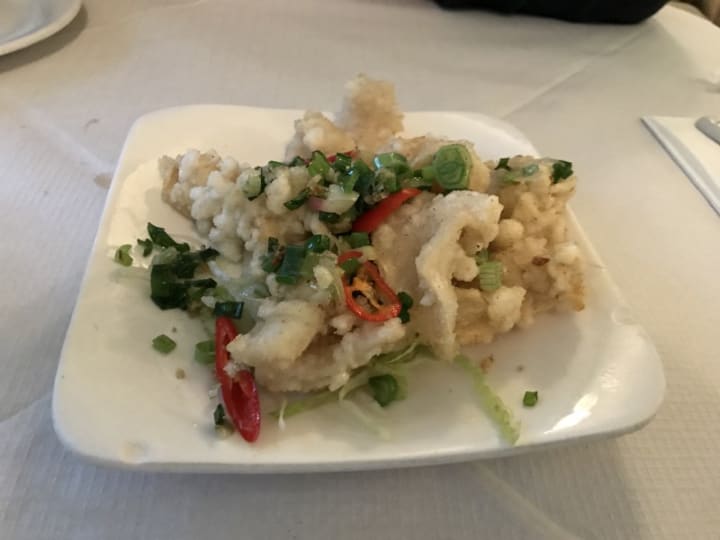 4. Viet Hoa
Viet Hoa is a solid operation. A modern fit-out, good lighting, friendly and professional service, and (perhaps above all) really good food. That's a good Vietnamese restaurant.
5. Viet Grill

Viet Grill is always popular, and probably a bit more of a going-out or date-night restaurant than the other options on Kingsland Road.
I've eaten here a couple of times, and have tried the summer rolls with shrimp; the salt and pepper squid; Vietnamese spring rolls; and pork wrapped in betel leaves.
While I've had better spring rolls, Viet Grill is probably doing the best salt and pepper squid that you'll find in this neighbourhood — seriously good.
One of the things that elevates Viet Grill is that the service here is friendly and professional — Vietnamese restaurants aren't generally known for overly-effusive service.
6. Mien Tay
This place is generally pretty busy, mostly with an after-work crowd. On my most recent visit I ordered the rice vermicelli noodles topped with pork. It was good without being great — the crispy spring roll (which is generally served with this dish) could have been a bit tastier. By the time I left there was a small queue of people waiting for tables, so it's clearly one of the favourites, but for my money there are better restaurants on this street.
7. Que Viet

There are few surprises with Que Viet — the menu, decor, and overall experience is similar to the other Vietnamese restaurants in this area. On last visit I ate the rice noodles served with grilled pork and a spring roll – one of the staple dishes of this style of Vietnamese restaurant — it was good, tasty pork and fresh vegetables. A solid option.
8. Tay Do Cafe
In a street where there are a lot of Vietnamese restaurants to choose from, Tay Do has two of them — Tay Do Cafe and Tay Do Restaurant, almost opposite each other. Out of the two, my preference is probably for Tay Do Cafe — which has always been one of the most popular restaurants on Kingsland Road.
Tay Do Cafe used to hold the title for the rudest (or least friendly) service on Kingsland Road, however that title is now probably held by Song Que as the staff at Tay Do couldn't have been nicer.
On my most recent visit I went for the standard dish of Bun — rice vermicelli noodles topped with shredded pork, grilled pork, and a pork spring roll. It's one of the essential Vietnamese dishes. It was good without being amazing. The spring roll was super tasty, everything else was just okay.
Tay Do Cafe is definitely still a strong presence on Kingsland Road, but you will find better food at some of the other options.
9. Tay Do Restaurant

In a street awash with Vietnamese restaurants, there are two called Tay Do — almost opposite each other on Kingsland Road. One is Tay Do Restaurant and the other is Tay Do Cafe.
There doesn't seem to be too many differences between Tay Do Cafe and Tay Do Restaurant – from what I can tell, the menus offered by both are identical.
On the the southern (or eastern?) side of the street, Tay Do Restaurant is the newer of the two Tay Do operations — a slightly larger space.
Service was friendly and professional. I opted for the house-special Bun — the traditional vermicelli noodle salad that is a Vietnamese special. This was served with several different styles of pork. It was good without being amazing.
10. Loong Kee

If you're approaching Kingsland Road's Vietnamese precinct from the City, then Loong Kee is the furthest one away. The menu, decor, and service here are all fairly similar to many of the other restaurants in this neighbourhood. The menus are a bit tattered, the lighting is a bit too bright and the choice of music – modern pop hits – questionable. But the food is good. On my most recent visit I had spring rolls, salt and pepper squid, and a beer.
A solid performer without being anything outstanding, Loong Kee is a good back-up option if the queue is too long at your usual favourite.
11. Green Papaya
I've only been once to Green Papaya. It was a Friday night and the entire street seemed unusually quiet. They were pleased to see me at Green Papaya.
I opted for the Bun noodles topped with grilled pork and a spring roll. This is a bit of a staple dish for the Vietnamese restaurants of this area, if they get this right then you're pretty safe with the rest of the menu.
Green Papaya served up a good dish of noodles, it all tasted fresh and there was a good bunch of herbs adorning the bowl. I wasn't crazy about the construction of the dish though, and I've had better spring rolls.
I also wasn't crazy about having Magic Radio blaring out as the restaurant's soundtrack.
Green Papaya was okay, but on a street with a lot of Vietnamese restaurants to choose from they probably need to up their game.