Vanilla and Cantaloupe Smoothie Recipe
The Best SlimFast Smoothie I Have Ever Concocted!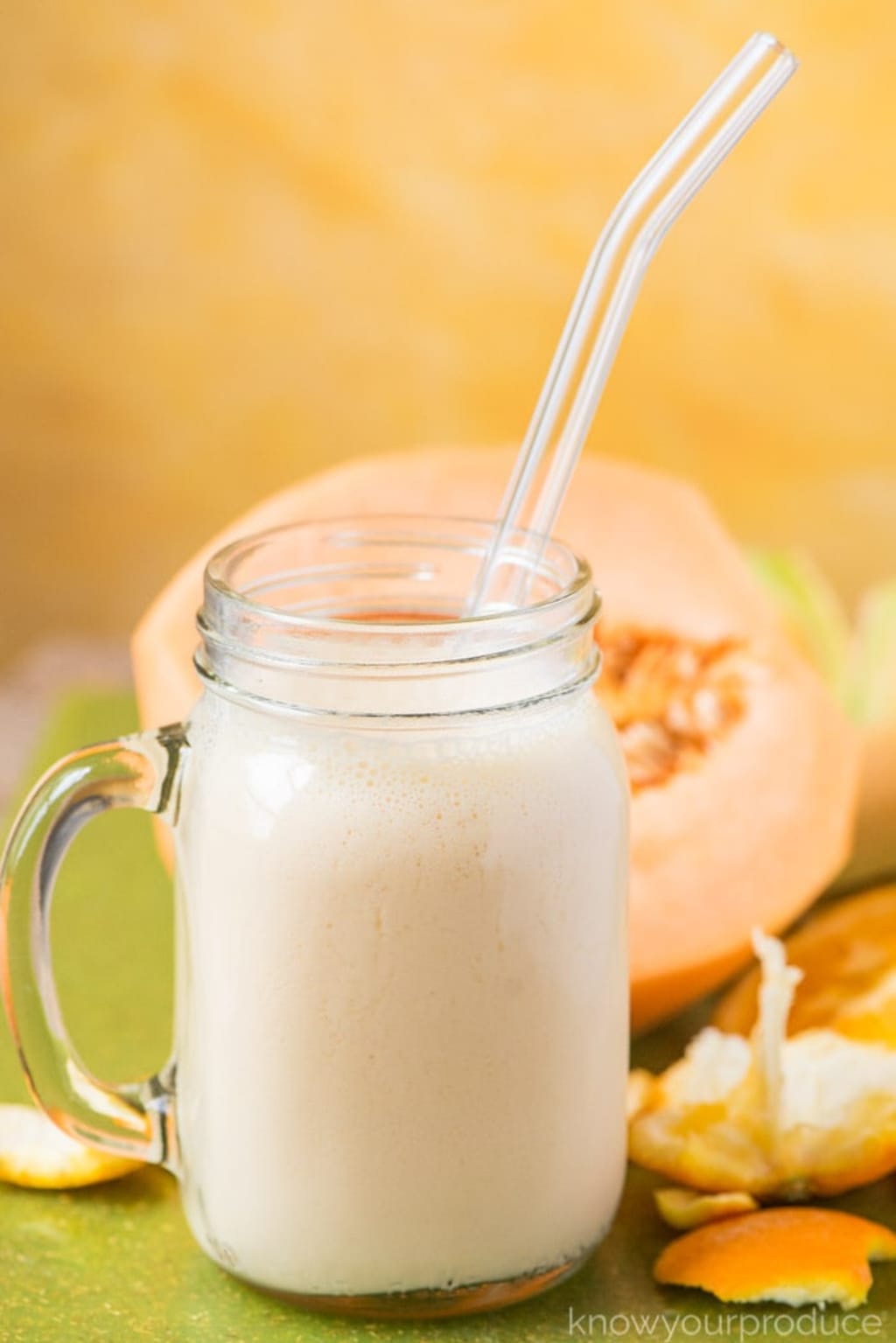 I have been on the SlimFast diet since June 1 2020. I have been struggling with weight loss since I am likely to relapse after being deprived of sugar or carbs for a day or two. With that being said, I have started to work on losing weight and have been studying nutrition since July 1 2019. It has been a nightmare trying to find the right diet so I don't relapse and go back to my old ways. Since I have been on the SlimFast diet, I have been making some real progress with my weight and overall wellbeing. Throughout the SlimFast journey, I have been experimenting with SlimFast smoothie recipes to give myself a variety to enjoy for breakfast and lunch!
I always use fruit in my smoothies to add fibre and vitamins. I also find it more filling if I add some fruit or vegetables into my smoothies. If my shakes just consist of protein powder and water, I will be hungry again. The types of fruits and vegetables that I use in my smoothies are strawberries, bananas, melon, mangoes, cauliflower, grapes, blueberries, spinach, sweet potato and pumpkin puree. Eventually I want to try using fruits like soursop, durians, custard apples, pink pitaya and other Asian fruits that I can discover at the local Chinese market.
Since SlimFast is a calorie-deficit based diet, I aim to go for low-calorie sources of liquid like cashew milk, almond milk and coconut milk. The carbohydrates are automatically in the smoothies, so I use low-carb milks as much as possible.
I created an amazing Vanilla and Cantaloupe SlimFast Smoothie that I think you will love! Here is a recipe for this delicious high-protein, vegan and low-calorie tropical smoothie concoction!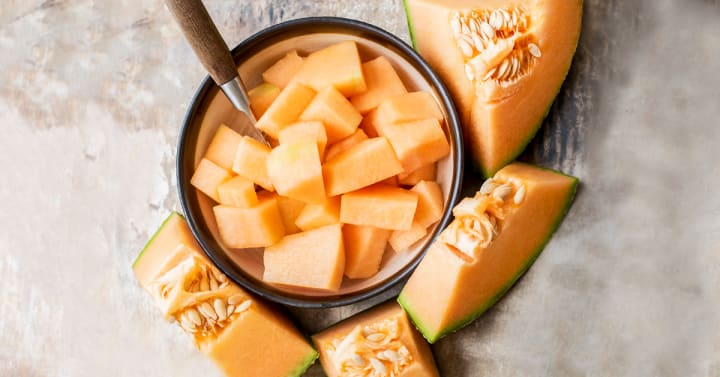 Ingredients
1 cup of frozen cantaloupe
1 cup of cashew milk or 1/4 cup of coconut milk (feel free to use other kinds of milk like hemp, almond, oat, soy, goat or regular milk)
1 scoop of SlimFast Advanced Nutrition Vanilla Powder
An optional tablespoon of plain Greek Yogurt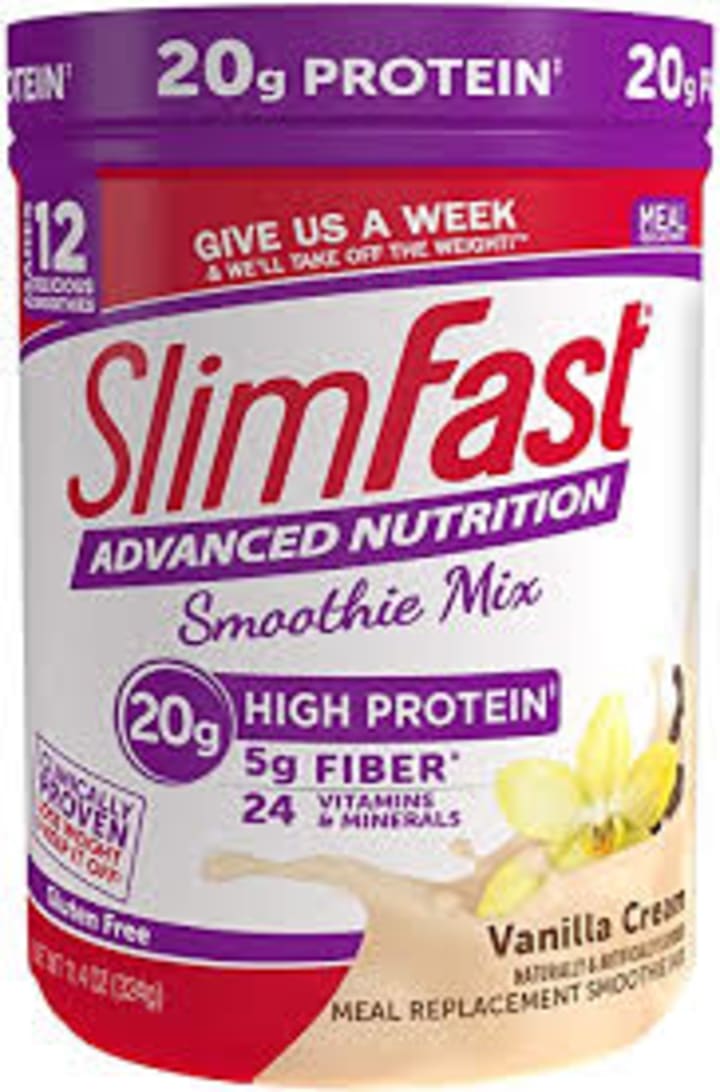 Directions
1. Combine the liquid and cantaloupe in a blender or smoothie maker. Let the cantaloupe and liquid blend for about 2 minutes.
2. Add the vanilla protein powder and then blend for another 2-3 minutes. Feel free to include a generous tablespoon of Greek yogurt for extra calories or protein.
3. Once it is finished, pour it into glass and enjoy this refreshing smoothie!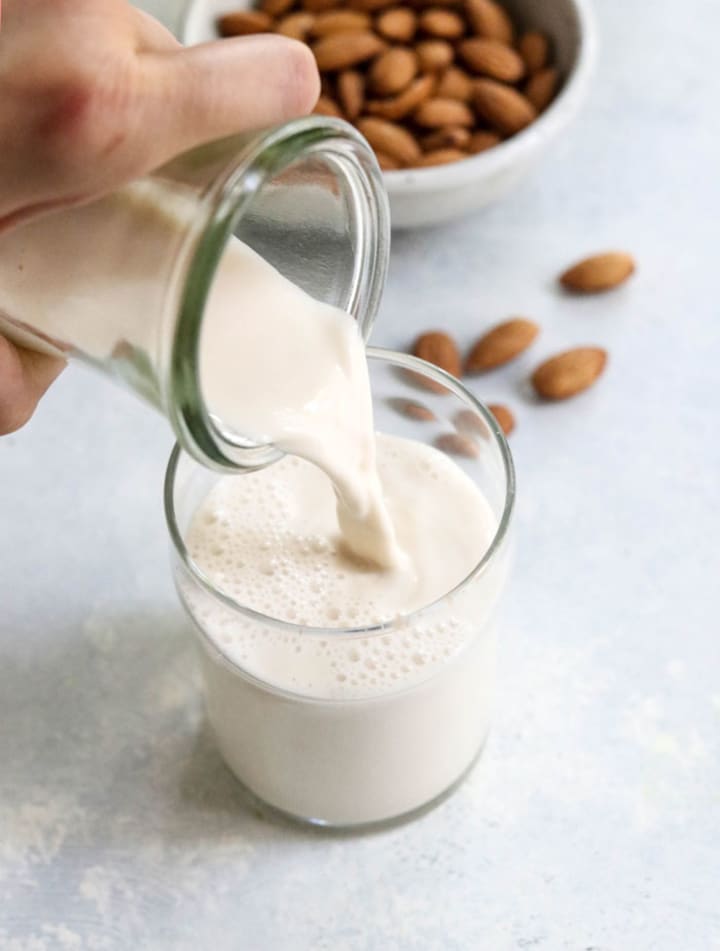 Tips
1. If you have a small smoothie maker such as the nutri bullet, don't add everything in at one time. It will be a lot harder to mix it all the ingredients if you put too much in at one time. Start with the liquid and fruit before adding the protein powder and other optional ingredients.
2. If you are not vegan, feel free to use regular cows milk, lactose-free milk or goats milk. The reason why I recommend plant-based milks is because of the calories and the amount of carbs it has. You will save many calories if you use low-calorie milk.
3. Pre cut the cantaloupe and store it in the freezer before making the smoothie. It will save you time and money than buying pre-cut frozen cantaloupe at the local grocery store!
4. To avoid a blood sugar spike and to feel full longer, drink your smoothies slowly. It's tempting to scarf down your smoothies, but don't do it! Enjoy them and drink them mindfully!
5. The best time to have these kinds of smoothies are in the morning or noon, but feel free to have them at any time of the day! If you can't live without dessert but want to eliminate things like ice cream or pastries, you can make yourself a melon smoothie!