Trying Something New – Sapori in White Plains Makes It Easy
Italian restaurant delivers flavor and freshness.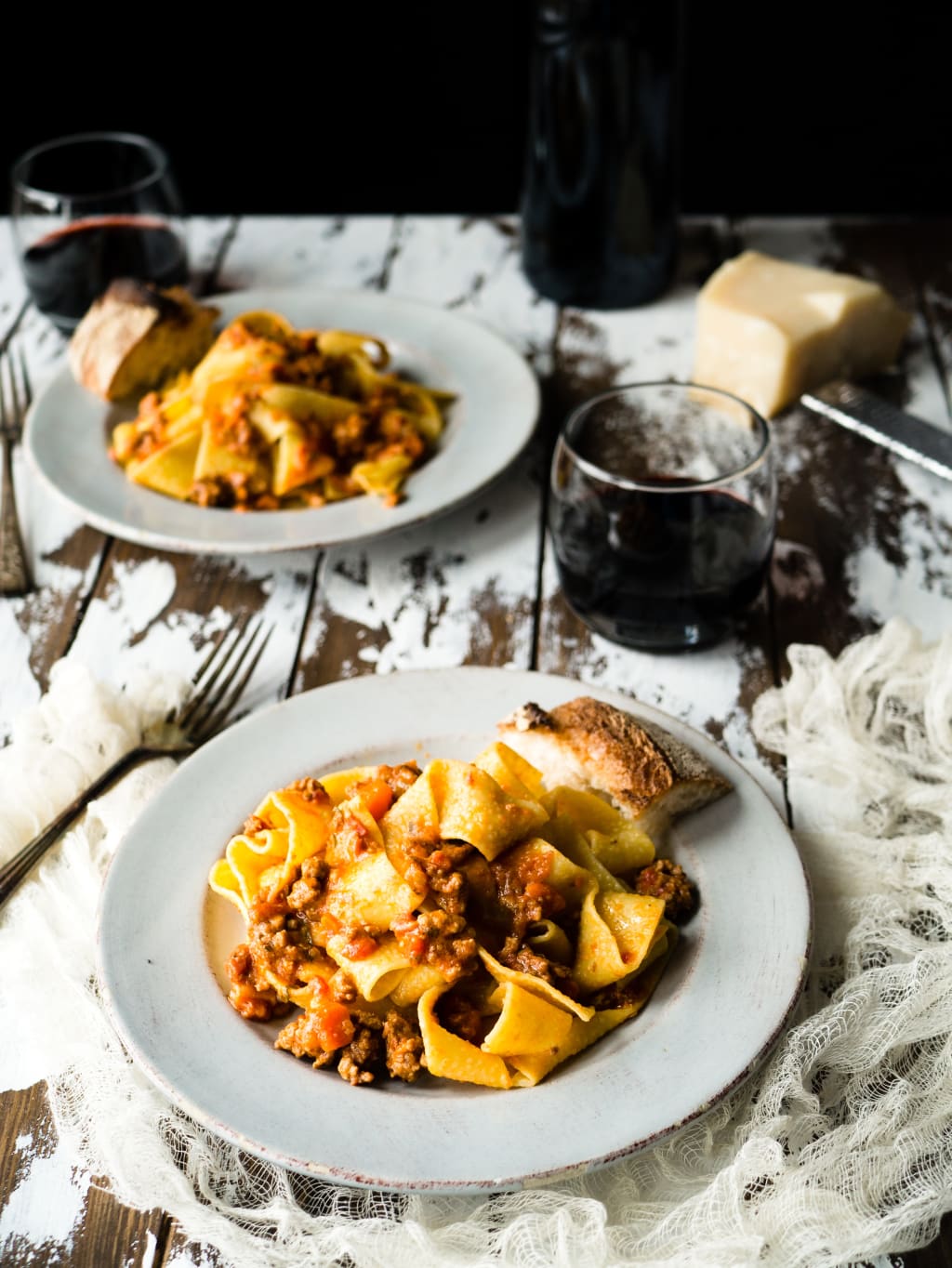 Photo by https://unsplash.com/@christine_siracusa
Whenever I went to classy Italian Restaurants as a kid, I thought myself cosmopolitan in typically ordering veal parmesan and spaghetti. Eventually I learned that my standard was pretty stunted, and taking a risk on something unfamiliar was where the world was at. Even so, anxiety still can't help but escalate in the interim. This was definitely the case as I selected Pollo Scarpariello at the newly opened Sapori Italian Restaurant in White Plains.
Sausage, chicken, rosemary, peppers and garlic stated on the menu, it wasn't clear if my selection would satisfy my preference of having everything amply immersed in a red sauce. Of course, spaghetti is also a must to soak it all up.
I asked for the specifics, and I realized I was out of my comfort zone with an olive oil based dousing over fresh vegetables. Nonetheless, I usually stick to my initial inclination and resigned myself to the risk-reward of being a grown up.
The Setting and Family Background
The suspense set, diminishing the drama means letting your intellect take over while your sense of taste awaits. Appearing as a welcoming Italian Villa, Sapori might seem out of place to all the cars going by on Central Avenue but clearly said culinary getaway to me.
Plenty of parking onsite, I was quickly struck by a sturdy marble surfaced bar that would prove an apt foundation to allay the uncertainty. The meticulous manner in which not only the bar but the entire atmosphere was arranged said as much.
Catching Sapori before the dinner seating, co-owner Kenny Balidemaj greeted me, and the details of his life's work made my leap of faith even shorter. In this venture with his brother Sammy and nephew Eddie, this triumvirate of ownership has accrued nearly a century of food service experience, one that spans both sides of the Atlantic and meanders the Hudson at numerous stops throughout Westchester, Connecticut and Manhattan. "I started in the business at 15," said Kenny, whose family is actually from Montenegro, Albania.
The spoils of WWI separating Albania from Italy, Sammy Balidemaj reassured me that their homeland is "close enough" to deliver the delicacies Italy made famous.
Best Ingredients and a Hand in Everything
The proximity also adheres to creating recipes with only the best of ingredients. "We pick it out, buy it ourselves and make sure everything is fresh," said Kenny.
Sapori also doubles down on freshness when it comes to fish. "Order a little and order often," said Sammy.
But the line doesn't stop once the groceries pass the threshold. "I'm 99 percent involved in the kitchen," said Kenny. "I can see the plate, and as soon as I look, I know how it's going to taste."
All this alleviating my trepidation, Kenny proceeded to eviscerate any remaining doubts. Remembering that I'm Italian, the ultimate proof hangs with the pots, pans, and pride an Italian mother holds dear. "She had to cook for ten kids," said Kenny of his mother.
If the inspiration of his matriarch didn't translate to my seat at the bar, none would.
 
Dinner is served.
My meal then arrived, and the hefty serving meant I wouldn't be eating dinner again later. I was struck first by a plate that constituted both chicken and sausage (even though it said as much on the menu). Not the most careful reader, this combination appealed to me as a writer. Because it's all about conveying meaning (or taste) in an original way.
I dug into the sausage first. It had the spice and hit the spot.
Opting for the boneless chicken, the attraction many people have for dry white meat confuses me. So I'm always after a tender that it is softened and soaked through.
Succulence achieved, all must be complimented by the sauce. Kenny agreeably obliging to add spaghetti to Sapori's creation, I'm sure the garlic, peppers and Rosemary did their part to coalesce the dish to a zesty conclusion. But my untrained cooking eye believes there's much to be said for co-habitating sausage and chicken over the same fire.
The clear sauce let the spaghetti carry a unique flavor in which the spice of the sausage seemed to be tempered perfectly by the freshness and quality of the white meat. Quite a mouth/belly full, another chapter in my development was completed.
Dessert, Wine, and Whatever Else
Of course, I haven't quite made the leap in terms of dessert. To me, the dinner is the dessert so I didn't dabble. But in all likelihood Sapori does all the sweet Italian standards their due.
Wine is not in my lexicon either. But the red and white is carefully imported from Italy, Argentina, California, France or wherever they do it well. "We recommend the wine that goes best with each meal," said Kenny.
Now, we're talking a sophistication well beyond me. As for White Plains and Westchester taking a chance on all Sapori offers, growing pains should prove as pleasurable for you as they were for me.