Top Food Instagrams to Follow
Feast your eyes on the top food Instagrams to follow.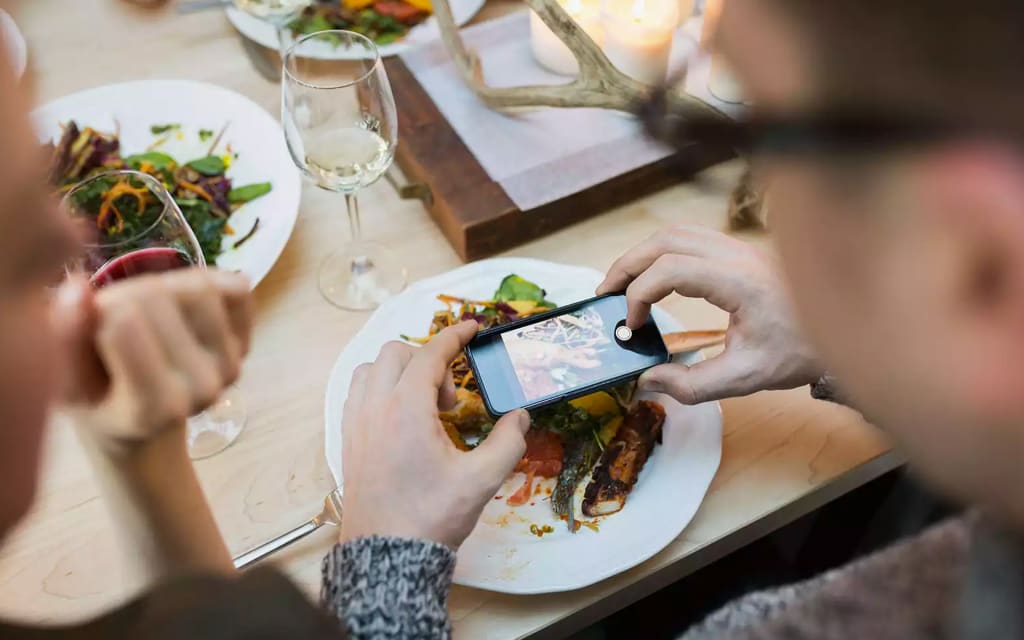 We've all fallen victim to scrolling through food Instagrams, sometimes for hours on end. Out of pure embarrassment, the fact that our thumbs begin to hurt, and yet we still keep going, generally remains hidden.
It usually starts with the casual skim through a friend's account. Quickly and unexpectedly, though, we find ourselves on our cousin's best friend's sister's account, casually prowling through their photos of donuts from their favorite Manhattan shop or some giant bowl of steaming, gooey macaroni and cheese from who even cares where. It's hard to stop, which is why you shouldn't. Instead, check out the 10 most delicious food Instagrams that you should be following right now.
Food In The Air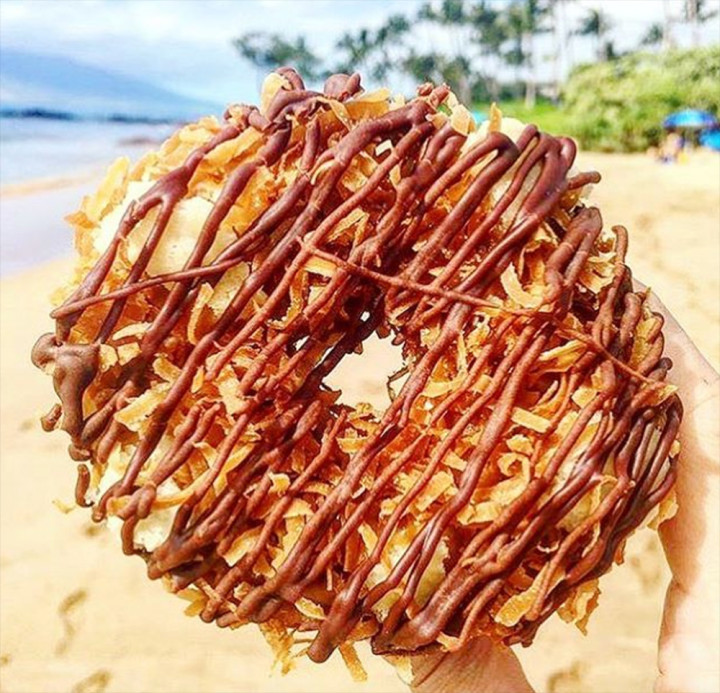 Breathtaking backdrops sit behind photos of award-worthy food on this account. Part travel focused, but mainly food indulging, Food in the Air (FITA) was brought to life when a group of sisters and their friend decided to literally hold their "food in the air" while snapping a picture of it. The result was an intriguing background in the photo, rather than just a table or plate. Not surprisingly, the food in these photos relates to the scene where it's shot (think mouthwatering donut picture in front of a blurred out Voodoo Donuts facade).
FITA doesn't stick to just one type of food. A quick grilled cheese post from a hole in the wall shop might have your stomach growling, but sit tight because the next picture of a box of macaroons in Versailles will take over your senses just as quickly.
Spoon Fork Bacon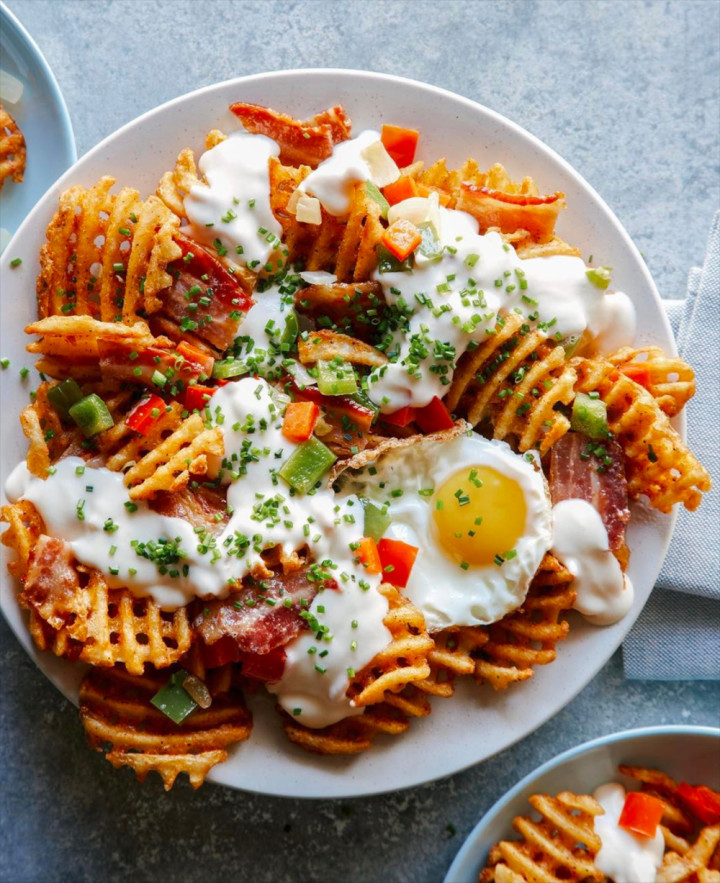 Despite the name, bacon isn't the only thing you'll see here. The L.A. friends behind this glorious account each take on their own role; Jenny as the food stylist and Teri as the photographer.
A quick browse through their account will warrant a deep urge for comfort food. While not all of it technically falls into that category, images of creamy skillet mac and cheese, succulent rib roast, and cheese filled breakfast rolls will have you thinking otherwise.
@spoonforkbacon saw the need to expand outside of the world of food Instagrams and took things a step further. Not only can followers find dozens of recipes on their website, they can also buy any of the three books this duo is selling.
As a bonus, complete your food setup with their in depth seasonal cocktail recipe guide.
Lina Saber
This foodie doesn't run the typical over-indulgent Instagram account. Lina Saber is different. Through studying nutrition, and becoming passionate about health, all she wants to do is share her knowledge and creativity with the world.
Head over to Lina's website, radiantplantlife.com, and you'll be able to peruse through some of what she offers in her potentially life changing cookbook. Expect over one hundred healthy recipes like kale paleo noodles, creamy cherry bowls, and cheesy butternut squash. For all the nutrition conscious individuals out there, rest assured; recipes are plant based, vegan, and gluten-free.
And for all the nay-sayers, you're in for a big surprise. Lina's posts don't just scream nutritious, they absolutely radiate delicious. Plates full of brightly colored, insanely photogenic food overwhelm the senses and will leave you hankering like a health nut without even realizing it.
Indulgent Eats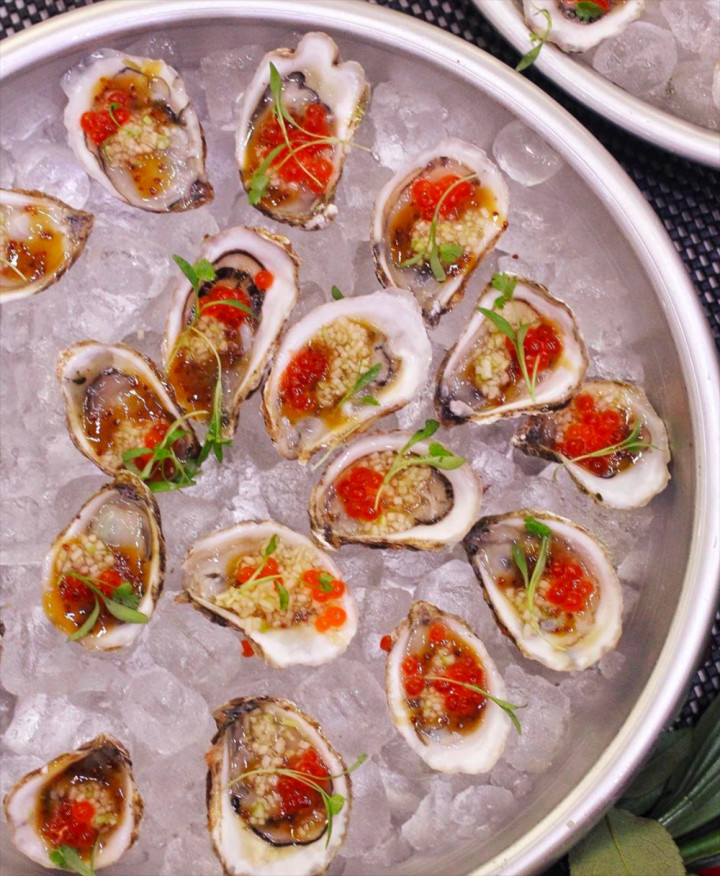 Jen Belisi, owner of @indulgenteats, would rather spend less on daily expenses like rent and go all out on "indulgent eats" like five star meals at the newest restaurant in town.
Based in New York City, Jen plays digital marketer by day, but successfully runs one of the best food Instagrams when she's not doing "real work." Traipsing around the city in search of new and amazing food, this talented girl lives large when it comes to exploring must-have cuisines.
A search through @indulgenteats will reveal a few things. First and foremost, the eats posted here truly are indulgent. Double stacked burgers, oozing with cheese and dripping with sauce will draw you in. Nachos al pastor, cooked to the perfect level of crispiness and smothered with cheese, beans, and guacamole will keep you around. Sizzling filet mignon will have you coming back for more.
Food Baby NYC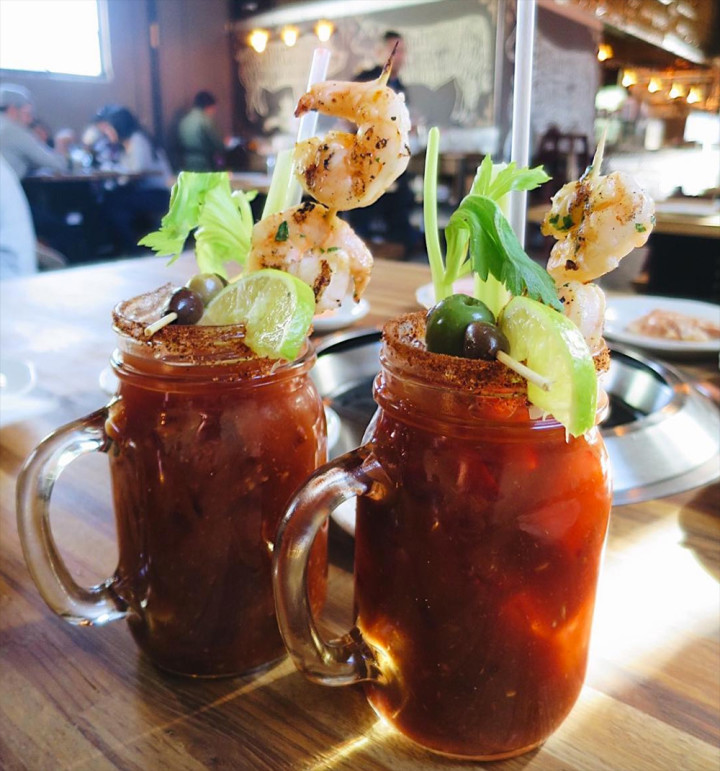 Erin Robles, owner of @foodbabynyc, has broken out in popularity with over sixty thousand Instagram followers. Like some of the other foodies on this list, Erin has two jobs - interior designer and food photo connoisseur.
When it comes down to it, hearty food (and the occasional drink) dominates this account. Think meat, cheese, eggs, noodles, creamy sauces, and decadent sandwiches. One fan favorite is the fried chicken and melted cheese bread bowl (seriously...a cheese filled bread bowl). Another is the classic chicken and biscuit, albeit with a heavy dose of gourmet. And don't forget the Bloody Mary, filled to the brim and topped with bacon and other mouthwatering meats not normally found in drinks.
With a background in interior design, it's no wonder this account is so appealing to the eye. Erin showcases good food, mindful design, and excellent photography like a pro.
The Sushi Gram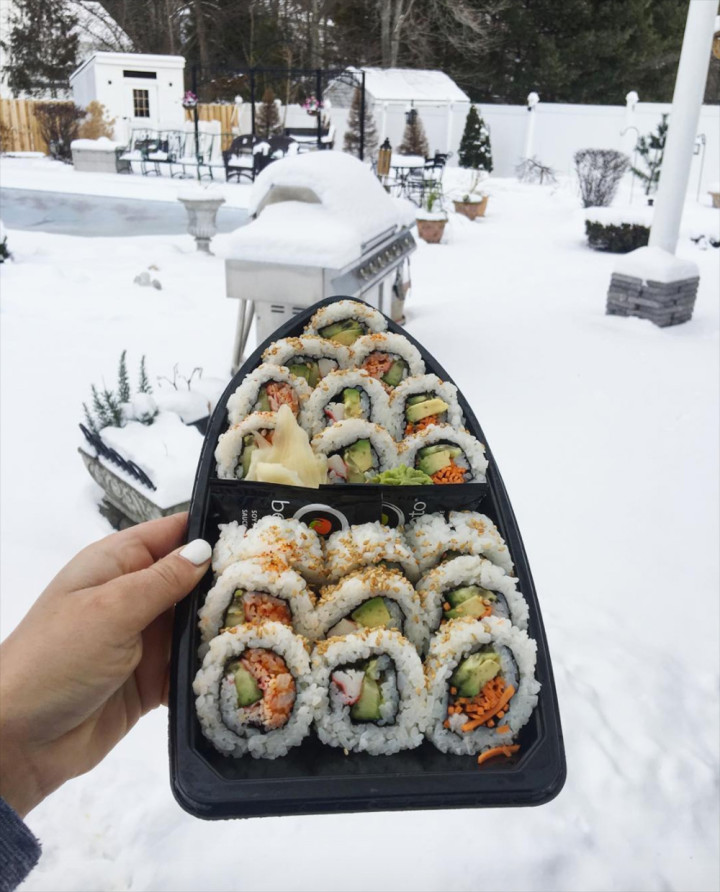 Sushi lovers, unite! Food Instagrams have just stepped it up a notch. Run by avid Instagrammer @abaroogle, this account is for all the hand roll obsessing, fish eating, sticky rice devouring Insta-fans out there.
@thesushigram keeps it simple and lets the food speak for itself. Apparently, when you run an account focused on one of the most delicious cuisines out there, you don't need to add much flash. Pictures of sashimi, sushi rolls, sushi boats, takeout sushi, and even sushi shaped pillows flood the posts. Curious as to what a sushi menorah looks like? @thesushigram can help. Itching for a sushi meme to share? This account will not disappoint.
When you need to dive head first into a sushi loaded foodie-gram session, look no further; this account is a win.
Snacks After Sundown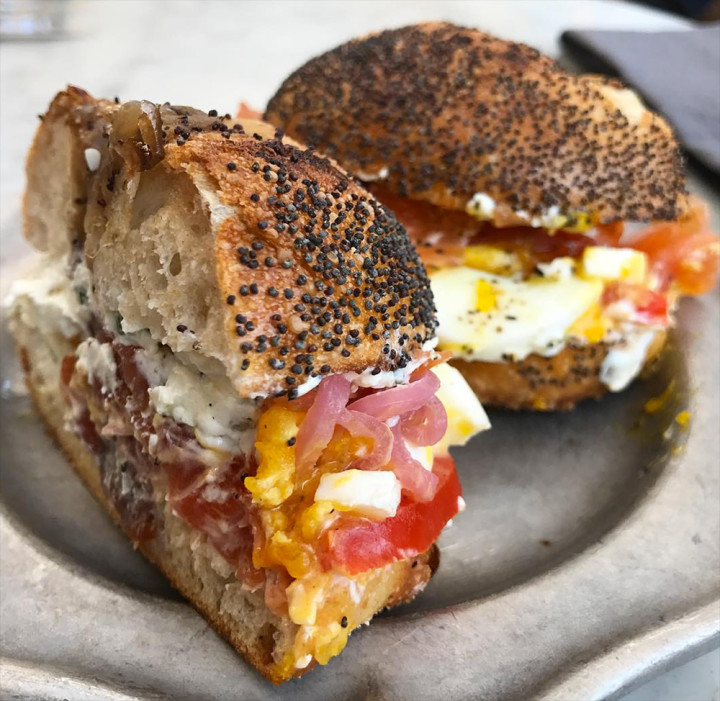 Hop on over to @snacksaftersundown, and you'll find a page filled with travel and a lot of food. And while this account name might suggest a focus on snacks, you'll find so much more. Sure, an appetite inducing cheese plate or single deviled egg make their way into photos here. Crowding around them are shots of spicy rigatoni alla vodka, lamb ragu, french toast eggs benedict (together!), and enough chicken parm to feed a small village.
@snacksaftersundown showcases restaurant quality food. While it might not always be from a sit-down eatery, these meals are all decadent, over the top, and sure to instill a generous dose of food envy.
With a healthy following of nearly seventeen thousand fans, this account is quickly becoming one of the most visited food Instagrams out there.
This Girl Can Eat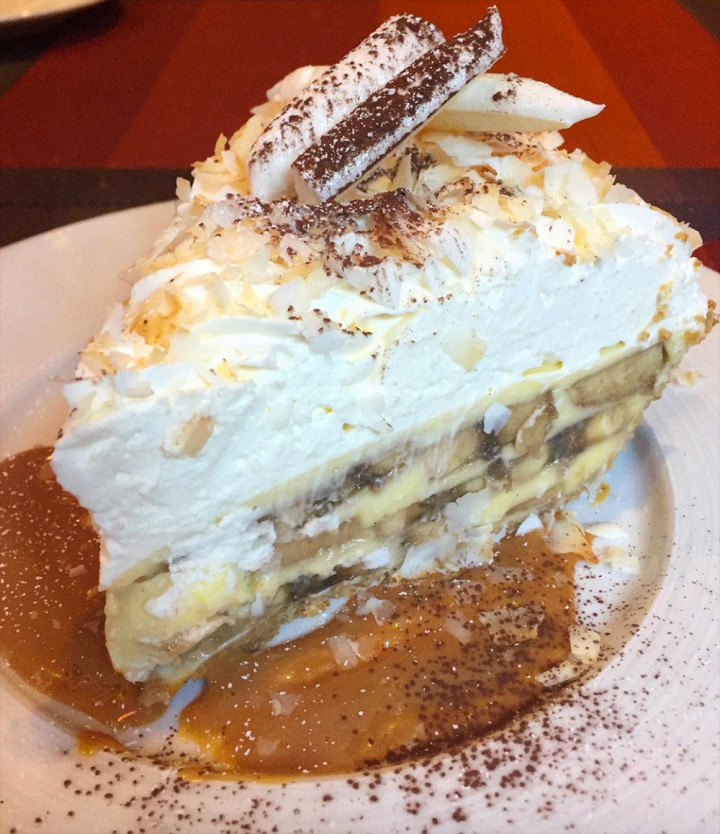 Another food and travel connoisseur, Megan Murphy has certainly made a name for herself in the Instagram world. Also based in New York City, this foodie does a hands-down job portraying her fair share of NYC indulgences.
Foods on this account don't fall into any other category besides amazing Manhattan eats. Megan does a great job of adding variety, which obviously appeals to the masses.
This lifestyle writer and avid traveler shares stories through her pictures from all over the world. Starting in her home-base, she posts shots of overflowing meatball buckets from the famous Meatball Shop and fried chicken sandwiches from HandCraft Kitchen. Taking a step outside the city, and things like poached shrimp and wild mushroom tortellini fall into place. For a healthy mix of worldly cuisine, @thisgirlcaneat fits the bill.
New Fork City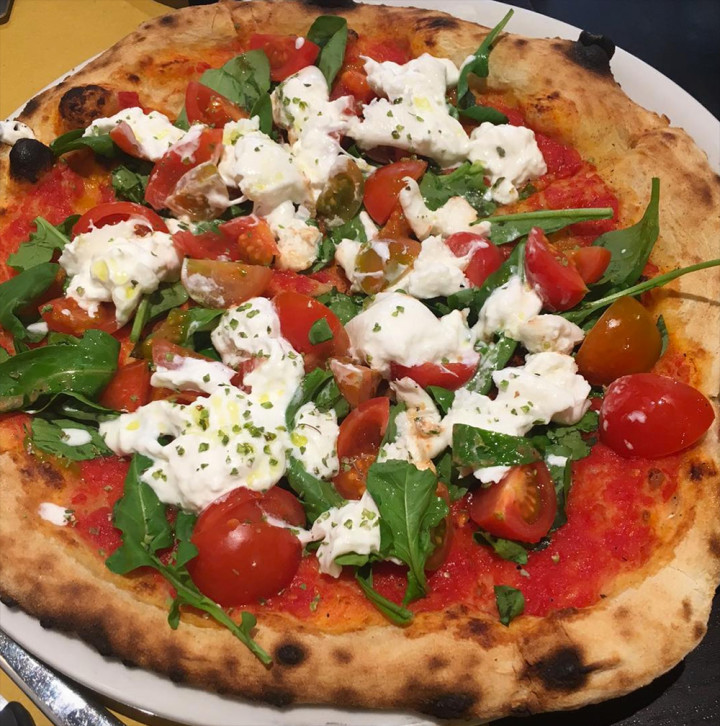 It's no surprise that more than one of these foodie Instagrams is based in New York City. In a place where you can get anything at anytime, food options certainly aren't limited. @new_fork_city, with a particularly clever name, showcases this sleepless city's smorgasbord of food offerings with a keen eye for delicious.
Created by high school friends in 2013, this account was brought to life as a way to combine passions for food and photography, and has since grown into a following of nearly eight hundred thousand users. Perusing through @new_fork_city is like taking a food tour of Manhattan.
Treats like the peanut butter and jelly donut from Doughnut Plant or grilled cheese from Melt Craft both find their place here. For food Instagrams with a well rounded mix of mouth watering eats, this account absolutely does not disappoint.
Eating for the Insta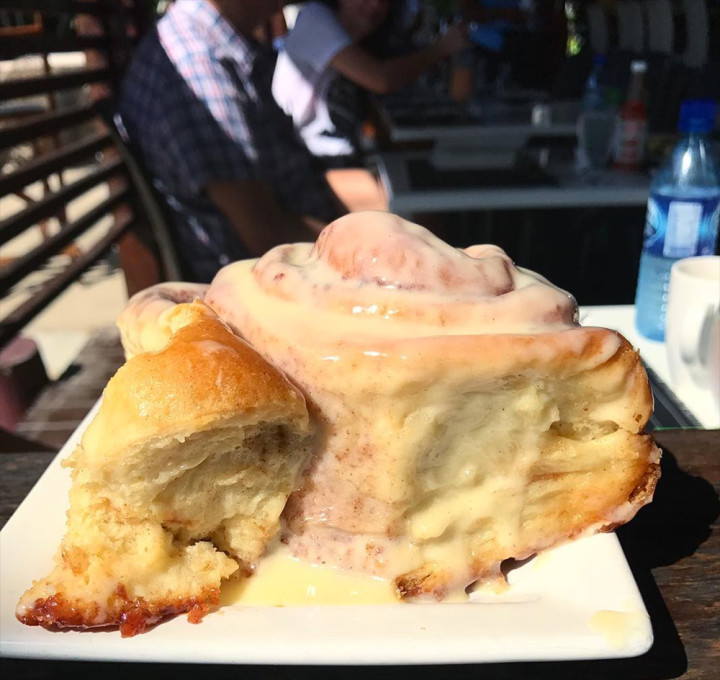 This account isn't just another Instagram to follow. No, this account is so much more. A side project of the site Betches.com, @eatingfortheinsta is part of an entire brand.
Developed by a few Cornell college students, this account is a no-shame showing of good food at its best. You won't find refined restaurant meals or five course dinners here. What you'll see instead are endless posts of chocolate chip cookie sandwiches, messy cheese fries, nutella filled donuts, and pancake cupcakes.
With a website and brand that speaks to girls who do and say what they want without feeling the need to hold back, these college friends are quickly making a name for themselves in the Instagram world as well. For some no-holds-barred, delicious-looking food, these girls know what's up.
Endlessly scrolling through foodie accounts on Instagram has become pretty commonplace these days. There's just something about indulging our minds with images of downright exquisite-looking food that keeps us glued to our screens. Do yourself a favor; let the top food Instagrams do what they do best, and satiate that mental appetite.