Top dishes in India
Explore food in india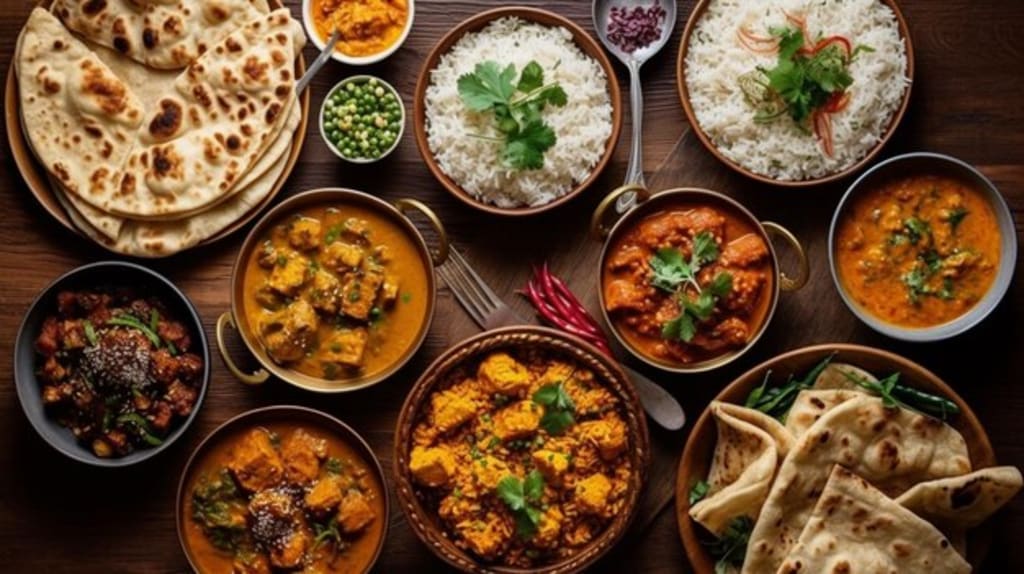 Dishes in india
1.samosa
samosa is a deep fried pastry with a spiced fillings usually madewith potatos ,spices and herbs. sometimes these are made with chicken .samosa is one of the most common eaten snack across india.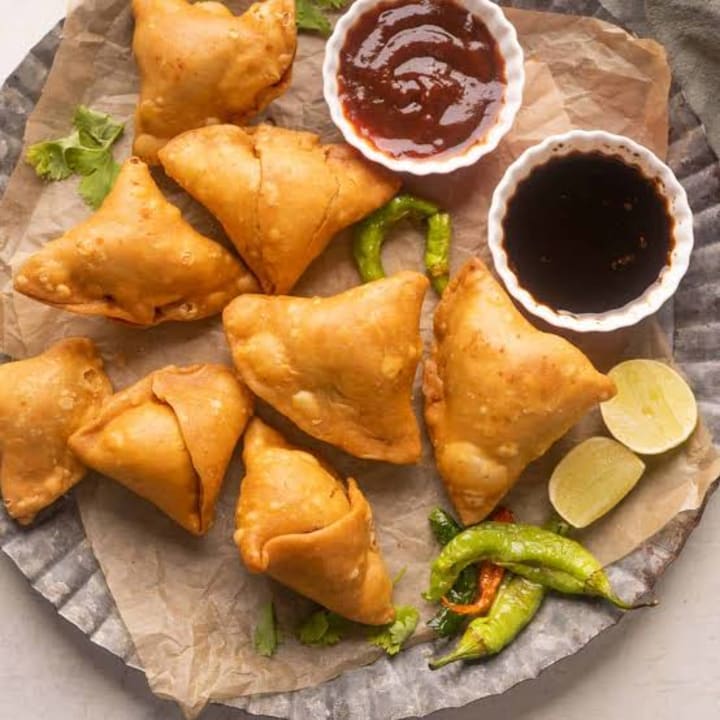 2.dalsoup
Dal soup is an Indian soup variety where lentils are simmered with vegetables, leafy greens, spices and herbs to make a satiating dish. This soup is a good way to add some protein especially on a vegetarian or vegan diet. This is a healthy Indian dish with subtle regional variations resulting in varied flavors.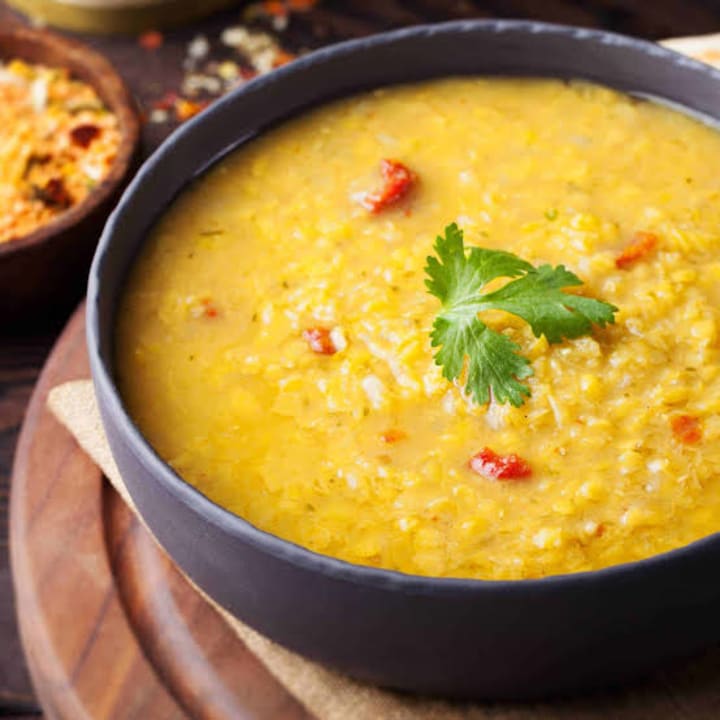 3.curry
There are many different types of curry, all of which come down to a few basic ingredients. You start with cooked onion, ginger, and garlic, add generous heaps of spices, and then bring it together with a liquid base. There are different types of Panang curry ,Shahi paneer ,Butter chicken, Green curry can be made.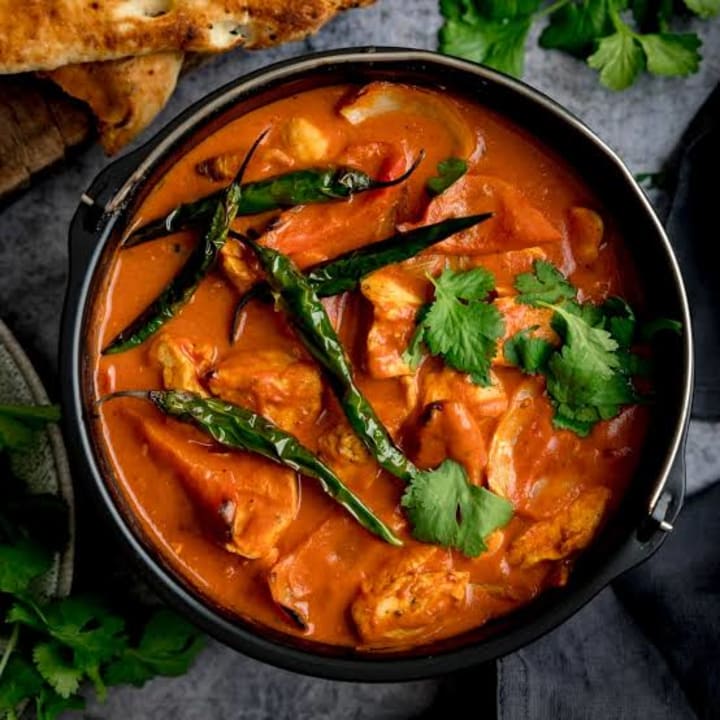 4.Tandoori chicken
tandoori involves marinated meat being cooked over an intense fire in a tandoor, a clay oven. The meat is lowered into the oven on long metal skewers and cooked in this smoky and extremely hot environment until done. Tandoori chicken is a crazy good and smoky chicken appetizer that you are sure to love, truly! Traditionally, prepared by indian people.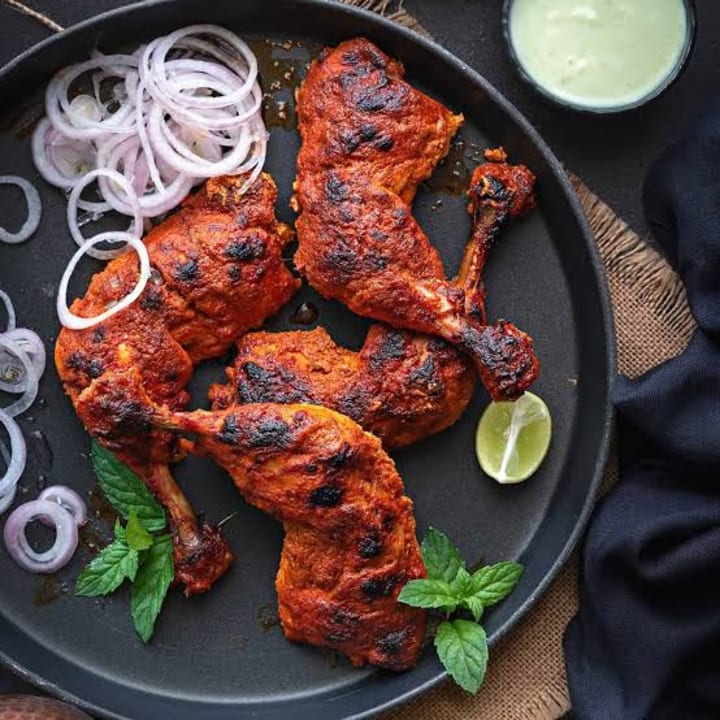 5.Biriyani
Biryani is a mixed rice dish originating among the Muslims of South Asia. It is made with spices, vegetables, rice, and usually some type of meat. In some cases without any meat, and sometimes with eggs and potatoes. Hyderabadi Biryani is the most famous Biryani in India, this variant is indeed every Biryani lover's favorite.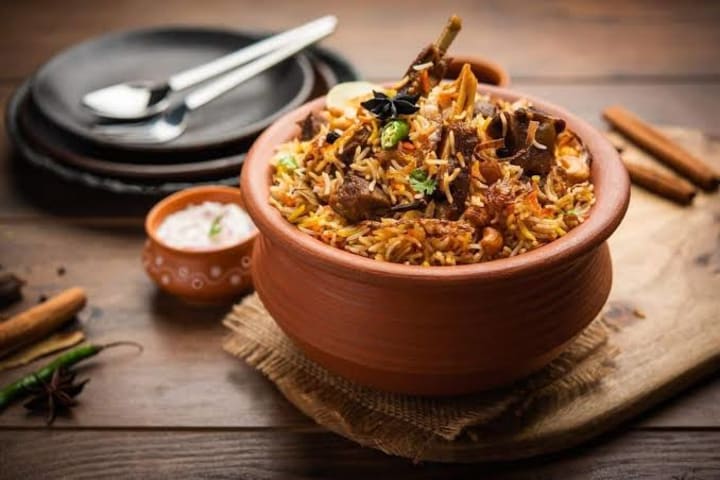 6.Dosa and idly
Both idli and dosa batter are made from rice and lentils. Idli batter is more thick in consistency than a dosa batter. To make dosa, the batter is spread on the tava (griddle) and thus needs to have a slight flowing and spreadable consistency. For idli batter the ratio to be used is 4:1 of rice and lentils.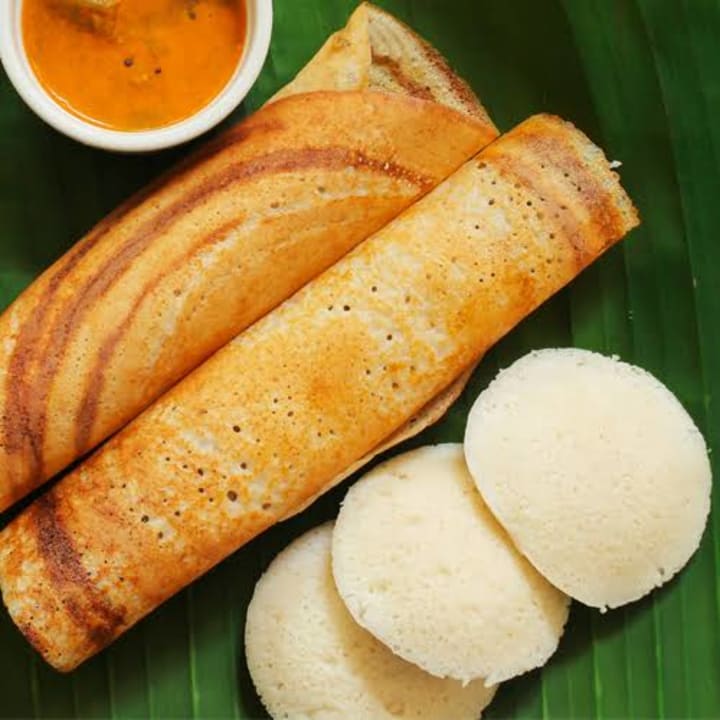 7.Naan
Naan in parts of the Indian subcontinent usually refers to a specific kind of thick flatbread. Generally, it is usually leavened with yeast or with bread starter (leavened naan dough left over from a previous batch); unleavened dough (similar to that used for roti) is also used.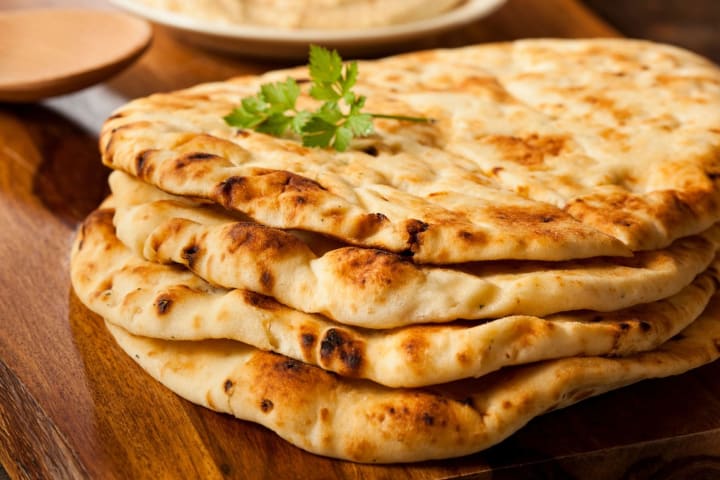 8.Ginger chicken kebob
Ginger Chicken is a homestyle Chinese dish made with lots of fresh ginger, garlic and scallions, cooked down into a sticky brown sauce great over rice or noodles.To make chicken shish kebab, pieces of boneless chicken are marinated in a mixture of olive oil, lemon juice, garlic, and various herbs and spices such as paprika, cumin, and oregano. The chicken is then threaded onto skewers along with vegetables such as onions, bell peppers, and tomatoes.
9.Lamb chops
Lamb chops Preheat the grill or barbecue and cook for 3-4 minutes on each side or more depending on the desired doneness. Chops will be soft and springy with moist pink juices for medium-rare, firm and springy for medium, and very firm with no sign of juices for well done.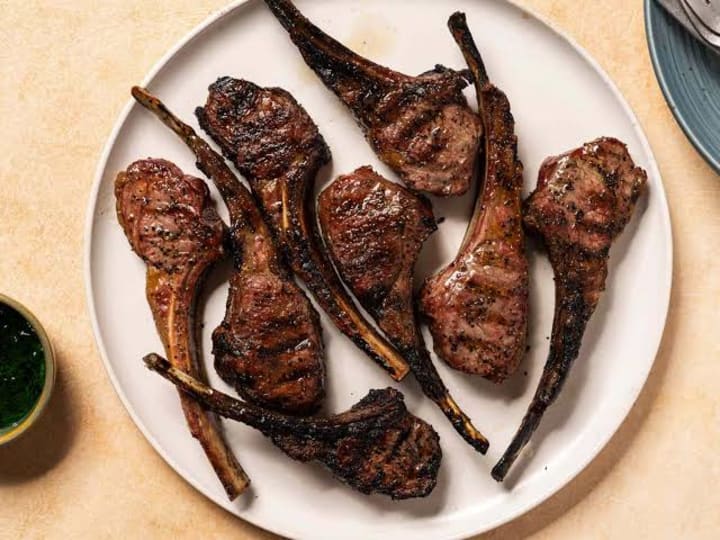 10.Chapathi
Chapati is an unleavened flatbread made with whole wheat flour, water, and salt. The dough is usually baked on a griddle. It is extremely popular throughout India, Bangladesh, Nepal, Pakistan, and Sri Lanka, but the bread had also spread to Africa and Southeast Asia.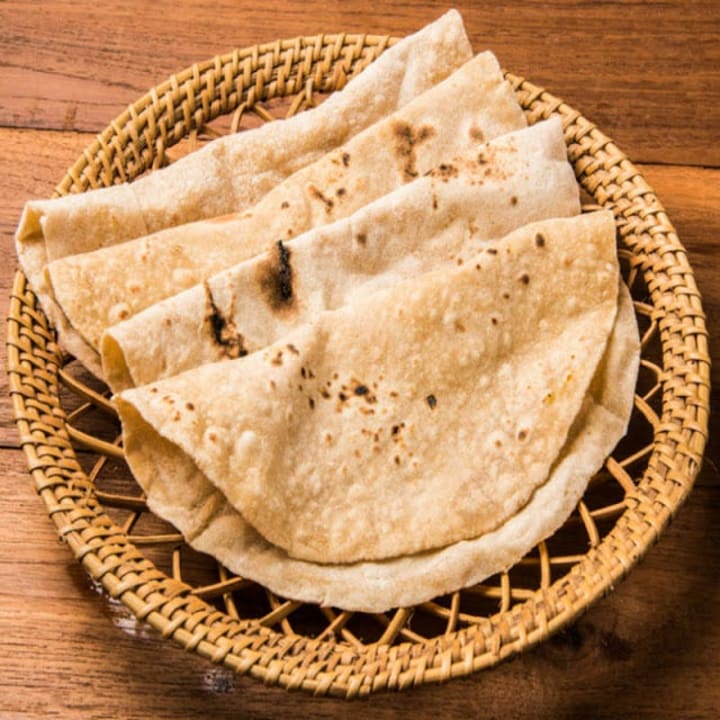 11.Pakora
Pakora is a savory, deep-fried Indian snack made with chunks of vegetables such as potato, cauliflower and eggplant, or meat of choice, which is then dipped in chickpea flour, seasoned with turmeric, salt, chili, or other spices, and deep-fried in ghee. It is a quintessential Indian snack, easily found on numerous street corners and most popular during spring, when the locals choose to celebrate the monsoon season by eating fried foods.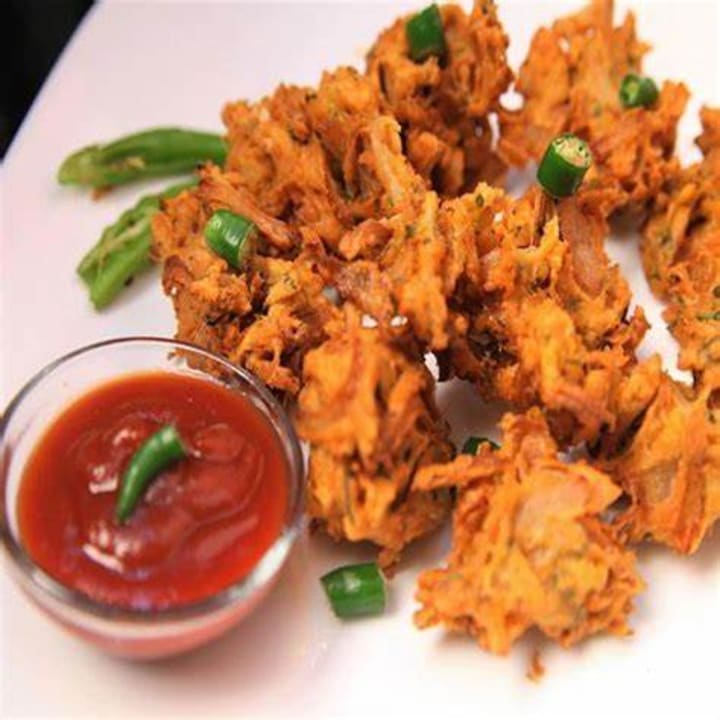 Reader insights
Be the first to share your insights about this piece.
Add your insights