Top 5 Gluten-Free Pizzas
Frozen, homemade and delivery; I tested so you don't have to!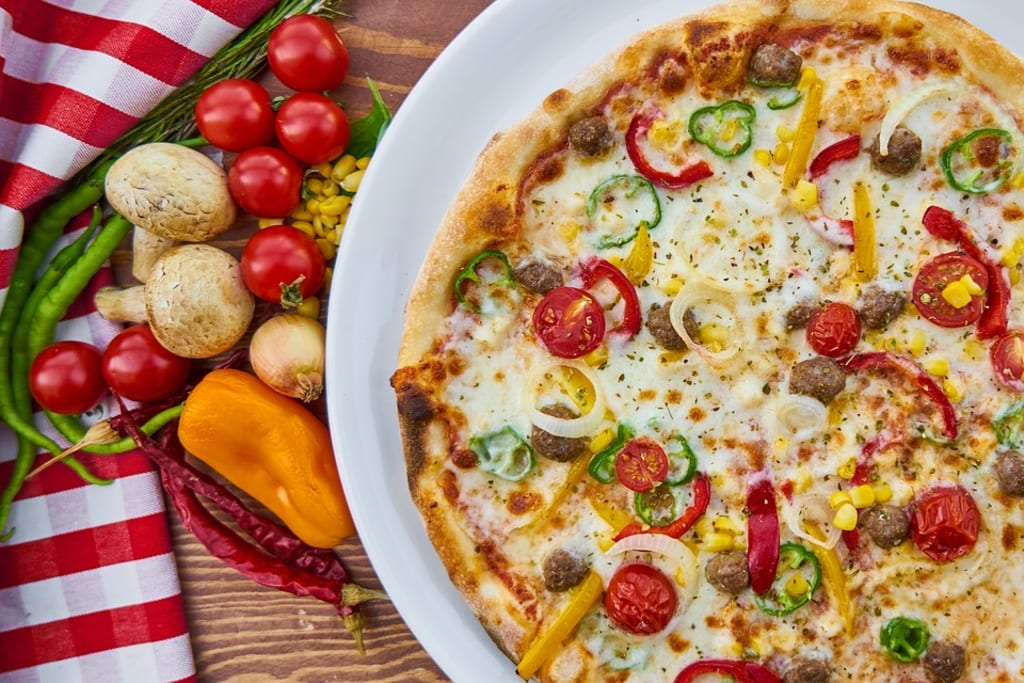 Gluten. Free. Pizza. Something unusually hard to achieve and have it actually be edible. Something that, since having to go gluten-free about a year ago for medical reasons, I have longed to find the best of... and I think I have.
Now Gluten free pizza will unfortunately never have that amazingly chewy, bounce that regular crust has, however, it can still be amazing! Now let's explore our options! Our categories today will be frozen, delivery, and D.I.Y (or make at home crusts as these are where my experience lies). Each category will have 2-5 candidates and will be ranked from best to worst and each one will only count their plain cheese pizza nothing fancy, no toppings, just plain cheese.
Let's get started!
Frozen!
We will focus on frozen first.
Sabatasso's Gluten Free Pizza: This is my absolute favorite of all of the gluten-free pizzas I've tried. The crust stays a little chewy while still having crunchy edges, the sauce isn't too tart or too sweet, and the cheese is absolutely stretchy and melty. I would pick this over delivery at any time. The crust also lacks that distinct "Gluten-Free Flavor" that a lot of gluten-free baked goods tend to have. You know that slightly fruity flavor? Not this pizza! Unfortunately, I've only ever found this at Costco. It's also the best for your money at a 3 pack being only $15! That's $5 a pizza! Can't beat that!
Freschetta Gluten Free Pizza: This is also super delicious! I do find though that the crust always comes out a little underdone and rather than crunchy the crust edges come out hard. The other downside of this one for me is that it's $10 for one pizza...
Udi's Gluten Free Pizza: This is by far my least favorite frozen gluten-free pizza, and honestly my least favorite gluten-free brand. Their attempt at a crust has that distinct "Gluten Free Flavor" and I find that flavor in most of their baked goods. It is also distinctly a personal sized pizza and costs much more.
On to delivery!!!
Delivery!
Now I try not to order pizza in often (mostly because my favorite frozen pizza is significantly cheaper), however, on the off chance that I do decide to order in here are my favorites!
Dominos: I thoroughly enjoy their gluten-free pizza crust however my biggest grievance is that they always tend to overcook the bottom of the crusts. The sauce is fine and the cheese is always awesome! It is personal sized and only comes in one size and for the price, I would expect more than a dinner plate sized pizza.
Zeek's: Now, this is a local Seattle pizza restaurant that does delivery. I did enjoy their pizza! I do think though that their crust, once again, tastes too "Gluten Free" it has a fruitiness to it that put me off a bit. on the other hand, the sauce was great!
On to our final contestant: make it yourself!
D.I.Y!
Now don't get me wrong, I used to love making pizza at home! Gluten-free pizza crust, on the other hand, is not, in my opinion, a make at home kind of thing. let's take a look at our options though if we ever do feel like making it ourselves!
Trader Joes Gluten Free Flatbread Pizza Crusts: These are fantastic! Trader Joes has so many amazing gluten-free products and this is just one of several crusts they offer! I know it might seem like I'm cheating a little because the crusts are prebaked and they only have to be cooked to your pizza preference but I think they deserve to be counted! They come out delicious every time. My biggest pitfall with these is that they are personal sized again. It seems to be a common theme among gluten-free pizzas is that they are personal sized. Never big enough for a whole family of gluten-free people to share. Never the less delicious!
Cheese Blend Crust: I have seen this crust all over the internet lately and thought that I would throw it in. I found when I tried it out that it came out less like a crust and more like a large cheese cracker. Plus then you are meant to put sauce and then more cheese on top of the cheese. No thanks, that's way to much cheese for me.
Bobs Redmill Gluten Free Crust Mix: If I could make this any lower on my list I would. I despise this crust. It was one of the first gluten-free crusts I tried. It cooks like a drop biscuit I would use with gravy, it tastes fruity and kind of like soil. It's weirdly soft and all around just no good.
Gluten-free pizza can be hard, but it doesn't have to be! Always taste things for yourself and see what you like the best! I hope that my insight can be of a little bit of guidance to you in this journey into Gluten Free!
Best of Luck!
Em.