Top 10 Foods You Have to Try From Kerala
You've gotta try them!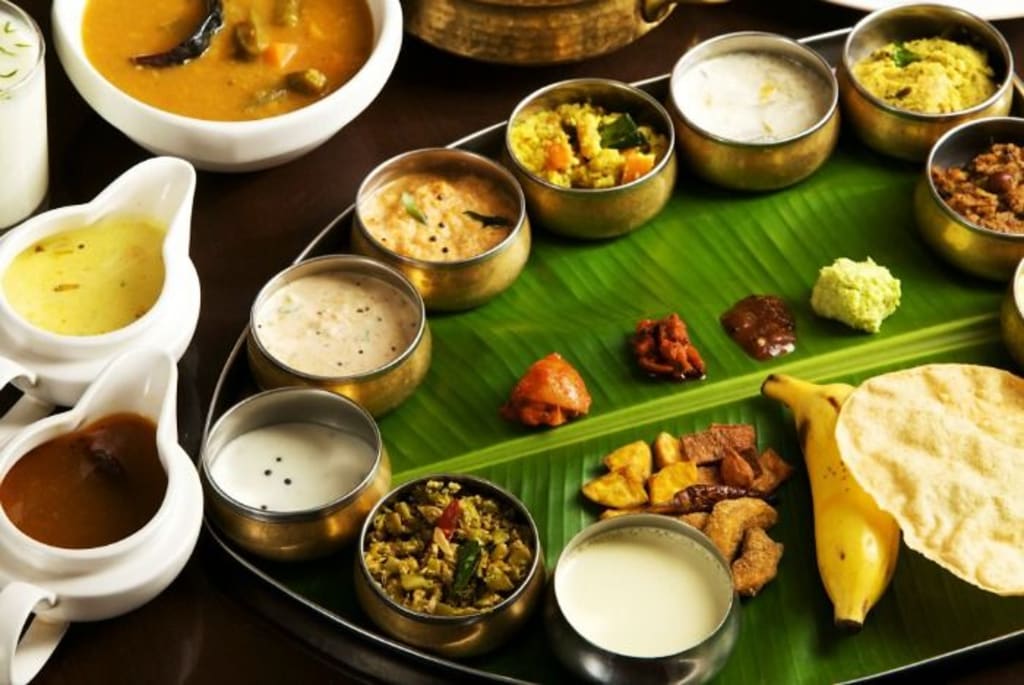 Kerala is tradition, and this cannot be portrayed better than through its presentation, preparation and consumption of food. Having lived seven years of my young life in Kerala, and being brought up for the rest with my mum's amazing Kerala cuisine, I thought it would be the best first post for me to share something close to my heart.
The food often resembles the culture and most specialties reflect the fresh produce available in the area as you will see below. I have tried to include a fresh variety while showing you what I love best and what you hopefully will one day have the opportunity to try in the land they call 'gods own country'. So here we go.
Let me know what you think of the ranking and if you agree.
10 Karimeen Pollichathu
Kerala is known for its fish and marine life, primarily due to the backwaters of Alappuzha (Alleppey). This is often a delicacy enjoyed on a relaxing trip aboard a house boat overlooking the scenic countrysides of the state. The fish itself is coated with a thick paste made up of chillies, ginger, garlic and other condiments which is then covered in a fresh banana leaf and fried in oil. The end product is a delicious and crusty skin followed by a tender meat, the taste of which is indescribable. A must try.
9 Idli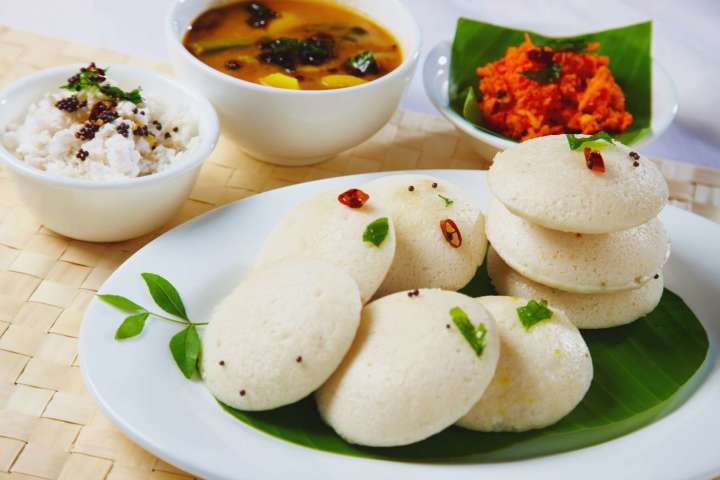 One of my mums favourites, speculated to have originated in Indonesia near the 11th century. These are now found on the breakfast table of most Kerala families. These luscious rice cakes give you an amazing, soft and rich bun which can be enjoyed by itself or with a side dish. This side dish is usually a curry that is either Sambhar or a coconut chutney (chammanthi), because you can't go wrong with a little bit of spice in the morning!
8 Parotta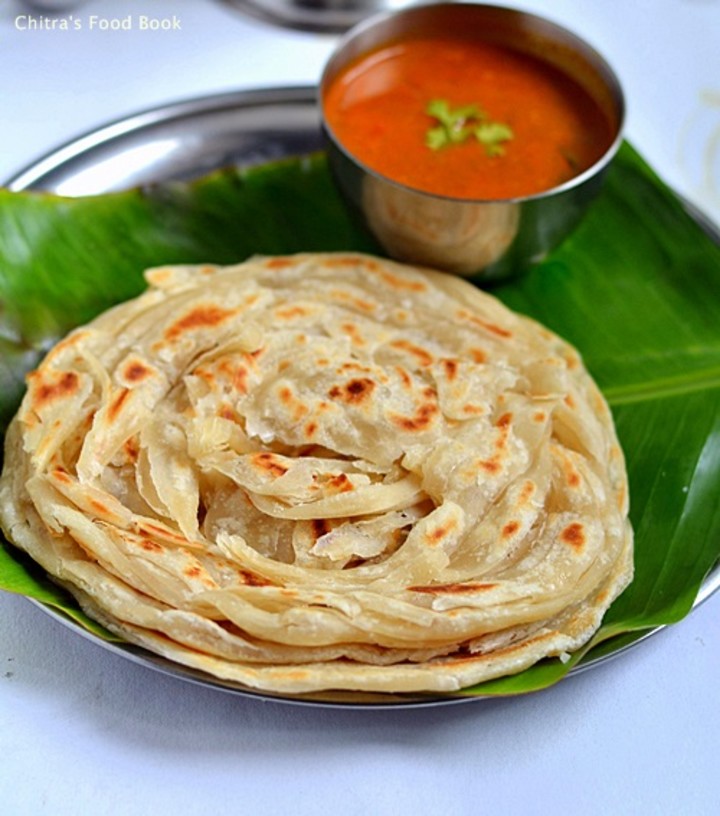 My favourite dish from Kerala and probably of all time. Nothing comes close to the softness, crispiness and tastiness of this 'bread'. The combination of the three creates an experience you will never forget. Originating in the Malabar region of India which has now transformed into areas such as Kasargod, this food has spread to every corner of India to the point that all Indian restaurants in the world now probably serve it. Made predominantly with a flour called Maida, the dough is mixed with ghee, water and oil and then beaten and twisted and twirled into spirals which result in the swirl you can see in the photo. Enjoyed with most curries but my favourite dish to accompany this would be a Beef Fry (beef ularthiyathu).
7 Beef Ularthiyathu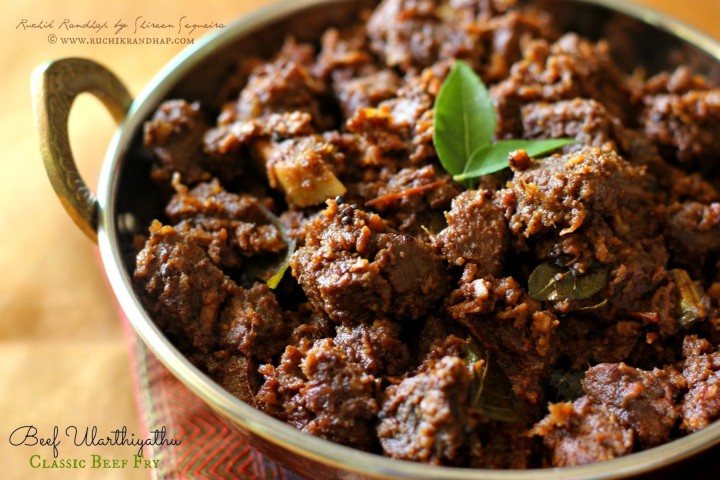 Thought this followed on pretty nicely from the following post. Also known as the Kerala Beef Fry, it is a dish that is made in almost every Indian home. Marinated and cooked in a thick Masala paste that consists of chilli, coriander, pepper and tumeric powder as well as garlic paste, this dish has a very well rounded flavour that balances the spiciness with the taste of the beef. Often garnished with onions and coconut bites, the dish is usually an accompaniment to popular dishes such as rice or parotta. You won't forget the flavour ever in your life once you taste.
4 Masala Dosa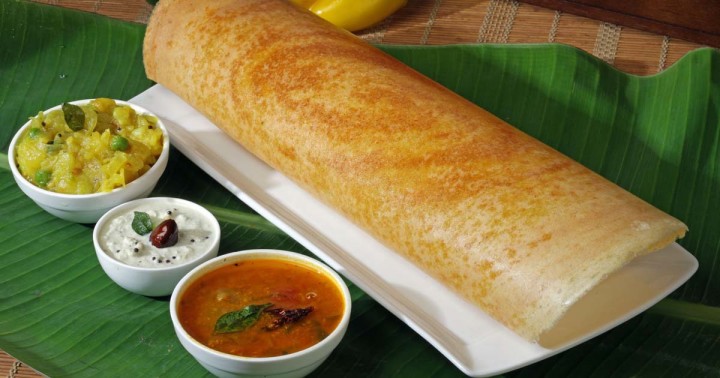 Known as the signature dish of South India, this dish made from a rice based dosa which covers the spicy potatoes contained within has been consumed and loved for over 2000 years. Eaten as a staple in many households, the spicy potatoes and sour dosa balance each other very well. While this can be eaten with other curries, I often find this completely unnecessary and sometimes a detriment to the flavour of the potatoes within. This dish is served in many five star Indian restaurants, however, I find that the true flavour is drawn out when made by passionate hands at a village street vendor in the suburbs of Kerala, or better, by my mum.
6 Puttu and Kadala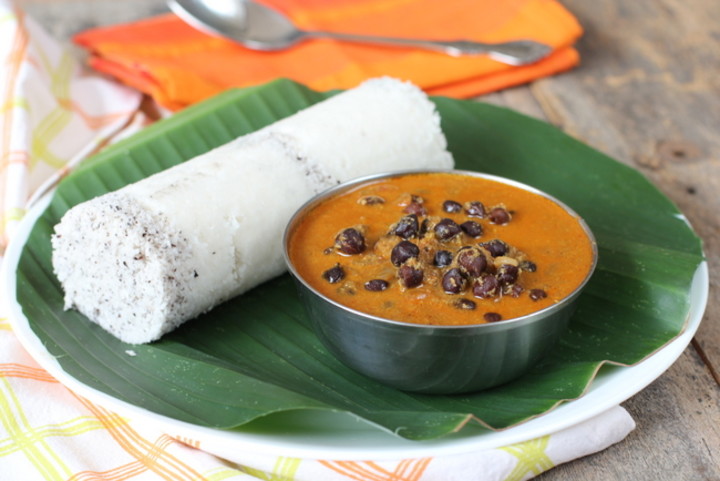 Another breakfast dish to add to the list. Kadala or as known in English, chickpea, is a staple curry in Kerala cuisine. Enjoyed as side dishes for breakfast, lunch and dinner and who can fault us, the taste is incomparable. While not too spicy, the little spice draws out the full flavour of the chickpeas and serves as a brilliant dish to go alongside the soft and sometimes sweet, puttu.
Puttu is a dish made from rice powder or puttu powder and combined with grated coconut. Wonderfully soft and enjoyable with both a spicy curry or a bit of sugar for kids! Warning - it is very filling so you might have to clear your plan for lunch.
5 Appam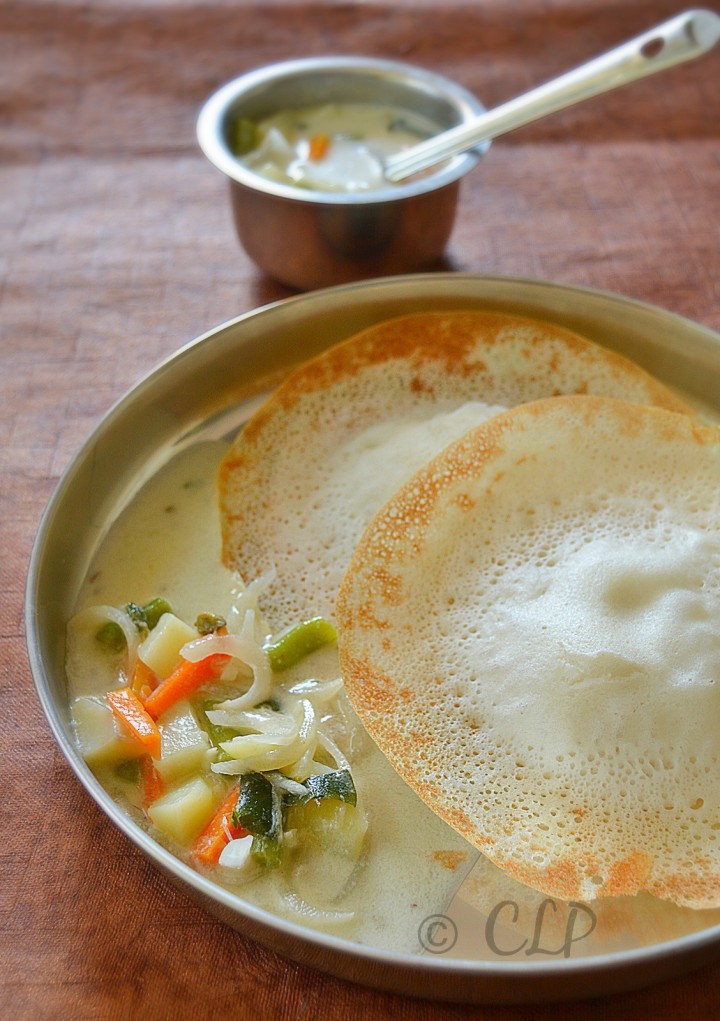 Oh my GOD, I am drooling while I write this, the picture may have been a mistake! ANOTHER breakfast item, similar trend eh? Made primarily with cooked rice to add air to the batter which results in the perforated bread you see in the photo. The batter is usually left overnight to rise and aerate further with a bit of yeast to hasten the process. Cooked similar to a pancake, in a pan, until the middle is fluffy and the sides are just golden brown. Often served with a chicken or vegetable stew, one cannot ask for a more tasteful breakfast.
3 Idiyappam and Egg Curry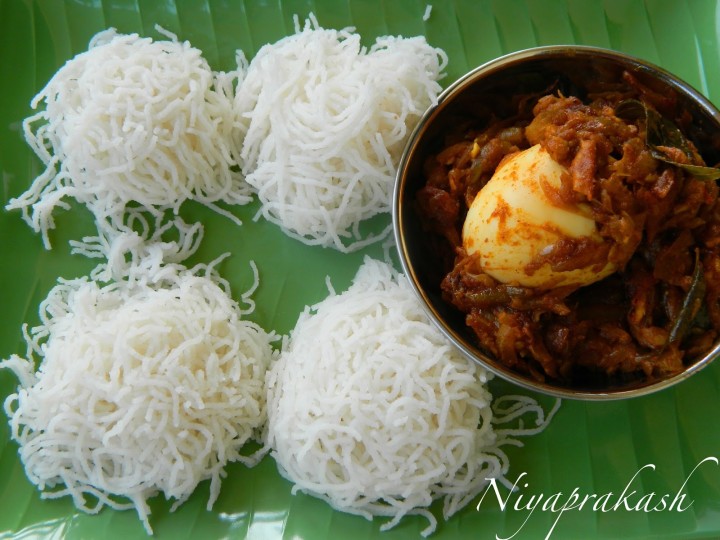 Guess what? I'm back at it again with another breakfast item. Guess we like a spicy start to our days. The idiyappam is enjoyed all around Kerala but mostly served at homes rather than at hotels. The idiyappam itself is very homely and relaxing (best word to describe it) but the addition of the egg curry or egg roast adds a vibrant colour and gives the whole dish a kick. However, similar to puttu, it can be enjoyed with a bit of sugar or if you'd like to follow in my dads footsteps, try it with milk. With a dough made with rice or idiyappam powder, which is available in most Indian stores, the idiyappams are steamed (making it a very quick and simple dish to make).
2 Nadan Kozhi Curry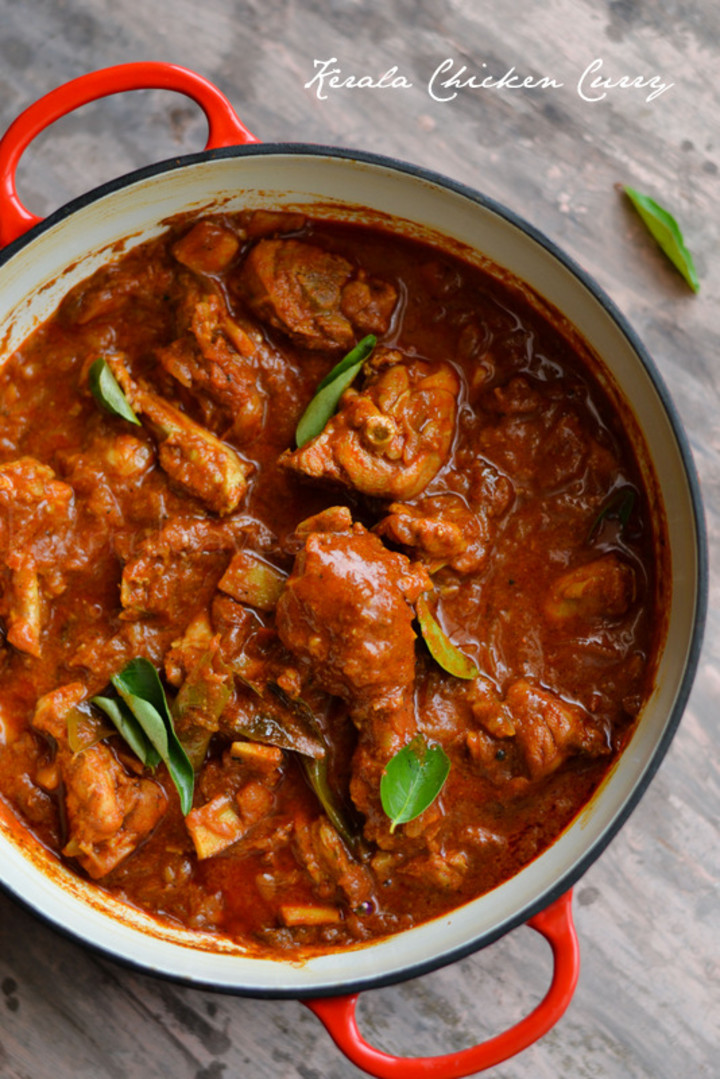 I mean, I couldn't finish this list off without a Chicken Curry, could I? So I present to you, the best curry in all of India. While Kerala cuisine is predominantly known for its fish and vegetables, our chicken curry does not bow down to its competitors form around the world. The taste comes from the Masala used in creating the curry and thus creating a spicy and aromatic curry which goes with pretty much any other dish on this list. Dad always had a saying that you never needed to eat a curry, but that the smell was enough to give you fill you up. I don't think this phrase could apply to a better curry in my opinion. The current Kerala Nadan Kozhi curry originates from Kozhikode (appropriately named don't you think) which is also renowned for its Biryani recipes which go hand in hand with the chicken curry.
1 Ela Sadhya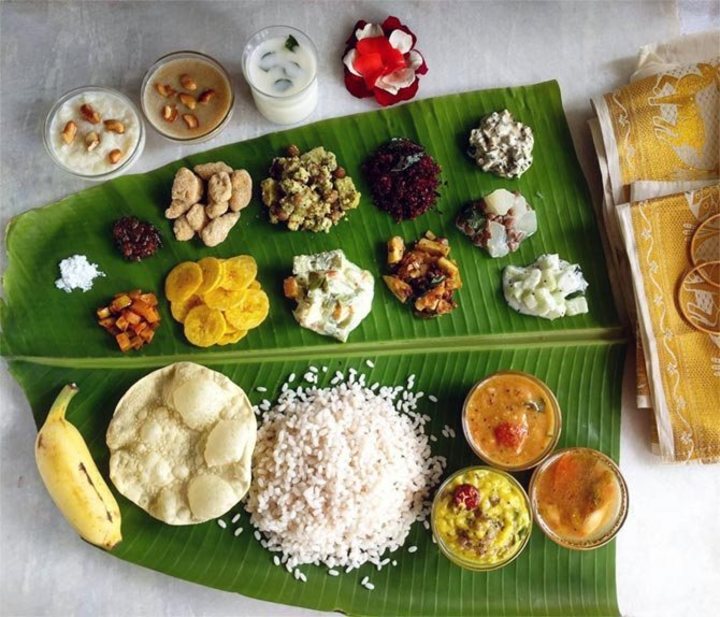 I mentioned above that Kerala is known for its vegetable dishes and I could not have picked any other dish to be known as the best dish to exist in Kerala. Also known as Oonu (also meaning lunch), this dish is rice which is usually served with around 20 to 25 condiments on a banana leaf is as traditional as traditional could get. This is enjoyed every year on the Hindu festival of Onam that celebrates the harvest by preparing fresh from the season. The usual items that are present in a sadhya include
Rice
Upperi (banana chips)
Ellisheri (a sweet pumpkin curry)
Gooseberry Pickle
Lemon Pickle
Mango Pickle
Kaalan (dish made with banana and yoghurt)
Pappadom
Pachadi (a curry made with sour ghourd and yoghurt with a generous amount of coconut shavings)
Palada Pradhaman (a dish made with sweet milk and dry fruits and nuts)
I'm going to stop the list there but if you'd like to know the rest then a simple google search will be at your service. This dish is hands down, the most well rounded dish to represent Kerala.