The Sweetness of Whole Grain
Whole Wheat Has Its Blessings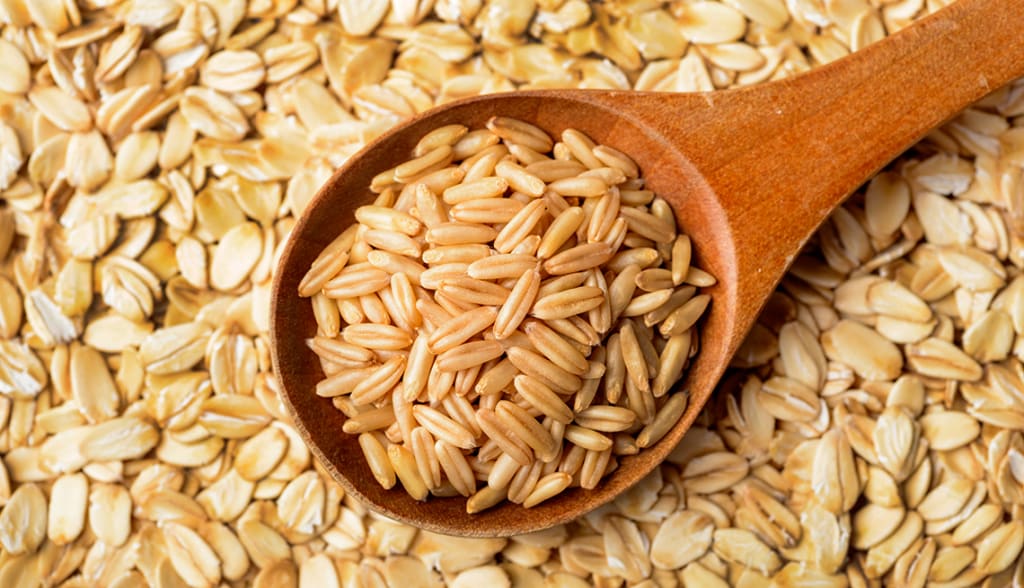 Photo credit: AARP
When I was in high school, I always looked forward to my fourth block class. My fourth block class consisted of sharpening my culinary arts skills and food nutrition. I enjoyed learning about different food and their health benefits.
I love food [research] so much that I further my passion for food by attending nutrition classes, seminars and workshops.
Many foodies [around me] didn't care too much for whole grain, but I begged to differ.
Let's take a closer look at what whole wheat has to offer your day!
Grains are grass-like cereals like corn, rice and wheat.
As I added wheat to my diet lifestyle, my foodie mind was astounded to explore grains furthermore.
Whole grain kernels have three categories.
Bran is filled with fiber, minerals and antioxidants like phytic acid, lignans, ferulic acid. Bran and fiber slows down the breakdown of starches into glucose.
Raisin bran cereal is packed with antioxidants and fibers to kick start your day!
Endosperm is predominantly carbohydrates.
Germ is packed with vitamins, minerals, and multiple compounds like polyphenols, stanols and sterols.
I like to add wheat germ oil to my morning and post workout smoothies. I like to use wheat germ in my oatmeal and midday yogurt.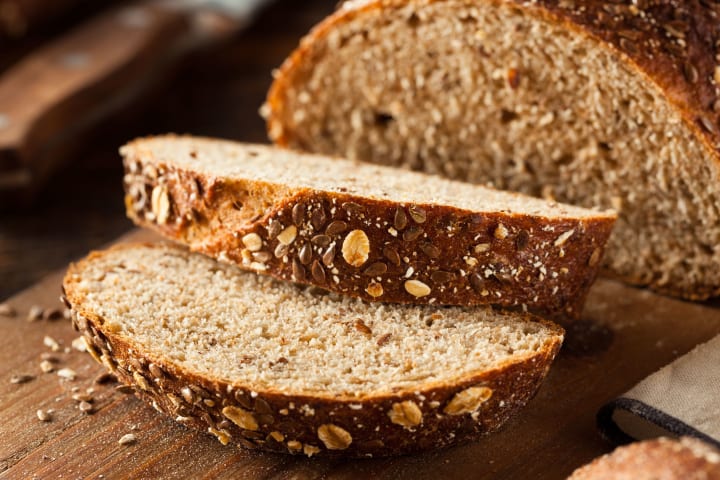 Whole wheat lowers the risk of cardiovascular diseases.
Switch out those two slices of potato bread for whole grain when you hear this!
Phytochemicals are natural chemical compounds that are essential for disease prevention. Phytochemicals and minerals, such as magnesium, selenium and copper, can reduce the risks of certain cancers.
Fiber, vitamin K and antioxidants found in whole grain can reduce the risks of stroke. Fiber prevents the formation of blood clots which can cause heart attacks and strokes.
Adding whole wheat to your diet lifestyle can lower triglycerides which can cause heart disease.
A study of nearly 500,000 participants showed whole grains can reduce against colorectal cancer. Whole grains reduced the risk of colorectal cancer by 21%.
Studies show consuming whole wheat daily can lower risks of heart disease.
A decade long study showed eating whole wheat can lower the risk of cardiovascular disease by 22%.
A report from the Iowa Women's Health Study showed consuming whole wheat daily can reduce deaths caused by inflammatory and infectious ailments, like neurodenegerative diseases.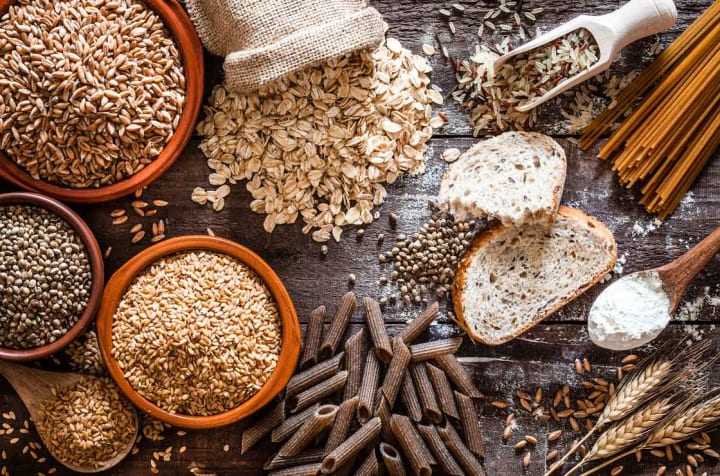 Whole Wheat can lower the risk of Type 2 diabetes.
I began appreciating whole wheat more when I discovered this fact! When I was in college, my Food Nutrition instructor enlightened my fellow classmates and me on how simply choosing a better bread can improve my battle with diabetes.
Eating whole wheat rather refined grains can reduce the risk of type 2 diabetes.
Fiber enriched grains can prevent obesity, which is beneficial for diabetes.
According to Healthline, adding whole wheat to your diet lifestyle can also lower blood sugar levels and improve insulin sensitivity.
Based on a decade long trial involving nearly 50,000 participants via The Black Women's Health study. Risks of type 2 diabetes were reduce by 31% in women of color who ate whole grains.
Ways to eat whole grains and wheat.
Oatmeal, popcorn, quinoa, buckwheat, barley, brown and wild rice. You can also enjoy whole grains like breakfast cereal, bread and pasta.
Here's my whole wheat bread of choice:
Though oatmeal and popcorn are easy to go for snacks and protein, I like to enjoy whole wheat and whole grains in different ways!
On the nights I want to make pasta, like spaghetti, I use whole grain or whole wheat pasta noodles. Whole grain pasta allows me to enjoy some of my favorite Italian dishes without the additional calories and additives.
Here's a few of my favorite whole wheat pastas:
Which ways do you add whole grain to your diet lifestyle?
Tip and comment below!
healthy
About the author
Bestselling author. Entrepreneur. Seasonings and spices saved my life. Where sheep and angels share the same color. Newport News, VA. Conqueror and lover of all things Fine Arts.
Reader insights
Be the first to share your insights about this piece.
Add your insights