The Gallery.
How a cook's act of kindness got him eight more regulars.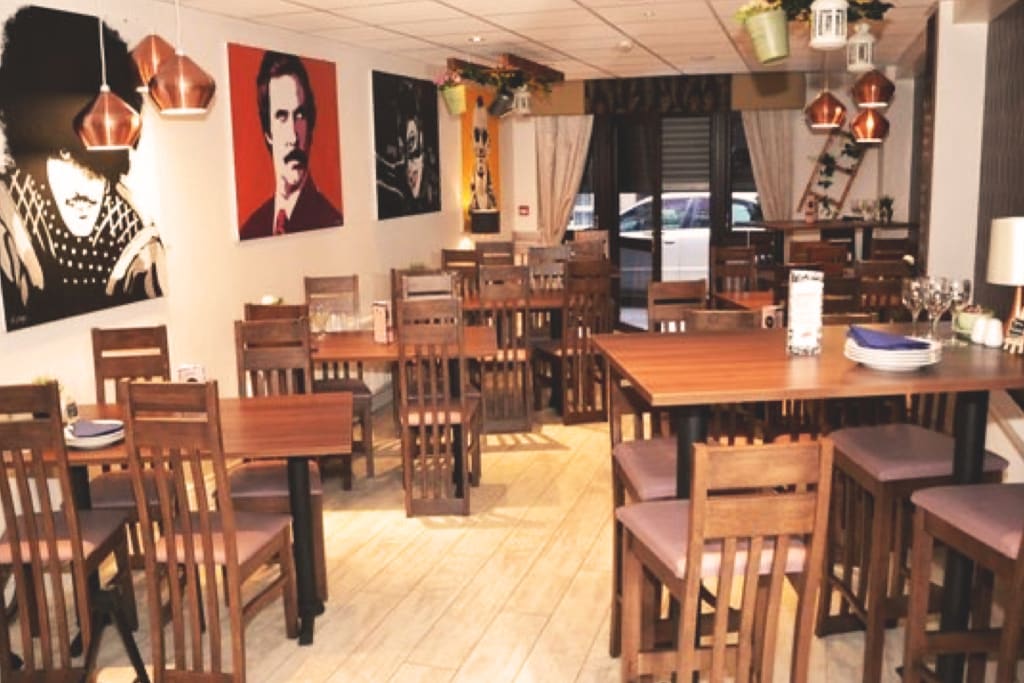 Me and my mates go camping (or we did before Covid-19) for one night every summer. The last year we went was 2019 and our luck striked out; the sun was shining. In Ireland that's a big deal so we set off through a massive field till we reached a small bank beside the river. The eight of us camped and had a great night. It wasn't even that cold despite the lack of clouds. Our problems only arouse in the morning as we realised the giant field we'd walked through was now soaking wet and the grass was up to our knees in places. There was no way around it.
We were starving on top of this. The sun wasn't as kind the second day and the prospect of walking to town in wet socks only to get a bus home sounded unbelievably awful. I wasn't even sure I had the keys for the house.
We set off through the field and got soaked (shocker). The rain started and the eight of us were starting to lose hope of any good coming out of the day. We reached the town and realised we all smelt awful so that meant no restaurants, no browsing the shops to pass the time. It was early too so the next bus was a few hours away and since it was a Saturday nobody wanted to ring their parents for a lift so early. Eventually Niall needed the toilet so bad he had to go to the place closest to him. 'The Gallery' said the sign above the door.
It was so hidden, or at least, unnoticeable we genuinely thought it was some kind of art gallery. We quickly dispelled that notion; our town was way, way to small and rural to have any form of art gallery. A faded menu was stuck on the window, bleached by the sunlight. I was starting to notice the pain in my feet when Niall returned and beckoned us forward. The owner had got to talking with him and after Niall explained our situation he'd invited us in. Yep, not showered, sopping wet, looking like alcoholics after two straight days with no sleep.
We couldn't turn him down.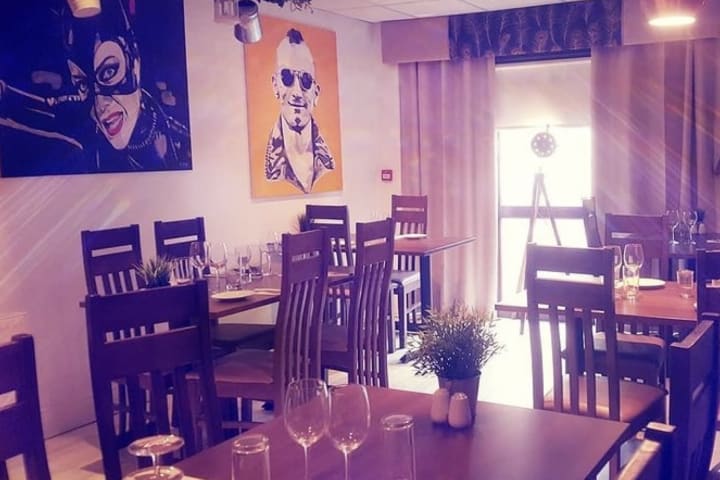 We sat down (the place was almost completely empty) and he approached us. He asked us if we'd like to dry our shoes out in the sun out back. We were stunned - it's one thing to be kind and good natured but to go that extra step and offer to let us put our dirty, wet shoes out back when most wouldn't have even let us in. I couldn't help but wonder if there was a catch.
We ordered. As usual, I ordered a big breakfast and we put our shoes in the sun to dry while we waited. When it arrived, I prodded the sausages hesitantly before giving the dish a go.
It was amazing. The eight of us were stunned. The food tasted great and we went through our breakfasts like wolves. It was only when I finished I took in the place, devouring the unique and funky artwork of movie characters on the walls. Lots of windows let golden light in, showering the restaurant in warmth. I looked at the rest of the group and with unspoken acknowledgement, we agreed - this was the spot.
Over the next months, we went there so often it became a meeting place or retreat of sorts. The place was often empty or with few people in there. The paintings were done by a local artist who frequently provided new material. Some days we'd come in just to have a look at the new paintings. We went there for a quick coffee, a greasy breakfast and fancy meals. When I helped out at the school exams for the year below me, the eight of us met there almost daily.
I'd never had a better breakfast and I doubt I ever will than that first day. Maybe it was the intense hunger or the act of kindness from the cook or possibly both, but either way we never found ourselves going anywhere else. It was our spot. And hopefully we'll be able to get back in there soon.