The food delivery apps- Worth a restaurateur's buck or just a matter of luck?
Food delivery apps have been an integral component of every passionate restaurateur's life.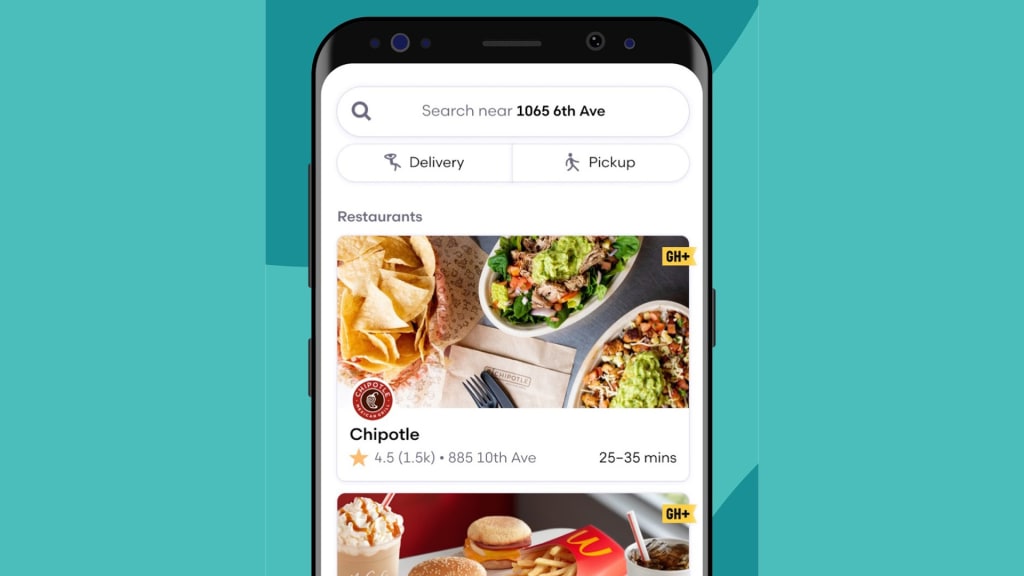 Food delivery apps- Making every restaurateur's dream come true
"If you own a restaurant, a food business or a virtual kitchen space, food delivery apps have the right solutions for you, which are easy to customize and ones that make your business market ready instantly."
If there is one significant thing, among others, that is being talked about most often, it is the growth of online food deliveries and the force behind it- the food delivery software and apps, that make it all happen. The importance of online food delivery apps has been on an abundant rise for years now. Quite interestingly, not just the restaurateurs but the customers too are absolutely good to go hand in hand with food delivery apps in today's times.
Courtesy to highly robust and efficient food delivery software and apps, gone is the era of relying on personally visiting or having to call up restaurants to place an order. This practice has come of age now. Also, whatever remains of cooking at home will surely vanish with the passage of time given the growing ingression of food delivery apps in our day to day lives.
So, when was the first food delivery made? When did food delivery apps make way into our lives? How furtively did they actually do it? Did we ever notice them making way into our lives? Or it just lately that we are seeing too many food delivery software and apps around?
There are many such questions that permeate our minds now. The fact that online food deliveries have become quite commonplace nowadays, it becomes important to find answers to such questions and develop an in depth understanding about food delivery apps.
What? The first food delivery was made in the 19th century.
Yes! You are not inebriated. You read that right. The first recorded food delivery is believed to have taken place in Naples, Italy in 1889. It all happened when King Umberto I and Queen Margherita of Savoy were in Naples and they wanted to try the food of the people: the delicious pizzas of the famous pizza maker Rafaele Esposito.
Legend has it that Esposito served three pizzas to the royal family who had grown tired of the French cuisine as was accustomed by European royalty. The queen loved all three pizzas, and especially adored one in particular; pizza alla mozzarella, with mozzarella cheese, tomato and fresh basil leaves (which make the colors of the Italian flag). Esposito named this pizza after the queen herself, calling it Pizza Margherita.
When and by whom was the first online food ordering service introduced?
The first online food ordering service, World Wide Waiter (now known as Waiter.com), was founded in the year 1995. The site originally serviced only northern California, later expanding to several additional cities in the United States. Waiter.com ever since its inception has facilitated delivery of food from nearby restaurants and it continues to do so even today.
Food delivery as it stands today
What would you like to have for dinner tonight? Lasagne? Sushi? Or a veg Hawaiian pizza?
The status of food delivery as it stands in the modern times is that, you just have to make up your mind about anything mentioned above- that's it; or anything that is even not mentioned but you are craving to eat- that's AI incorporated into food delivery software and apps for you. While choosing what to order to eat may be challenging enough at times, it's nowhere near as difficult as preparing everything yourself. That's how food deliveries in today's times are seen- positively, and ones that bring convenience to your doorstep.
Nowadays we can have almost anything delivered to our doorstep within minutes – with just a few touches and taps. In fact, the food delivery industry has grown so beautifully and holistically that ordering something as simple as a lentil or rice or as complex as cooking turducken or a souffle is no longer a hassle. If you have the will and ability to go for it, you can find it almost delivered. After all, food delivery apps are no mean thing.
Finding ourselves interacting with food delivery apps on a routine basis, it's pretty hard to imagine today that food delivery was not this common until just a few years ago. Until a few decades ago, it wasn't available at all. Can you even fathom that? Today, the restaurateurs and culinary businesses cannot look beyond food delivery apps for their growth and prosperity.
In fact, a good number of restaurants today offer their own food ordering apps to customers to make the experience of ordering food as simple and quick as possible. Several others rely heavily on third party food delivery software and apps that are highly efficient and futuristic. The fundamental belief behind this growing practice is- why must you wait in long queues that move at a snail's pace just to place an order when you can actually do it from the comfort of your own room or office. Sounds reasonable. No?
What comes as a blessing for contemporary customers leading a luxurious and sedentary lifestyle is that, as chatbots and order-tracking systems have become more common and widespread, things have been much easier for customers in terms of placing orders. They can now receive updates every few minutes about when their order is prepared, packed, picked, on the way to them or any associated slightest of detail. That's contemporary food delivery for you- refined and convenient.
Benefits accrued to contemporary food delivery apps: Every restaurateur's dream to make the most of them
Hassle free and convenient process- Restaurants and culinary businesses using an efficient food delivery software or app can score really big in terms of rendering ease of use to their customers. The overriding benefit of modern-day food delivery apps is that they save you from routine choosing and buying hassles. It just makes convenient and simple food delivery services possible for customers as they can easily decide what they want to order, when and where to get their order delivered, and what payment method they are going to choose.
Less time consuming- How often have you found long queues ordering a food of your choice at your favourite restaurant? Food delivery apps are just the right thing amidst any such challenge. They are great time savers. They are so designed that the customers can order and get their products at lightning-fast speeds. This has pushed food delivery services to the limits. Food delivery services are beneficial for customers who do not have enough time to shop, prepare, and cook food every week or let's say a couple of days in a month. It allows customers to be assured while enjoying high quality food and sumptuous delicacies from the choicest restaurants and food outlets from the luxury of their homes.
Easy way to make up for reduced foot traffic- Is the fact not obvious what detrimental times were witnessed during covid-19 and what massive loss restaurants and food businesses had to face in terms of reduced foot traffic even months after its effects waning? To tackle this trouble, food delivery services came to the rescue of many ailing restaurateurs worldwide. There is little doubt about the fact that offering food delivery services can help restaurant and culinary businesses recover the reduced foot traffic caused due to restrictions in pandemic like situations where lockdowns and social distancing norms were enforced. Not just this, but having a food delivery app for your business can also allow you to reach out to new customers who are more inclined to ordering from the comfort of their homes.
Availability of 24*7 services- Courtesy to food delivery apps and subsequent online food delivery services, you can get anything delivered whenever you want. Yes! A large number of restaurants and food joints are usually open round the clock and this enables customers to order food any time they want. This has contributed to the ever-growing demand for food delivery services across the globe. While customers can order food at almost any time of the day, businesses too can reach out to a large number of customers at even the oddest hours of the day.
Low operating costs- Well! This is the benefit that anyone would curiously want to read about. As transparent as it may get, the costs involved in operating an online food delivery business are way lower than the ones involved in operating an offline set up. Food delivery services are easy to manage and with experienced and trained drivers, businesses can be run smoothly, efficiently and economically. Such services allow drivers to deliver food and other items using their own bike, scooters, and other vehicles which further reduces operating costs of restaurants and food delivery businesses.
Besides these benefits, one overwhelming statistic that reveals the true picture of online food delivery industry is that by the year 2025, it will be worth over $200 billion. They say it's incredibly humongous. And no sane mind would doubt that.
Food delivery apps- The must-have for restaurants and culinary businesses of today
Food delivery software and apps have been so devised that they reduce the cost of food deliveries for businesses to a considerable extent. In fact, the overall model is highly economical. So, which business would want to unnecessarily spend those extra bucks when food delivery apps are available at their disposal?
What's more to the delight of restaurateurs? Food delivery software and apps leverage immense power in the hands of restaurant and food business owners in terms of making lightning quick food deliveries. Yes! You can get your meals delivered with the blink of an eye. That is how rapid online deliveries have become. So, in such a fast-paced world of food deliveries, which restaurateur would take the risk of making delayed food deliveries and face the threat of being kicked out?
Many food delivery businesses offer discounts and their loyalty point system is often tied to a customer's order frequency. Consequently, a restaurant can draw in more consumers since people are constantly looking for ways and methods to get more discounts. For instance, a restaurant owner can be providing a free drink with every pizza order. Here in, one can make the best use of the food delivery app to drive loyalty.
Lastly, in an environment when the rivalry in the food industry is cut throat, restaurateurs should not look beyond food delivery apps- ones that are efficient, futuristic and reliable. They are just the best thing for restaurants to hang around with and increase your visibility.
Wrapping up
As the rivalry in the food industry continues to pick up pace and competition gets stiff, restaurants should not have an iota of doubt or scepticism about the impact of food delivery software and apps upon them. It becomes worth mentioning that had it not been for them during the pandemic or any other recessionary period the world economies have faced after their coming into being, many food delivery businesses and restaurants must not have seen the light of the day. Does not that speak volumes about what these apps can do for your food business?
There can be a thousand reasons for not getting convinced and just one for grabbing and getting the best food delivery app for your culinary skills to find a platform to soar. Who knows it might be worth the money you spend, or it might be all that your business ever wanted.
About the Creator
Finding comfort and learning in expression, I have been a pedagogue, a guest columnist, soft skills trainer, freelancer and a tech blog writer. I have devoted years on delivering discourses on corporate strategy and digital marketing.
Reader insights
Be the first to share your insights about this piece.
Add your insights