The Bronx Vegan Eats: La Morada
Authentic Oaxacan Cuisine in the South Bronx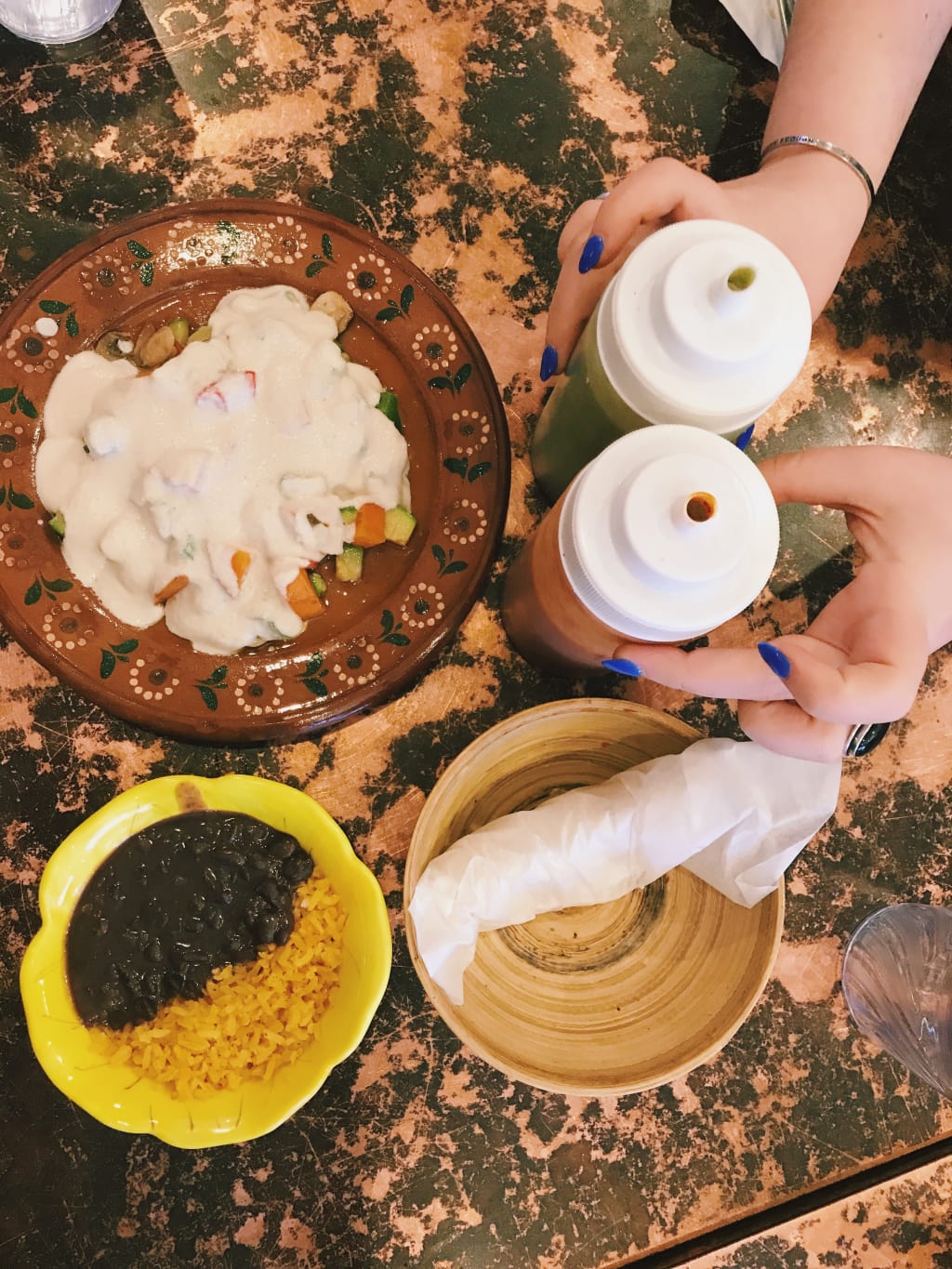 The joy of eating a plant-based diet in the Bronx is finding vegan dishes in the family restaurants scattered throughout the borough. In my veganism, I aim to intertwine consciousness and mindfulness into what I consume when I can. It's a blessing when I can go to an establishment and know my money is going towards people who care about the issues affecting the community and actively advocates for them. La Morada is one of those restaurants.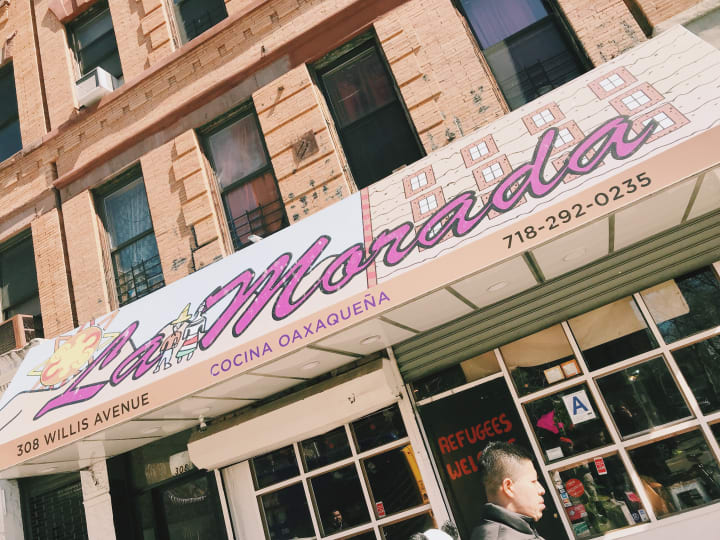 Before you enter La Morada, you are greeted with a sign that says "Refugees Welcome." Upon entering, you are consumed by the colorful purple walls adorned with banners expressing solidarity for marginalized folks all around the world. Although small, the space makes a huge statement for the perspective of the family behind the business.
According to New York Times, "La Morada's married owners, Natalia Mendez and Antonio Saavedra, were once farmers in the village of San Miguel Ahuehuetitlán in northwestern Oaxaca." The family made their way to the states in 1992 when they "crossed the Sonoran Desert and came to New York, planning to stay a year; instead, Mr. Saavedra returned to Oaxaca to fetch the children they had left behind."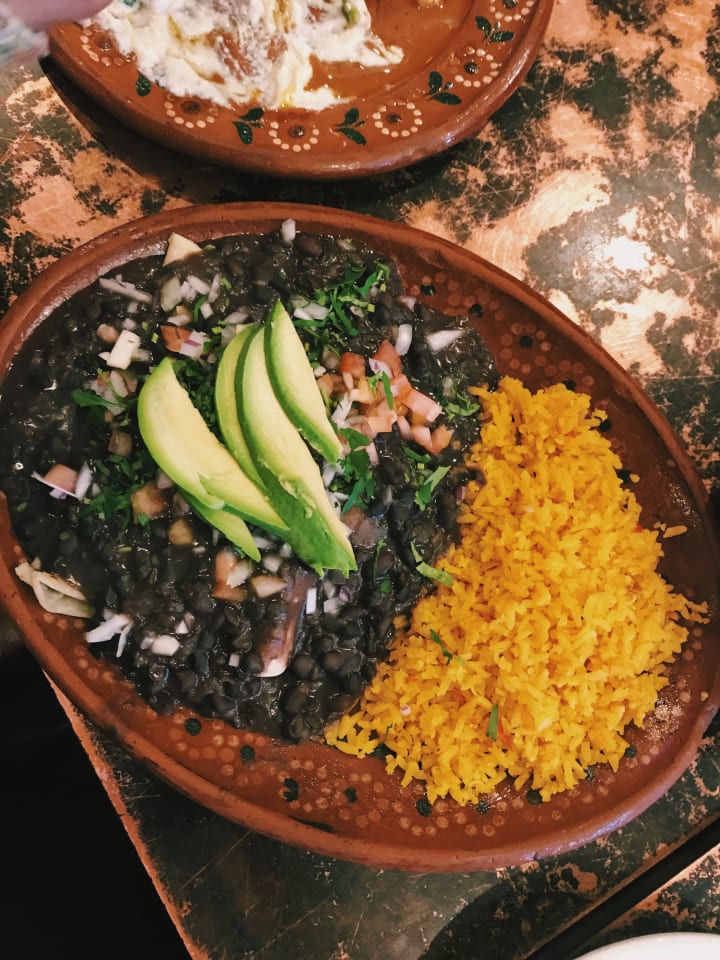 The roots of this family are not only proudly displayed in the space, but manifest in the food they serve. While only a few dishes on the menu were labelled vegan, I was told that anything can be made into a plant-based meal. I decided to try the vegan Mole Blanco and Enfrijoladas and was met with a familiar feeling. In my review of Com Tam Ninh Kieu, a Vietnamese restaurant in the Bronx, I wrote about how the meal made my body feel "relieved like I had just given it what it needed." I can say the same for La Morada.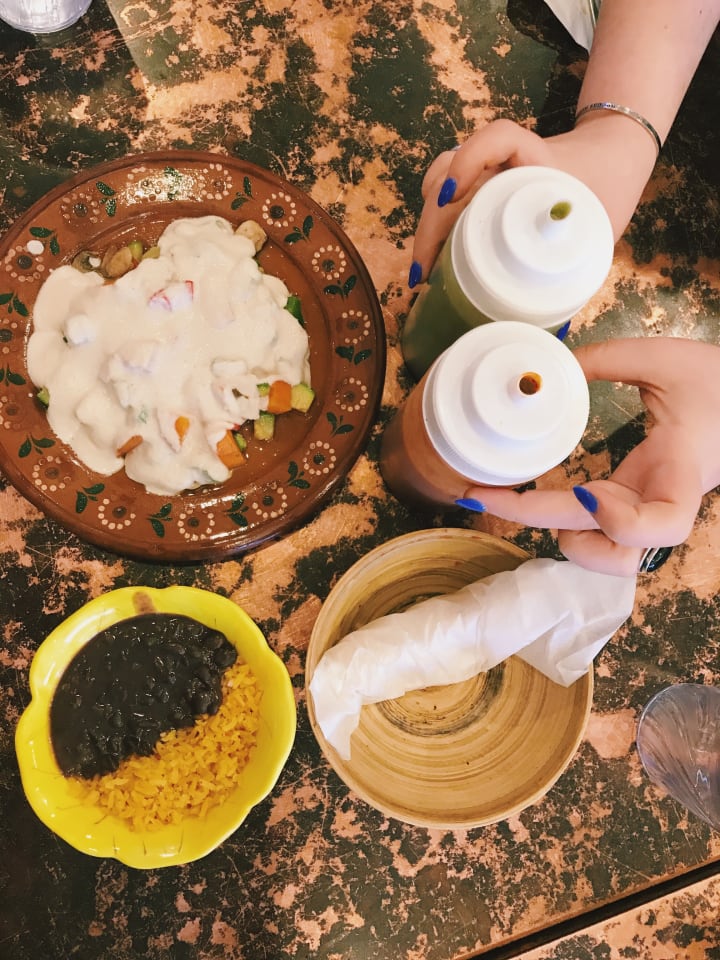 The quality of the dish was far beyond what I could've expected and left me wanting to come back every day. The Mole Blanco was creamy, savory, and perfectly complemented the medley of vegetables it was served with. The Enfrijoladas was packed with flavor and left me full in no time. My meal came with perfectly made rice and tortilla that, paired with their delicious beverages, truly completed the meal. Everything was served on beautiful plates that added to the allure of each dish. It's no wonder the establishment was awarded Bib Gourmand status by Michelin Guide for three years straight.
Beyond the food, I felt a sense of comfort just being in La Morada. I observed the family working behind the counter, assisting each other, constantly checking up on us to make sure we had everything we needed. Being there placed me in my own family kitchen, helping and observing as we prepped food for the family. It was an emotional experience and made me grateful to be welcomed in their space.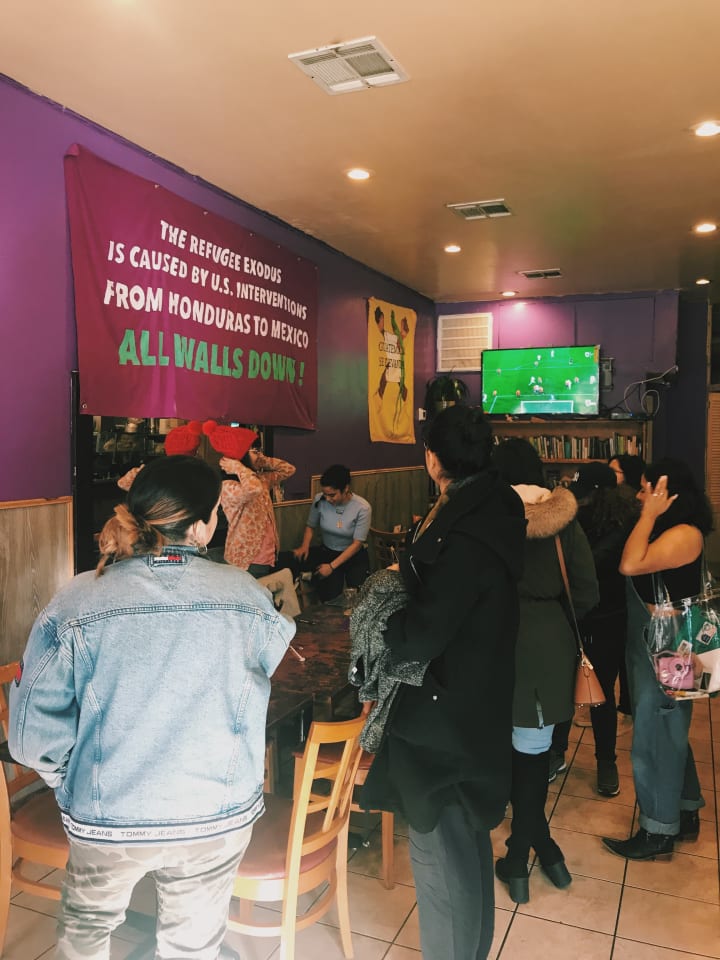 I highly recommend visiting La Morada on 308 Willis Ave in the South Bronx to try authentic vegan-friendly Oaxacan cuisine. While there be sure to browse the Community Library where you can borrow any of the books on display. There are also a number of events hosted in the space so be sure to keep up with them on Facebook, Instagram, and their website.
-
The Bronx Vegan is a blog run by Puerto Rican and Peruvian Bronxite, Alexis Montoya. This blog aims to highlight vegan resources in and around The Bronx through recipes, reviews and more. If you like what you read, please consider tipping below! All tips will be put towards vegan efforts to share with the world.
For more, follow The Bronx Vegan on Instagram, YouTube, Facebook, and Twitter.