State by State
The Best Restaurants in Philadelphia That Aren't Pat's and Gino's
More than just cheesesteaks, the best restaurants in Philadelphia are sure to surprise you.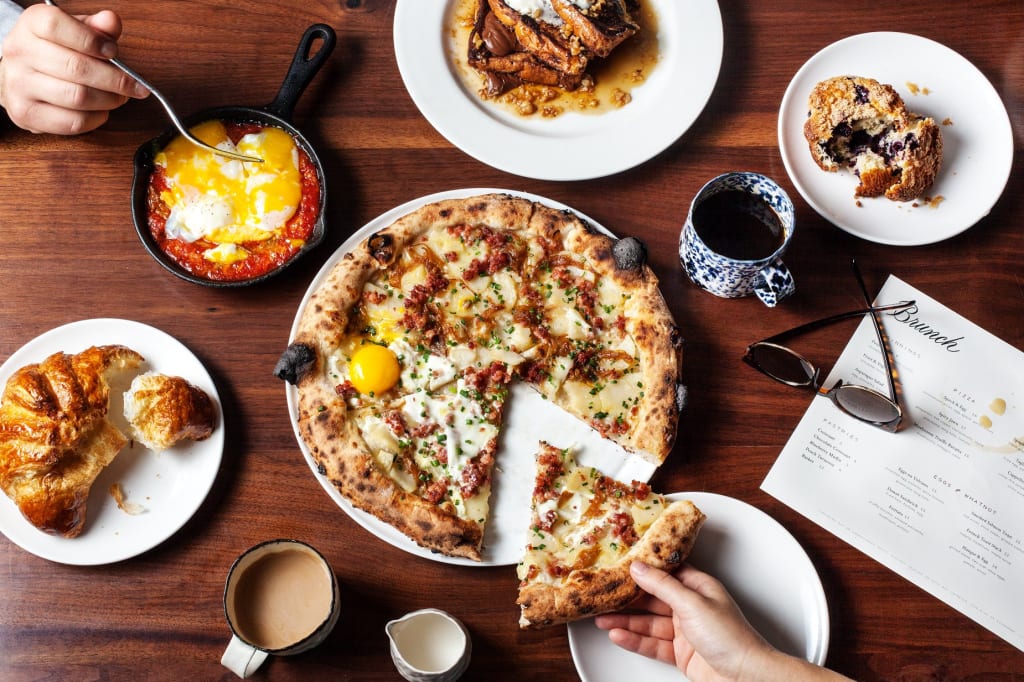 The city of brotherly love brings more to the table food wise than just amazing cheesesteaks. While Gino's and Pat's are delicious landmarks, and you should certainly go there if you haven't, we are more interested in Philly's fine dining destinations.
Philly is an underrated food city and the best restaurants in Philadelphia will illustrate that. It's got a little something for everybody, so if you find yourself in one America's most historic cities, be sure to have a meal in one of these places.
Double Knot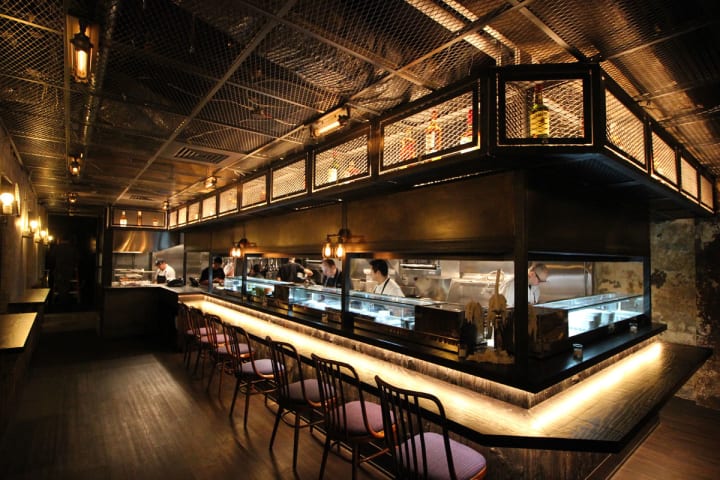 Located in Midtown Village, Double Knot is one of the best restaurants in Philadelphia—day or night. Whether you're looking for top notch eggs and coffee or high-end dinner menu, you'll find it all here.
They have amazing sushi and a $55 a person ten course meal option, dessert included. Mix in their thriving bar scene and you've got a serious dining destination in the city of brotherly love.
Panorama
Panorama is one of the longest-running Italian joints in the city, and you will not find a better dining room or wine list in all of Philly. This Old City staple is part of the Penn's View Hotel, and their old world setting will surely make you feel like you've gone back in time.
The dishes are all high-quality Italian fare, and if you factor in that they have over 150 wines on hand, you've got one of the best restaurants in Philadelphia.
Hungry Pigeon
Perfect for breakfast, lunch, or dinner, Hungry Pigeon has all its bases covered. All their food feels super authentic, and they are never trying too hard to be that place to eat—they just are.
The classic American fare, which is all homely and locally sourced, always feels just right. Located in Queen Village it has quickly become the best place to pig out in the neighborhood, and easily one of the best restaurants in Philadelphia.
Laurel
Laurel is widely considered one of the top French spots in the city, far and away one of the best restaurants in Philadelphia. It is one of Philly's first true fine dining options, and over the years nothing much has changed as far as that goes.
It's best known for its intimate ambiance, and every night the menu feels customized to be just for you. What else can you ask for from a fine dining experience?
WM. Mulherin's Sons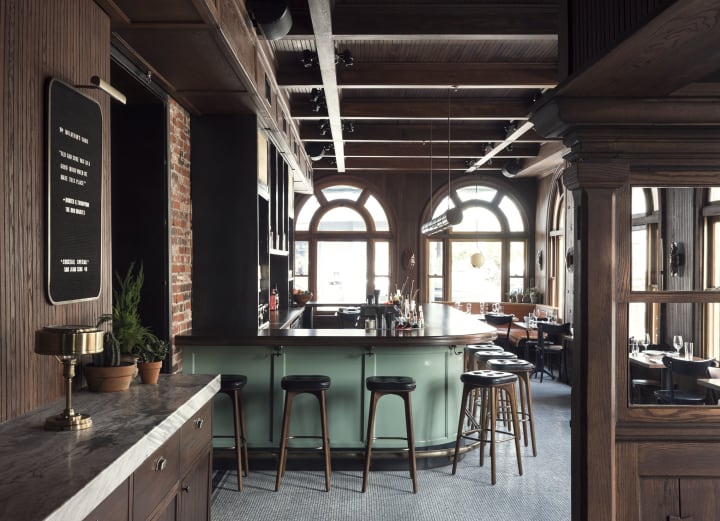 Fishtown is one of the hippest neighborhoods in Philly in addition to being home to one of the best restaurants in Philadelphia: WM. Mulherin's Sons. It's in an old whiskey bottling facility from the 1800s, so it has a vibe that hipsters love.
Wood fire pizza and grilled cheese are really big here, as well a variety of hearty pasta dishes. Obviously, it has a great cocktail menu, and is the ideal place to hang around a bit after you are finished eating.
Friday Saturday Sunday
Friday Saturday Sunday is serving up delicious New American fare in the Rittenhouse neighborhood, which is more than good enough to rank it among the best restaurants in Philadelphia. They've got a terrific raw bar that serves up some of the best oysters in the city, and their cocktails are incredibly diverse. As you guessed they're open Friday, Saturday, and Sunday, and the only day its doors are not open is Monday.
Royal Izakaya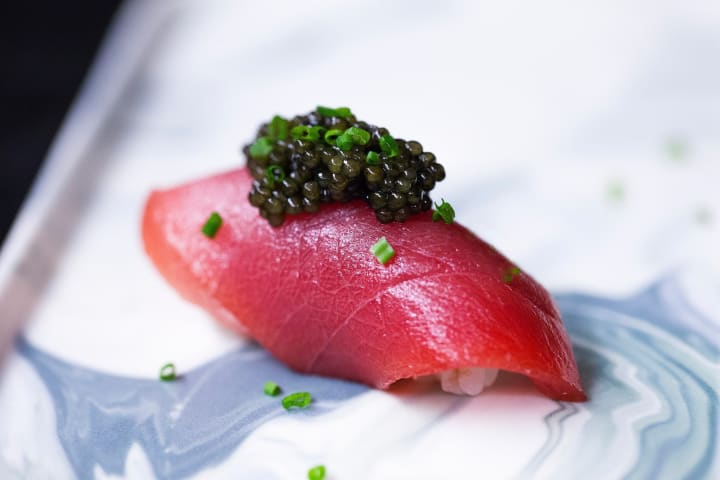 As far as Japanese cuisine goes, you will not find better restaurants in the city. It's always packed with patrons drinking sake and watching anime, and eating Japanese sausage and fish jerky. Their sushi is, of course, the main draw, and the experience puts it on any list of the best restaurants in Philadelphia.
It has a very intimate back bar, and with their finely crafted sushi rolls by some of the best sushi chefs in the country, you'll be begging to come back in no time.
Cinder
Cinder is a gastropub in Washington Square with over 30 beers on tap, everything from sour ales to the finest cider brands. If you're looking for difficult to find fall beers, then consider Cinder your top dining destination.
They also serve up plenty of fine pub comfort foods like delicious burgers and pizza. For the more adventurous they have unbeatable lamb sausage and mussels. Don't worry if you're not a beer person, as Cinder has a solid wine list as well, a must for one of the best restaurants in Philadelphia.
Pizzeria Beddia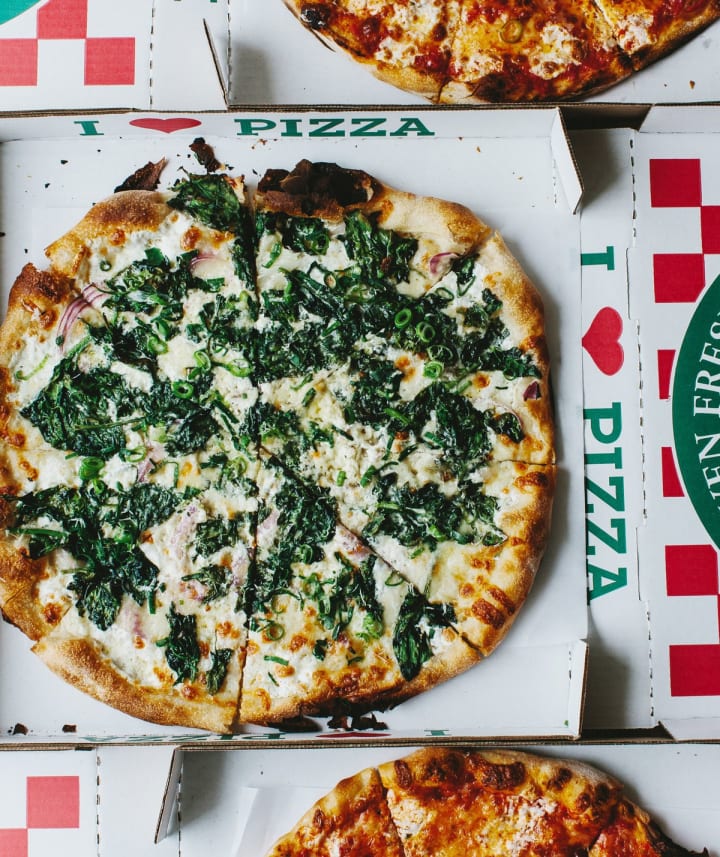 Pizzeria Beddia is the best place to get a slice in the city, a favorite among the best restaurants in Philadelphia. The place is only open four nights a week, and only sells 40 pies each day. After 40, that's it. Sad if you miss out, but if you're lucky enough to score a pie know that it's one of the best in all of America.
No phone calls or reservations, so getting a pie is a crapshoot, but it's a risk you should be more than willing to take.
Rooster Soup Company
Finally, Rooster Soup Company is serving up some of the best comfort sandwiches around, with all the benefits going to the Broad Street Ministry's Hospitality Collaborative. The fact that it's helping those in the city who need it the most make it one of the best restaurants in Philadelphia—and the most admirable.
The matzo ball soup, ham and biscuit sandwiches, and raved about banana cream pie make it that much better. If you are up early they have boozy brunches and breakfast karaoke, one of the best places to check out before you leave Philly.