Best Cider Brands to Drink This Fall
Tired of beer? Try some of the best hard cider brands this fall.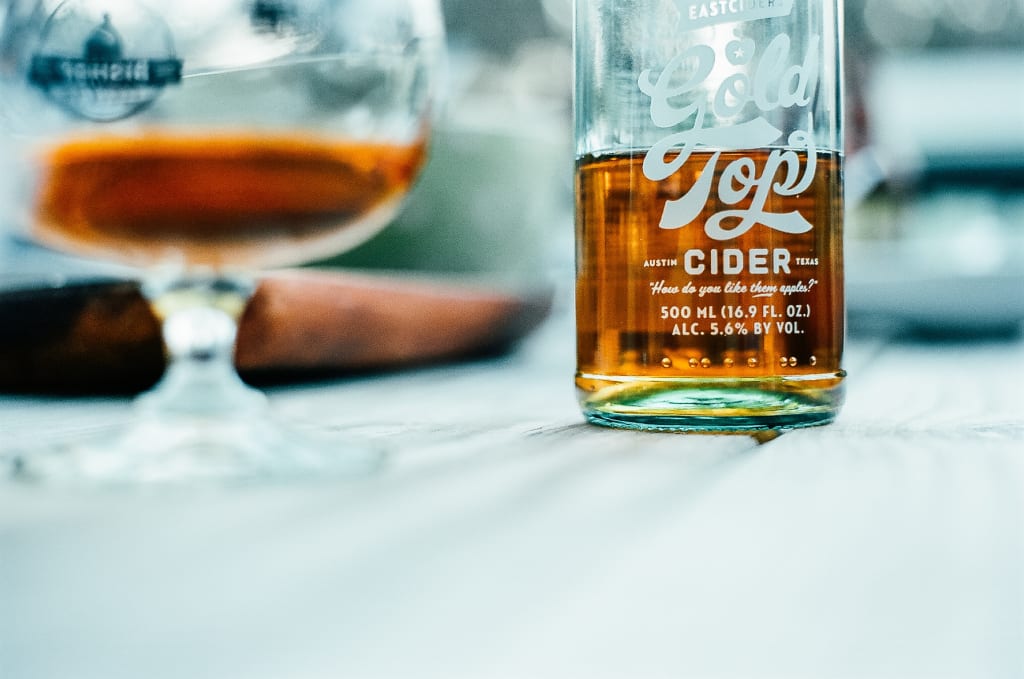 When the leaves change, it's not just time for football, fall beers, and great fall TV — ciders have a lot to offer as well. Don't overlook them next time you're picking up some seasonal alcoholic beverages. Fall is the best season for hard cider, as it's apple harvesting season and the beverages are extra fresh.
Whether you're in the mood for complex hard ciders or dank apple pie, now is the time to take advantage. But, over the last several years, the cider options have reached such an insane number in options, many of which are a high quality, that it can be hard to know what to buy without feeling like you're throwing a dart at a wall.
Don't fret, we've put together a list of the best cider brands that is quite comprehensive, and hopefully something you'll find helpful next time you're in the booze aisle. See how many crisp ciders you can try before the fall ends.
Shacksbury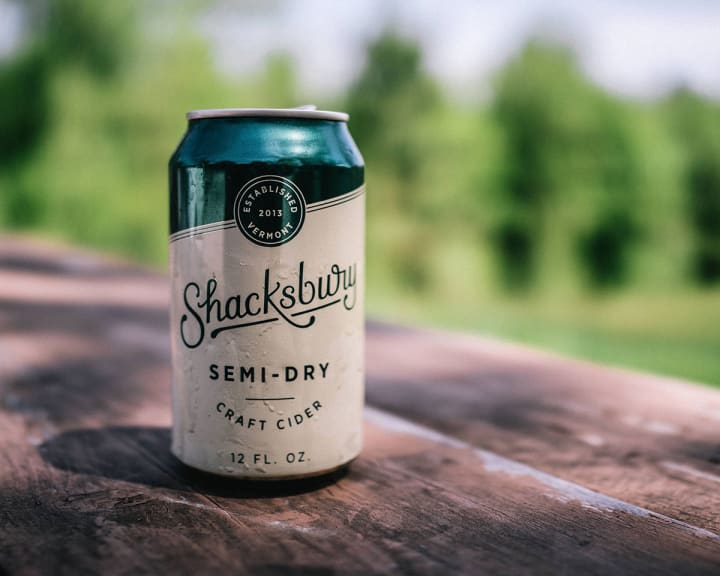 Shacksbury makes their cider in Vermont, and it's a real artisanal operation. They have a variety of approachable choices, all offered in cans, allowing drinkers to tailor their ciders to their own personal tastes.
They use only the freshest apples during their fermentation process, and they offer samples seven days a week in their tasting room, located in Vergennes, Vermont. Shackbury is one of the best hard cider brands, keep and eye out for it this fall.
Seattle Cider Company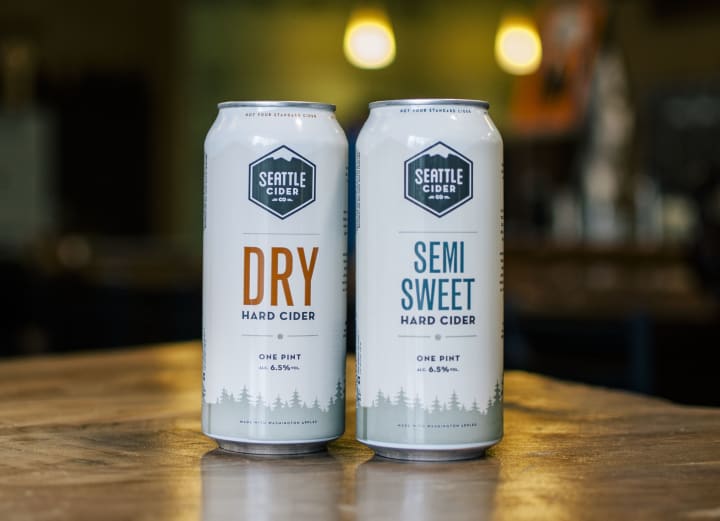 The Seattle Cider Company is one of the best hard cider brands you probably haven't heard of. That won't last long, especially after the great press they'll likely get this fall. They make dry and semi-sweet hard cider, and their alcohol content comes in at a whopping 6.5 — IPA levels of punch.
The Seattle Cider Company is Seattle's first cider since Prohibition, bringing true craft cider back to Seattle and across the country. Bridging the gap between wine and beer, this brand is on the come up.
Crispin Cider Company
Sourcing apples from the Pacific Northwest, the Crispin Cider Company uses fresh pressed, unpasteurized pure apple juice, and does not have preservatives in any of their ciders. Crispin offers up some of the freshest ciders on the market.
Through classic cold-fermentation and specially selected wine yeasts, Crispin always stays true to the fruits used in their ciders. Crispin is widely available and always 100 percent gluten-free, a lock on any list of best hard cider brands.
ACE Premium Craft Ciders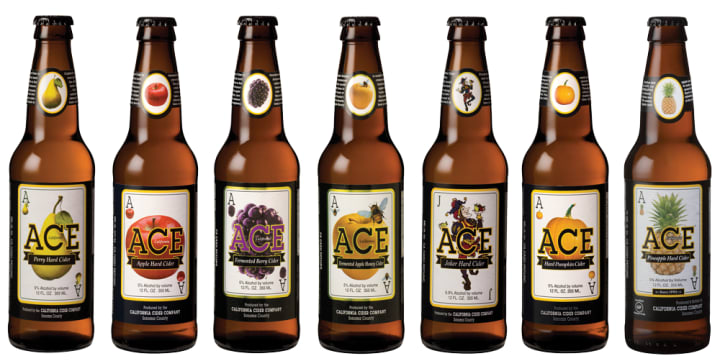 ACE ciders has been around since 1993, located in beautiful Sonoma County, California, just north of San Francisco. Cider is much lower in calories compared to other alcoholic beverages. Gluten-free ACE ciders are a refreshing and smart alternative to beer and wine.
ACE ciders are pure, clean, and refreshing because they only use the best apples and other ingredients. ACE is one of the best hard cider brands in the business, so if you have a chance to get your hands on some, don't pass it up.
Woodchuck Hard Cider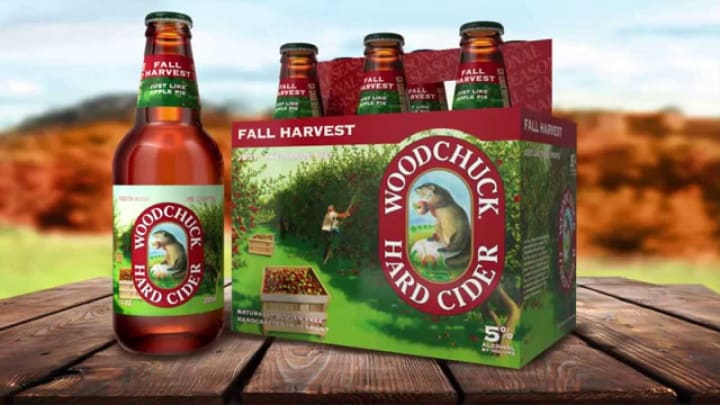 Made from a blend of apples and fermented with champagne yeast, Wood Chuck Hard Cider is one of the most renowned of the best hard cider brands. Woodchuck is also one of the oldest cider makers in the country, dating back to 1991.
Woodchuck is also highly affordable, costing less than ten dollars for a six-pack. They offer a wide variety of flavors, so odds are if you're looking for a very specific cider, Woodchuck has it. Look for their limited releases and private reserves, especially if you're hard cider palate is a little more advanced.
Original Sin Hard Cider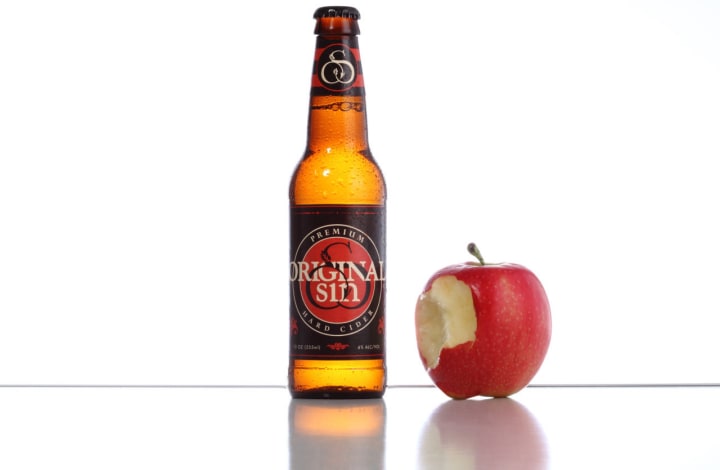 This New York City based craft cider is made using freshly pressed apples from upstate New York, and like most craft ciders, is completely gluten-free. Apricot, elderberry, and pear ciders are among their best-sellers, but most people still flock to the super crisp original blend.
Original Sin is one of the best hard cider brands because of their motto alone:
"Producing premium quality cider using the finest ingredients. Original Sin contains no artificial flavors or colors allowing the natural qualities of the apple to speak for itself."
What else can you ask for in a hard cider?
Jack's Hard Cider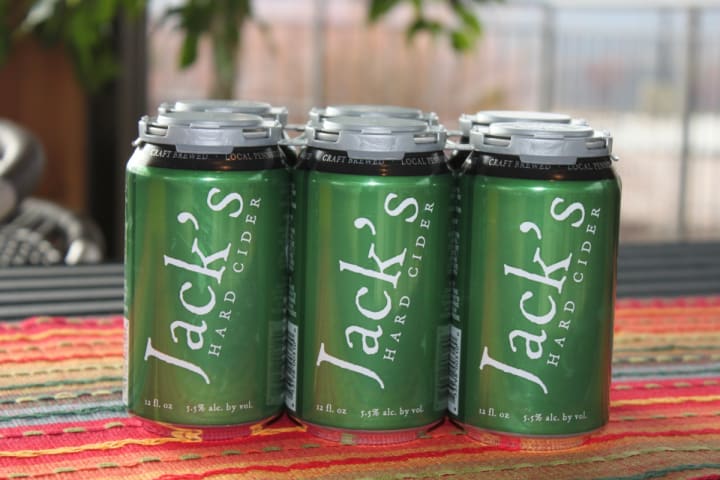 Produced at a winery near Gettysburg, Pennsylvania, Jack's Hard Cider is made using the finest apples grown on the estate, and then pressed on-site to increase their freshness factor. Jack's is a no frills cider, the simple drinkability makes it one of the best hard cider brands out there.
From the harvesting to the fermentation process, it doesn't get more local and more hands-on than Jack's. Get your hands on Jack's Hard Cider this fall.
Smith & Forge Hard Cider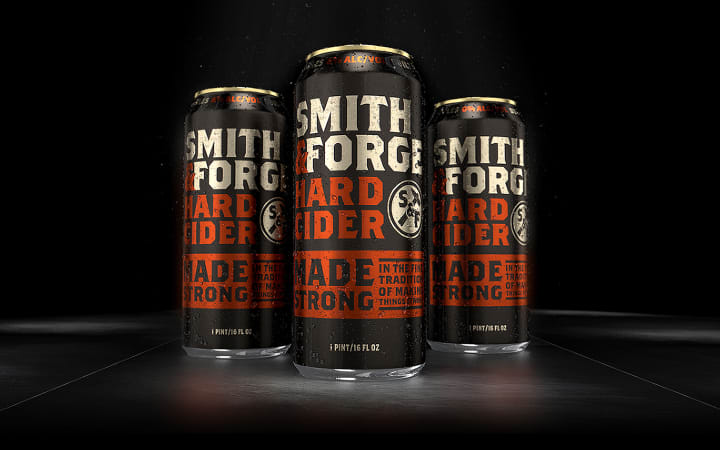 Smith & Forge Hard Cider comes in at a stronger ABV than most of the ciders on this list, making it one of the best hard cider brands if you're trying for a little buzz. It comes in 12-packs of cans and tallboys (24 oz cans).
It's made in Wisconsin, and contains subtle, unexpected notes of bitter orange peel. This is one of the most widely available hard ciders, so grab some this fall.
Docs' Draft Hard Cider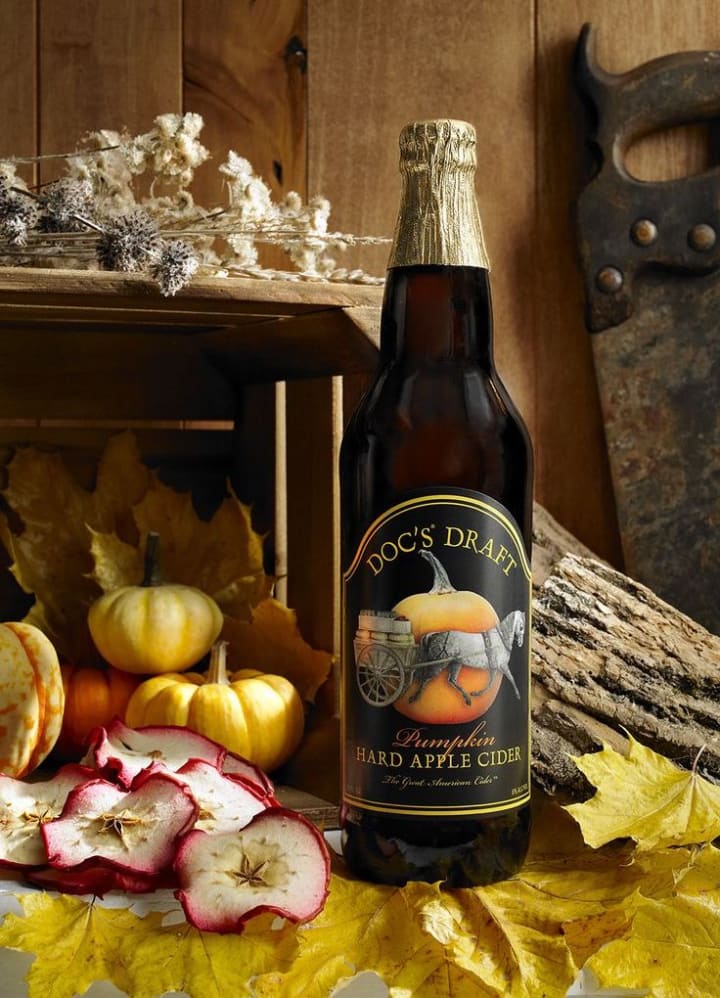 This cider is semi-dry and incredibly effervescent with a remarkably fresh apple smell. It's crisp, fruit forward in taste and has a clean, refreshing finish. Docs' hard cider has won countless awards, easily making it one of the best hard cider brands around.
It's produced at the Warwick Valley Winery in upstate Warwick, New York. They are also offering a pumpkin cider this fall, which has been getting rave reviews. This seasonal cider is made with roasted pumpkins, cinnamon, allspice, fresh ginger and nutmeg.
product review
About the author
Joseph Farley is a North Jersey based writer who loves short fiction and stand-up comedy
Reader insights
Be the first to share your insights about this piece.
Add your insights