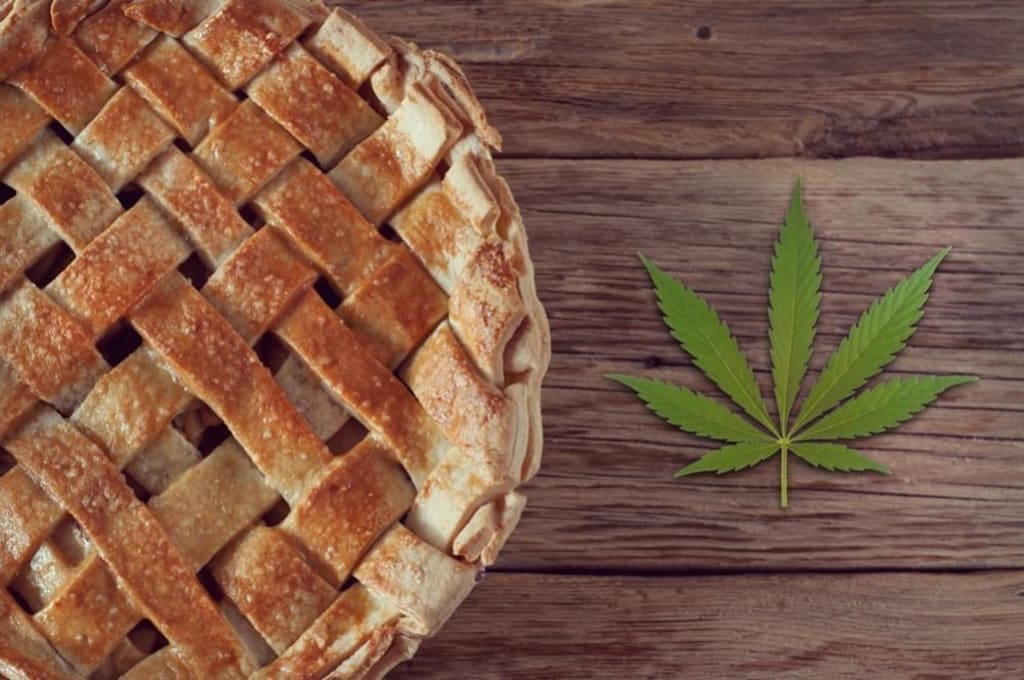 There is nothing sweeter than a slice of apple pie. With luscious apples and a flaky crust, the fruit pie is the perfect, spiced palate cleanser at the end of a meal. You can eat it in summer or fall; though it's better in fall, considering that is when apples are at their peak. Fresh fruit is always best.
Since apple pie has natural spices such as cinnamon and nutmeg, it is a great dessert to turn into an edible. Ace Apple Pie has enough spice to balance out another potent flavor: cannabis.
Many edibles can taste too strongly of marijuana, but cinnamon and nutmeg cover the flavor. Ace Apple Pie tastes fantastic and medicates you. You will not want to eat more than a slice, though, since the psychoactive effects should hit you after forty-five minutes to an hour. Once they do, you'll see why you should only eat a single slice.
Ace Apple Pie may not be family friendly if you have little ones, so make sure you keep it out of their reach!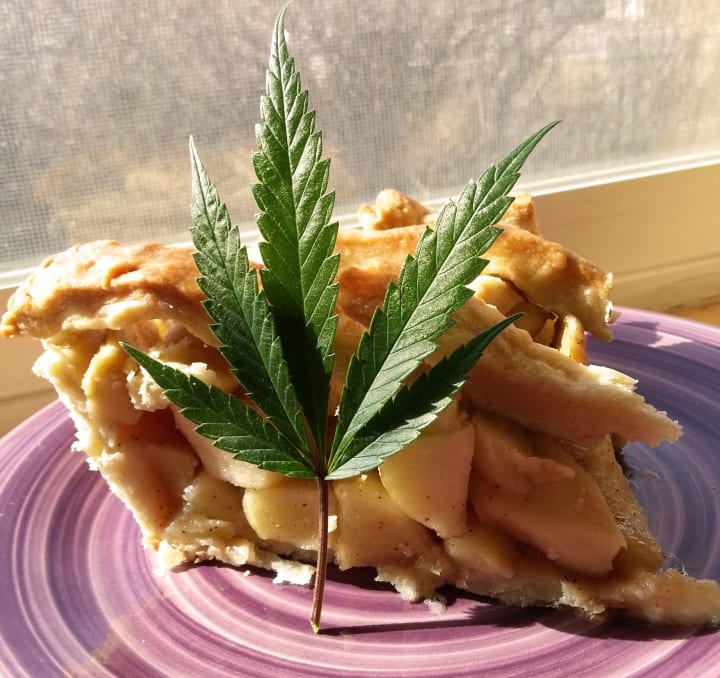 Ingredients:
Pie crust
1 stick cannabutter
7-8 small apples, peeled, sliced, and cored
3 tablespoons all-purpose flour
¼ cup water
½ cup white sugar
½ cup brown sugar
1 teaspoon cinnamon
¼ teaspoon nutmeg
1 teaspoon vanilla
Recipe:
Preheat oven to 425 F. In medium saucepan, melt cannabutter over medium heat. Add flour and mix well. Then add water, sugars, cinnamon, nutmeg, and vanilla; mix well. Bring to a boil for 1 minute. Let simmer for 1 minute. Save ⅓ cup of filling, and pour remaining into a bowl with the apples. Toss well. Pour into prepared pie crust. Top with second pie crust, and brush the ⅓ cup filling on top. Cover loosely with aluminum foil. Bake at 425 F for 10 minutes, then reduce heat to 350 F and bake for 50 minutes. Cool before serving.
Reader insights
Be the first to share your insights about this piece.
Add your insights