Summer Palate
The Best Raspberry Flapjack Recipe to Increase Sports Performance
With Muesli and Summer Freshness!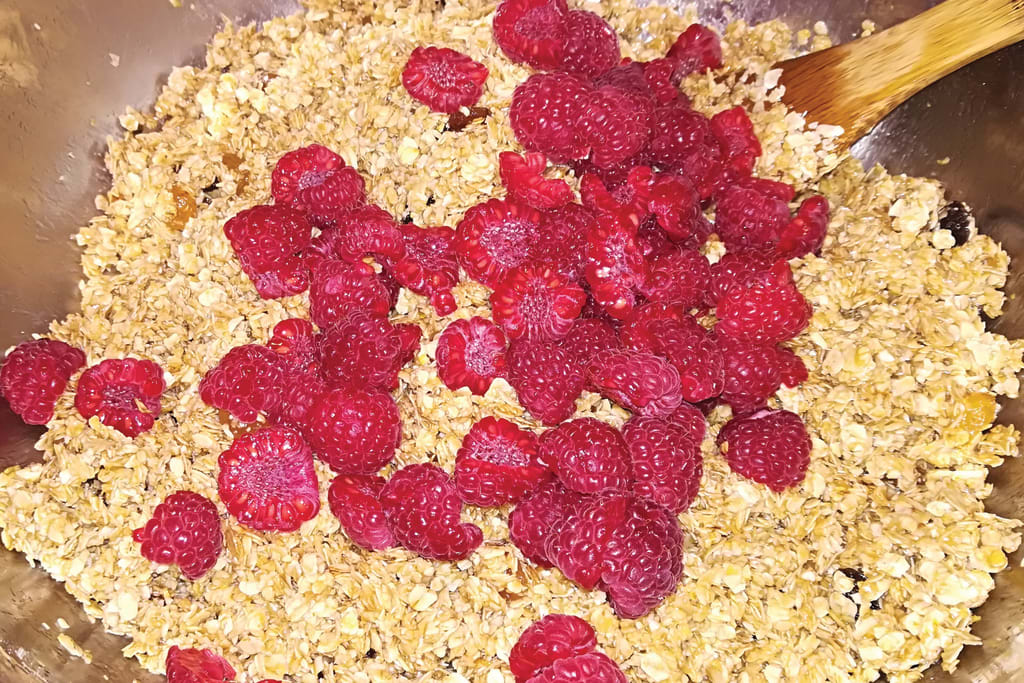 Flapjacks are the perfect accompaniment to an adventurous summer day—they are packed with energy, don't melt in the heat, and are light to carry for delivering an energy boost when required. Whether you're running an ultra-marathon or hiking up a hill, they deliver a delicious blend of nutrition to give you extra stamina and power.
Flapjacks are a long-established British treat. The Oxford English Dictionary describes them as "a sweet dense cake made from oats, golden syrup, and melted butter served in rectangles." They're essentially a high energy, easy to make tray-bake. The word Flapjack in America is used for a totally different food and is used for what we Brits call pancakes. Different parts of the world also make oat based tray-bakes but again, they are different from our traditional recipe.
When I make flapjacks, I like to use muesli mixed with oats to give extra flavour and texture. I also prefer to use pure honey instead of treacle syrup. However, if you're vegan then stick to treacle syrup. My preferred sugar is brown due to the sweet flavour. To this base, I add various different ingredients to give an amazing variety of different flavours.
I have been making and selling flapjacks for several years and helping to fuel rock climbers and downhill mountain bikers and here I will share one of my favourite recipes with you.
Summer offers a great selection of berries and these are all perfect for adding to flapjacks for the extra juiciness, flavour, and performance-enhancing nutrients.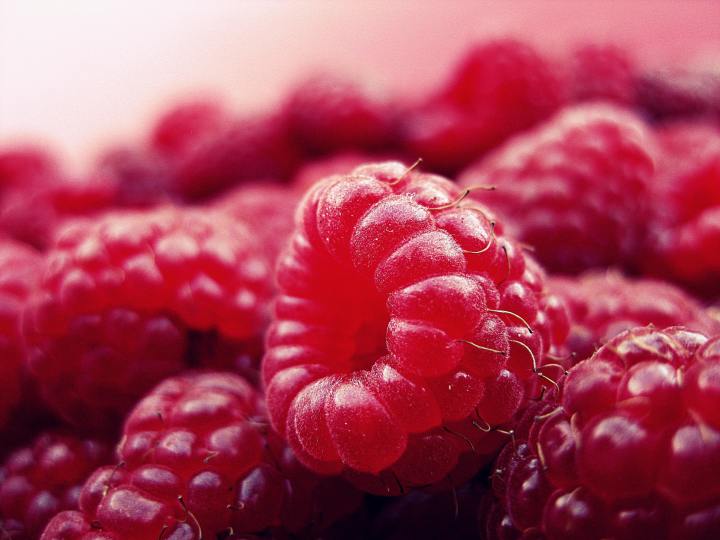 My favourite of these berries are raspberries because of their sweet flavour, but they also have some amazing health benefits and can enhance athletic performance. Raspberries contain the flavonoid quercetin. Flavonoids are the colourful pigments in plants and are believed to contribute to heart health and the prevention of cardiovascular diseases (which is obviously very important for sporty people). Some scientists think that quercetin can increase endurance and overall athletic performance by working as an anti-inflammatory agent, bettering mitochondrial (energy) function in cells, and providing a caffeine-like hit to the central nervous system.
Berries are also low in calories but nutrient dense. What's not to love?!
How I Make the Beautiful Flapjacks:
Ingredients:
Oatmeal flakes - 400g - you can use Gluten Free flakes if you require to
Muesli (of your choice) - 200g
Non-salted Butter – 250g - for a vegan substitute for butter, you can use 100g coconut oil
Brown Sugar – 140g
Pure Honey – 90g - for a vegan substitute for honey, you can use 90g of maple syrup or treacle syrup
Raspberries – 200g
Method:
Weigh oats and muesli into a large mixing bowl.
Cut berries into smaller pieces (or leave whole if you desire).
Melt and combine the butter, sugar, and honey over a medium heat in a small saucepan.
Stir occasionally until the mixture bubbles and rises, and then remove from the heat.
Pour this wet mix into the large mixing bowl.
Stir thoroughly until the oats and muesli are evenly coated.
Add berries and stir carefully, trying not to damage the soft fleshy fruit.
Turn into a baking tray, pre-lined with greaseproof paper (a deep sided baking tray sized 24cm x 35cm / 10" x 14" works best).
Spread the mix out for an equal cover.
Firm down the mixture with a small holed potato masher.
Bake in a preheated oven, for 20-25 minutes, or until light golden brown.
Remove from the oven and leave to cool/ harden completely before removing from the tray and cutting up.
Then pack a slice into your bag or pocket for a delicious energy boost, without all the preservatives and additives you will find in many store-bought flapjacks.
If you like this recipe, let me know where you took your flapjack to. Even if they were so yummy, they never made it out of the kitchen!