Spiced Nut Mocha Cupcakes
A Baking Story (Pt.27)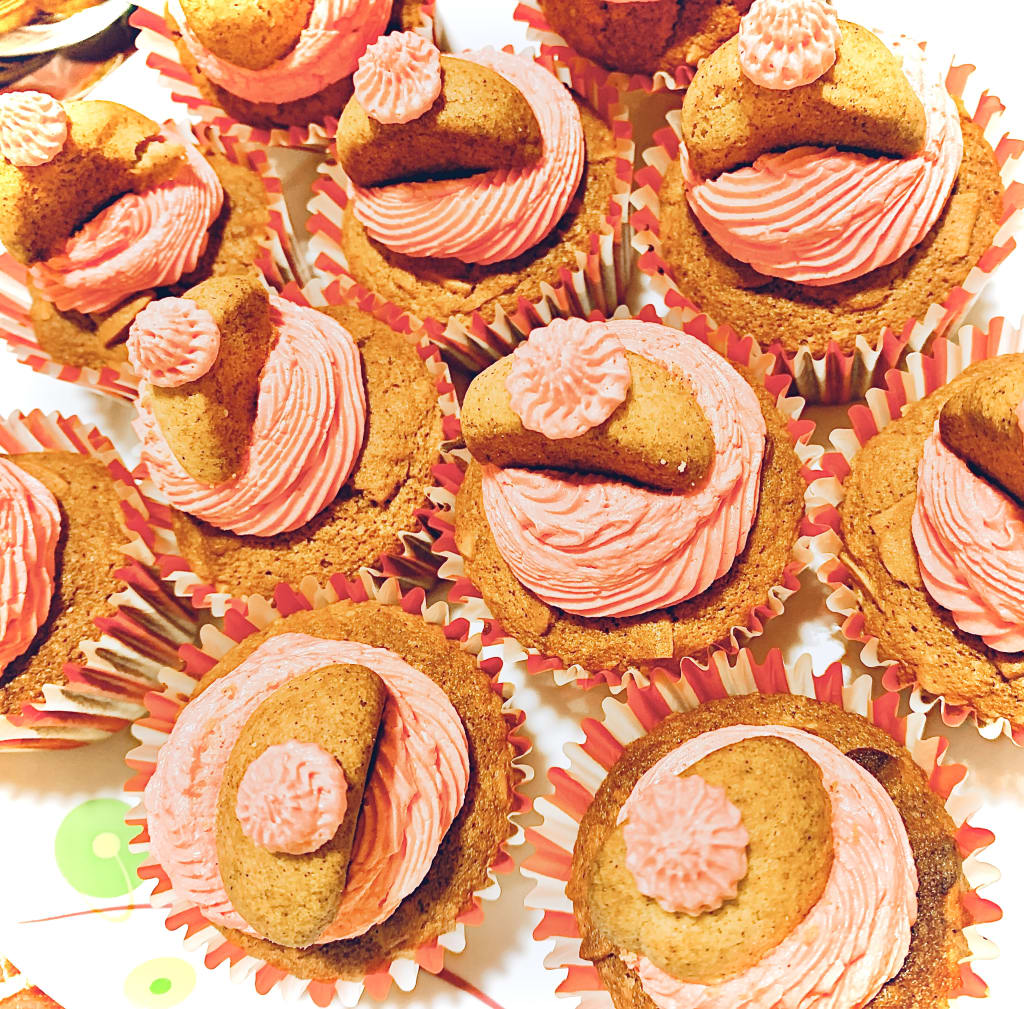 Of course, you probably know me very well for invading Vocal with my film studies stuff and articles entitled 'a filmmaker's guide'. I have often explained that I love to bake as well. Since I was young, I have loved the idea, the creativity and the relaxation of baking different things. I love to make macarons, layer cakes and gingerbread in particular and the activity of it really gets me away from my laptop (where I'm sure you know that I spend most of my life). So, I hope you enjoy me talking about what I bake and why I bake it complete with pictures (if not very good) of me actually baking, my baked goods in the process of being created and when they're finished. I'm really happy to share this with you. And if you like, you can show me your baking (yes, I spend a lot of time writing, but I also spend a lot of time reading other people's articles!), I would love to see it. Since I was in school, I was always interested in creating things, whether that be pieces of writing, welding things to make small statues or baking foods and making sweets (candy, if you're American). I hope you enjoy looking at some of the stuff that has honestly kept me sane, because I seem to be going slightly mad.
Spiced Nut Mocha Cupcakes
I love spiced things, I love nuts and I love coffee so, with these cupcakes I really can't go wrong. I love making cute-looking cupcakes and I love showing people my homemade lovelies. They are a lovely treat to eat alongside a nice, smooth black coffee or even as a midday snack. They are perfect cakes for a party and are real simple to make if you plan out your time beforehand. This recipe makes about twelve cupcakes and now, we're going to have a look at the delicious recipe in order of how you should make them.
Part I: The Cupcakes
You Will Need
110g Caster Sugar
110g Softened Butter
2x Medium Eggs
110g Self-Raising Flour
100g Flaked Almonds
3x tbsp Powdered Coffee
4x tbsp Cocoa Powder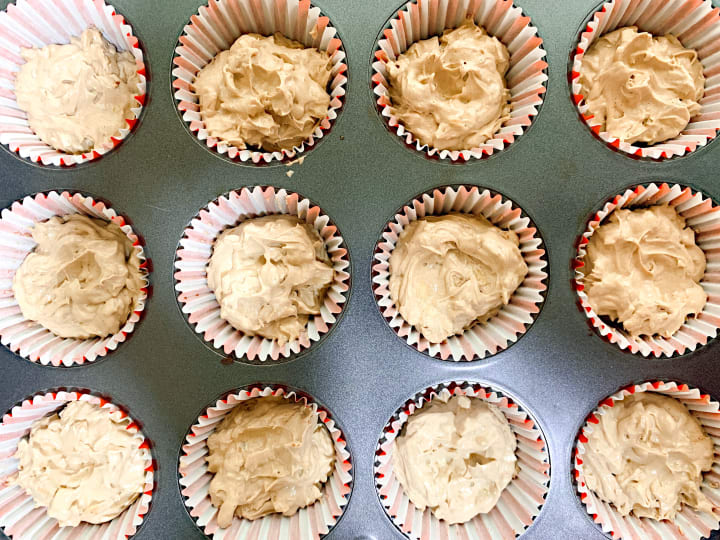 Instructions
Preheat your oven to 200C and line a cupcake tray with cases. I used stripy ones because they look cute
Cream together your butter and sugar, adding in the coffee and cocoa powder alongside the butter and sugar so it gets really creamed in there and there are not any grains in your mixture when you come to make the cupcakes
Beat the eggs and then whisk them into the mixture
Add the flour and the almonds and whisk for a final time. Whisk it until it looks a bit like whipped cream so you know that the almonds are equally distributed across the mixture
Spoon about one and a half tablespoons of the mixture into each cupcake case and bake in the oven for eighteen to twenty minutes.
Allow for twenty minutes to cool
Do not switch off your oven, you still need it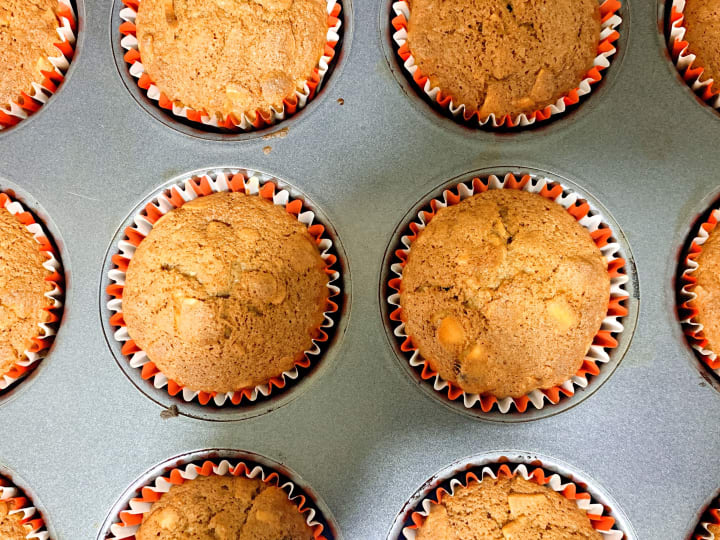 Part II: The Shortbread
You Will Need
50g Softened Butter
120g Caster Sugar
150g Self-Raising Flour
3 tbsp Ground Cinnamon
Instructions
Line a baking tray with parchment paper
Cream together the butter and the sugar, adding in the cinnamon as well whilst it is mixing.
Add in the flour and mix once more
Do not chill the dough!
Instead, grab a tablespoon and make small balls and put them on the baking tray.
Bake them in the oven for about fifteen to twenty minutes at 200C
Allow them to cool for five minutes
Okay, now you can turn off your oven.
Part III The Buttercream
You Will Need:
300g Icing Sugar
150g Softened Butter
3x tbsp Ground Ginger
5x drops of a colour of your choice - I used dark pink
Instructions
Whisk the butter really fast for about four minutes, adding the ginger in to get it well distributed
Add the icing sugar and start whisking at a slow speed, speeding it up and then whisking really fast for four minutes whilst adding in your colouring
Get your piping bag ready and put the icing into it. I used a large, circular, spiked setting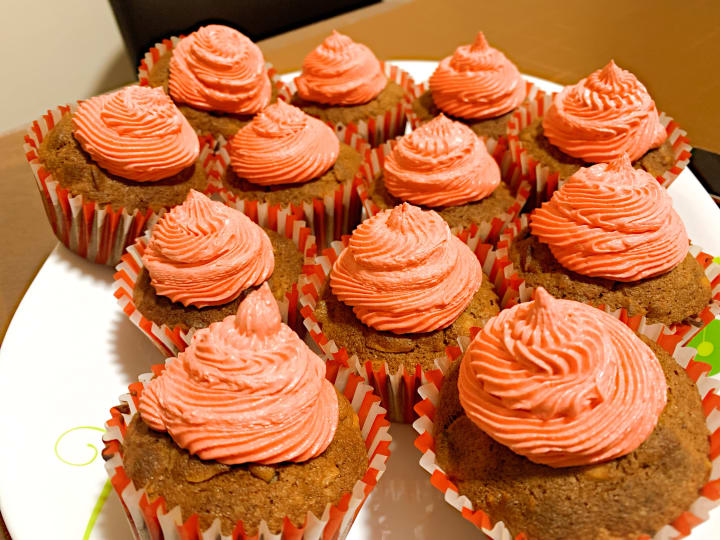 Part IV - The Decoration
Instructions
Grab a cupcake and your piping bag.
Pipe a large circle with depth on to the cupcake
Grab a shortbread cookie
Slide it into the buttercream vertically
When you've done all the cupcakes - put them in the fridge for about fifteen minutes so the buttercream can set with the cookie in it
Enjoy!