Slimming World Breakfasts
Waking up to a Proper Breakfast Waiting for You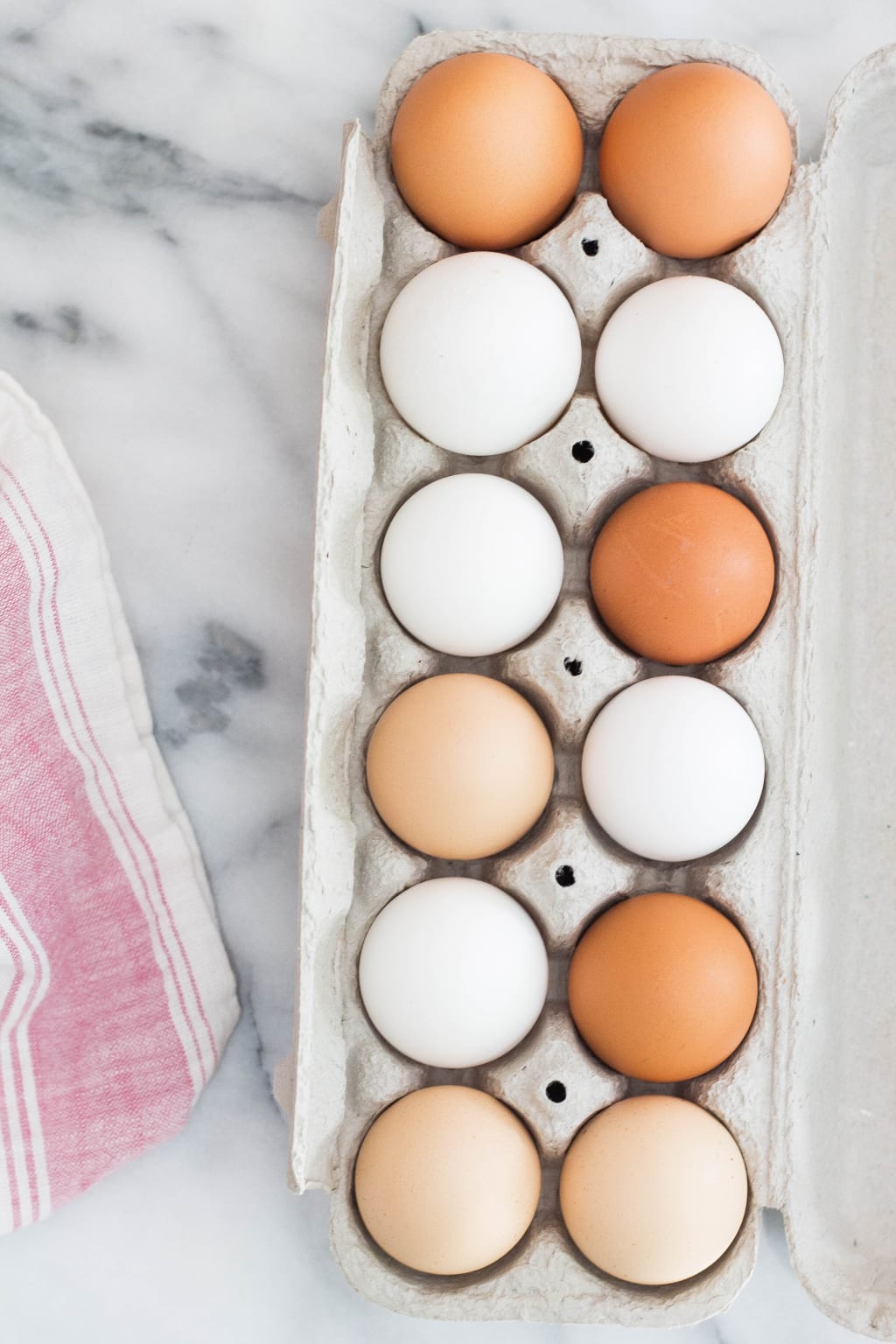 We all know how it feels. We wake up in the morning and we feel like there's not enough time to eat a proper meal for breakfast, either because of taking the kids to school, knowing the roads will be busy, or simply because we fancied an extra ten minutes in bed (that's me).
Of course there's cereal and waffles and all kinds of other rubbish out there that fills a gap, but how many times do you feel full until lunch/dinner? In all honesty I would answer not very often.
Whenever people mention a "cooked breakfast" there's an assumption that this will take ages to cook. I guess it depends what you're cooking. If it's bacon, eggs and some toast with beans I would say 5-10 minutes and it can be on a plate getting devoured. Sausages obviously take longer. This being a healthy article I, of course, grill my bacon and sausages and cook eggs in low calorie spray, poach or boil them. Fast, filling and tasty.
Good Old Cereal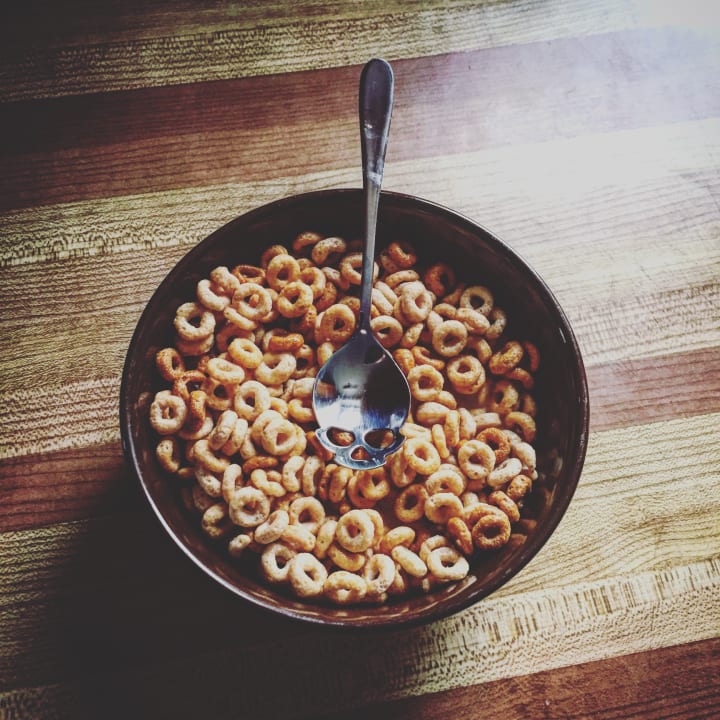 Although it's pretty healthy I would say I'm also not overly fond of the "overnight oats" thing. To each their own but definitely not for me. For those who do enjoy porridge there are many ways to use the 40g healthy extra allowance and make it more interesting.
Fresh or frozen blueberries
Chopped bananas and strawberries
Fresh or frozen raspberries
Chopped fresh pear sprinkled with cinnamon
Fresh or frozen blackberries and chopped apple
Layer the oats with fruit and fat free yoghurt (natural or flavoured) in an airtight container and store overnight in the fridge for a ready-made breakfast waiting for you.
Ready Overnight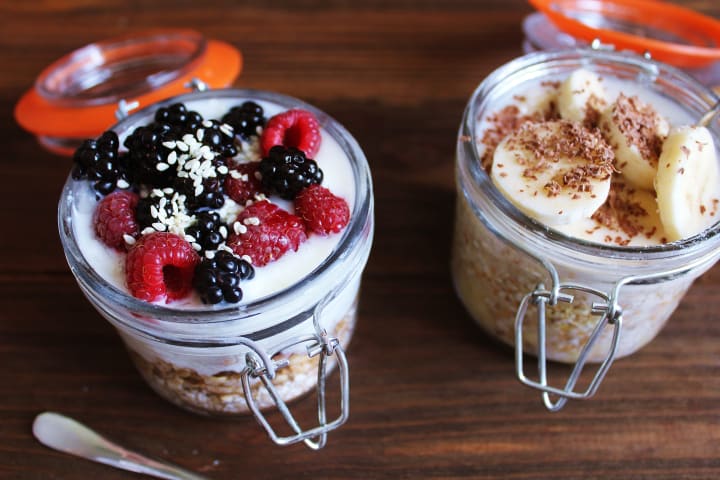 Fancy an omelette for breakfast? Here are seven ideas for whatever mood you find yourself in. Good at any time of the day.
Cooked chicken, peppers and spring onions. Perhaps add some garam masala or crushed chillies for a slight kick
All-day Breakfast - Lean bacon, mushrooms and cherry tomatoes with optional cheese
Ham, feta and spinach
Indian-spiced - Red onion, chili and garlic with cumin, coriander and turmeric
Stir-fry veg - Peppers, spring onions, chili and ginger
Ham and mushrooms
Sweet and fruity - Cook a basic omelette then fold raspberries, chopped apple and bananas into fat free natural yoghurt, sweeten to taste them serve inside the omelette
Enough about all that though. How would you like to wake up and smell a proper breakfast waiting for you? All you have to do is plate up and eat up and you're all sorted for a few hours. Sounds good right? This is the Slimming World breakfast casserole. As long as you have a slow cooker and a bit of time before bed this is nice and easy.
Ingredients:
Fry light/low calorie cooking spray
300g tomatoes, chopped/one tin tomatoes
Four medium potatoes, peeled and diced
One onion, chopped
Six rashers lean bacon, chopped
200g quark
Six eggs
200g mushrooms
Seasoning and herbs
Method:
Beat the eggs, quark and seasoning together. Spray inside slow cooker with fry light
Layer potatoes, bacon, tomatoes, mushrooms and onions in slow cooker in two or three layers
Pour over egg mixture and sprinkle with herbs
Cook on low for 10-12 hours/ high for 5-6 hours or until eggs are set and cooked
Personally when I have this I put beans and toast with it as I find it can be a bit dry. I know this recipe divides opinions with people I know, some people don't like it but I do so I make it.
For anyone who does follow Slimming World this is syn free, for those who don't, this is just an easy and healthy alternative to a fry up or cereal.
Thanks for reading and hope you enjoy :)
A Nom Nom Omelette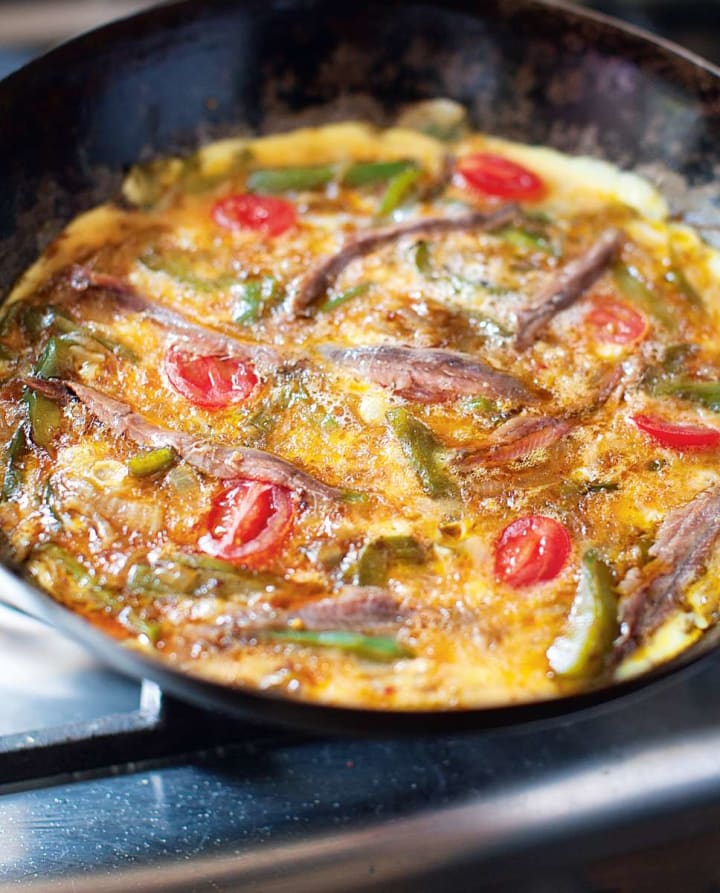 healthy
Living in Cornwall and loving food, films and reading. Basically that's me
Receive stories by Kitkat Jonesy in

your feed