Sizzling Shish Kebab Recipes
This tasty favorite can be made with meat, fish or vegetables; no matter the ingredients, it's a global delicacy.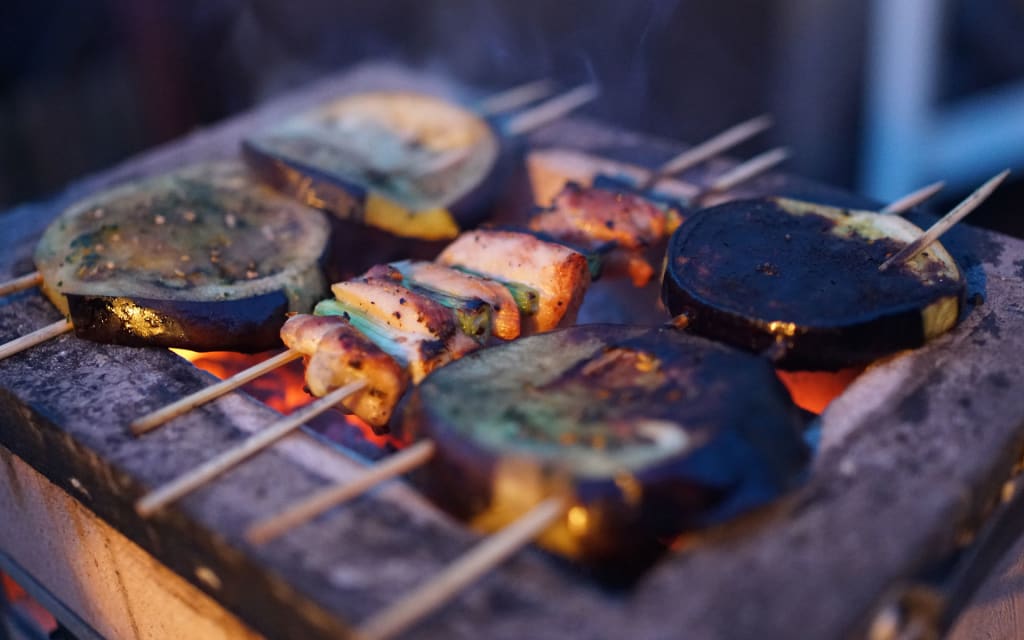 Edmund Kean, the Shakespearean actor, dined according to his role. When he acted the hero, he ate beef. When he played the tyrant he preferred pork. But when he had a lover's part he chose lamb. If he had done an action romance, it would have been lamb shish kebab.
In England, there is Dorset Horn lamb, a breed that breeds twice a year, but its spring offspring are the best, perhaps the best in the world. People in the Near, Middle and Far East have always made a staple of lamb kebabs, and this preference spread to America as part of the barbecue culture. "Kebab - Or 'kabab',/'cabob - means 'broil', and its usual cord companion in the Middle and Near East is "shish' or 'seekh" meaning "skewer' in India. So any broiled food, or anything skewered is a shish kebab. As those of us who have impaled meat on a stick will testify, all meat is sublime when the spear is "up to the hit". The Russians have an affinity for eating their lamb on flaming swords.
Authentic Kebab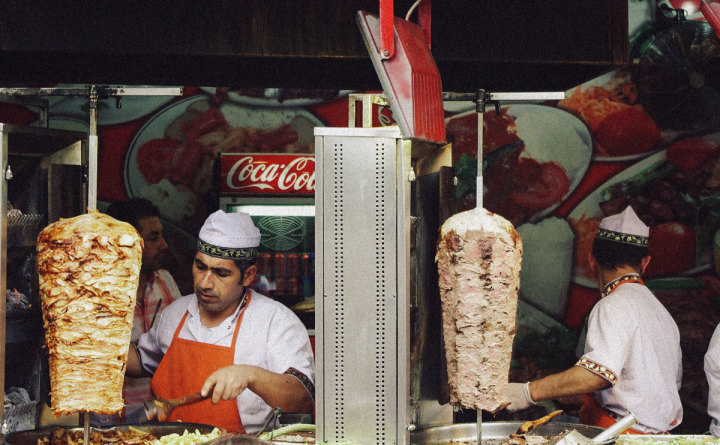 The reason for the popularity of kebabs in the East is obvious if you've traveled to Tunisia or Morocco for the authentic lamb kebab. Their meat is tough, and of course pork is forbidden by certain religious beliefs. However, along with lamb, you will also find recipes there with fish, eggplant, tomatoes, and eggs or Armenian variations of pheasant, duck, quail and partridge.
The Indonesians have their own version of kebab, called "Saté". Here you'll find skewers fashioned of palm leaf or bamboo, and as you walk the streets of Djakarta or the Malaysian cities of Singapore and Molucca, the air becomes pungent from the wares of Saté vendors, whose smoky clothes give off the aromas of chili, coconut milk, tamarind, garlic and onion. This concoction is Saté marinade, better known as the "sacred sauce of java".
What makes kebabs taste so delicious is basically the act of rotating the meat. A rotating spit means even cooking and the saving of precious juices. The drippings of the meat continue to ride on the surface and thereby insure a self-basting. The trick in preparing tasty chunks of meat is to first sear and crisp the outer surface of the meat by puncturing or bruising the surface. This will insure your finishing with tender, juicy insides and crisp crackling outsides.
Recipe: Gingered Chicken Kebabs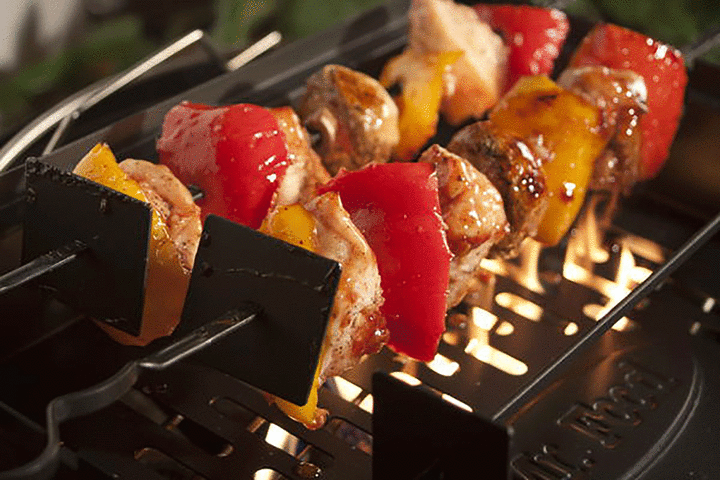 Start with 6 chicken breasts and cut the meat into 1 - to 2-inch pieces.
Cut 6 small white onions in half and alternate chicken with onions on a skewer.
In a bowl, mix 4-cup soy sauce, 2 tablespoons each of diced fresh ginger, sugar and -cup sherry.
Allow the chicken skewers to marinate in the sauce for 30 minutes.
Then place skewers under broiler, and continue basting with the marinade while turning the skewers every minute or so for just 10 minutes.
Serve with tomatoes and buckwheat.
Recipe: Scallop and Oyster Kebabs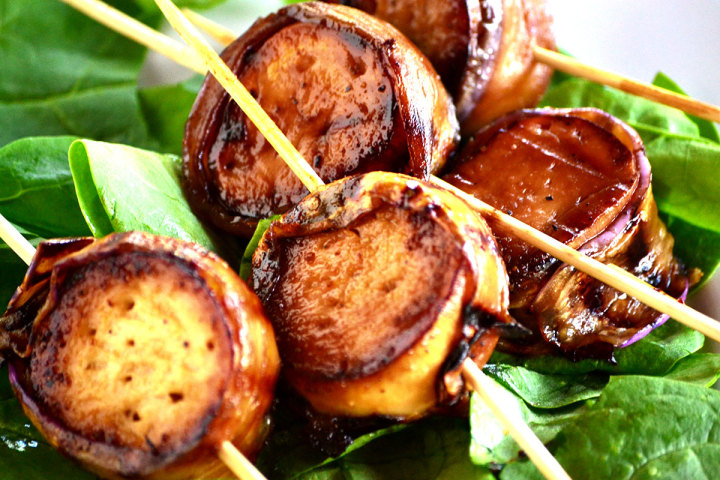 Wash scallops and pat dry.
Then dip in melted butter and cover with cracker meal seasoned with herbs.
Alternate scallops with oysters wrapped in strips of bacon.
Brown the scallops and oysters either over hot coals or in broiler, turning very frequently.
Serve with seasoned melted butter and lemon juice.
Recipe: Curried Pork Satay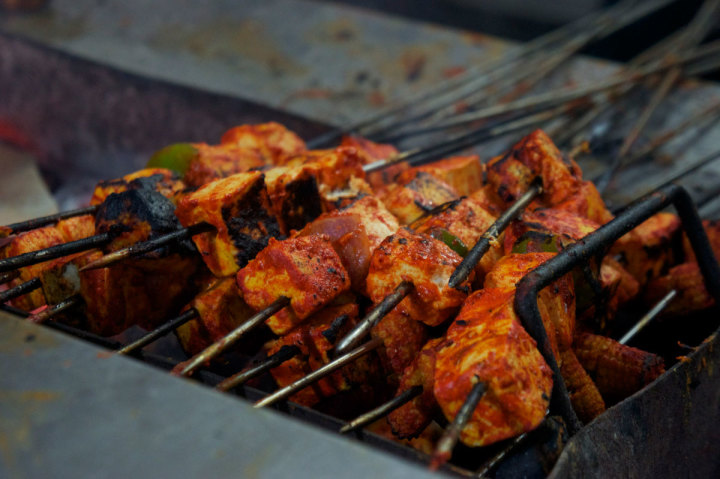 Combine 1 cup lemon juice with 12 tablespoons curry powder, 1 tsp sugar, 1 tsp soy sauce and a few dashes of tabasco.
Dice 2 Onions into mixture.
Marinate 2 lbs lean cubes of pork (1 inch) in sauce overnight.
Skewer meat alternately with squares or red peppers.
Broil pork with frequent turning until well cooked and brown.
Serve satay in a bed of rice with bowls of chopped spring onions and chutney.
list
recipe
history