Retro Foods That Are Due for a Comeback
Though retro food often can be gross, there are a few dishes out there that deserve to be rediscovered.
When most of us think about retro recipes, we tend to think of those culinary disasters that our grandparents seem to love for no apparent reason. Things like those weird jello salads and mayonnaise-laden artery clogging "salads" are what we assume everyone ate in the 50s. And, for the most part, retro recipes are pretty terrible.
But, that's not to say that everything was awful in the old days. In fact, there are some foods that were downright incredible, but were just forgotten or one reason or another.
Now that being a foodie has become a major trend, people are trying to expand their palates in every possible way - which means that older recipes are being given a shot. Some of these foods are long overdue for some appreciation, especially if they're like the ones below...
Fondue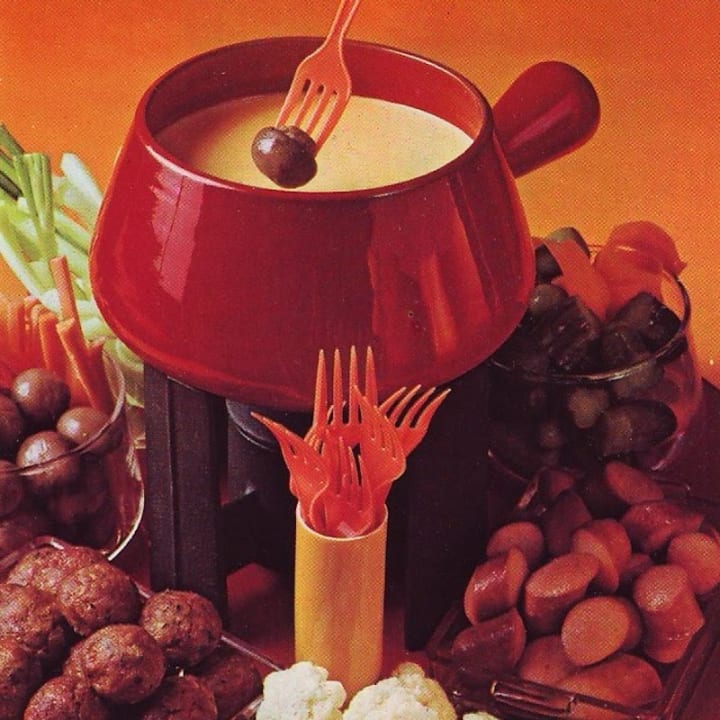 In the 60s and 70s, fondue was the party food if you wanted to show you were hip. Most commonly associated with cheese and chocolate, but also doable with broth, having a good fondue set makes it possible to enjoy a flavor-packed meal that's inexpensive, fancy, and an ideal way to encourage intimate conversation.
Though in the past, fondue was associated with swingers parties and similarly X-rated stuff, this doesn't have to remain the case today. At the very least, fondue is slated to make a huge comeback for date nights... and that's why many restaurants are starting to serve it.
Deviled Eggs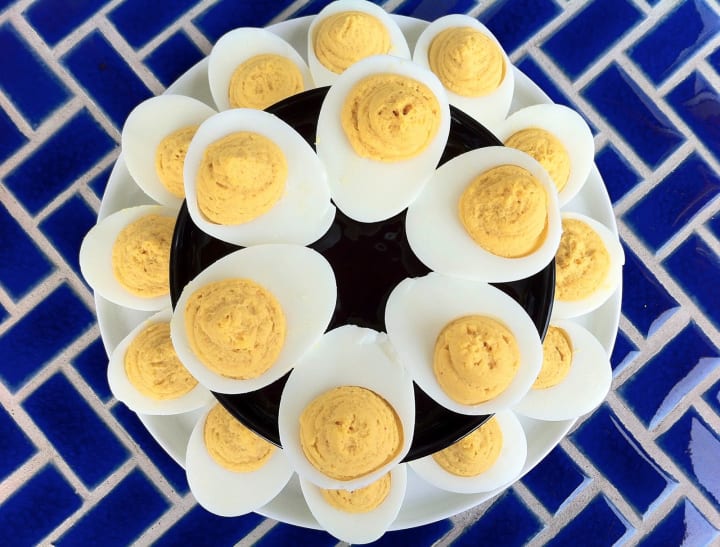 This retro food is making a major comeback already thanks to the uptick in restaurants serving brunch. As such, it's one of the most well-known and popular dishes on this list. Moreover, it's also the oldest, as the original recipe has been traced back to the 18th century.
Though deviled eggs are really easy to do, and taste delicious, they seemed to go out of style for a while after the 80s wrapped up. Nowadays, it looks like this bar and brunch favorite is here to stay.
Scotch Eggs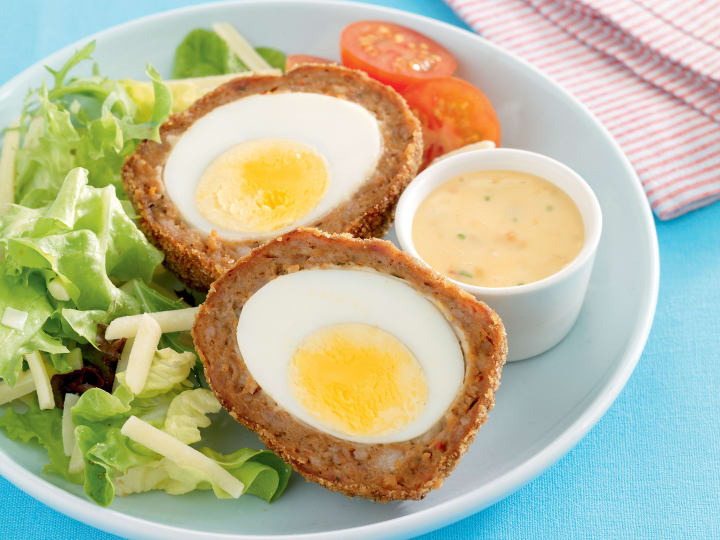 Scotch eggs are a close second when it comes to having the honor of being the oldest retro recipe on this list. This dish has been traced back to 1809, and features a hardboiled egg that is wrapped in a meat coating, breaded, and then baked until golden brown.
Believe it or not, these treats are surprisingly satisfying, juicy, and meaty; as such, they make for a perfect bar snack or brunch addition. The problem with Scotch eggs was that they were simply hard to make and a bit too "exotic" for many bars back in the day.
Luckily, restaurants are starting to be okay with exotic foods, and that means that we're going to be seeing more Scotch Eggs gracing menus soon enough.
Sloppy Joes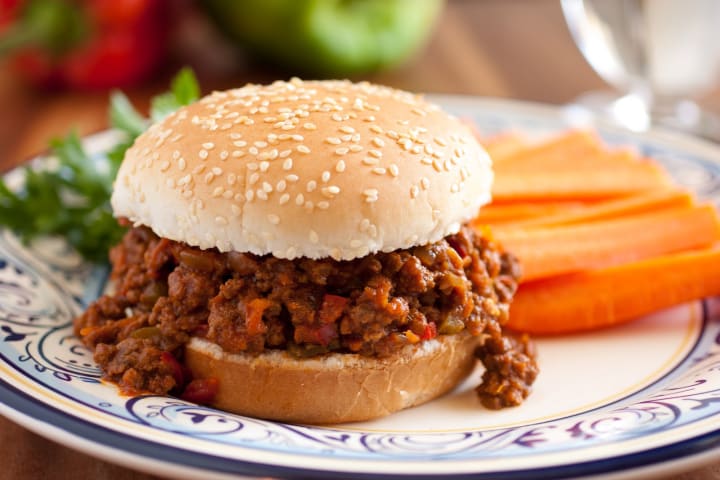 This is a dish that was a classic in the 50s, 60s, and 70s - and for good reason. It was ground beef slathered in mouthwatering sauce, and shoved in between two buns. In the world of culinary art, we call that a winning combo. For a low-investment dinner, it was perfect.
However, if you're talking about trying to impress others or using a Sloppy Joe recipe as part of a restaurant menu plan, most restaurant owners would balk at the idea. Back in the olden days, people went to restaurants to try food that they didn't make on a regular basis at home. As a result, Sloppy Joes weren't popular menu items and they faded into (somewhat) obscurity.
But, today, restaurants are using the humble Sloppy Joe as a way to show off their BBQ sauce making skills - as well as their ability to show their own take on classic recipes. As a result, restaurant goers should expect to see this classic dish on more gastropub and BBQ pit menus in the future.
Rice Pudding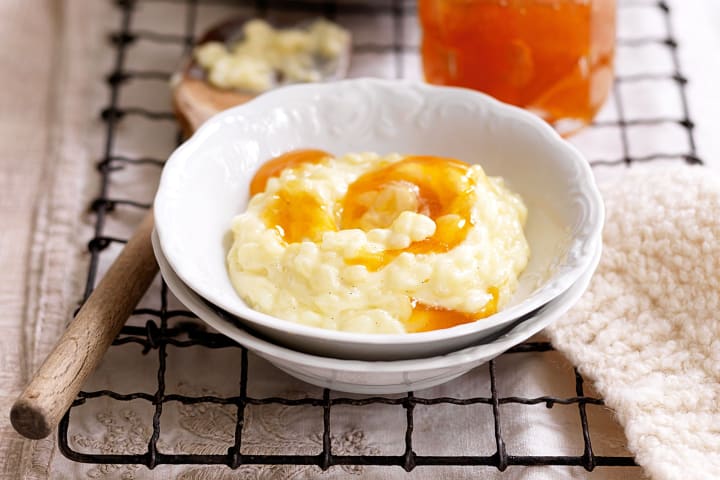 During the 1930s, everyone seemed to like pudding - especially rice pudding. It was sweet, textured, and shockingly easy to make. Even people who had dental problems could eat it without having to worry about toothaches. Rice pudding was the cat's meow.
Until, of course, it became associated with ancient people eating it. Eventually, people began to joke about eating tapioca pudding and rice pudding whenever they'd talk about people who were way past their prime.
The funny thing about rice pudding is that it's still delicious, and it's been a major part of food heritage in countries throughout the world. As a result, it's not a dish that's going to go away anytime soon.
Now that global desserts and retro desserts are becoming increasingly hip, it's very likely that this old school treat will find a new, more youthful audience.
Crab Dip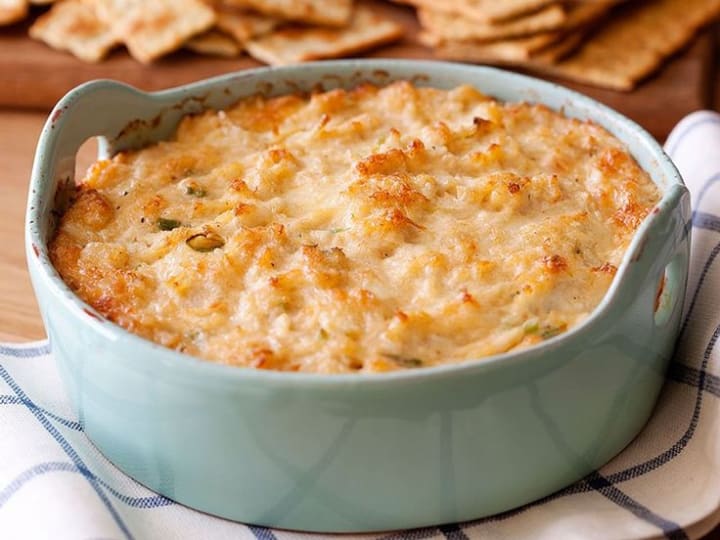 In the 40s and 50s, dip was everything. In fact, dip was not actually used as a word to describe food prior to WWII. Around this time, housewives who experimented with dips came up with a recipe that is still around to this day: Crab Dip.
Though cream cheese, crab, and a variety of spices doesn't really sound too appetizing at first, it's phenomenal when you try it with some warm corn chips. Restaurants are just now starting to pick up on this, and the results are mouthwatering.
Beef Bourguignon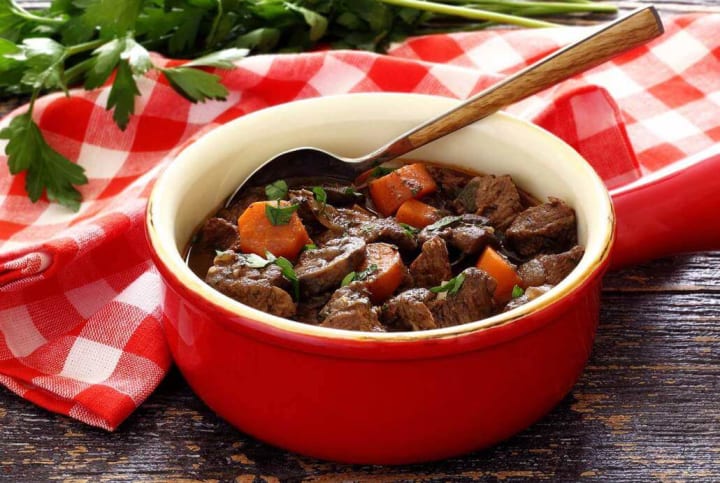 In the mid-60s, Julia Child's French Chef cooking show took homemakers and food enthusiasts by storm, and its influence ushered in a new wave of interest in French cuisine. Beef Bourguignon was one of Child's most popular recipes, and became synonymous with elegance and quality cooking skills.
The dish is known for creating incredibly tender beef with a burst of savory flavor in every bite - and that's why it became so popular. However, it also happened to be pretty hard to make and was also time-consuming in its process.
People are starting to enjoy the art of cooking more these days, and that makes many people more willing to deal with long cooking times. With a dish as worth the time as Beef Bourguignon, it's easy to see why this recipe is long overdue for more love.
Crepes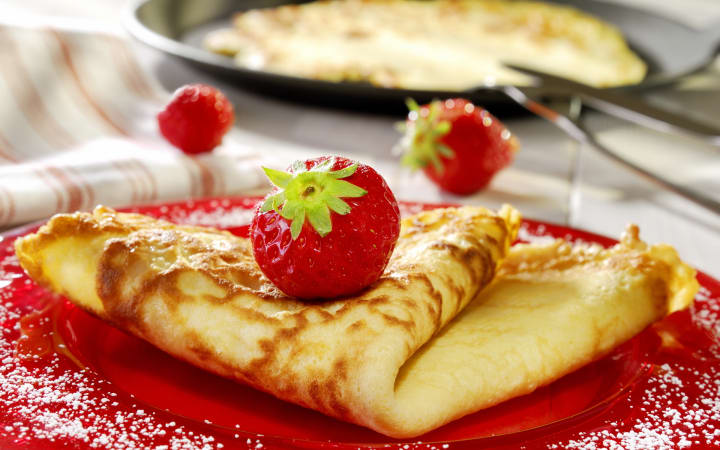 Much like a couple of other recipes on this list, crepes are 70s retro treats that are slowly coming back into style despite having been forgotten by the 80s.
These super-flat pancakes are most commonly enjoyed in their "sweet" form with sugary fillings like honey, jam, and of course, Nutella. Sinful enough to make a meal decadent, yet tasty enough to make you want seconds, it's easy to see why crepes are getting really popular among foodies with a sweet tooth.
Of course, there are also "savory" crepes, which are crepes that are filled with more lunch-appropriate foods like salmon, sauteed broccoli rabe, and other similar offerings.
No matter what you put in these pancakes, it's clear that you're going to have a great meal. And, as such, expect to see this recipe continue to be increasingly common around the world.
Chicken a la King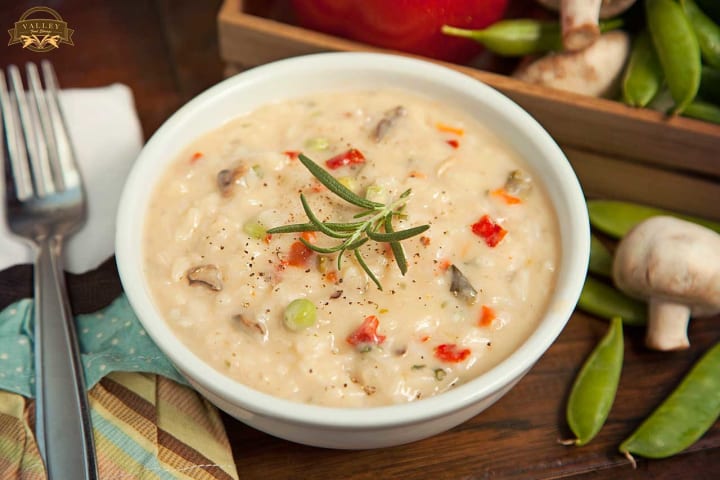 During the 60s, Chicken a la King was one of the most common foods to eat at dinner time. Much like Sloppy Joes, it was a dish that was surprisingly easy to make, always tasted great, and was perfect for moms in a hurry.
All you needed to in order to make it was some chicken, some canned soup, some peas and mushrooms, and you were good to go with a pretty basic version of the recipe. Needless to say, it made shopping very easy.
However, we're willing to bet that this creamy dish was a victim of its own popularity. If you end up eating something too often, you will get bored of it. Regardless of what it was that made this recipe fade into obscurity, we're willing to bet that Chicken a la King will make a comeback.
French Bread Pizza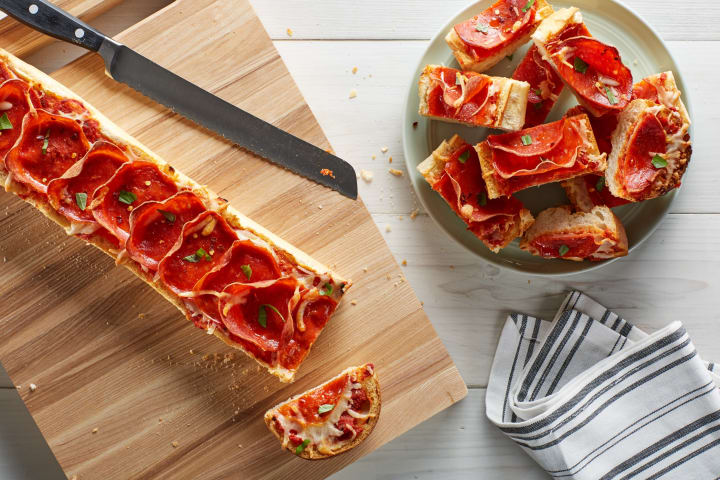 In the 80s and 90s, harried moms made a huge discovery that changed the way they made after school snacks. They realized that french bread (and later bagels) could be used as a base to make DIY pizzas... and that this discovery could make them the coolest moms on the block.
Though these treats never really went away, more and more gastropubs have started to include their own french bread pizzas as happy hour comfort foods for Millennials who want to take a trip down memory lane. Let's face it - flatbreads never could soak up sauce the way French bread pizzas did.
About the Creator
Ossiana Tepfenhart is a writer based out of New Jersey. This is her work account. She loves gifts and tips, so if you like something, tip her!
Reader insights
Be the first to share your insights about this piece.
Add your insights