Restaurant Chains that Are Almost Extinct
In the hyper-competitive world of hospitality, many once-popular chains are going the way of the dodo. That's why you might want to visit these restaurant chains that are almost extinct before it's too late.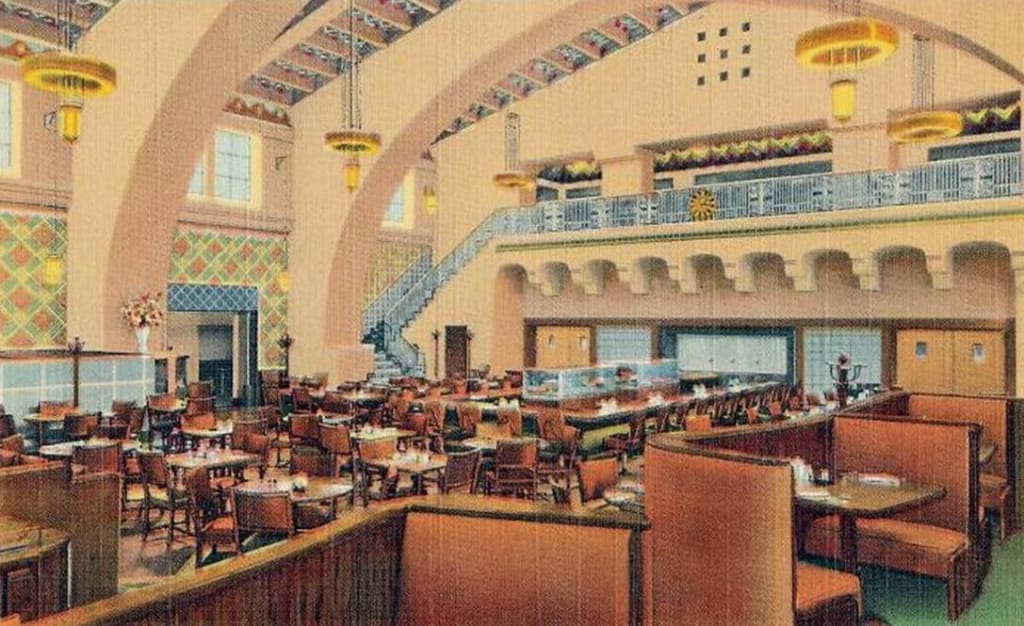 As a restaurant critic, I've been told I have an unusual fascination with restaurant chains. I love learning their stories. I love watching old restaurant chain commercials. Heck, I even love looking at old chain restaurant menus—especially from restaurants that no longer exist.
Chain restaurants are a unique reflection of our culture that shows what foods we like, what trends we picked up, and even what kind of atmosphere we enjoy. Older chains often act as historical artifacts that give us a glimpse into the flavors of food we once enjoyed.
That's why I often try to go to restaurant chains that are almost extinct; to get a taste of the past and to be able to say that I went there before they shuttered their doors.
If you want to get a good feeling of times gone by, you might want to hit up these dying restaurant chains before they go the way of the dinosaur.
TCBY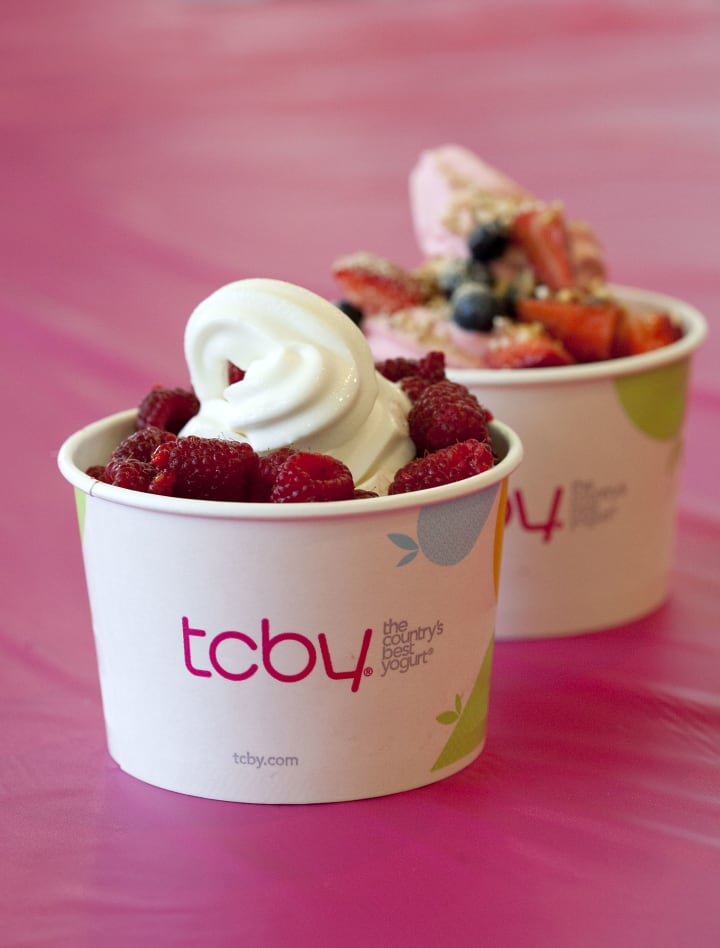 In the 80s and 90s, TCBY was one of the biggest frozen yogurt chains in the country. Unfortunately, the restaurant chain known as The Country's Best Yogurt has been seeing slumping sales for the past 17 years.
In 2000, there were over 1,700 TCBY stores across the country. However, stores began to struggle as newer frozen yogurt chains began to crop up— many of which offered trendy atmospheres, unusual toppings, and DIY yogurt bars.
Currently, only 450-ish TCBY locations remain. These days, most TCBY locations have worked to catch up to the trendy, hyper-modern "froyo" look, but it's not looking too promising for the ailing chain.
Big Boy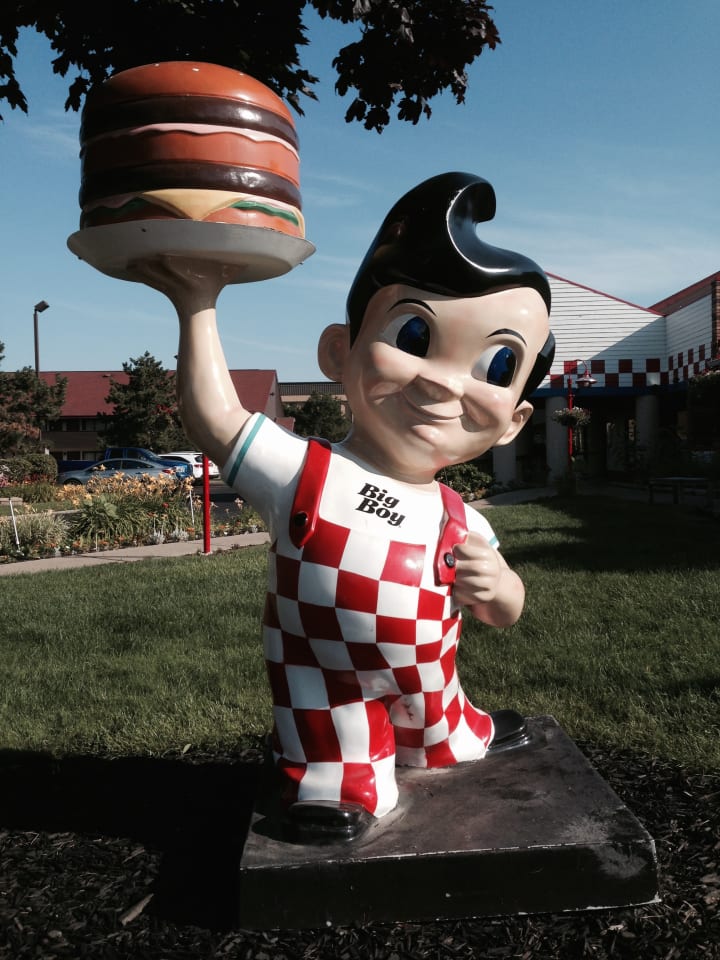 It's unfair to make a list of restaurant chains which are almost extinct without mentioning Big Boy, originally named Bob's Pantry. This is one of the oldest restaurant chains in the country, with its original flagship store opening its doors in 1936.
Considering that it was one of the earliest chains out there, it's not surprising that the joint became well-known for its burgers, fries, and American-style diner breakfasts. With the invention of fast food like McDonald's, Big Boy took a major hit.
By 1979, there were well over 1,000 different Big Boy locations in America. Big Boy had become one of the most popular restaurants in the country and had turned into a cultural icon of its own right.
Big Boy was such a popular restaurant, it spawned its own 400-plus issue comic book line based on the chubby mascot—The Adventures of the Big Boy. The line ran for 39 years, all the way until 1996.
Through the years, the restaurant chain hung on and became a favorite among truckers. Even so, Big Boy has suffered increasingly high prices and increasingly low demand over the years.
Peoples' tastes have changed, and nowadays, burgers aren't the hot restaurant food they once were. As a result, only 80-ish locations are currently still in America.
Ground Round Grill & Bar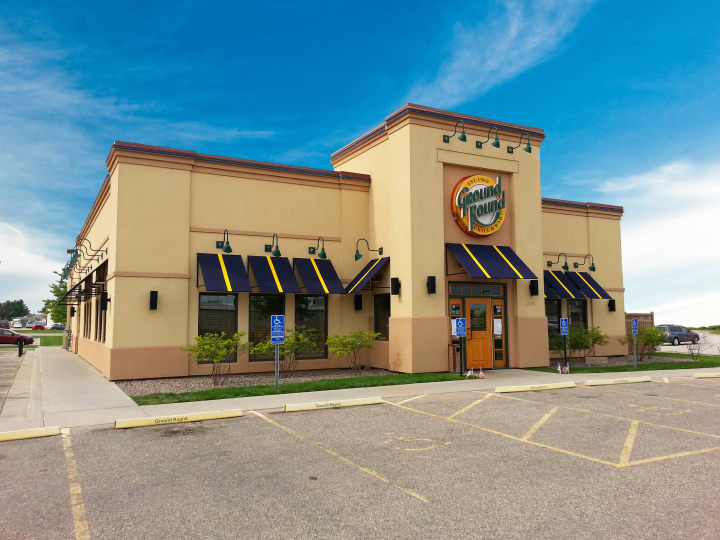 I have, in the past, waxed poetic about Howard Johnson's—the extinct restaurant, not the hotel. It was one of the first legitimately large restaurant franchises in history, and it was the birthplace of fried clam strips.
One of the restaurants owned by Howard Johnson's, Ground Round, also sadly can be found on lists of restaurant chains that are almost extinct.
Back in the 1970s and 1980s, Ground Round was famous for being an awesome family restaurant. More specifically, it was known for being one of the best places to bring kids for a birthday party, its Bingo the Clown mascot, and for having its silent movie shows with popcorn for people to enjoy.
By 1990, sales were slumping because silent movies and clowns weren't what kids liked. The company tried to rebrand itself and began to market itself to adults.
However, it just stopped short of succeeding—possibly due to the new costumed character wandering the premises, the Ground Round Hound. Regardless of what caused demand slump, the once-popular chain now only has 30 locations open throughout the United States.
Bennigan's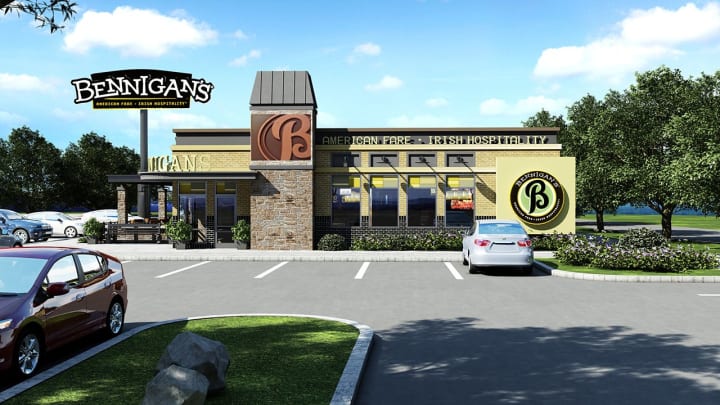 Bennigan's was once one of the most commonplace Irish restaurant franchises in the United States, but now, it's one of many restaurant chains that are almost extinct.
At its peak in the 1980s, Bennigan's was a rival to major chains likeTGI Friday's, Applebees, and Chili's. However, Bennigan's was the weakest of all the major players in casual dining.
The problem with Bennigan's, according to restaurant experts, was that Bennigan's wasn't very original. The decor looked just like what you'd find at Friday's or Applebees. The menu items were similar, too. Worse, Bennigan's also didn't really try to update itself to match the changes of the market.
By the 1990s, sales began to drop. Bennigan's started to look like a relic of the past, primarily because it was. Outdated to the point of obsoletion, Bennigan's has become a relic of a time gone by. Currently, no major restaurant chain has suffered as many losses as Bennigan's has.
From its peak at almost 300 different stores, only 23 remain—and that's after considerable investment involving rebranding, a bankruptcy filing, and a badly attempted menu overhaul.
The Country Kitchen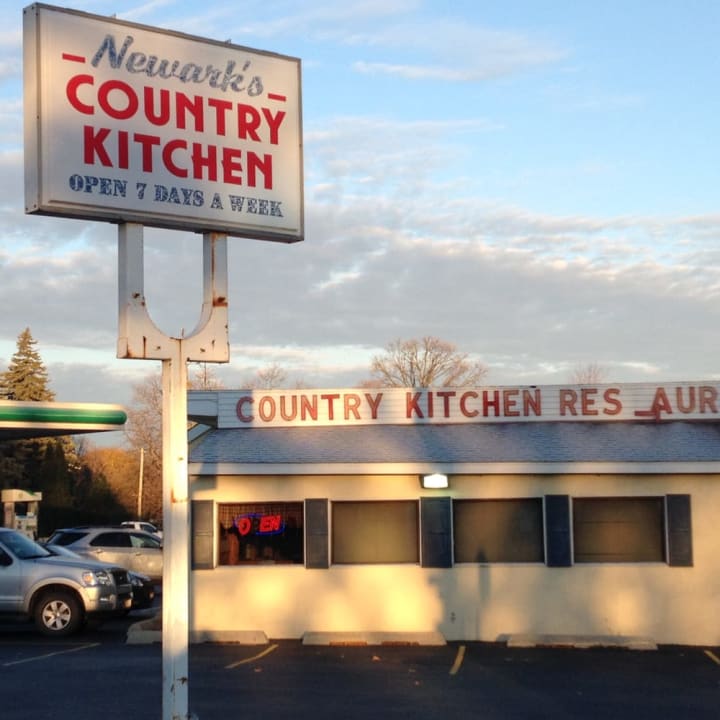 Country Kitchen is a restaurant chain remarkably like Denny's, with a slightly more "country" edge to it. Much like others on lists of restaurants that are almost extinct, the problem with the Country Kitchen was the fact that it no longer meshes with American dining culture.
Most people don't want casual dining; they want fast-casual. The mid-scale family dining sector is now oversaturated, and with its very rural ambiance, the Country Kitchen seems out of touch.
As a result, the chain has ended up seeing an 80 percent drop in sales. Currently, this restaurant has almost all 50 of their stores in Midwestern and Plains states—and many of these restaurants are expected to close rather soon.
Damon's Grill & Sports Bar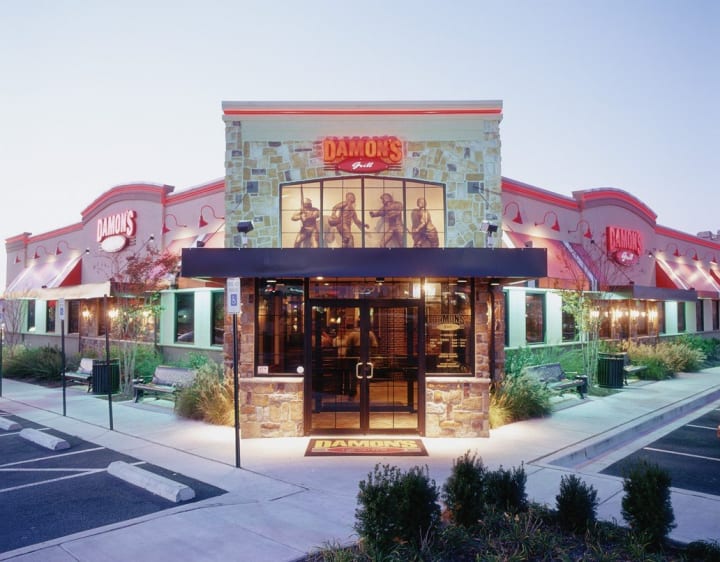 Damon's is one of two major restaurant chains that are almost extinct, with Damon's definitely being the one which has suffered the most closures.
The problem with Damon's was all about its menu, which was primarily focused on ribs, barbecue, and meat. At first, Damon's was a somewhat rare concept, which led to sizzling sales.
However, problems arose when more restaurants began offering BBQ alongside more popular fare. As diets grew more varied and patrons began to demand more elegant settings, Damon's began to falter. Eventually, the chain declared bankruptcy and left a few independently-owned franchises alive.
In 2000, the chain had over 137 stores in the United States. Now, there are only five.
Tony Roma's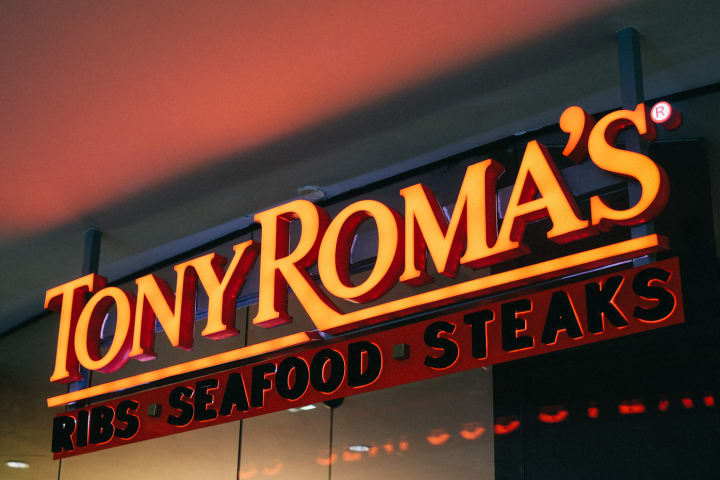 Tony Roma's is the other barbecue joint you might see on a number of lists of restaurant chains that are almost extinct. First started by Tony Roma, a former chef at the Playboy Club, this chain became known for awesome baby back ribs, steaks, and other meaty foods.
Tony Roma's was one of the first restaurant franchises to go international, primarily thanks to celebrity investment. However, as years continued to march on, Tony Roma's ended up fizzling rather than sizzling.
Of over 150 different restaurant locations throughout the US, only 20 or so currently are still in business. One of the restaurants is located at Newark International Airpot. Since there are not many locations in the US, it is obvious that this particular chain ended up being more popular abroad, with over 100 different branches staying strong in countries like Australia, Singapore, and Indonesia.