Porkfectly Delicious
Popular pork dishes around the world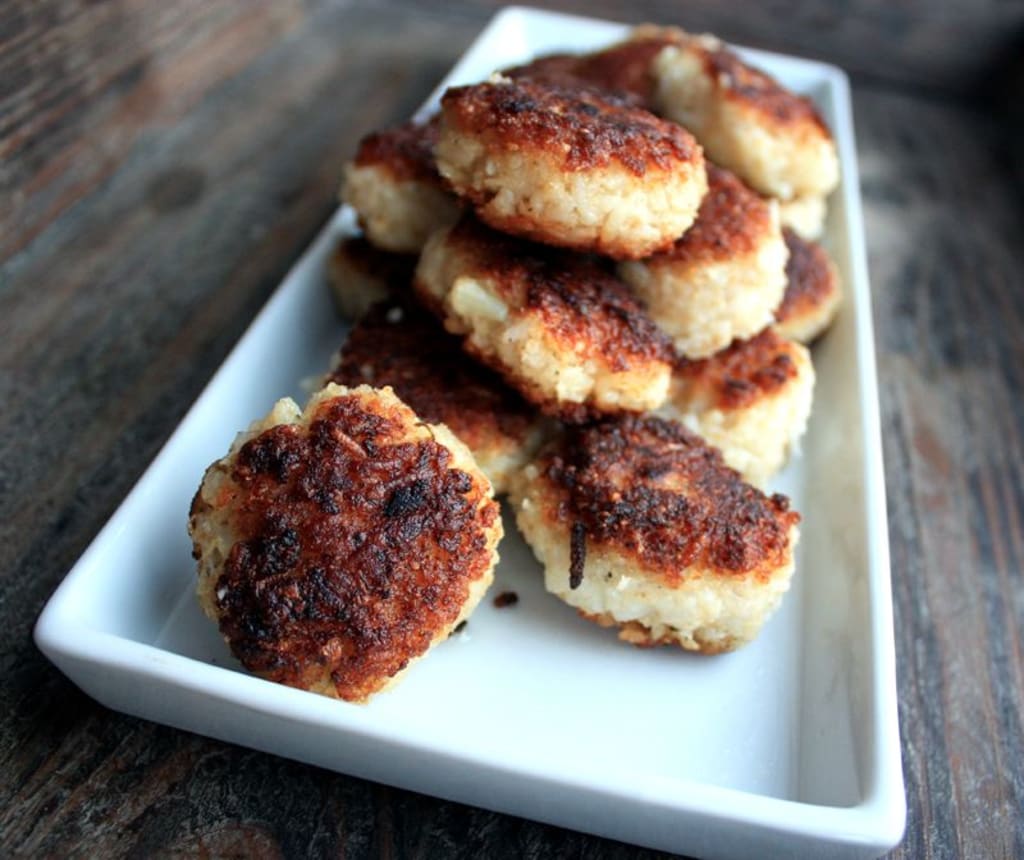 Europe
Norway
Medisterkaker is a traditional dish that is made with ground pork meatballs. The ground pork is mixed with flour, eggs, salt, nutmeg, ginger, milk, black pepper, and oil. The mixture is shaped into balls and fried in oil until browned on both sides.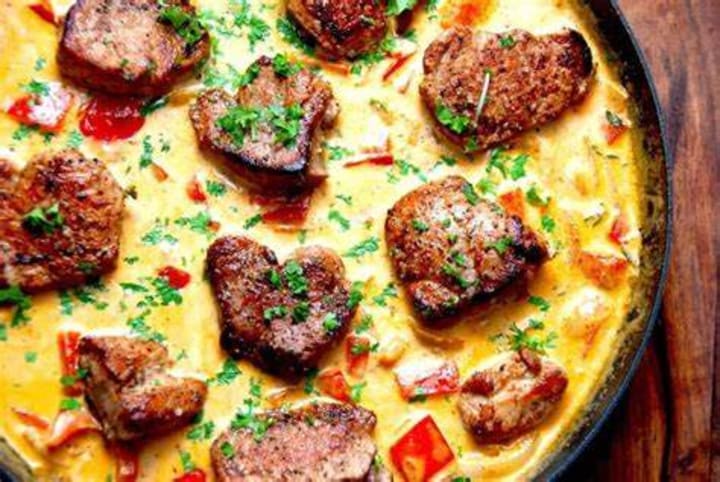 Denmark
Morbradboffer I flodesovs is a classic Danish dish made with pork tenderloin and onions in a creamy sauce. It is usually baked like a casserole with mushrooms and crispy bacon bits added. The dish is served with potatoes or rice and pickles.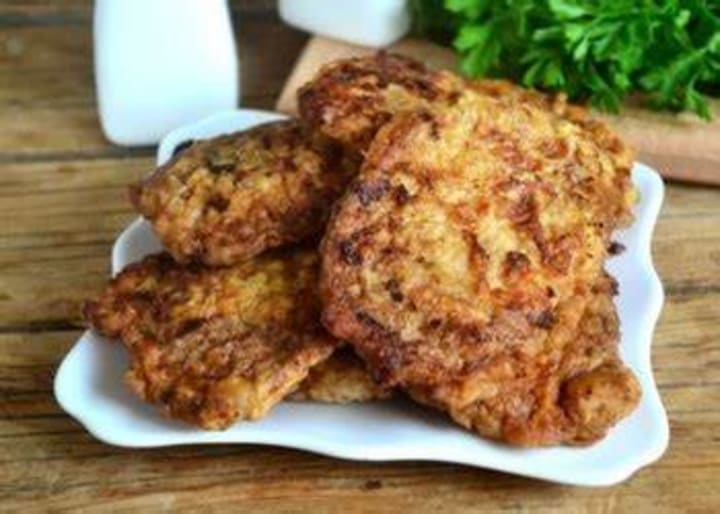 Latvia
Karbonade is a classic dish that is prepared with thinly pounded pork cutlets. The pork is dredged in flour and beaten eggs and fried until juicy and golden brown on both sides. A mushroom sauce is spooned over the cutlets. The dish is served with boiled potatoes with dill, pickled vegetables, and slices of rye bread.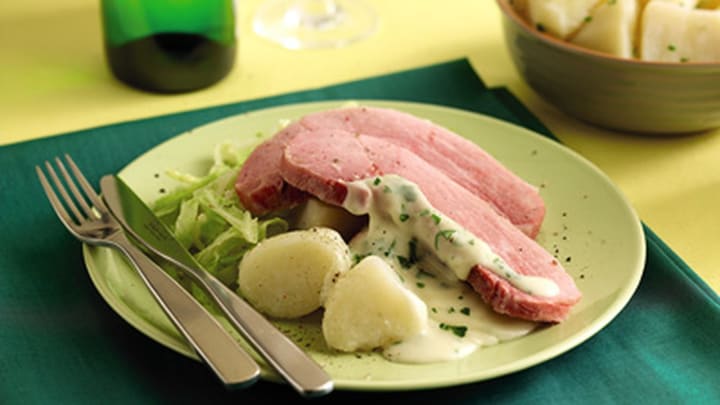 Ireland
Bacon and cabbage is a simple but filling dish. It is made with cured pork joints from the shoulder and cabbage. The dish is paired with onions, carrots, and potatoes. A white sauce is made with butter, flour, milk, and fresh herbs.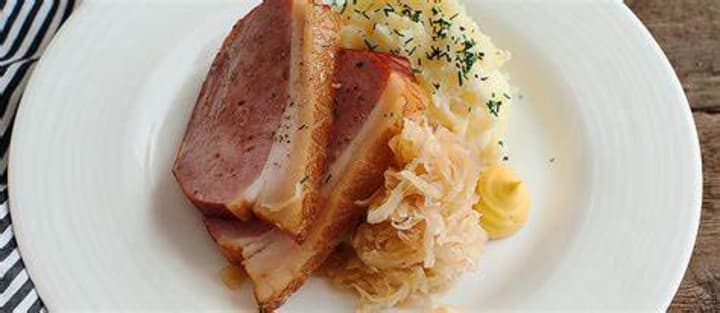 Germany
Kassler is a traditional Oktoberfest dish. It consists of cured and smoked pork. The pork is accompanied by sauerkraut and boiled potatoes.
Poland
Schab faszerowarry is a traditional dish that is made with lean, uncured pork loin. The pork loin is stuffed with ground pork or sausage and prunes or dried apricots. The ingredients are placed on the pork and the loin is rolled up and rubbed with herbs. It is roasted until golden brown. It is sliced and served with boiled potatoes sprinkled with dill.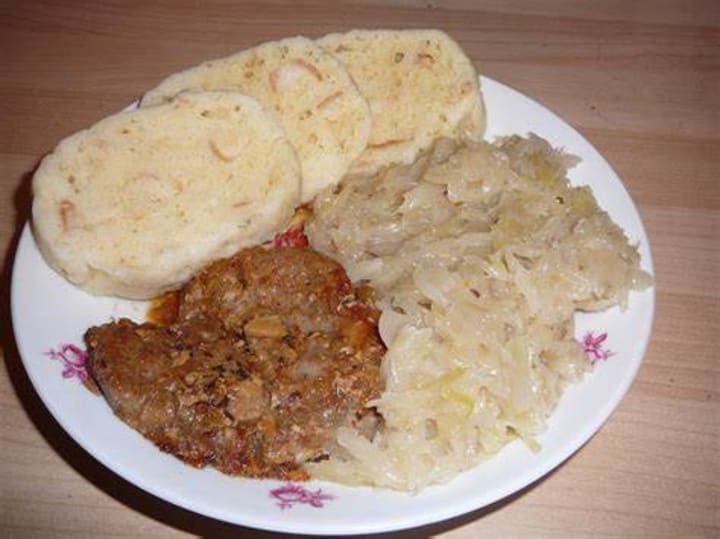 Czech Republic
Vepro knedlo zelo is a Czech national dish that translates to pork roast with bread dumplings and sauerkraut. The pork is roasted with chopped onions. The sauerkraut is served plain or stewed and bread dumplings are prepared.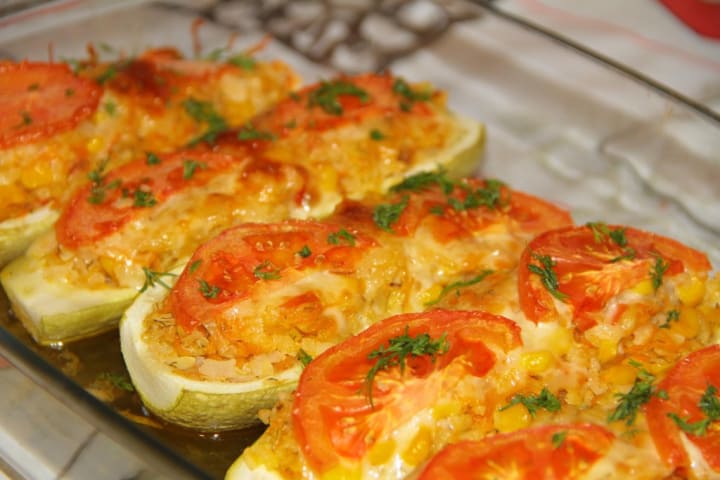 Romania
Dovlecei umpluti is a dish that is prepared with green zucchinis filled with pork, rice, tomatoes, and onions. Variations can include cabbage, rice, or mushrooms. The stuffed zucchinis are boiled in tomato juice and seasoned with bay leaves, salt, or pepper. This dish can also be baked in the oven.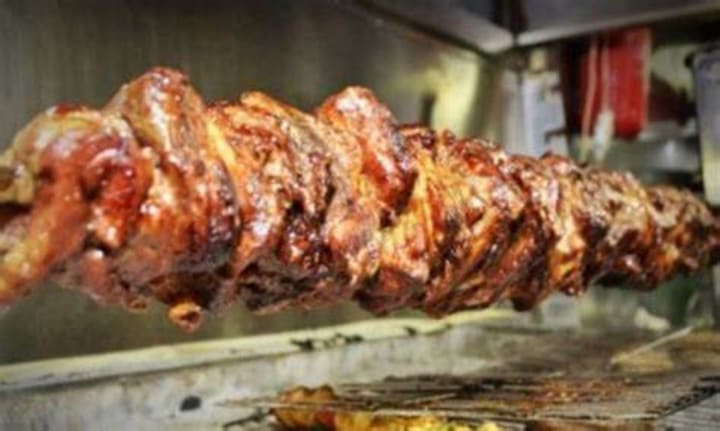 Greece
Kontosouvli is a traditional Greek dish. It is made with large marinated pork pieces in a mix of spices and herbs. Then the pork is skewered and cooked and slow-cooked on rotisseries. The pork is marinated with garlic, oregano, thyme, rosemary, paprika, olive oil, lemon juice, and red wine.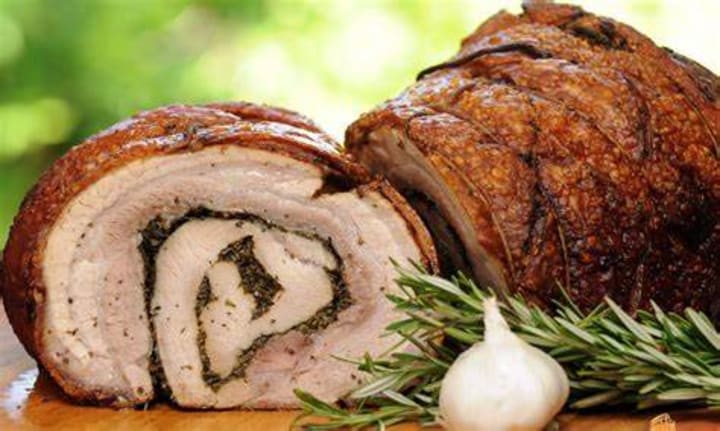 Italy
Porchetta di Ariccia is a pork dish originating in the province of Rome. Mature pigs are deboned and stuffed with seasonings like fennel, rosemary, and garlic. The pork roast is then slowly roasted on a spit over a wood fire.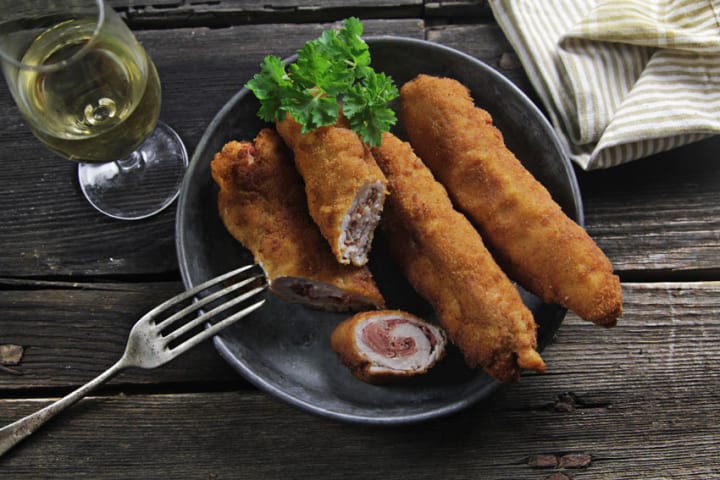 Spain
Flamenquin is a dish that is prepared with jamon Serrano slices wrapped up in pork loin cutlets. Then dipped in eggs, coated with breadcrumbs, and deep-fried in hot oil. Traditionally the dish is served with French fries and mayonnaise.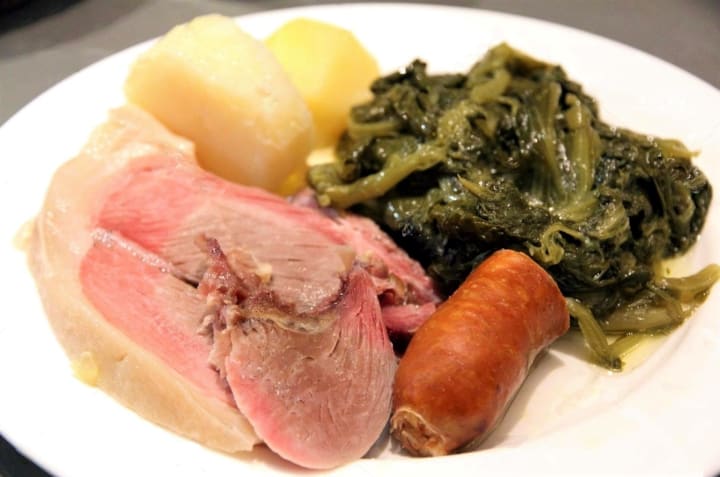 Lacon con grelos is among the most famous Galician meat dishes. Ham hocks and turnip greens are boiled together. The dish is served with sausages and potatoes.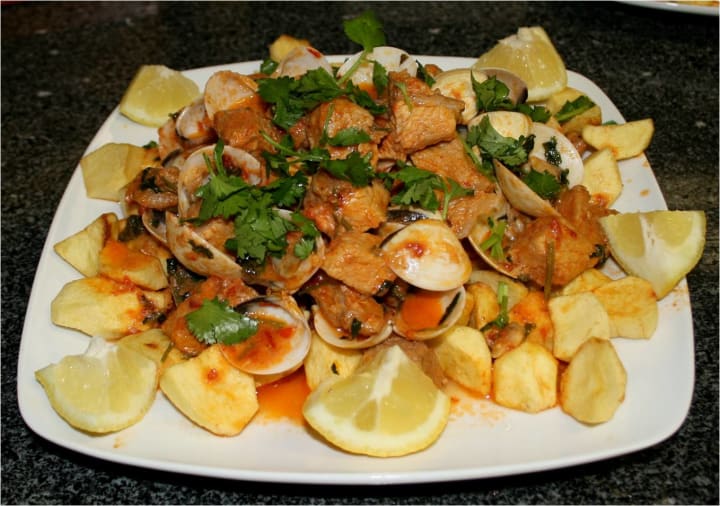 Portugal
Carne de porco a Alentejana is a traditional dish that originated in Alentejo. This dish consists of marinated pork pieces with clams in a lightly, spiced, wine sauce.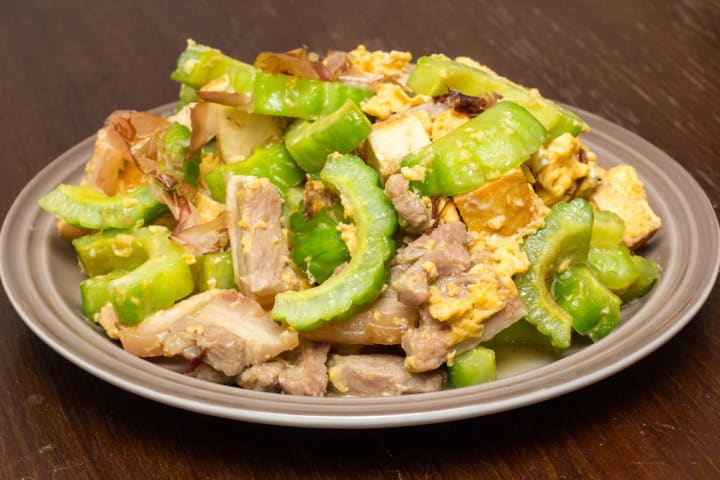 Asia
Japan
Goya chanpuru is a stir-fried dish that is the signature dish of Okinawa Island. It is prepared with bitter melon, eggs, pork, and tofu. The ingredients are stir-fried in a wok with different seasonings. The dish can be served with a sprinkling of fish flakes and accompanied by rice.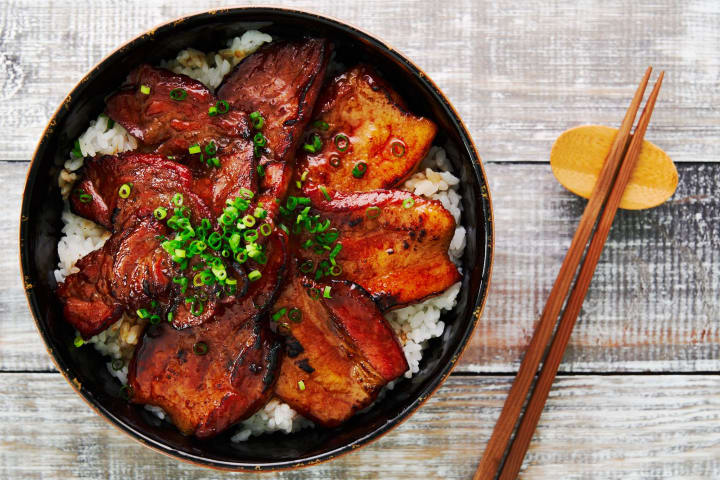 Butadon is a dish that originated in Obihiro. It consists of a bowl of rice topped with sliced, fatty pork that has been cooked in a slightly sweet soy sauce. It is topped with green peas and onions.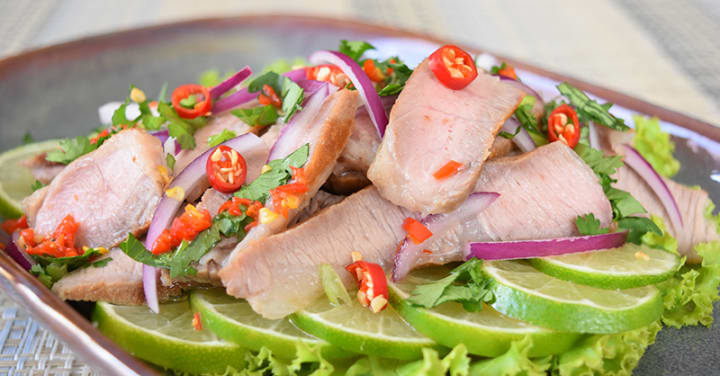 Thailand
Mu manao is a Thai dish that combines various flavors like sweet, spicy, savory, and sour. Pork is marinated in a spicy dressing with lime juice and garlic. It is garnished with fresh mint leaves and lime slices. Ice-cold crispy Chinese broccoli stems are served alongside.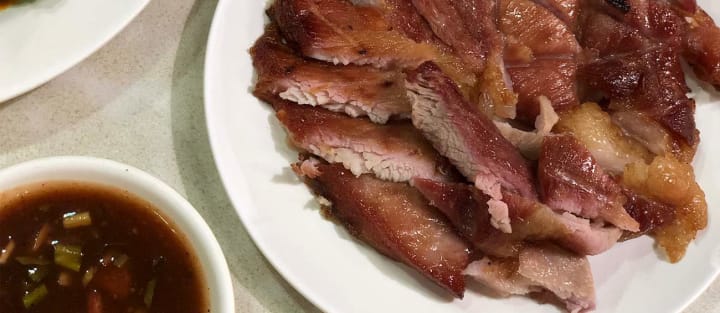 Mu yang is a grilled pork dish usually using pork neck. First, the meat is marinated in fish sauce, palm sugar, soy sauce, lime juice, and Thai whiskey. After grilling the meat is served with rice, fresh vegetables, or a salad.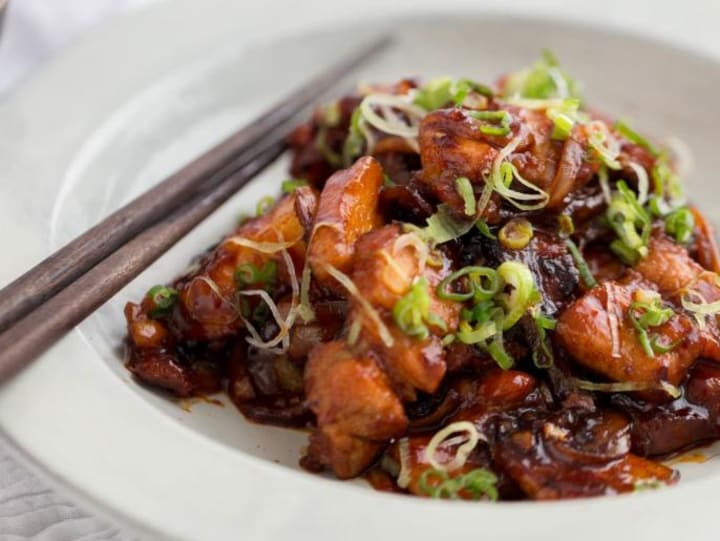 South Korea
Jeyuk bokkeum is dish that consists of thinly sliced fatty pork cuts that are marinated in a spicy Korean chili paste, soy sauce, chili flakes, rice wine, garlic, and ginger.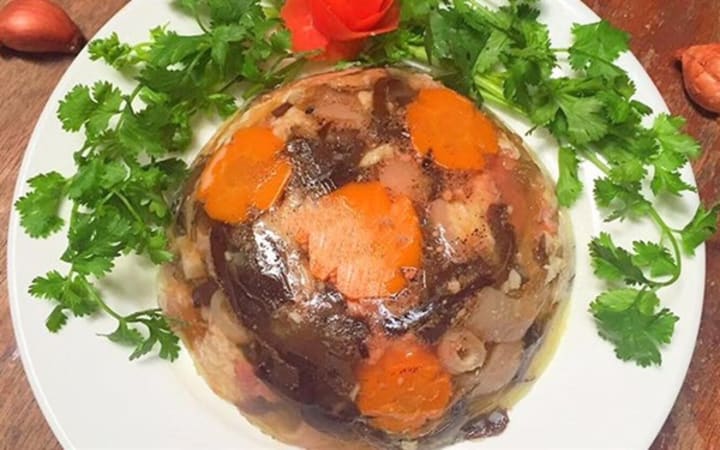 Vietnam
Thit dong is a Vietnamese aspic dish. It is made by slowly boiling pork meat and cuts of pork like hocks and trotters. Carrots, mushrooms, and various spices are added. Once cooked the pork is cut up and with the other ingredients placed in dishes. The hot cooking broth is poured over the ingredients in the dish and put in the refrigerator until it sets. The aspic dish is served with pickled onions and a bowl of rice on the side.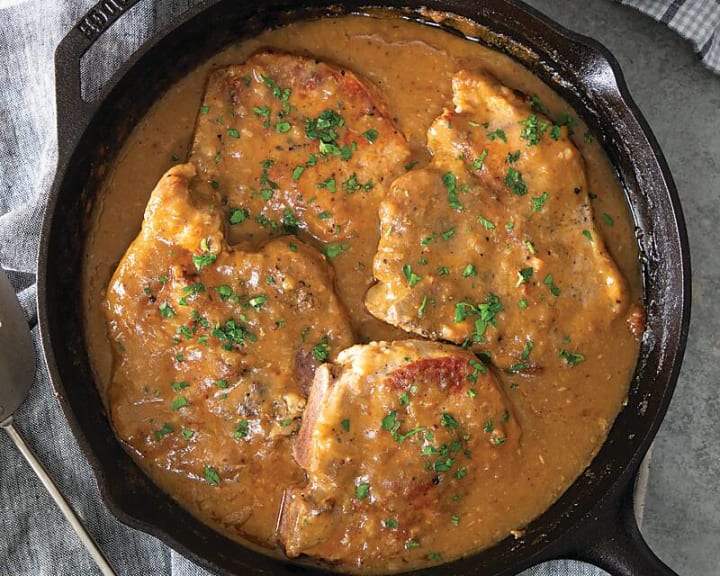 North America
The US
Louisiana
Smothered pork chops is a traditional Louisiana dish that consists of pork chops smothered in rich gravy. The dish is made with pork chops, onions, celery, bell peppers, garlic, flour, water, and Creole seasoning. The pork chops are fried along with the other ingredients and the dish is topped with gravy.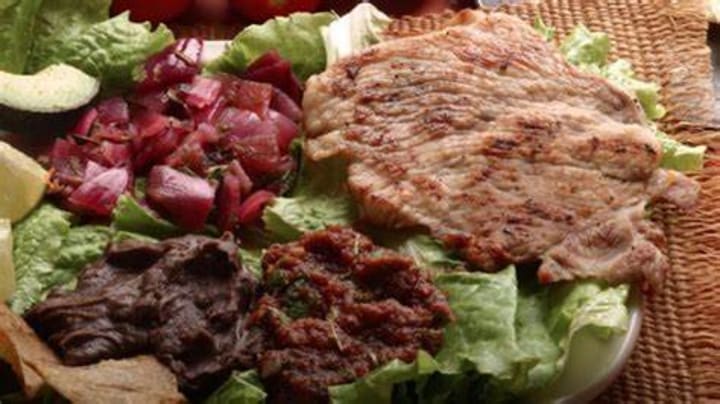 Mexico
Poc chuc is a dish that is prepared with thinly sliced pork cutlets marinated in orange juice, The meat is grilled and served with pickled onions and corn tortillas. It is one of the signature dishes of the Yucatan region.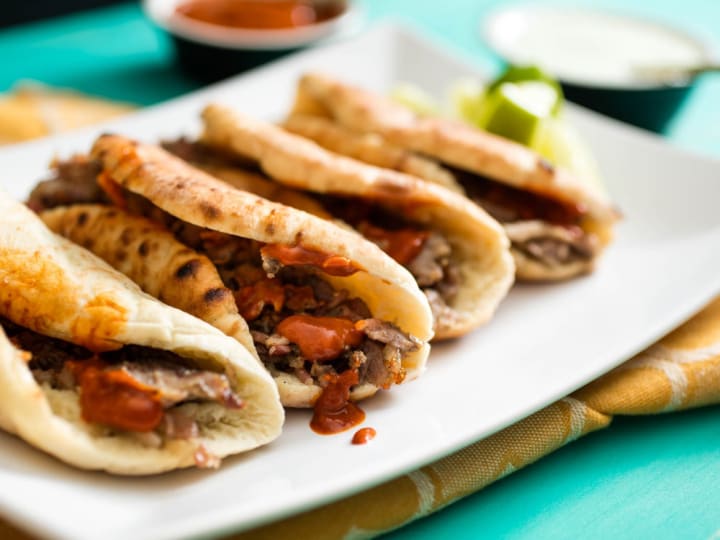 Tacos Arabes is a dish that originated in Puebla. Pita bread is filled with thinly sliced cumin-marinated pork, spicy chipotle salsa, and a sauce made with yogurt, lemon juice, olive oil, garlic, and parsley.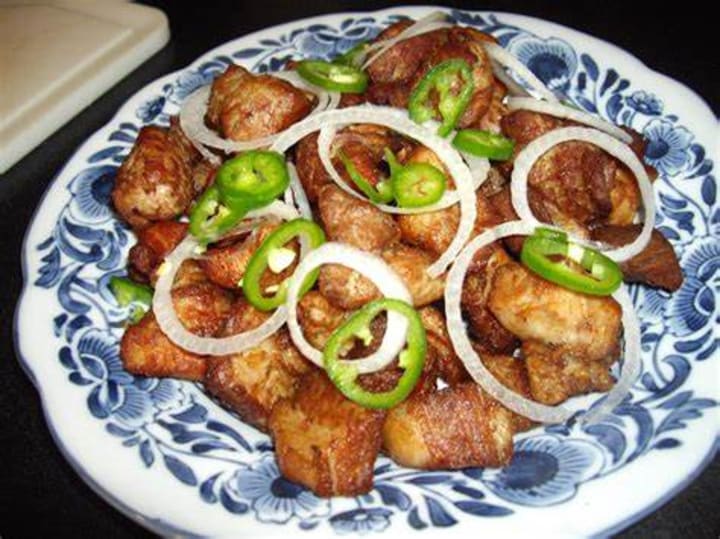 Caribbean
Haiti
Grigot is a typical Haitian dish. It is made with cubed pork slowly simmered in a sweet, spicy, and tangy marinade. The marinade is made with chili peppers, onions, orange, or lime, or lemon juice until tender then fried in a skillet.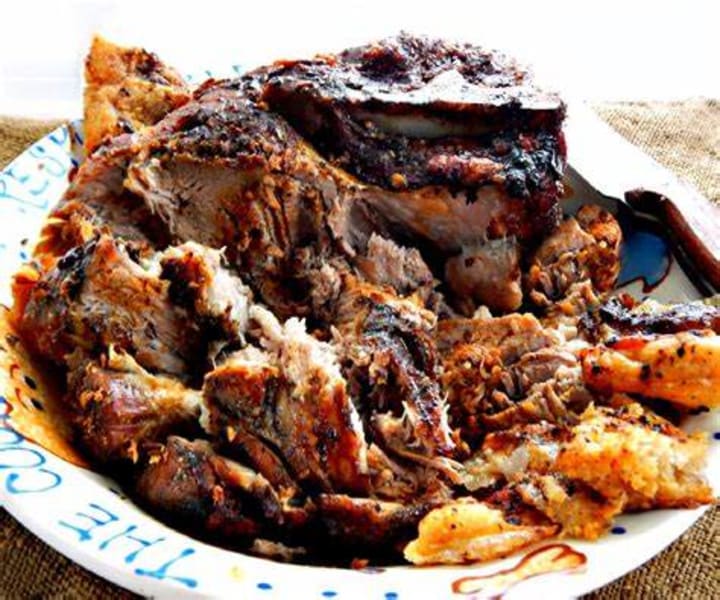 Puerto Rico
Pernil is a popular dish prepared with roasted pork shoulder. The pork is marinated with adobo mojado which consists of paprika, salt, vinegar, garlic, and oregano.
About the Creator
My passions are writing and creating poetry. I write for several sites online and have four themed blogs on Wordpress. Please follow me on Twitter.
Reader insights
Be the first to share your insights about this piece.
Add your insights