Delectable Dishes with Beef
Popular beef dishes from around the world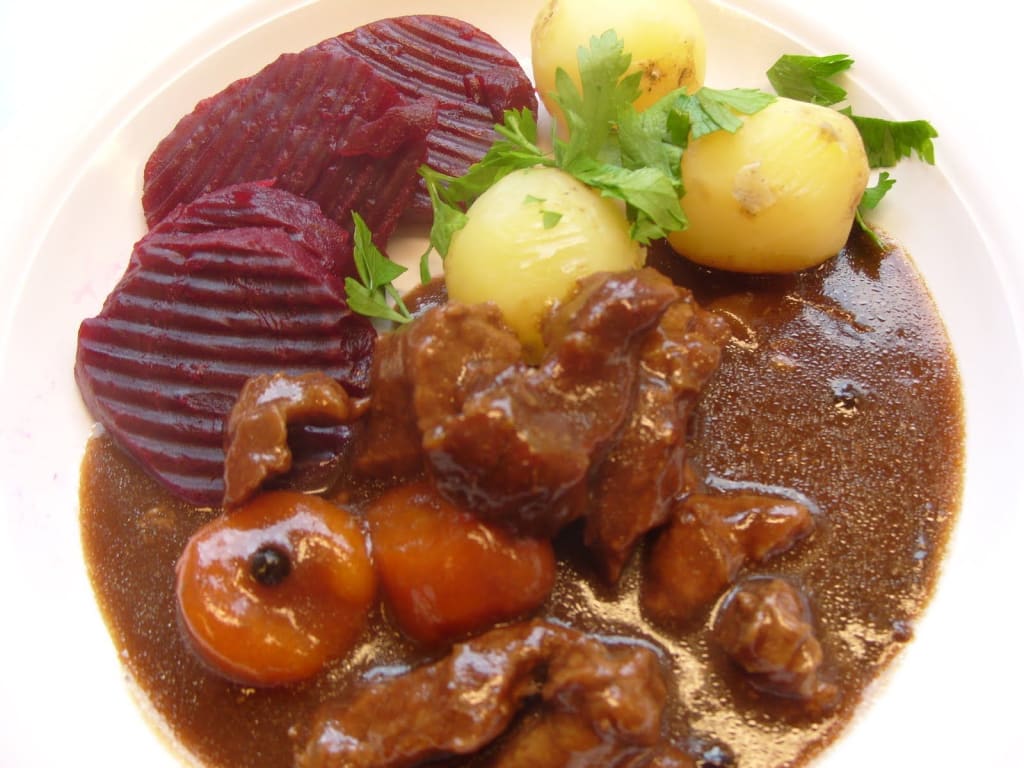 Europe
Sweden
Kapols is a delicious Swedish beef stew. The stew is made with chunks of beef cooked slowly with onions and flavorings like whole peppercorns, bay leaves, and allspice.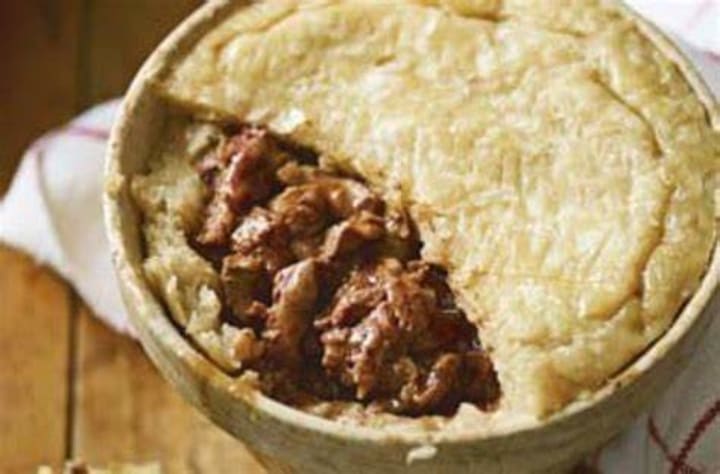 England
Steak and kidney pudding is a classic British dish. It consists of a suet pastry filled with diced beef, gravy, and chunks of lamb or pig kidneys. The pudding is streamed for a long time until all the ingredients are done and combined with juices. It is served with mashed potatoes and vegetables.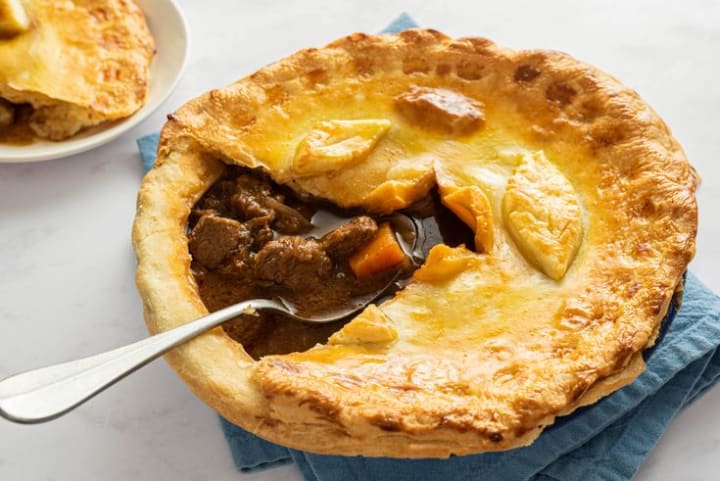 Ireland
Beef and Guinness pie is made with pastry that is filled with beef cubes, mustard powder, oil, onions, celery, carrots, Guinness, beef stock, redcurrant jelly, bay leaves, parsley, and thyme. It is baked until the pastry is golden brown.
France
Daube is a delicious and hearty Provencal stew. It is prepared with beef chunks simmered with wine and vegetables. It is flavored with cinnamon, cloves, thyme, bay leaves, and peppercorns. It is layered in an earthenware vessel known as a daubiere. The meat is placed on the bottom and the vegetables and spices on top. It is baked until the meat is tender. Some cooks seal the lid with a paste made with flour and water.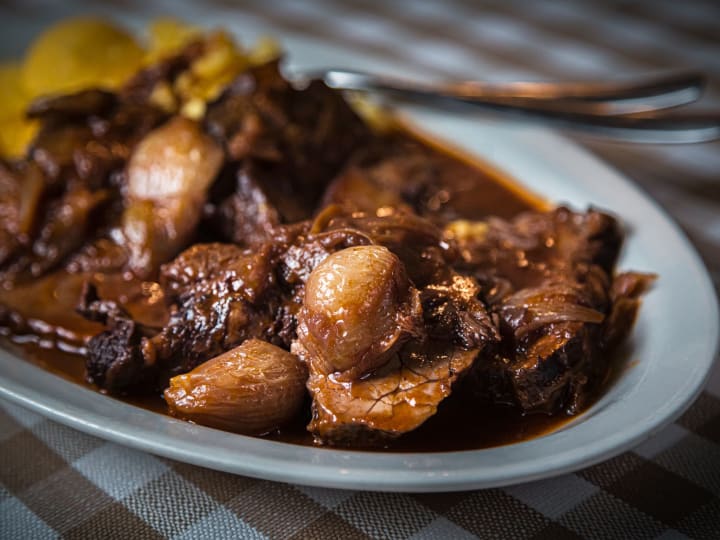 Belgium
Carbonnade is a traditional Belgian stew that consists of beef and dark beef. The beef is cooked with onions, thyme, garlic, bay leaves, and Belgian dark beer. Slices of mustard bread can be added to thicken the sauce.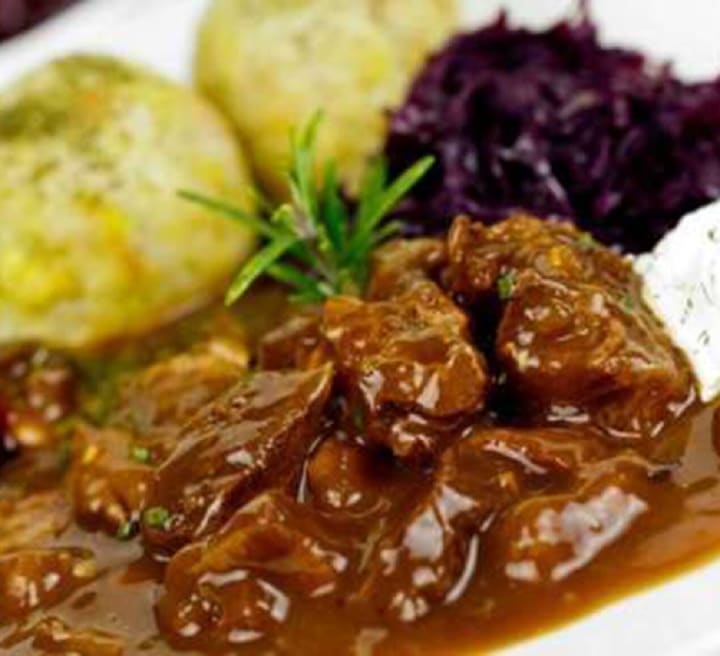 The Netherlands
Hachee is a traditional Dutch stew. It is made with beef, butter, onions, stock, and vinegar. The meat and ingredients are seasoned with bay leaves, cloves, juniper berries, salt, and pepper. The stew is slow-cooked until the meat is tender and the sauce is flavorful.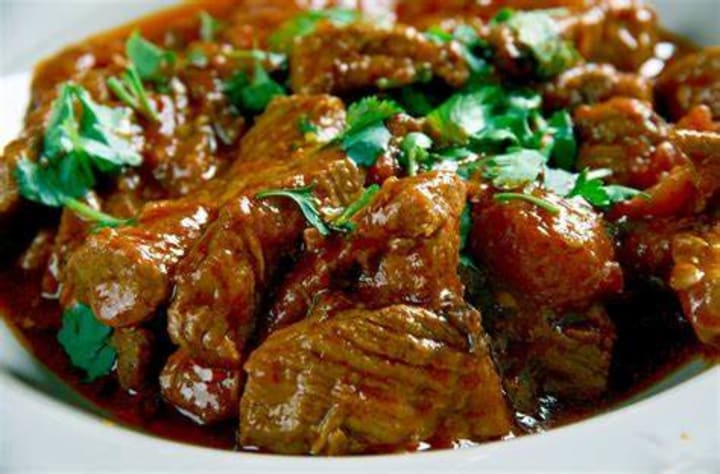 Austria
Wiener saftgulasch is a stew that is made with diced lean beef cooked in a thick gravy. Lean beef shanks, onions, tomato paste, and lard are combined and flavored with vinegar, Hungarian paprika, bay leaves, marjoram, caraway, lemon zest, juniper berries, sugar, salt, and pepper and simmered until done.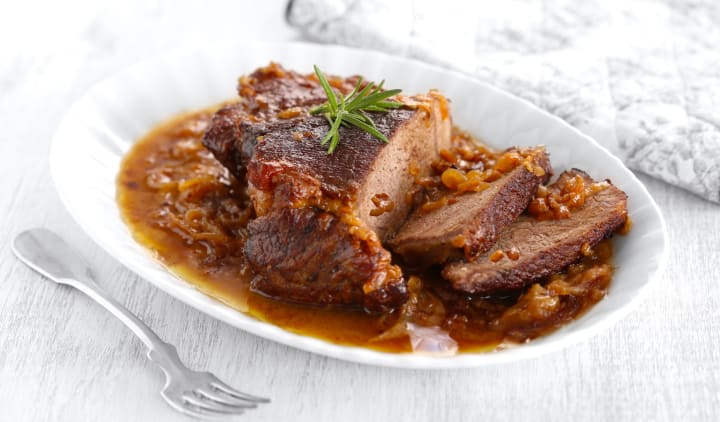 Germany
Zwiebelrostbraten is a traditional dish served in both Germany and Austria. The dish is a combination of beef like sirloin steak, onions, flour, oil, butter, paprika, Dijon mustard, cream, beef stock, salt, and pepper. Onions are cut into rings, dipped in flour and paprika, and fried in oil. Then set aside. The steak is pounded and seasoned with salt and pepper, coated with flour and paprika, fried on both sides in oil and butter, and removed from the pan.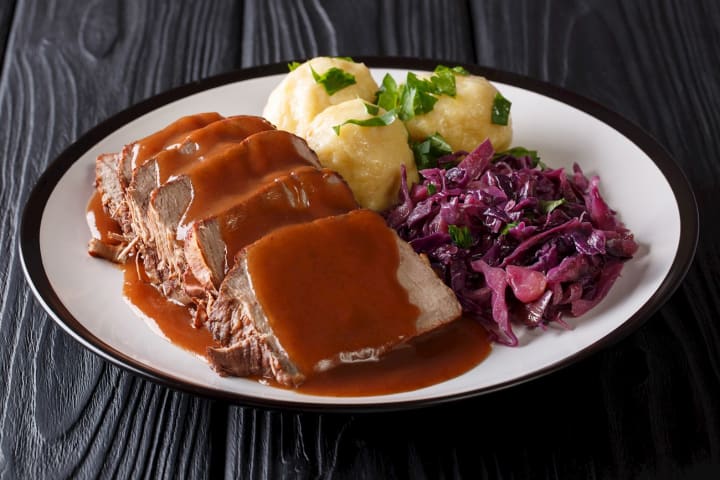 Sauerbraten is a traditional German pot roast. The chuck and bottom round are marinated in red wine, tart vinegar, and spices to tenderize the meat and flavor it. Then it is braised for a long time. The braising liquid is simmered into a thick, brown gravy. It is served with boiled potatoes, bread dumplings, and roasted red cabbage.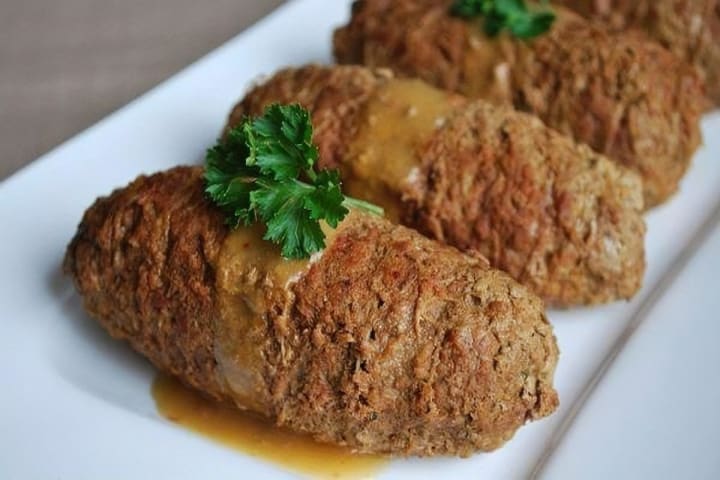 Poland
Zrazy wolowe zawijane is a traditional Polish beef roulade. The dish is prepared with thin beef slices wrapped around a filling, then browned, and braised. There are variations on the fillings which can include beef slices smeared with mustard and wrapped around bacon, pickles, and onions. The beef roulades are drizzled with cooking sauce and served with potatoes, rice, buckwheat, Polish potato dumplings, beet salad, or cabbage.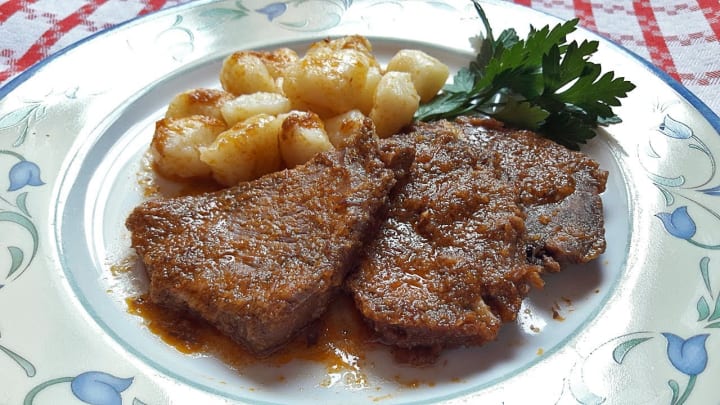 Croatia
Dalmatinska pasticada is a traditional Dalmatian dish. It is made with beef that has been marinated in vinegar and spices for a couple of days. Then the meat is stewed in red wine with bacon, tomatoes, dried prunes or figs, and root vegetables.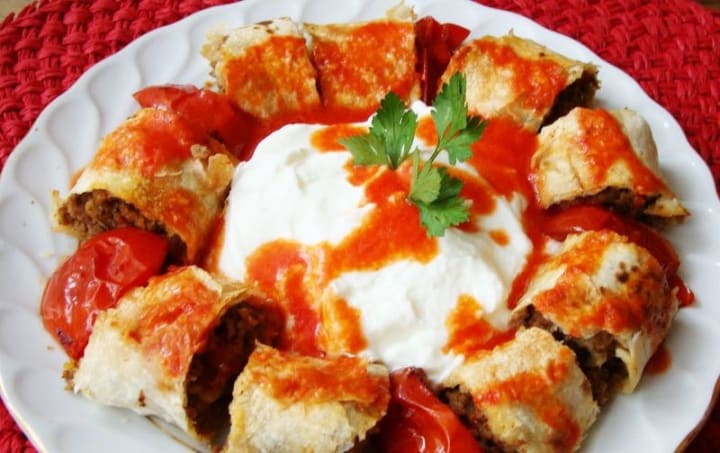 Turkey
Beyti kebab is a traditional Turkish kebab. Ground beef or lamb is seasoned with spices, and placed on skewers, and grilled. The ground meat is mixed with onions, eggs, garlic, cumin, coriander, salt, breadcrumbs, paprika, and black pepper. When grilled the kebabs are wrapped in lavash, cut into pieces, and topped with tomato sauce and yogurt.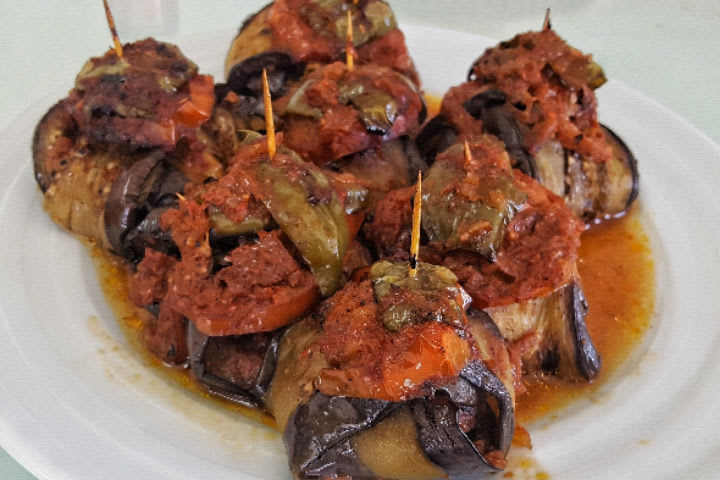 Islim kebabi is a dish that is made with eggplant slices wrapped around a filling. The filling includes chunks of lamb, beef, or kofte, made with ground meat and a robust tomato sauce. The dish is assembled and baked. Every eggplant and filling is held together by a toothpick.
Italy
Straccetti is a traditional Italian dish originating in Rome and the Lazio area. The dish consists of skirt or flank steak, olive oil, garlic, arugula or radicchio, rosemary, salt, pepper, and Parmigiano-Reggiano. Garlic is sautéed in olive oil and removed from the pan. Thinly sliced arugula or radicchio is added to the pan along with minced rosemary, salt, and pepper. It is cooked until wilted and tender and put on a plate. The beef is cut into paper-thin sheets, seasoned with salt and pepper, and cooked in olive oil. When done it is placed on a plate with the other ingredients.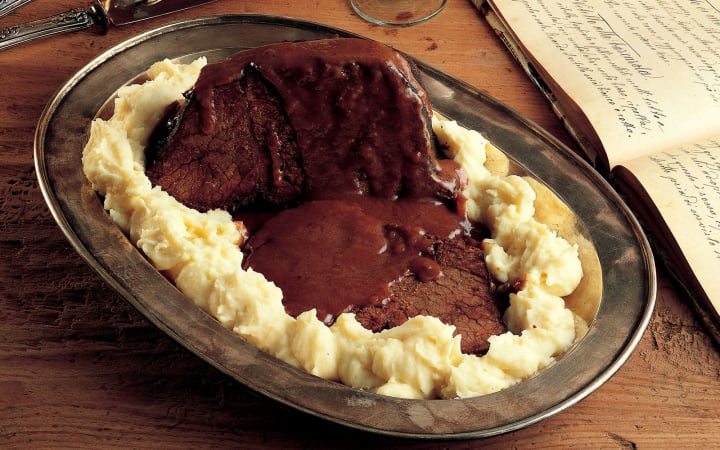 Brasato al Barolo is a classic dish that originated in Piemont, home of Barolo wine. The beef is marinated with Barolo wine. Vegetables added include carrots, celery, and onions. Flavorings include bay leaves, cinnamon, or cloves. The beef is browned and slowly braised in the marinade. When ready it is sliced. The braising sauce is pureed and doused over the beef. The dish is served with mashed potatoes or polenta.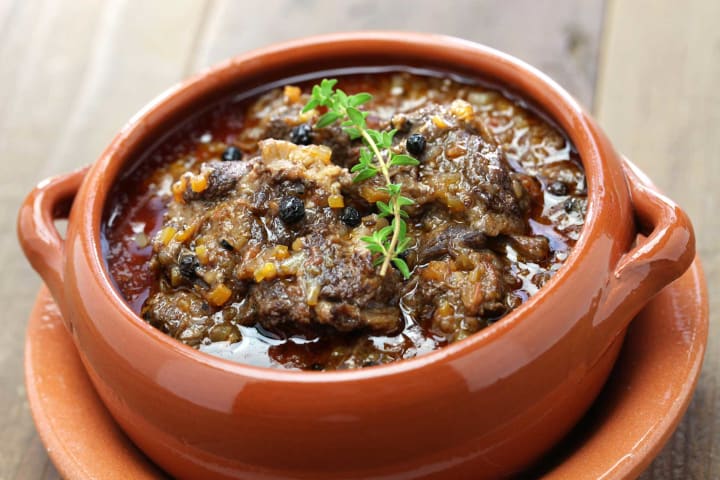 Peposo is a delicious Tuscan stew. It is prepared with cheaper cuts of beef, red wine (usually Chianti), crushed black peppercorns, garlic, onions, celery, carrots, and fresh herbs, and can include tomatoes. The ingredients are slowly cooked in earthenware pots.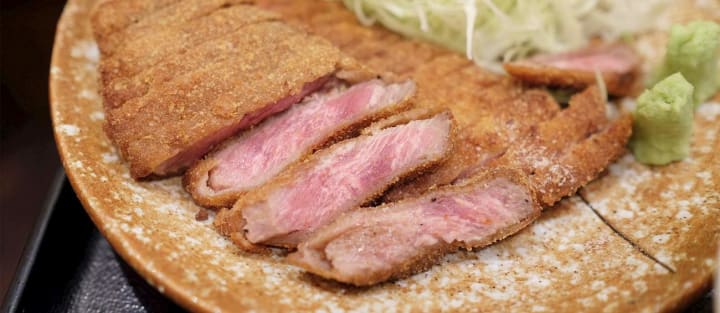 Asia
Japan
Gyukatsu is a deep-fried beef cutlet traditionally prepared with wagyu beef. The cutlet is seasoned and coated with breadcrumbs and fried until crispy. It is served sliced into bite-sized pieces. The meat should be medium-rare.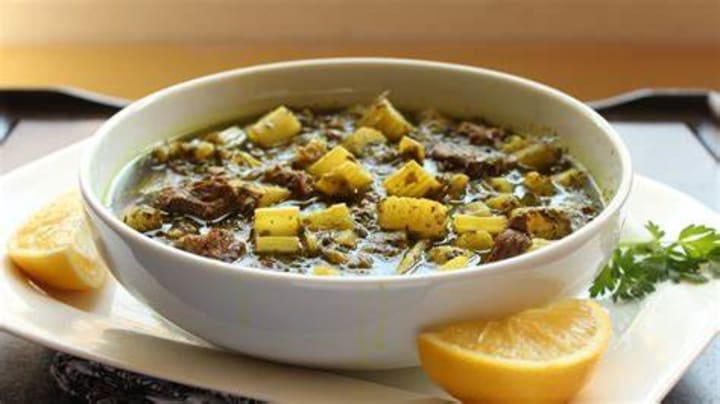 Iran
Khoresh karafs is a traditional stew. It is prepared with beef or lamb, onions, celery, parsley, mint, garlic, lime juice, turmeric, oil, salt, and pepper. The onions and garlic are sautéed then missed with browned meat and seasoned with salt, pepper, and turmeric. Everything is covered with water and simmered. The celery, parsley, and mint are sautéed then added to the pot. Near the end of cooking the lime juice is added.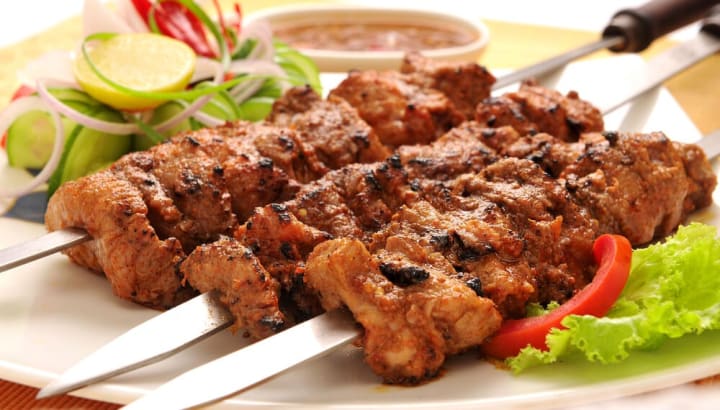 India
Bihari kebab is a traditional dish in both India and Pakistan. It includes a delicious marinade prepared with mustard oil, yogurt, poppy seeds, nutmeg, garam masala, and papaya paste. Chunks of beef filet are marinated for at least 24 hours and then placed on skewers and grilled.
Thailand
Suea rong hai originated in the northeastern Thai region. If you make this dish you have a "crying tiger" on your hands since the dish is known as "the crying tiger". The dish is prepared with slices of spicy marinated beef brisket that is grilled and served with sticky rice. A spicy dipping sauce is made for the meat with Thai chilis, garlic, fish sauce, lime juice, coriander seeds, and cane sugar.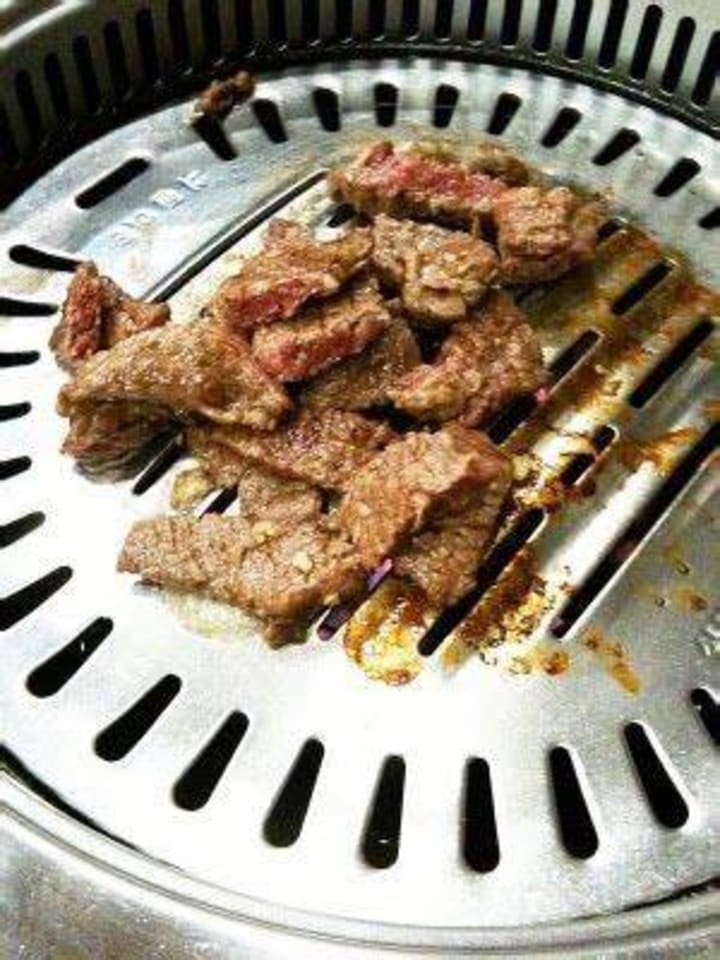 South Korea
Jumulleok is a traditional dish. The term refers to any cut of beef usually short steak or boneless chuck rib rubbed with and marinated in sesame oil and garlic then seasoned with salt and pepper. The meat can be grilled or fried.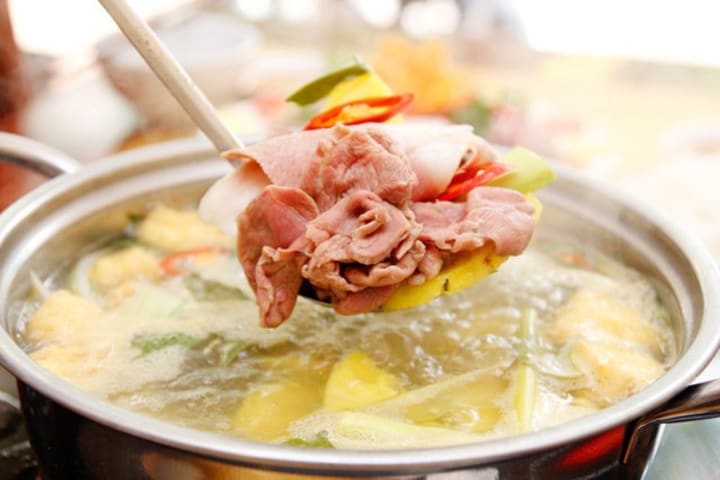 Vietnam
Bon nhung dam is a Vietnamese version of a hot pot. The dish includes a vinegar-flavored broth with coconut milk or coconut water, lemongrass, onions, and other ingredients. It is accompanied by thinly sliced raw beef, bean sprouts, daikon, lettuce, cucumbers, mint, basil, and perilla leaves.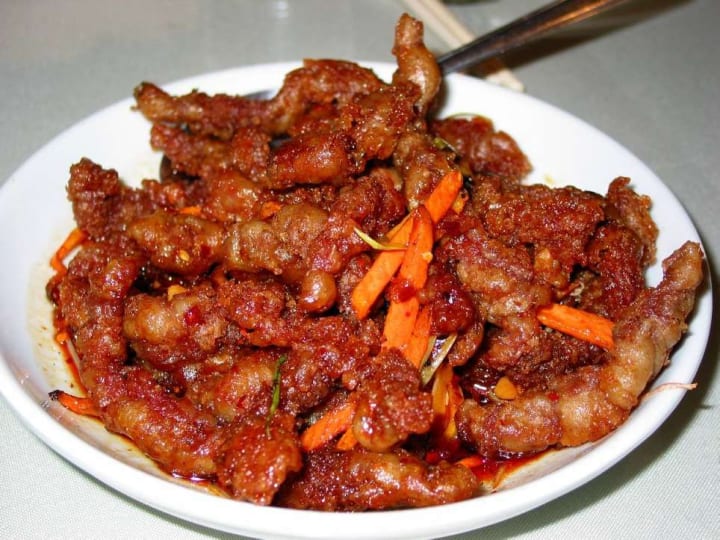 North America
Canada
Ginger beef is a Canadian dish influenced by Chinese cuisine. The dish is made with marinated slices of beef that are battered and deep-fried and coated with a sweet and spicy dark sauce. The sauce consists of soy sauce, mushroom soy sauce, white vinegar, Chinese wine, cornstarch, flour, and white pepper. The sauce can include ginger, and vegetables like carrots, bell peppers, and garlic.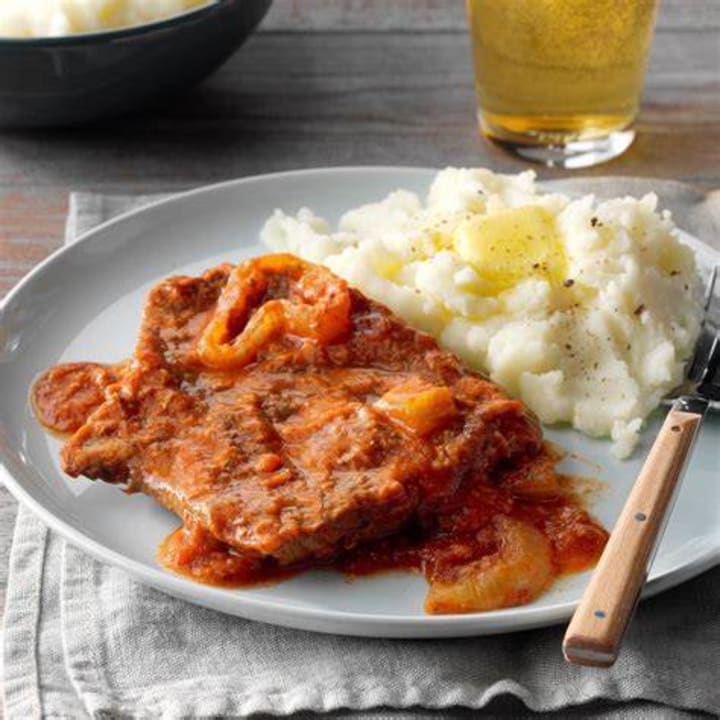 USA
Swiss steak is a popular dish. It is made with round or rump steak which has been "swissed". This is a technique that tenderizes the meat by pounding it. Then the meat is braised in a tomato or chili sauce. It is served with mashed potatoes and gravy on the side.
Steak Diane is a dish with variations. It consists of a tender piece of beef like a tenderloin or strip steak. The steak is pan-fried and served with a sauce made of pan juices, shallots, Dijon mustard, Worcestershire sauce, butter, and beef or veal stock.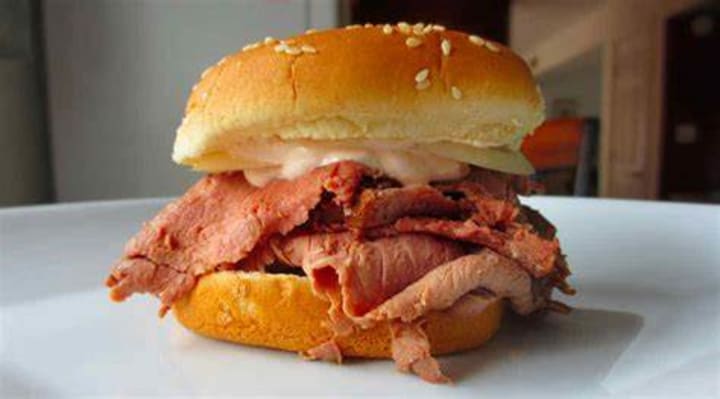 Maryland
Pit beef is an American BBQ technique that originated in Maryland. The beef which is usually top round is grilled over charcoal. When ready it is sliced into thin strips and used to make sandwiches. The sauce is not the usual barbecue sauce it consists of horseradish.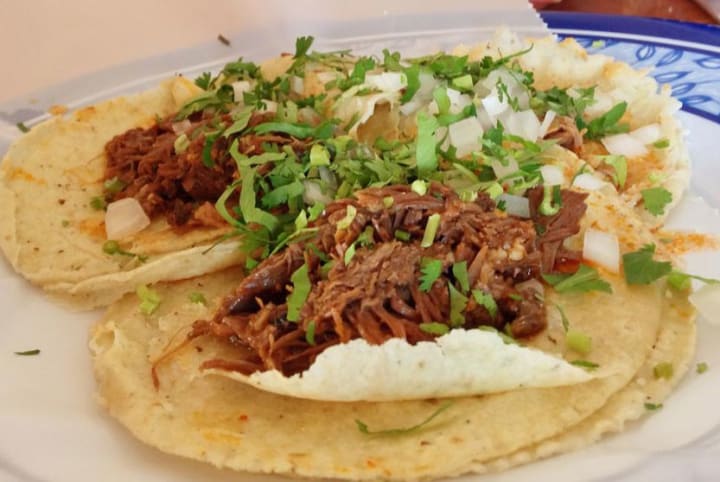 Mexico
Tacos de cabeza are popular tacos from Mexico City, Sonora, and the Bajio. The tacos are filled with steamed, shredded meat from a cow's head and include red or green salsa, chopped onions, and coriander.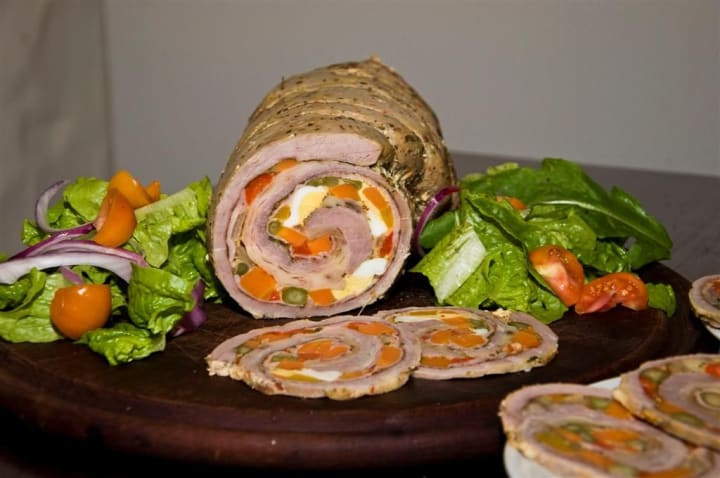 South America
Argentina
Matambre relleno is a dish that is made with beef that is butterflied and filled with diced vegetables and hard-boiled eggs. It is rolled and grilled.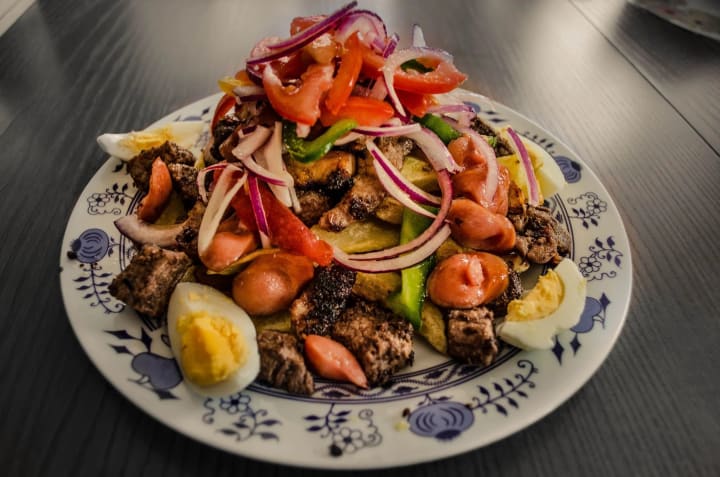 Bolivia
Pique macho is a dish that layers the ingredients. French fries are topped with chopped beef, hot dogs, eggs, tomatoes, onions, bell peppers, and chili peppers. Condiments include ketchup, mustard, and mayonnaise and sliced hard-boiled eggs top the heap of food as garnish.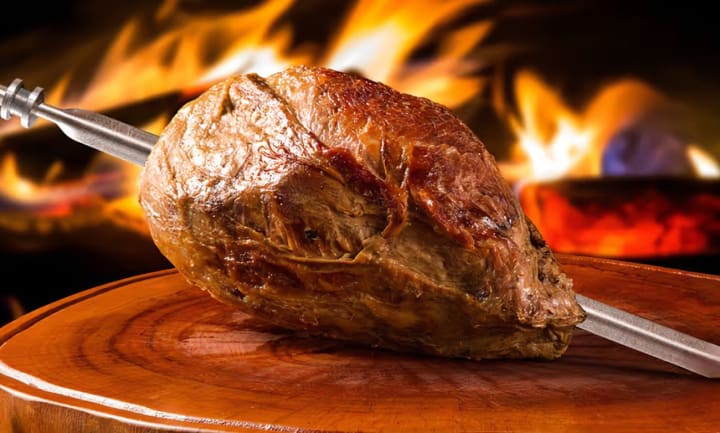 Brazil
Cupim or beef hump comes from Brazilian Zebu cattle. This is tender, marbled meat. The beef is seasoned with rock salt and grilled slowly for a few hours. Then the meat is cut and can be used for stews or roasted.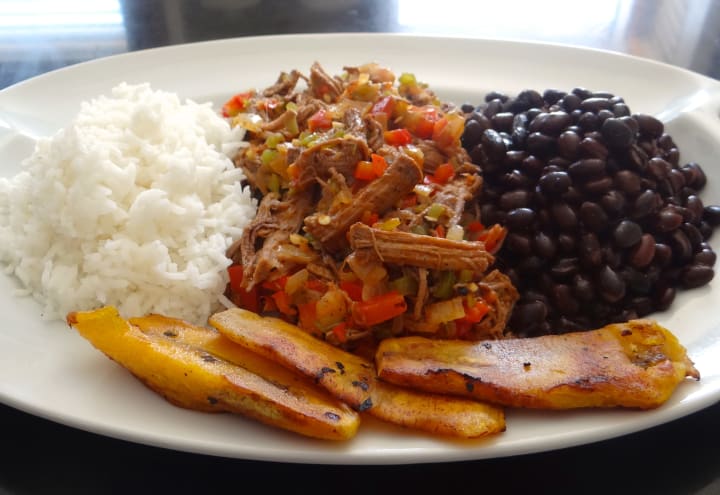 Venezuela
Pabellon criollo is a traditional Venezuelan dish that includes slices of steak cooked with tomatoes, black beans, and white rice. Pabellon means flag and the ingredients in this dish are arranged to look like the national flag colors.
About the Creator
My passions are writing and creating poetry. I write for several sites online and have four themed blogs on Wordpress. Please follow me on Twitter.
Reader insights
Be the first to share your insights about this piece.
Add your insights