Pizza and Wine Pairings
Pizza connoisseurs swear by their favorite street stands or pizza palaces, but the key to a good meal is finding the perfect pizza and wine pairing.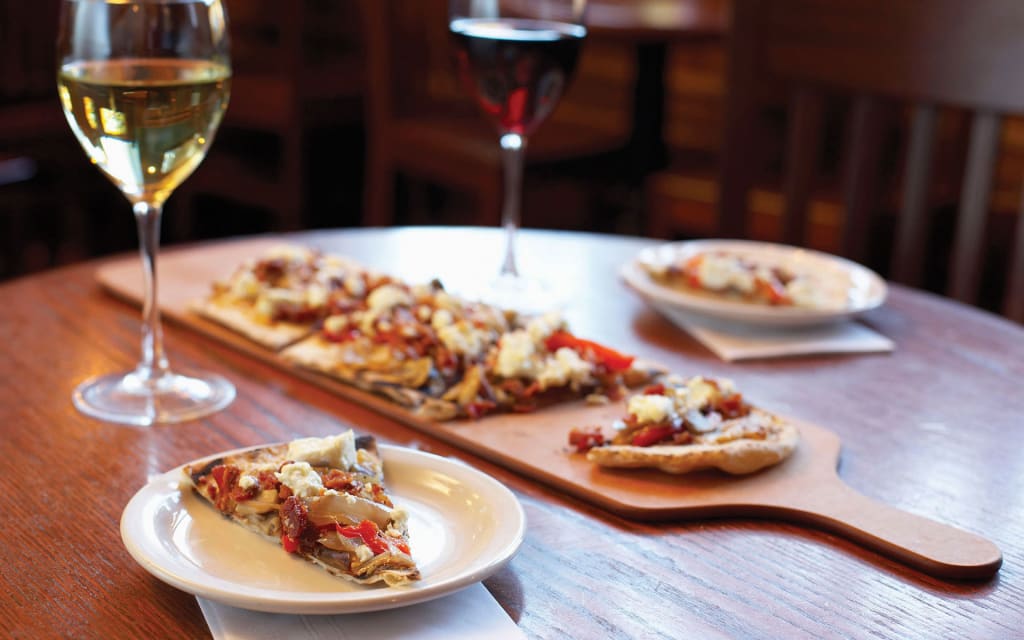 The most popular example of Neapolitan cooking transported to America is the pizza. Pizza connoisseurs, like hamburger infatuates, swear by their favorite street stands or pizza palaces. And like hamburgers, street pizza can be luscious, soulless, and utterly nauseating. Nevertheless, pizza is a staple in American culture, as patriotic as baseball and apple pie. Across the country, there are varieties of the dish, cities and states that claim "Ours is the best," restaurants that specialize only in pizza and the likes of, and people who have revolutionized the industry with cauliflower crusts and the like.
Decisions, Decisions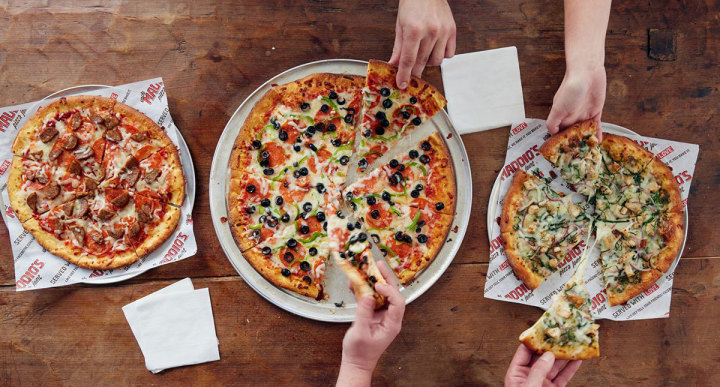 If you want to eat pizza at home, consider your choices. You can buy frozen pizza if you want to feel like a lonely guy. The makers of frozen pizzas seen unnecessarily mean (even admitting that they are in it for the profit) with the filling ingredients, so if you wish to seem less desperate when eating one, add some cheese and sliced pepperoni. Frozen pizzas can be served successfully to the type of child that wants food never touched by human hands, but it is not advised that one adult serve another a frozen pizza.
There are also packaged pizza mixes—less dire than the frozen products—but also in need of much outside influence if you eat to feel good, rather than to simply stay alive.
Of course, you can dial-a-pizza. The most satisfying thing about a phoned-in pizza is its arrival. Its journey to you in its little truck always seems to leave it lukewarm with the cheese gone rubbery.
Pizzeria Pizza Takes the Prize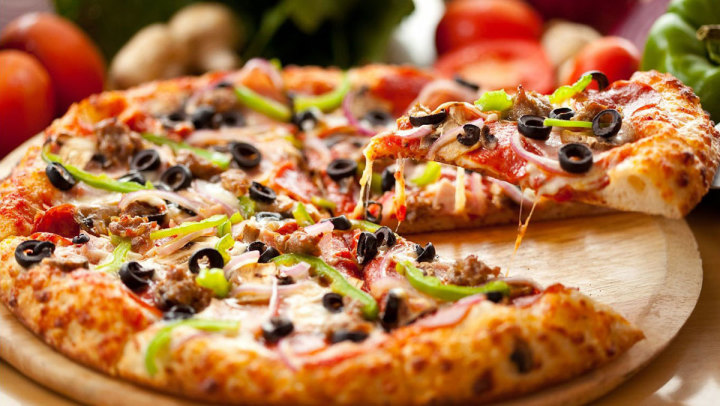 Pizza dough is very crude, composed of flour, yeast, oil, salt, and water, and quite easy to handle. But the reason homemade pizza dough is not as good as wonderful pizzeria pizza dough is because of your oven. In one of her books, Julia Childs explains how to make your oven into a pizzeria. However, as you need high fired tiles to cover your oven rack, a pan of water, and a hot object like an axe head to throw into it as well as a piece of plywood or a drawer bottom to make a paddle, you may not be able to attempt the "simulated baker's oven." You can make a quite adequate pizza dough in your steamless, brickless oven, or you may easily make a traditional pizza casalinga (homemade pizza) with a simple pastry dough. You can use your favorite pie dough recipe and you, obviously, will not have to wait to for it to rise. You can even warm Arab bread (pita) a little until it is easy to split in two, then cover the inside of each half with some grated cheese, tomato sauce or pulp, basil, or oregano, salt and pepper, and a sprinkle of olive oil, and cook it in the oven until the cheese has melted.
There are, of course, no limitations to the combinations of ingredients that can make up the pizza filling: mushrooms, salami, pepperoni, ham, tuna, prosciutto, green and red peppers, onions, anchovies, capers, olives, tomatoes, and cheese. Remember, though, that it is better to combine only two or three ingredients in any one pizza rather than to throw everything in the house onto the dough at once. In The Food of Italy, the admirable Waverly Root describes the pizza he remembers most fondly: "the size of a large pie, divided into six wedge-shaped compartments, each containing a different filling more luscious than the last."
Wine Pairings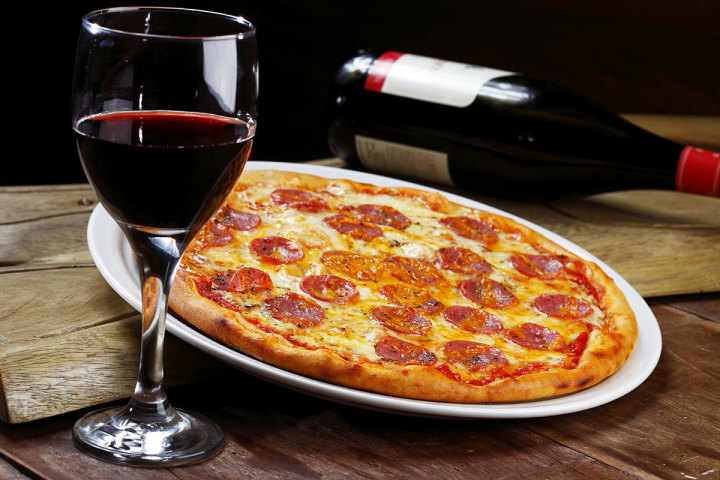 Naturally if you are eating Italian food, you should drink Italian wine. Grapes grow abundantly in Italy in great variety, so that many different kinds of wine are produced in great quantity: red and white, light and heavy, still and sparkling. Italian wine has never enjoyed the great reputation of French wine and has even suffered from wine scandals involving the production of wine from mysterious substances. However, controls over the growth of Italian grapes and the production of its wines have become more intense over time, and interest in Italian wines continues to grow, causing its quality to stabilize.
The most popular Italian wine is Chianti, which has come from Tuscany wine country since Etruscan times. Chianti is popular because of its moderate price, because it is easily recognized in its straw-covered flask, and because it is a strong, refreshing wine perfectly suited to drinking with the more robust Italian dishes. Unfortunately, some of the Chianti sold is not really Chianti, and some of it is kept around until it is too old and has deteriorated.
There are two kinds of Chianti: ordinary and classic. Ordinary Chianti is made with a second fermentation and is bottled in the fiasco, the long necked straw-covered bottle. Chianti Classico comes from a limited area, starting a little south of Florence and ending a little north of Siena. It can be recognized usually by the special trademark of the medieval Chianti League, a neck-label showing a black rooster on a gold background in a red frame. Ordinary Chianti should be drunk young for its greatest quality is its freshness and it does not stand up to aging. Chianti Classico, on the other hand, must be aged at least two years and those Classicos marked Riserva or Vecchio will last a long time. Because Chianti Classico is made to age it is not put into a straw-covered flask (the straw would obviously disintegrate and the bottles could not be laid on their side for storing), but into a Bordeaux-style bottle. Producer's names that can be happily trusted are: Ricasoli (the Barons Ricasoli of the Brolio estates produce Chianti that sets the standard for all Chianti), Antinori, Ruffino, Melini, Verrazano, and Frescobaldi.
Piedmontese Wine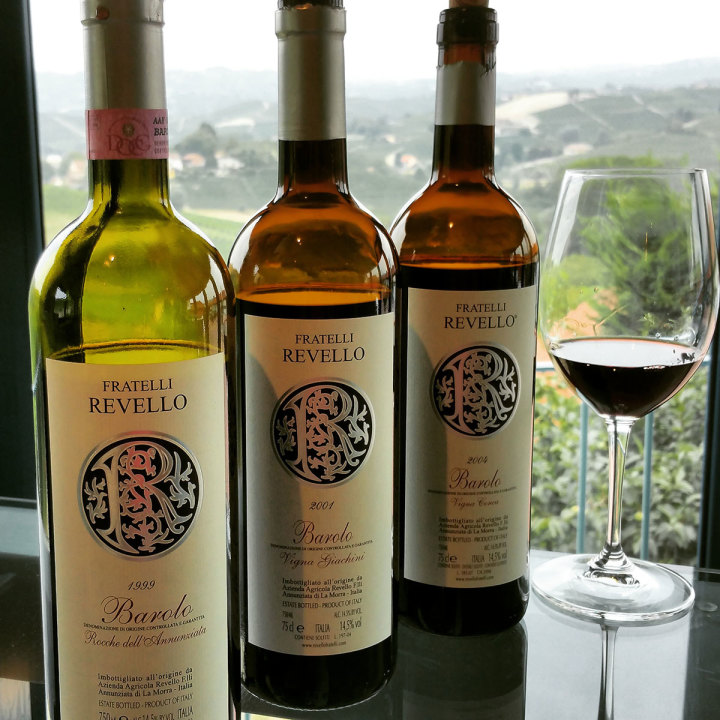 The best Italian wine comes from the Piedmont. Its two most famous wines are Barolo, which is suggestive of wild violets, and Barbaresco. These wines are sometimes hard to find in most American markets. Both Barolo and Barbaresco are made from the Nebbiolo grape and come from very small territories. They are rich, smooth wines and may be compared in style to Burgundy. Because Barolo is rich in tannin and acid, it must be aged at least three years (two of these in the cask) to classify as Barolo. Aging for four to seven years, however, is preferable. Barolo is very harsh when it is young, but as it ages it becomes elegant and austere. Barbaresco, which is identified by a tower on its neck label, takes less time to mature and has a lighter alcoholic content.
A rough Piedmontese wine that suits spicy food is Barbera. If you like Italian wines and are able to find a store near you that carries a good supply, ask for Barolo or Barbaresco as you might come to like them.
Two wines that are very popular in America—Bardolino and Valpolicella—come from the area around Verona. Italy's best white wine, Soave, is also from this area. Bardolino and Valpolicella are light, dry wines, less robust and austere than the wines of the Piedmont. They are good at a young age. Bardolino is pleasant slightly chilled, the way a Beaujolais is. Valpolicella is fuller bodied, finer than Bardolino, and suitable for drinking by itself. Good names to look for among producers are: Bertani, Bolla, Ruffino, Antinori, Santa Sofie, and Masi.
You might also consider Lambrusco with your pizza. A very pleasant sparkling red wine, it is like drinking wine soda-pop.