Oreos, cookies, and....oats, oh no!
Taniya Spolia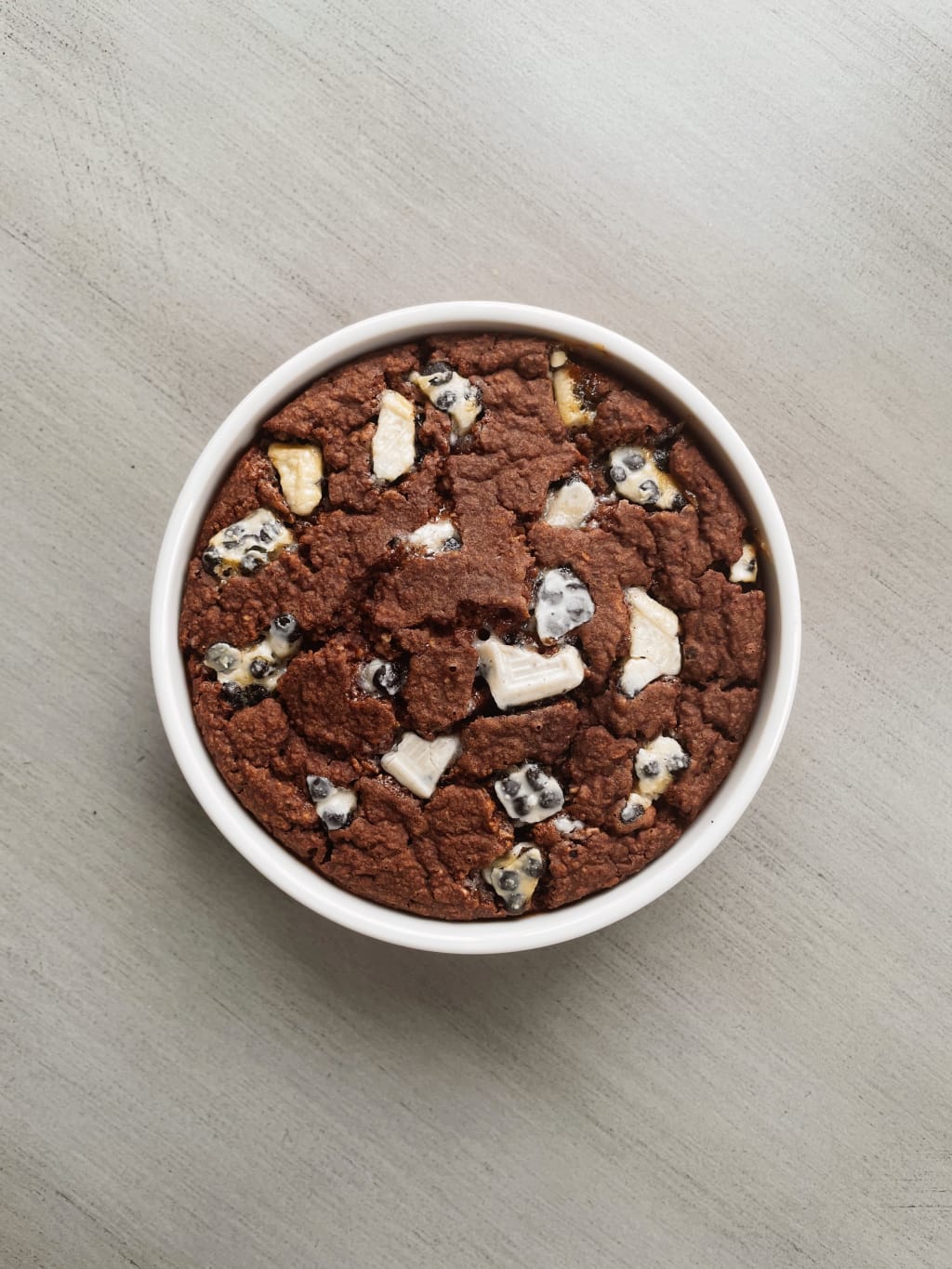 I have a confession to make.
My name is Taniya Spolia, I'm 22 years old, and I am not a vegan.
Heck, I'm not even vegetarian. What I am, is a cook—a chef if I want to feel fancy.
I started cooking at the age of 11, and what first started as an exploratory journey into the culinary arts quickly became a side passion project that floated in and out of my life. Cooking, and baking, only earned true permanency when I entered university and didn't have a doting mother that doubled as a personal chef (love you mom)!
I went from cooking when I was in the mood to exercise my creativity to making three meals a day, every day for four years. And while I enjoyed it, and had a knack for it, I quickly noticed most university students didn't function the same way I did.
If they weren't fed, they simply didn't eat. That or they ordered one meal per day, everyday (what a lifestyle).
So, I took on the responsibility and started cooking for my house. Then my neighbour. Then my colleagues. Then, people I didn't even know.
I asked for requests, factored in food accommodations, and organized mass distributions as I enlisted the support of my friends to deliver food across the city. We'd split the costs, I'd cook, and my housemates were left with the dishes (an ideal trade off, if you ask me)!
I've graduated now, but those memories are still vivid—as are my recipes.
One of the most frequent accommodations I made for my friends was cooking vegan, and because we were all young girls who preferred consuming our calories in alcohol over food, also cooking healthy.
In tandem with our never-satisfied sweet tooths, I took to baking quite frequently.
So, without further ado, I present to you our favourite, vegan, oatmeal and hershey chocolate breakfast bake.
Ingredients:
2 cups rolled oats
2 teaspoons baking powder
8 teaspoons unsweetened cocoa powder
6 tablespoons maple syrup or honey
4 cups vanilla almond milk (or any nut based milk you have on hand)
1 cookies n' creme hershey's chocolate bar (feel free to replace with your favourite chocolate!)
Serving size: for four to six people
Step One
Preheat your oven to 375 degrees fahrenheit or 190 degrees celsius. Lightly line a 8x8 pan with olive oil to prevent sticking.
Step Two
Blend your rolled oats until it turns into a flour like texture, and then sift it through a strainer into a large bowl. Sift the remaining dry ingredients into the same bowl.
Step Three
Mix in your almond (or nut) milk, half a cup at a time, until the dry ingredients are well incorporated.
Step Four
Mix in your honey or maple syrup into the batter.
Step Five
Chop your chocolate bar into small chunks and add half of it into your batter. Mix until well incorporated.
Step Six
Pour your batter into your oiled pan. Top with remainder of the chopped chocolate bar.
Step Seven
Bake for 25–30 minutes until an inserted knife comes out clean. Remove and let the cake cool for 10 minutes before eating.
And there you have it!
An easy breakfast recipe that satisfies your sweet tooth and doesn't overload your appetite. This recipe can easily be adjusted to add more sweetener, more chocolate, and more cocoa to taste.
And if you're like us, in a rush before class, a quick cheat tip is to just throw everything besides the chocolate bar into a blender, pour it into the tin, and then plop it in the oven while you get ready.
Bon appetit!
vegan
About the author
A little awkward and a bit too confident about it. A freelance writer trying to keep the hobby and passion alive!
Reader insights
Be the first to share your insights about this piece.
Add your insights