Mama's Secret Kitchen
How Chef "Mama" made Americans fall in love with Vietnamese food.
Today, American's across the country find comfort in a delicious bowl of steaming hot phở. But that wasn't always the case. When Helene An and her family fled Vietnam in 1975, after the end of a decades long, brutal war that ended with the Communist rise to power, they found themselves starting over in an unfamilar home. San Francisco in the 70s was everything you could imagine it to be, vibrant, rebellious and free spirited. Chinatown had long before made it's mark as a defining feature of the cities cultural landscape. But it's Vietnamese heritage was only just beginning to take root. As part of the first wave of Vietnamese immigrants to arrive on American shores, Helene and her family would help meld Vietnamese heritage into the fabric of American society.
The family of 7 settled in a one bedroom apartment above a quaint, 20 seater Italian deli, a purchase Helene's mother-in-law, Diana, had made on a visit to San Francisco several years prior. Unbeknowst to her at the time, this would become the families saving grace. Resolved to make the most of these strange new circumstances, Helene and Diana got to work. But it wasn't long before they discovered that cooking Italian food was just another foreign adventure for them. Helene knew they had to focus on what they did best, but she worried that there wouldn't be a market for her cooking. "I didn't know if they would understand Vietnamese food at that time," she recalls. So, by mixing the flavors of France, China and, of course, Vietnam, that she grew up with, she created her own cuisine. (In 2019, the Smithsonian coined her the "mother of fusion cuisine" and awarded her with the Pioneer Award in culinary arts.)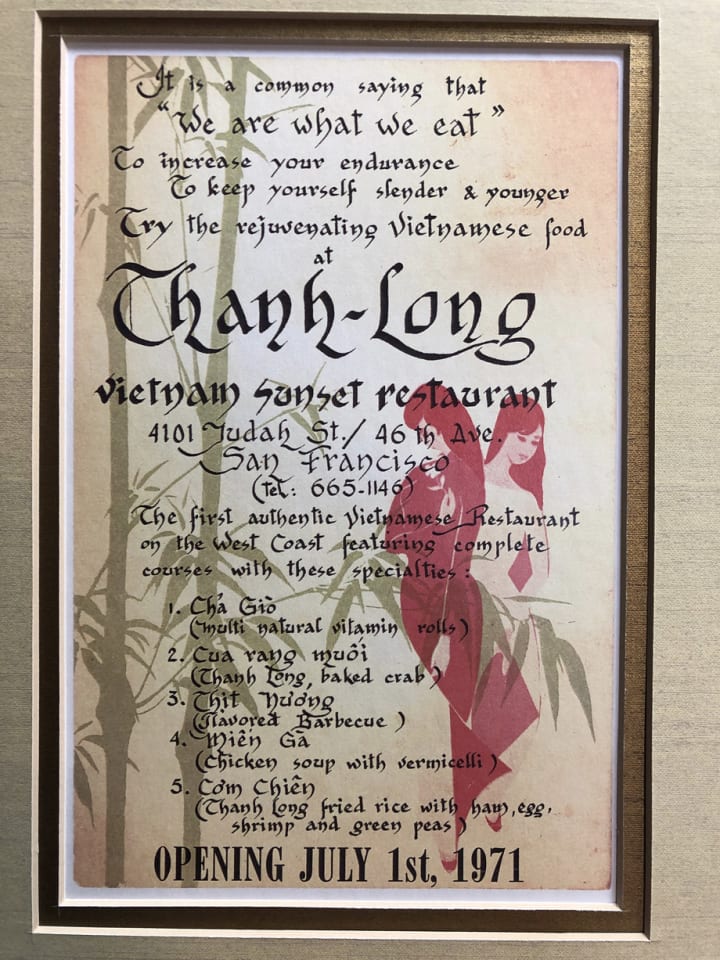 Though some critics were skeptical at first, hungry diners were soon lining up around the corner of Thanh-Long, eager to try Chef Diana and Chef Helene 'Mama' An's now famous garlic noodles and crab. To safeguard some of her most treasured family recipes from home, Mama built the Secret Kitchen: a tiny kitchen within the main kitchen where only family members and her most trusted employees prepare the select dishes. More than fun table talk, the secret kitchen has lasted and is an integral part of all the An family restaurants since. Over 40 years later, the family business is in it's 4th generation, with Mama's children and grandchildren helping to run 6 restaurants across California, under her guidance, of course.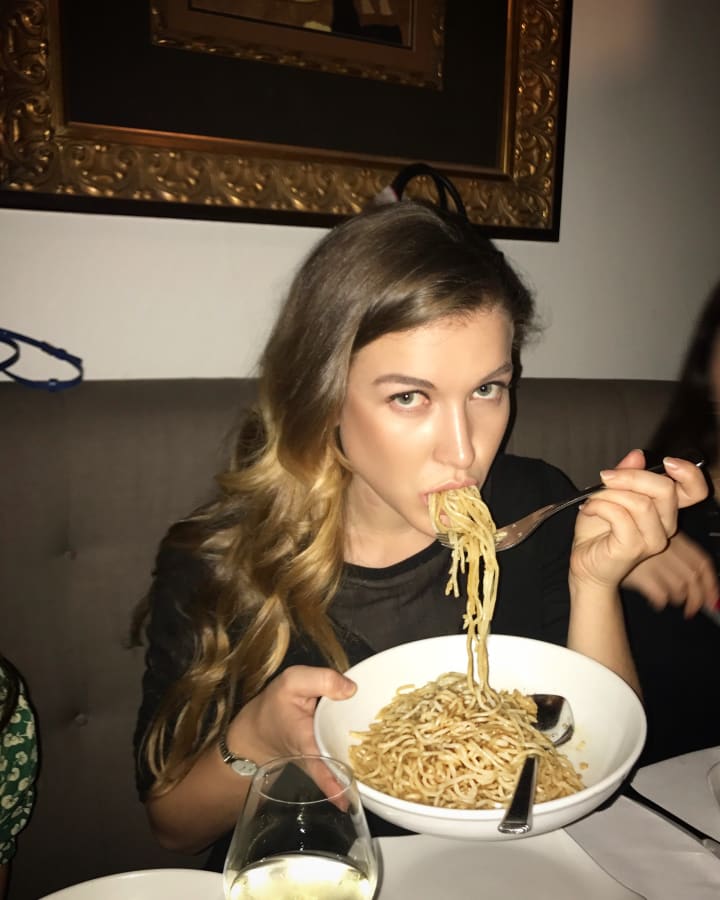 Like countless others, Mama's cooking has been a meaningful part of my life for over a decade. Her restaurant in LA, Crustacean, has been the setting of more life events than I can count. I remember sneaking out of school with friends to run a few blocks down the road to grab some garlic noodles in between classes. Saturday nights out would wind down early because my boyfriend (still to this day) would have to be in the restaurant every Sunday to help his grandma in the Secret Kitchen. Together, we've grumbled about the grueling demands of a life in hospitality and we've celebrated birthdays, Valentines Days, Thanksgivings and New Years (Western and Chinese) at this restaurant Mama made a home. I've been fortunate to experience firsthand the impact of the values that Mama (Papa too!) has passed on to her family - their passion for excellence, their pride in where they came from and their unrelenting devotion to family. But it's even more than that. Mama's cooking matters to all of us because it represents the best of all of us. It's a testament to triumph against unfavorable odds and a reminder that it is our diversity that makes us great. The current COVID19 outbreak has forced restaurants across California to close their doors. While every aspect of our daily lives and livelihoods have been impacted in some way, restaurants have been especially hard hit by this crisis. Mama has shown us that when life gives you lemons, you make lemonade. She has made it through hard times before, and will do so again. But if there's one thing this crisis has taught us, it's that we all need each other. I hope to encourage others to join me in supporting their local businesses during these challenging times, as they are the cultural legacies that shape our communities and unite us all.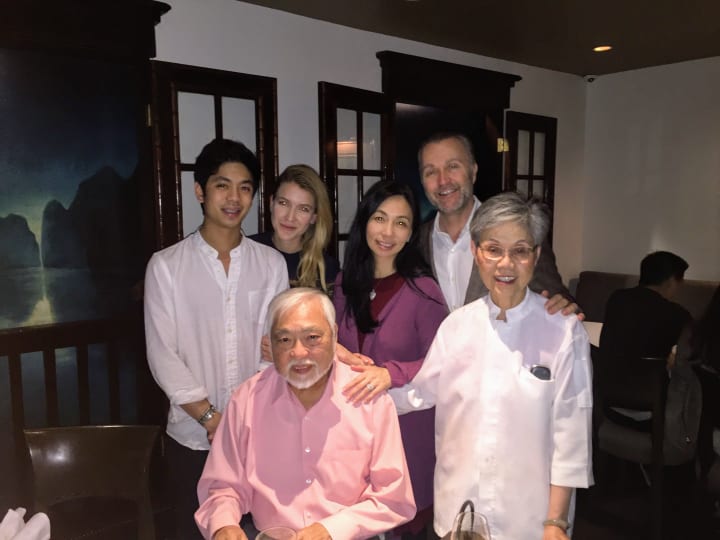 Reader insights
Be the first to share your insights about this piece.
Add your insights