Local Eating in Evansville, IN
Is a Merry Go Round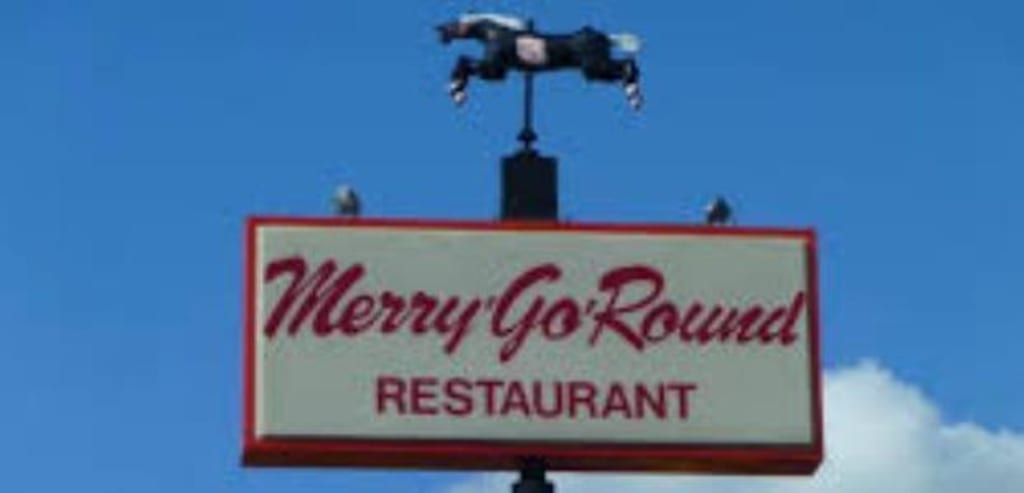 Visit Evansville
When I think about going out to eat, I love to go to my favorite local restaurant. Merry Go Round in Evansville, Indiana was established in 1946 and has been going strong for 75 years. Whether it's a night out or a family breakfast, Merry Go Round has a wide variety of breakfast items, plate lunches, baskets kids meals and dinner meals. Located on Fares Ave, the family-owned restaurant has a great reputation in the community. Merry Go Round is known to support many local charitable organizations and events.
Originally, the building was shaped more like a merry-go-round and offered drive-in service, complete with carhops on roller skates. In the mid-1960s the building was remodeled and became a dine-in restaurant. Open for breakfast, lunch, and dinner; the Merry Go Round menu and fair pricing have been popular for many years.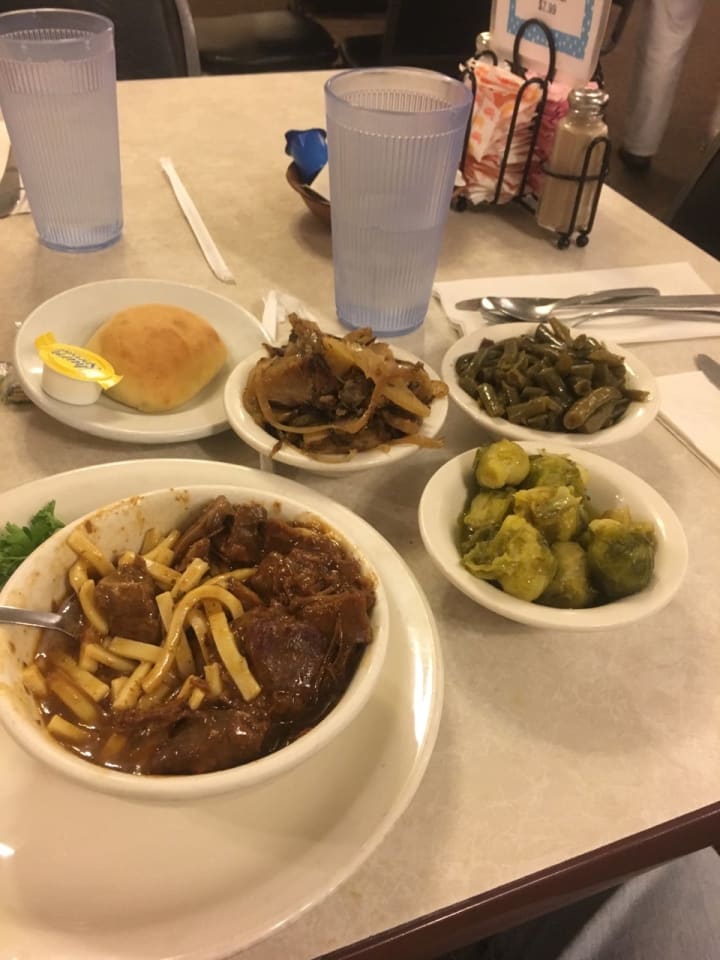 Merry Go Round serves what is best described as American comfort food. It reminds me of grandma's house. A well-cooked protein with gravy, accompanied by potatoes and a vegetable. The food at Merry Go Round is seasoned like your grandma would on a Sunday afternoon for the family meal after church. When you walk in and smell the food cooking, it really takes you back to a time when life was a relaxing slower pace.
No one I know has ever had a bad meal at Merry Go Round. The variety of food makes this a perfect meal destination for a family. In addition to a classic diner menu, some of their most delicious dishes are :
Beef Liver with Grilled Onions
Smoked Pork Chop with Fried Apples
Catfish Fillets
Beef Tips with Buttered Noodles
Pan-Fried Pork Chops with Cream Gravy
Homemade Vegetable Soup
Just when discussing the potato options for a side they have whipped potatoes, baked potatoes, french fries, and German fried potatoes. I find this to be a great selection when each one is delicious. You can't go wrong with your choice.
There is so much variety on the menu. Everything from fish to fried chicken to steak is available with daily specials on a wide selection of the menu. Nearly all the menu options are less than ten dollars which makes Merry Go Round a considerable value for family dining. The portion size and included sides make it hard to leave hungry.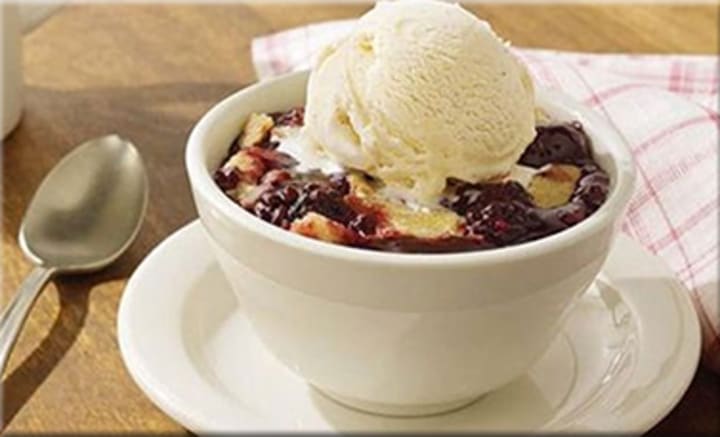 If you do find you need a little something more, Merry Go Round does have a delicious dessert menu. For a cold treat they offer ice cream, banana splits, and sundaes. Cobbler of the day heated with ice cream is simply outstanding. Their pies are delicious with seasonal options.
One thing that helps make Merry Go Round successful is the atmosphere. They have a great collection of nostalgic decor that reinforces the family meals from your past. The tables and chairs are definitely classic diner seating, including counter seats.
The staff is another element of Merry Go Round is so successful. They are always friendly and helpful to the customers. If you want to have a special event, like a birthday party, the staff is willing to go the extra mile to make sure the party is a success.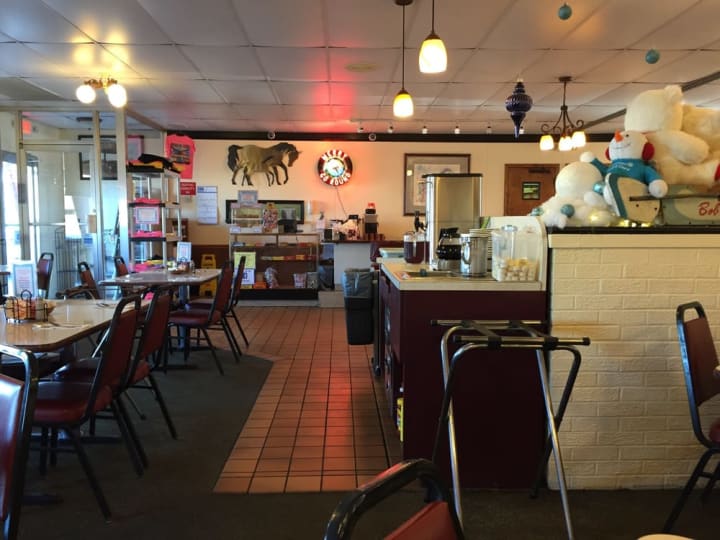 Oddly enough, one item that reminds me of a different time is the handwritten guest check you receive and take to the cashier. At the cashier stand you can buy gum, mints, fresh cookies, or t-shirts to commemorate your visit. For me, it's reminiscent of traveling across the country with my family in the 1970s and stopping at a roadside diner for a meal.
If you're looking for a family-owned, operated, and oriented place to take your family when passing through Evansville, Indiana; you won't find a better place to enjoy a meal than the Merry Go Round.
About the Creator
Writing has always been a part of me. My dream could die with failure or would live on if I never tried. Time for that to change. Follow me https://linktr.ee/YvonneWriting and be sure to click like on any stories you enjoy.
Reader insights
Be the first to share your insights about this piece.
Add your insights