Music for Mind, Heart, and Soul
Zen is in the Eye of the Beholder
When I think of zen, I think of becoming centered and grounded. Allowing stress to melt away while I find a happy place to collect my thoughts and shed negativity. Using music is the perfect way to uplift your spirit and soothe your soul.
Being a child of the 1970s and 1980s, my soul craves a different kind of soothing to reach a peaceful, relaxed place. My parents listened to a lot of music when I was growing up. Elvis Presley was a favorite of theirs. Top 40 was on the radio when we would be in the car. My earliest musical connections would now be considered classic rock.
I worked concession at concerts for years. There were all types of music at the stadium, everything from classical to heavy metal. When the rock and metal bands would play, the floor would vibrate up through your feet. The vibration traveled up your legs. Your pulse increased and your ears would fill with music that made you feel alive.
Using music to relax has to evoke an emotion and trigger a feeling to wipe away stress. Those things are what touch my soul and allow me to let go of negativity. My zen playlist would not include flutes and waterfalls with crashing waves. I need music that takes me to familiar, happy places.
In order to find that happy place, it's more about the sound. It's the range of notes the singer hits as they put genuine feeling into their music. It's the rhythm of the drums that makes your spine vibrate. Not only that, but it's the power of the bass and guitar that makes your heart beat faster. When you add the combination of all parts together, you feel it in your mind, body, heart, and soul.
I can't put a playlist together with just one song from an artist. When I like an artist, I listen to most of their work. My playlist, in no particular order, is the following bands or artists.
Raul Esparza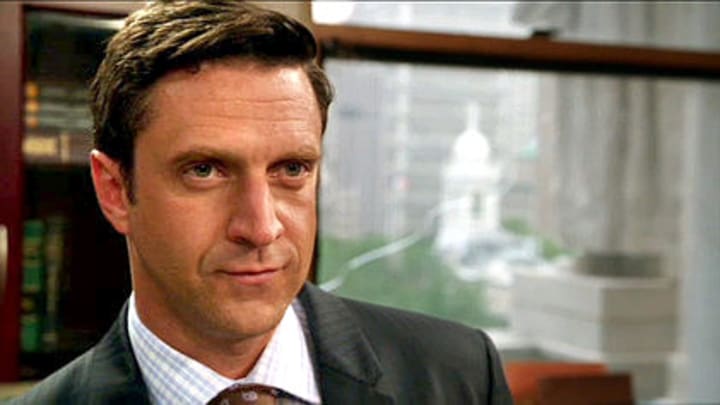 You read that right. ADA Rafael Barba from Law and Order SVU. There was always something a little extra about him. Of course, he has the eyes that draw you in but wow that man can sing. There's something about the emotion in his voice when Raul Esparza sings Hallelujah that invades your spirit and stays with you.
AC/DC (1973-present)
AC/DC is my go-to band for clearing my head and making life seem a little lighter. It was such a treat to see them in concert. Their music has been used in many movies, like Ironman and Bridesmaids. The Maximum Overdrive soundtrack contains nine AC/DC songs. My favorite song of theirs varies depending on my mood.
In 1983 four guys put their talents together to become Poison. One of the 80s 'hair bands', Poison was far from a one-hit or even one album wonder. Behind the long hair, spandex, and eyeliner were some very talented musicians. Their ballads were moving and their uptempo numbers made you want to move.
Queen (1970-present)
Who hasn't seen the movie Bohemian Rhapsody? Long before that movie, Queen was making excellent music. Their style was unique because most of their songs were conducive to audience participation. I can't think of a song of theirs that I don't love. Whether ballad, operatic, or uptempo; Queen has something for everyone. Each song touches you differently.
KISS (1973-present)
KISS is one of those bands that is just a part of you, or they're not. In or out of makeup, their albums contain song after song that just make you feel good. Another rock band that could have had a short career, their fluidity led to their longevity. The different depths of their music hit different levels to alleviate lower-level stress.
Meat Loaf (1968-present)
If you're looking for a singer whose voice can just reach inside your heart and mind, Meat Loaf is the man for you. He has so much raw talent and emotion. When you sing along with his music, you can't help but try to match that emotion and release part of yourself. It's a very cathartic experience.
Eagles (1971–1980, 1994–2016, and 2017–present)
One of the best rock bands, Eagles music hits a different level. Songs like Hotel California tell a story that allows your mind to wander. The pictures painted by some of their songs let you escape your troubles and just get lost in the music.
Judas Priest (1969-present)
If you need to jumpstart your heart and really escape, I recommend Judas Priest. Just turn it up loud and let Rob Halford's voice override the stress in your life. He can hit and hold notes like no other. Judas Priest raises your spirit.
Led Zeppelin (1968-1980)
Led Zeppelin music hits you more in the spine and makes you want to dance like no one is watching. That's a good thing because most Led Zeppelin music isn't danceable, in the traditional sense. Definitely, music to soothe the mind.
Lynyrd Skynyrd (1964 –1977; 1979; 1987 –present)
Lynyrd Skynyrd's bluesy, southern rock, is as close to country music as my playlist gets. For me, Lynyrd Skynyrd hits all the nooks and crannies left from the other bands on my list. Much of their music is more chilled and good for relaxation.
My zen playlist might not be exactly the same as anyone else's, but it truly helps me. This playlist is not all-inclusive. I can't possibly list all the artists that I enjoy. Boston, Aerosmith, Mötley Crüe, and The Doors would just be a few more. My brain is constantly working. What I need to achieve calmness and relaxation is to fill my mind with music that I love. My music lifts my spirits, rouses my soul, and saves my sanity.
About the Creator
Writing has always been a part of me. My dream could die with failure or would live on if I never tried. Time for that to change. Follow me https://linktr.ee/YvonneWriting and be sure to click like on any stories you enjoy.
Reader insights
Be the first to share your insights about this piece.
Add your insights