Just Grubbin Series: Witt and Wisdom
Baltimore, Maryland

Can't deny this view
***Hodges is part of the blogging team at JG and decided to do his Feast Media check in and blog bout his most recent trip to B'more with his lovely girlfriend Steph.***
After the Uber pulled up to the four seasons hotel I immediately knew this shit was going to be a little pricey. Witt and Wisdom is a beautiful restaurant that sits directly on the harbor. The traditional tavern food and Eastern seaboard classics along Baltimore's Inner Harbor was very refreshing. Once escorted to our table, we learned to appreciate ambiance and decor. I'm guessing the soft lighting was to emphasize the relaxing vibe they were trying to display.
We started the meal off with a few beverages. Of course, I got my usual extra dirty martini and the Mrs. ordered a French Malbec (Red Wine).
PS. Just because you go to an expensive restaurant does not mean the food will live up to the price. We hold each restaurant to the same standard, regardless of the price.
The complimentary bread was a delicious start to our feast. It was not the typical bread and butter that one may receive at dinner. The bread was fresh and flavorful. The butter came with a jam compost that electrified the taste buds and excited us even further for what lied ahead.
Apps
I requested the Chesapeake OLD SALT—Rappahannock river oyster company. Always have to get oysters when going to a nice dinner with the lady. Got that from my man Latrell from White Chicks 😛. They were so fresh I wouldn't be surprised if the chef was in his fishing waders while prepping my oysters. FRESHEST OYSTERS I've ever tasted! They were accompanied with horseradish, cocktail sauce, and this amazing sweet balsamic vinegar. Steph ordered the BLUE CRAB COCKTAIL—Flying Dog orange ale vinaigrette, avocado. Steph is not really into weird textures. She felt they tried to incorporate too many ingredients and steered away from the whole concept of the crab cocktail dish itself.
Main Course
I ordered the Skuna Bay salmon along with the confit potatoes and broccoli as a side. The salmon tasted like they caught it fresh out of the harbor as I was on my way to the restaurant. I can tell the staff thrives off of providing fresh food to the customer. Not a huge fan of eating the skin but it was crusted perfectly. I could not miss out on fish being prepared that well. As good as the salmon was, the confit potatoes and broccoli were actually my favorite part. They were cooked to perfection and seasoned perfectly. No salt and pepper was needed by any means. The portions were on the light to average side but sometimes you have to sacrifice quantity for quality.
Steph ordered the Olive oil-poached Halibut (blue bay mussels, confit potatoes—bouilabase broth). Once again. The seafood was so fresh, the chefs were already at an advantage. Her meal was almost a fisherman's stew, if you will. It smelled amazing. There were so many different aspects with her meal. From the fish, the mussels, to the potatoes saturated in the broth from the bottom of the bowl—it all seemed to come together perfectly. I respect and appreciate the bravery of combining all of those ingredients and making it work. I could tell the meal was actually a decent size for her due to all of the mussels she was shoveling on my plate.
Dessert
We came to a mutual decision and ordered the strawberries and cream. Our waitress said the chefs are always adding new concepts to the menu so I wouldn't be surprised if it wouldn't be available much longer. I ordered a coffee and baileys in the meantime. Due to their focus on perfection, our waitress came and apologized for the wait. Our chef was strategically placing each strawberry slice on top of the ice cream patty. (Which was from the local farm.) Steph and I gave the waitress compliments on how fresh everything was. She explained to us how far they go to ensure their food is unmatched. Any beef or dairy that's ordered is from a locally raised cow that must come with a birth certificate! Clearly, they take pride in the quality of food they serve. The Four Seasons Hotel residence should be proud they offer such a great restaurant directly downstairs from their room. I give Witt and Wisdom an A+ for the food, view, and service they had to offer. Thank you.
Want more dining options? Check out more Just Grubbin suggestions here!
FRESHEST OYSTERS I've ever tasted!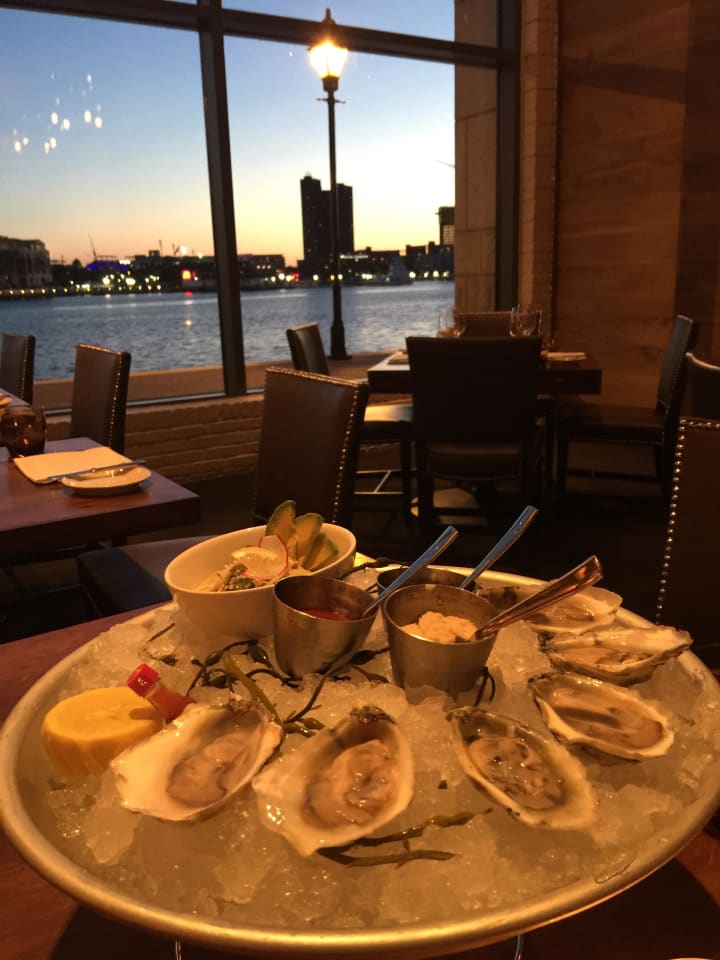 Skuna Bay Salmon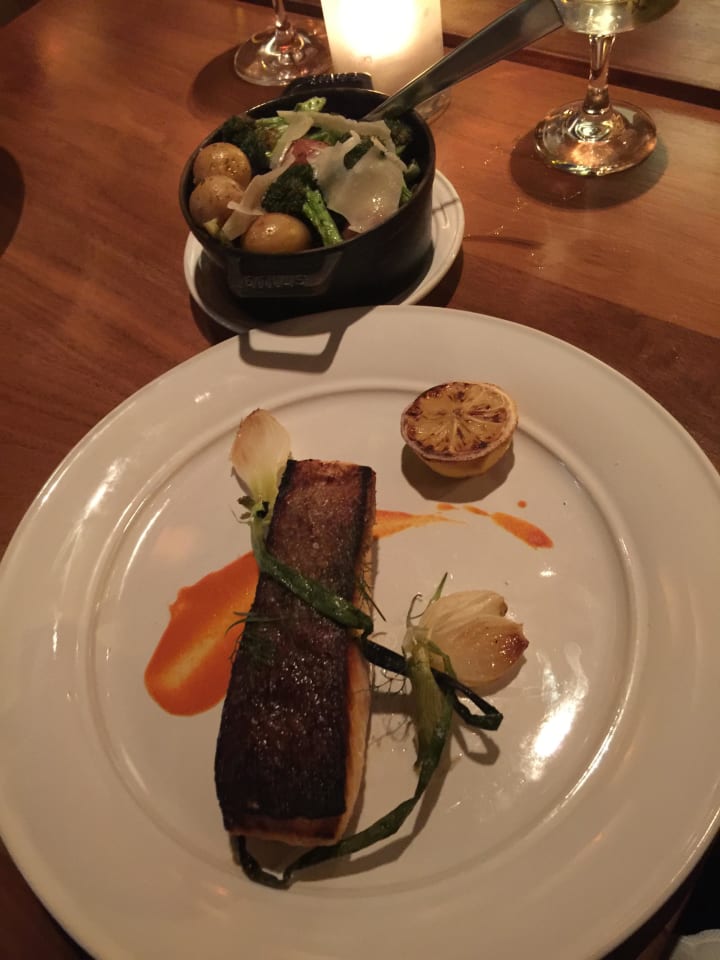 Olive oil-poached Halibut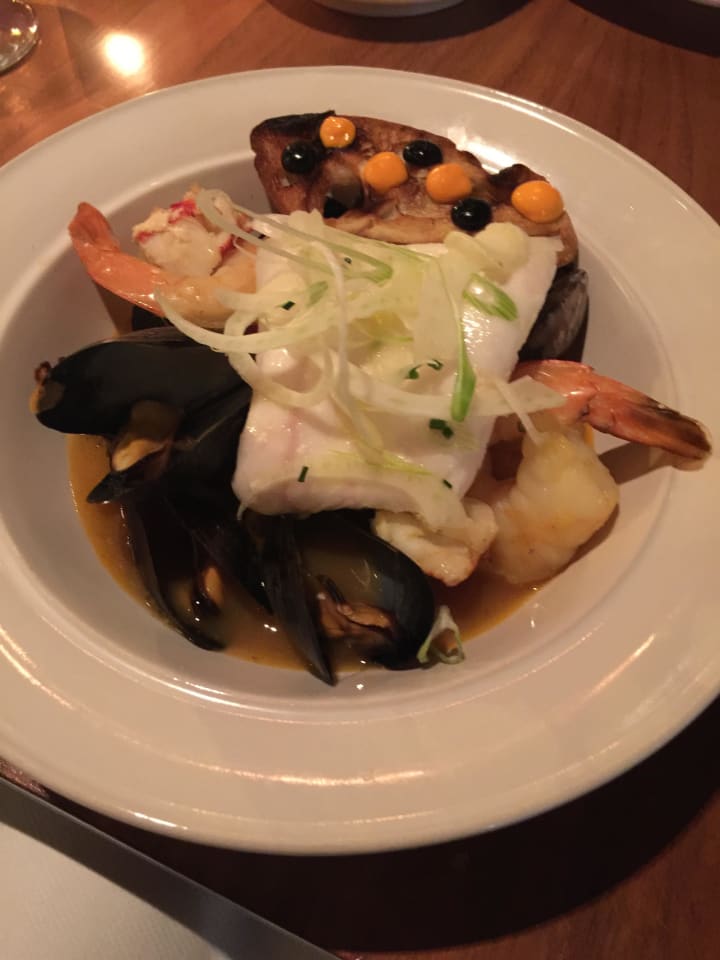 The Complimentary Bread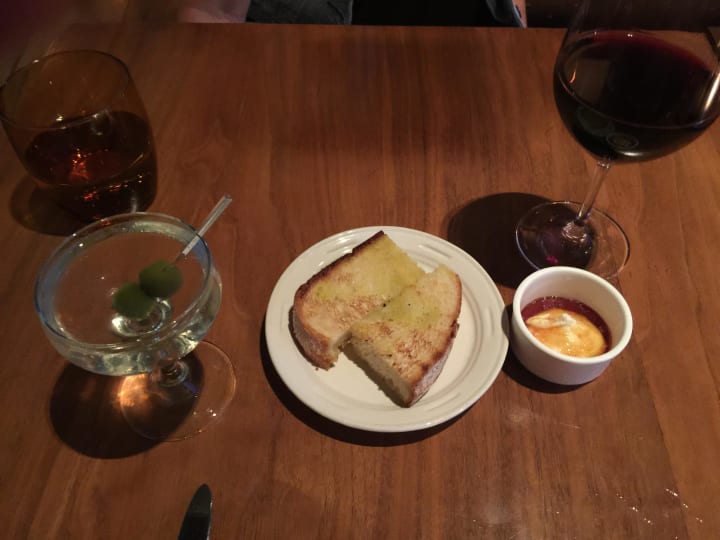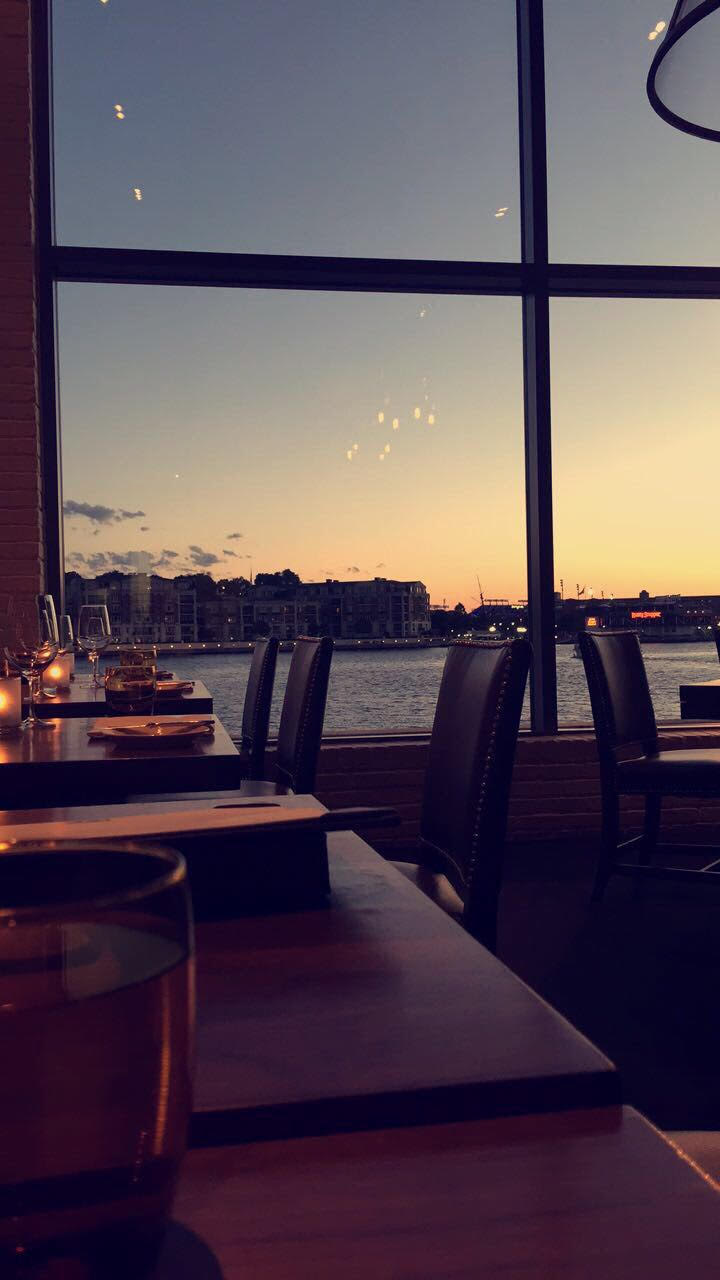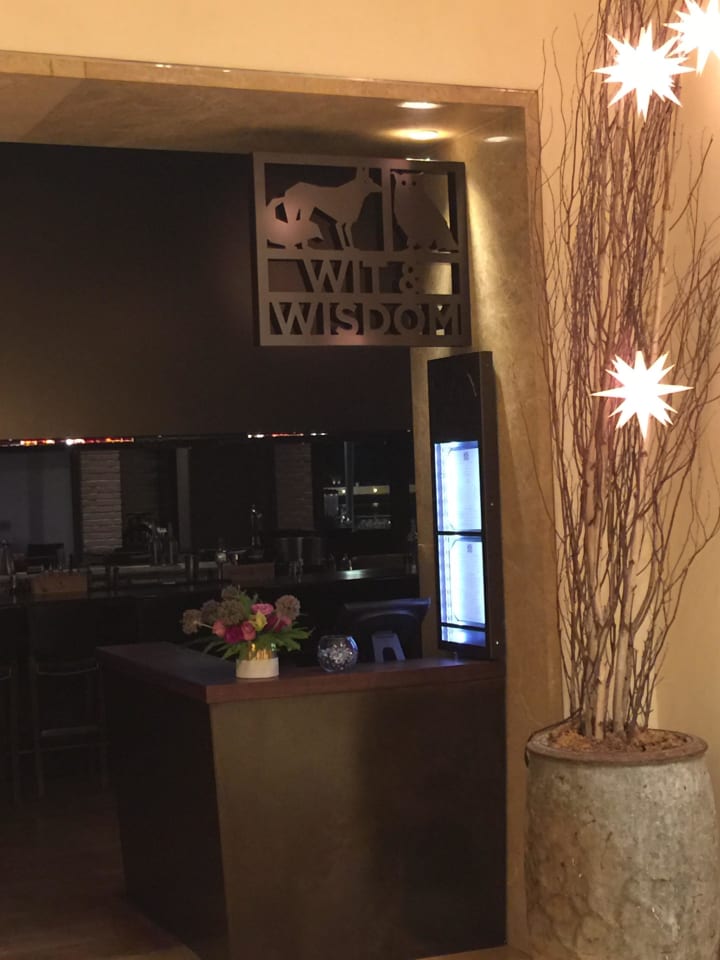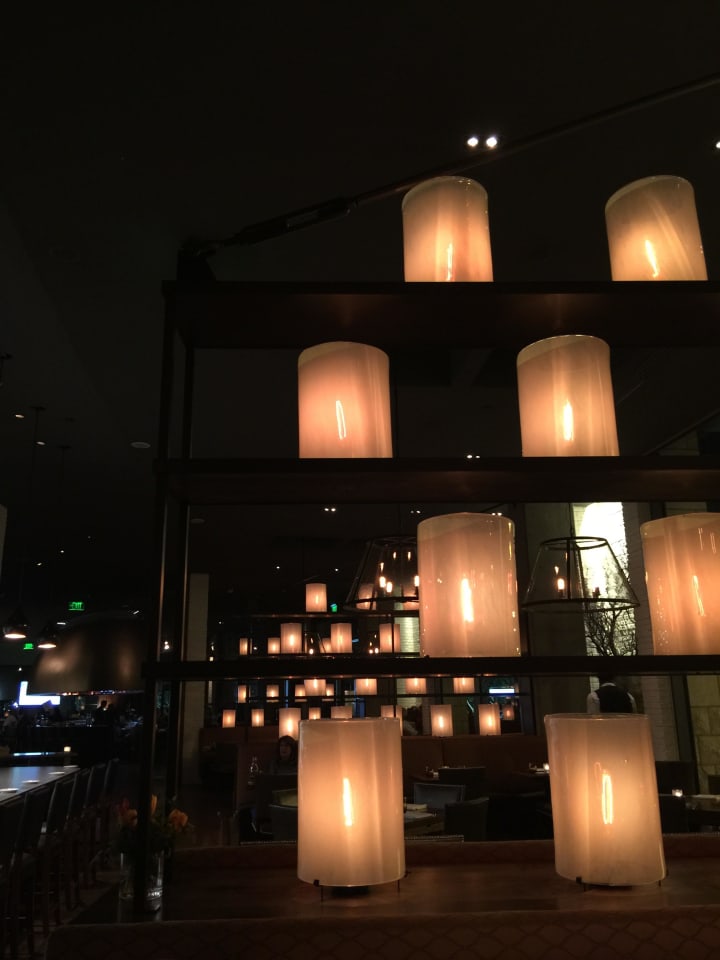 cuisine
product review
travel
restaurants
We're not professional chefs or anything like that, just a group of friends that absolutely love food. No, seriously, we have a problem! So, of course, we decided to start a blog and document our food adventures.
JustGrubbin.com