Juicy Roasted Chicken: It's Easier Than You Think
Steps and Tips!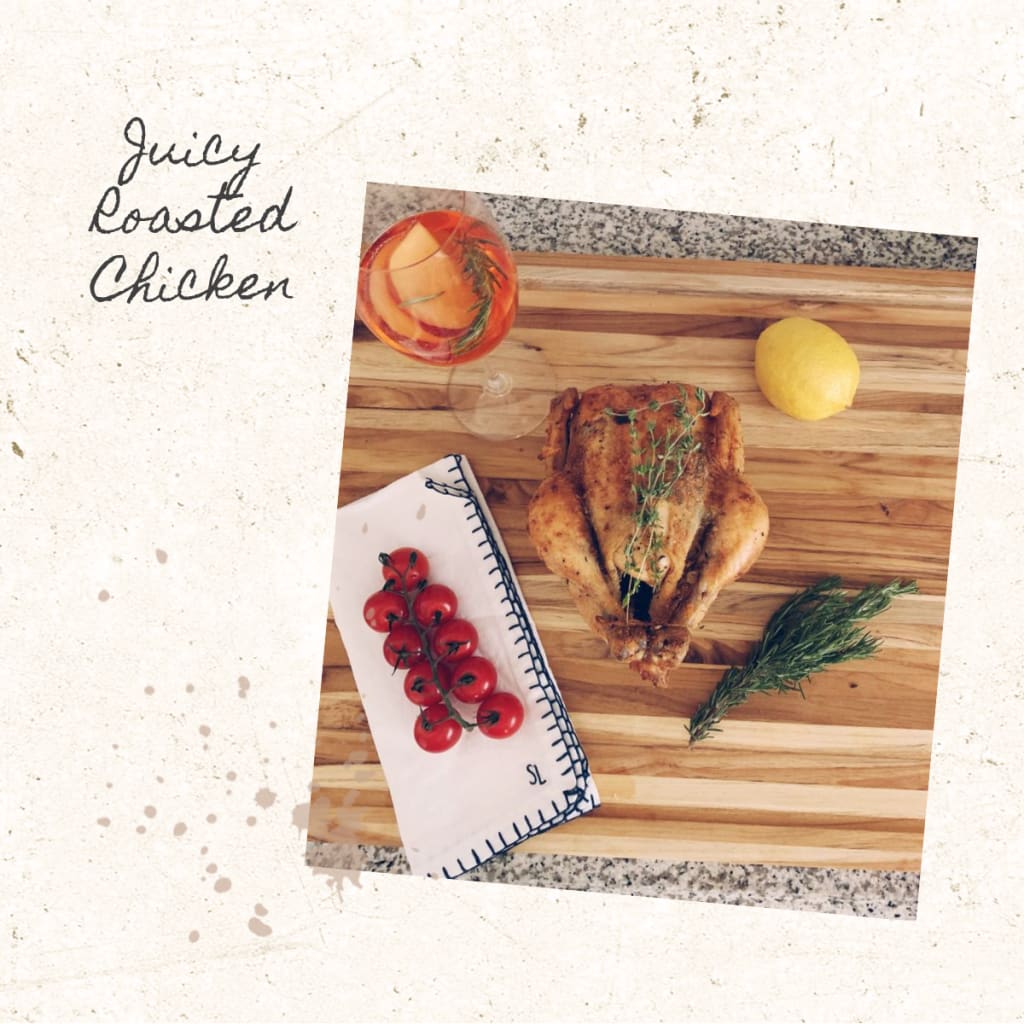 I have raved over this recipe on my blog and Instagram. Make it and you'll see why! Us moms do not always have that much time to prepare dinner, but this is too easy. The hardest part is waiting until dinner to dig in. Spoiler alert: this chicken should rest for 15 minutes or so before cutting. This will help the chicken to stay juicy. What I like about this recipe is it saves so well. You can snack on it for a few days or save it for another recipe! I should probably just keep one of these around lol.
My #1 tip for all recipes is to buy high quality ingredients. I stick to organic and try to buy local as much as possible. I swear that there is a huge difference in taste! The less "natural flavors" and "oils" added, the better. High quality ingredients also cook so much better!
Get ready to impress your whole household! Whether it be just for the family or for friends at a dinner party, it is the perfect recipe to have in your back pocket. This chicken is so delicious served with mashed potatoes and brussels sprouts. Watch me make those sprouts here!
Steps For Your Juicy Roasted Chicken
1. Set oven to 350 degrees Fahrenheit. Pat the chicken dry inside and out with paper towels. This is important because you do not want the water from the chicken to steam it in the oven.
2. Rub the chicken with salt and pepper. Optional: Add your favorite seasoning. My favorite is this Montreal seasoning at my local Central Market. I pour the salt, pepper and Montreal seasoning all in one bowl and sprinkle it all over and under the skin.
3. Separate the breast skin from the breast and add a quarter of a tablespoon of salted or unsalted butter to the top left, top right, bottom left and bottom right of the breast under the skin.
4. Tie the chicken legs together with kitchen twine and put it in a roasting pan breast side up.
5. Once the oven is ready, place the chicken inside and set timer for 30 minutes.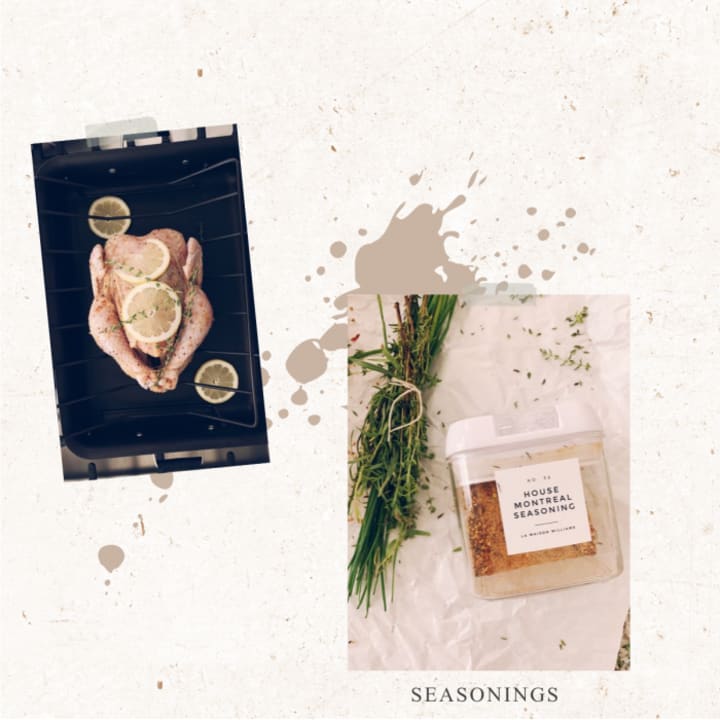 6. After the 30 minutes is up, rub butter all over the chicken… the more the better! Trust me here.
7. Once you're done with this put it back in the oven.
8. Chicken takes approximately 20 minutes per pound to cook, however you know that it is done when your thermometer reads 160 degrees Fahrenheit in the thickest part of the chicken. Make sure the thermometer is not touching the bone because that will be hotter than the meat.
9. 15 minutes before your chicken is ready use a baster (if you do not have one a large serving spoon will work just as well) to collect the juice at the bottom of the pan and pour it all over your chicken.
10. Lastly, when your juicy roasted chicken is done make sure you tent it very loosely with foil and let rest for 15 minutes before cutting… very important! You want to keep that juice in there.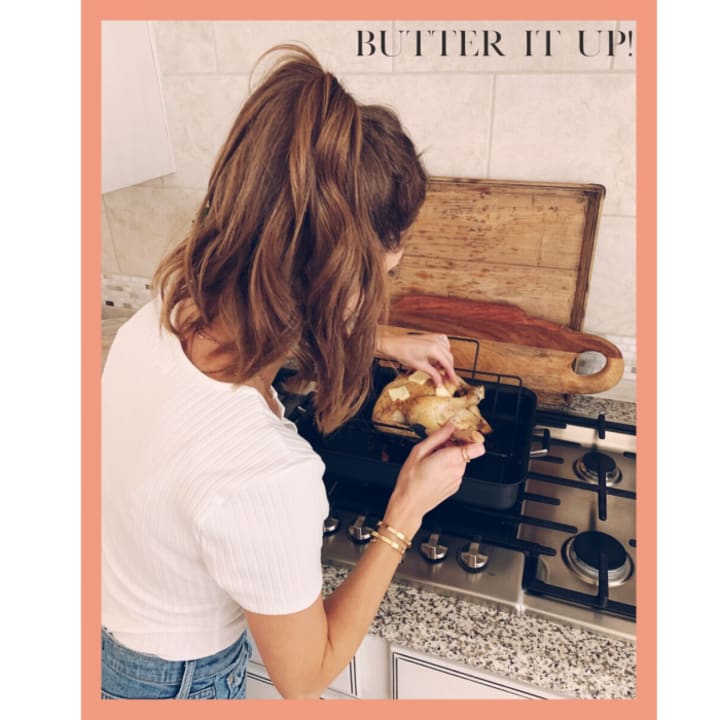 Cooking is one of my passions. I'm guilty of finding my handful of favorite recipes and sticking to them on the regular. That being said, I do like to try new recipes. It's fun sharing tips with others and in return gaining more knowledge in the kitchen. So, let me know your favorite dinner recipes below! This recipe flows perfectly into my chicken and rice dish.
If you do make my juicy roasted chicken recipe, be sure to tag me. I just love talking to y'all! Happy cooking.
About the Creator
Best known for my appearance on The Bachelor's 17th season. I now focus on my fashion and accessories brand, ANEA HILL, and lifestyle blog where I share everything fashion, makeup, travel, family, and more. Follow me on Instagram! 🌿
Reader insights
Nice work
Very well written. Keep up the good work!
Top insight
Easy to read and follow

Well-structured & engaging content
Add your insights